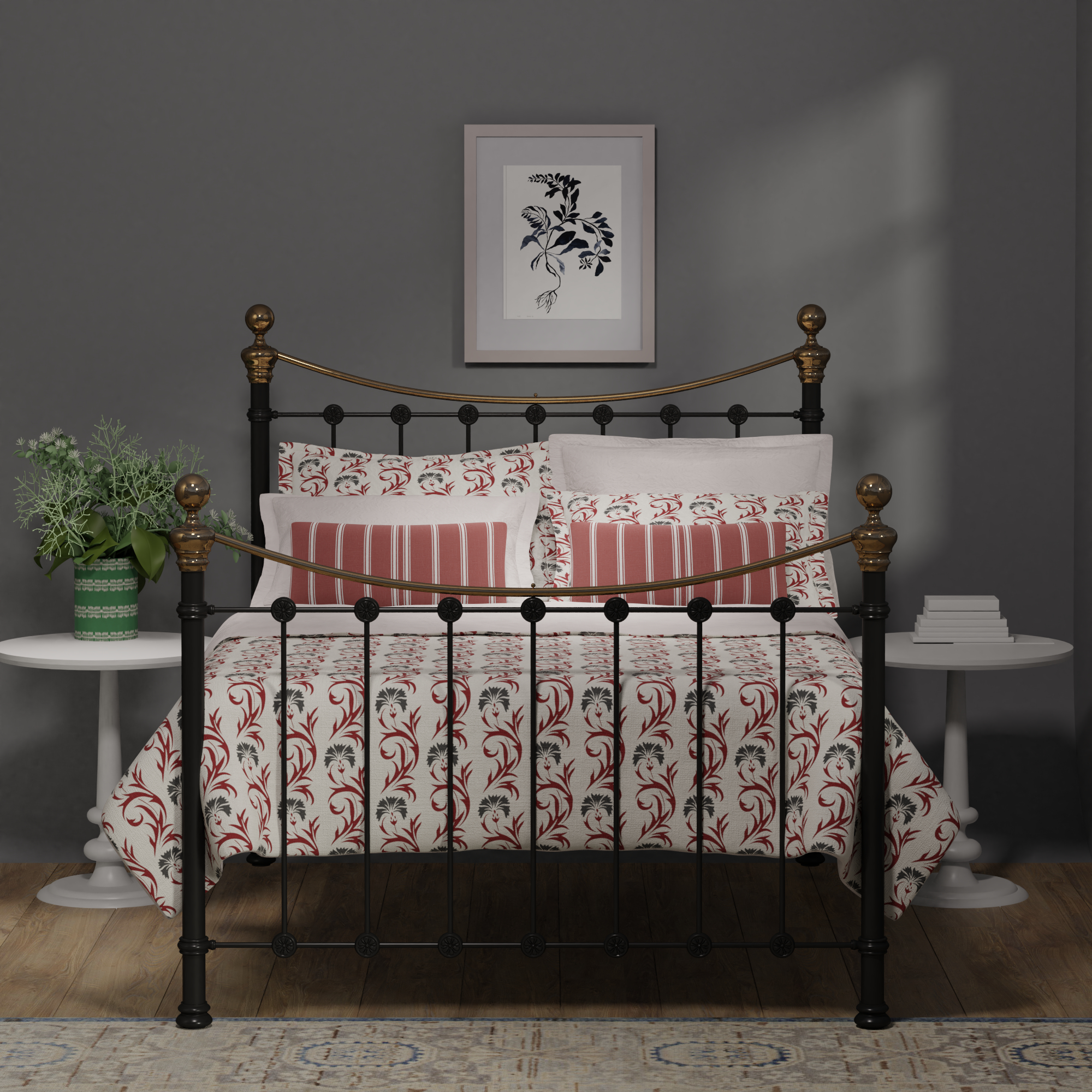 Iron
Upholstered
Wood
Brass
About Super King Size Bed Frames
The largest bed size that is usually available in UK and Europe is a super king size bed. A super king sized bed frame is a luxury that most people with smaller rooms can't justify, however, if you have the room it is absolutely worth it.
Never worry about space even in those moments when the whole family (including pets!) decide to take over the bed on those early weekend mornings. Spend time watching tv or just planning a lazy sunday while eating breakfast and not having to worry about space is absolutely worth the little extra over a smaller sized bed.
What types of super kings sized beds are there?
Super king beds are available in all shapes and materials. Historically, you would only get more premium materials and hence more expensive super king bed frames. Now you do get options in all budgets and using premium and more affordable materials.
We sell all types of super king sized beds, including super king metal beds, super king upholstered beds, super king wooden beds and super king sized brass beds. All our super king beds are available in a range of prices from very affordable beds to more luxury beds.
It is possible to choose the colour of our super king sized metal beds, including colour matching to a colour of your choice. Similarly, super king sized upholstered beds can be upholstered in a wide rang of fabrics, including customsers own material.
What is the dimension of a Super King Sized bed?
The size of a super king sized bed is 6'0" x 6'6" or 180cm x 200cm and our super king sized beds should accomodate a mattress from any supplier of these sizes. These size mattresses are available in both UK and Europe. We have a range of natural pocket sprung mattresses which are compatible with our beds and beds by other manufacturers.
We also make king sized bed frames which are a slightly smaller size but a lot more popular in the UK.
We also have other bed sizes available.
What size of bedroom is recommended for a super king size bed?
For a super king bed frame the minimum size of your bedroom should be at least 12 feet by 10 feet. At this size you'll be able to fit some side tables and a dresser. However, if you have more furniture or want a more open feel to your bedroom with a super king bed then it's recommended to have a slightly larger room.
Other bed sizes
We also have other bed sizes available.
Other bed categories
We also have other bed categories which you may like to see like our four poster beds, low footend beds, iron beds, metal bed frames, upholstered beds, grey upholstered beds, wood beds or brass beds.