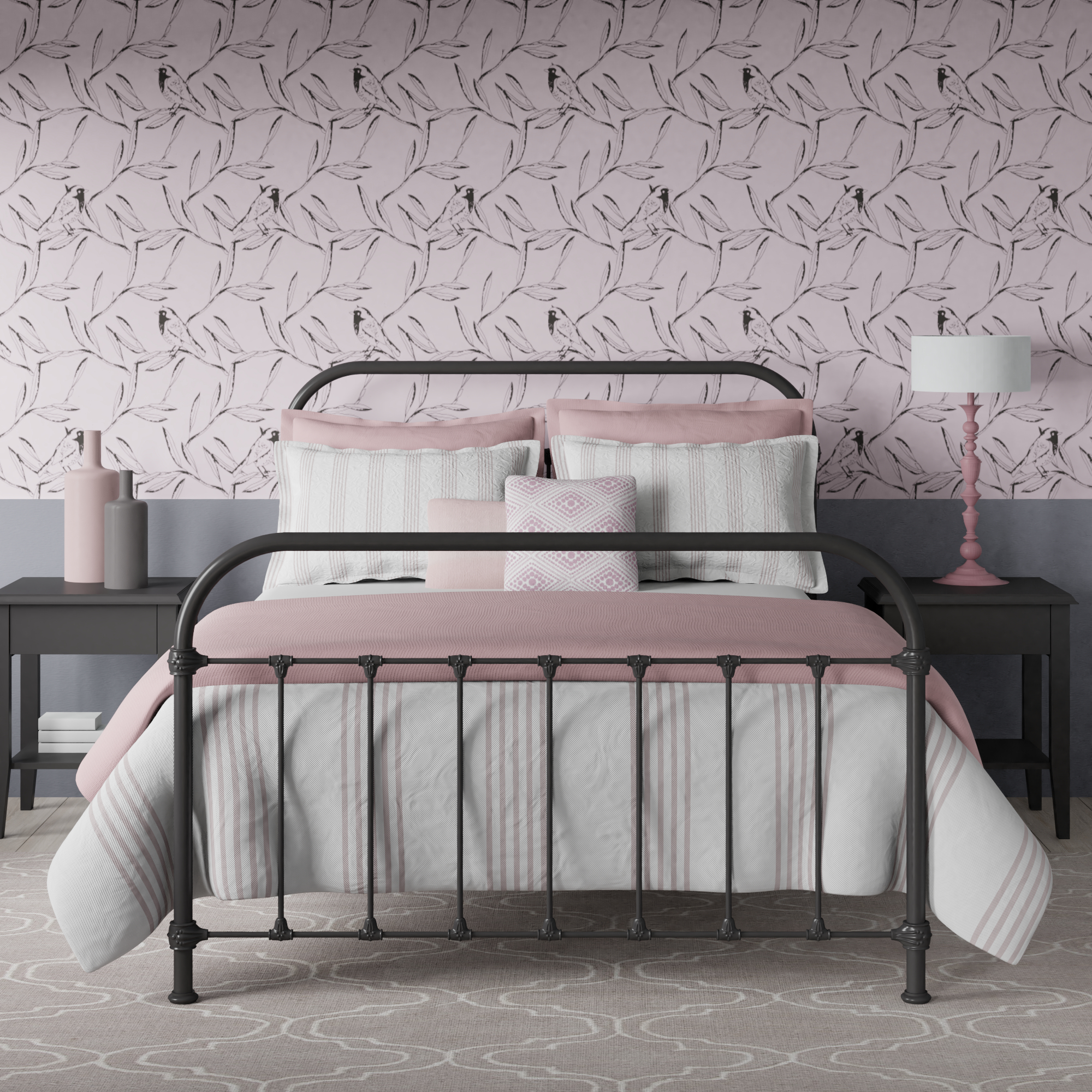 Iron
Upholstered
Wood
Brass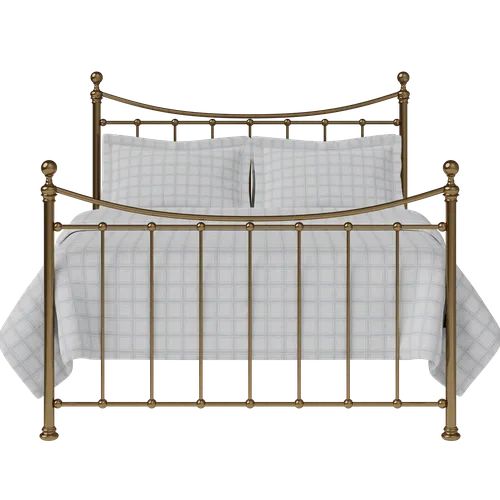 From £1299
3'0" 4'6" 5'0" 6'0"
About Small Double Bed Frames (or Queen bed frames)
Small double bed frames are ideal for a young adult or college students. Slightly larger than a single bed which can be a little cramped for teenagers but still fit in most rooms. It's unlikely that one will have two small double beds in a room but it is possible to fit in a larger room.
What is the dimension of a small double bed frame?
The size of a small double bed is 4'0" x 6'3" or 120cm x 190cm and our small double beds should accomodate a mattress from any supplier of these sizes. These size mattresses are available in UK and can be found in Europe too. We have a range of natural pocket sprung mattresses which are compatible with our beds and beds by other manufacturers.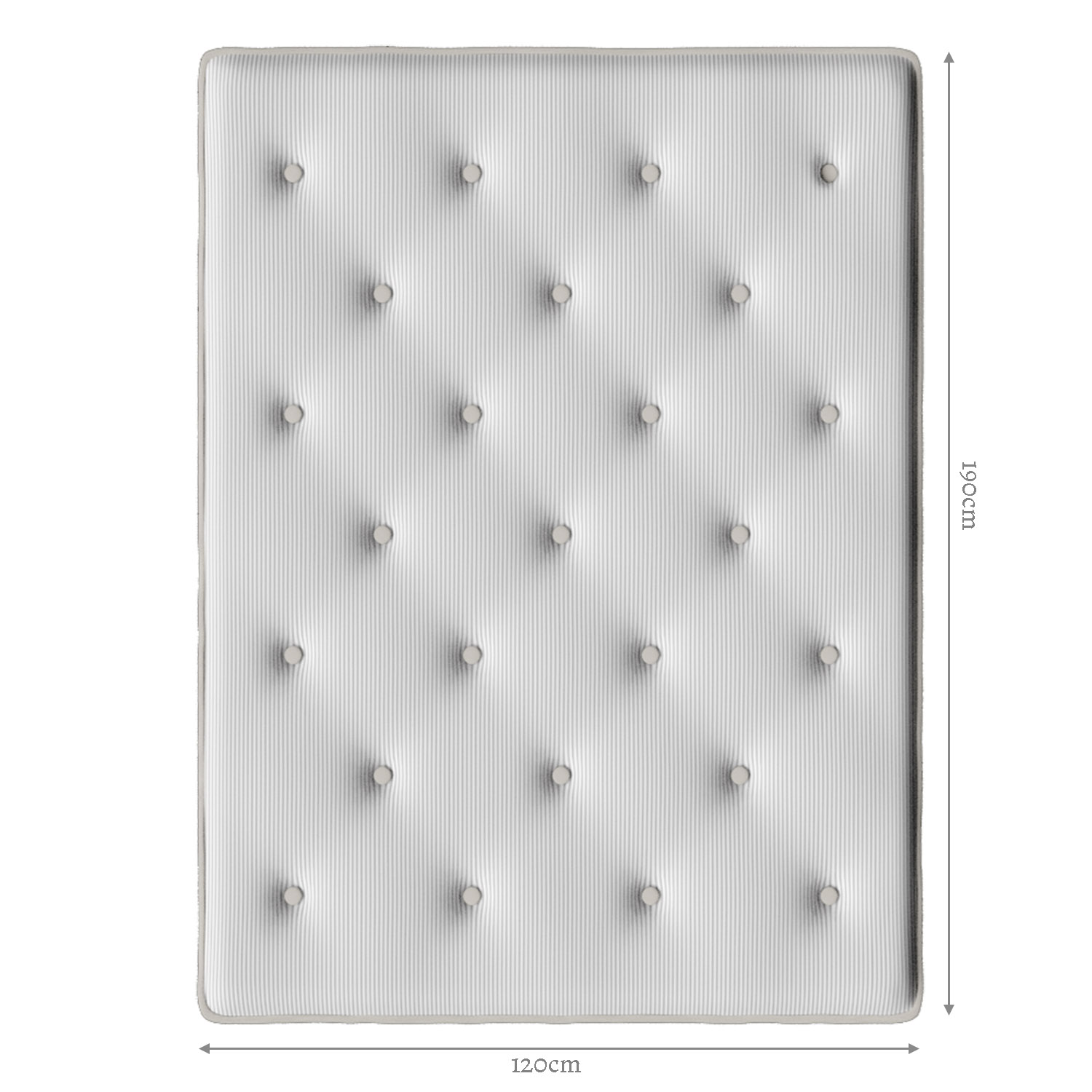 Mattress dimension for a small double bed
Are 4ft bed frames the same as small double bed frames?
Yes, the small double bed frame is also sometimes known as a 4ft bed frame. This indicates the width of the mattress that fits this size of bed is 4 feet. The length of a mattress that fits on a 4 foot bed frame is 75" (or 6'3" or 190cm).
What are queen size beds in the UK?
Usually, in UK, the queen bed terminology is not used. However, sometimes a small double is also referred to as a queen sized bed. We recommend UK customers try and confirm the size of a mattress that fits on a queen sized bed frame as there may be confusion with US sizes where the queen bed is much different to a small double bed.
Do you have European small double beds?
In some European countries a small double bed is 120cm x 200cm which is slightly longer than a standard the UK small double bed. All of our small double beds can also be done in European sizes. European small double mattresses are available in UK and Europe readily and we can also customise one of our natural pocket sprung mattresses to these sizes.
What finishes are your small double beds available in?
We have small double metal beds in a number of colours including white, black, ivory/cream or pewter. Ivory or white small double beds and black small double beds are especially popular but sometimes these standard colours just don't work. We can also colour match a small double metal bed to a colour of your choosing including greens, pinks, reds, blues and various shades of grey. Our entire range of small double can be bought in these special colours.
Our wooden small double beds beds are available in white or a dark cherry finish as standard. It is also possible to customise the finish of your wooden queen size bed to a colour of your choosing (within limits of course).
The upholstered small double beds we make are available in 6 standard finishes which include some neutral fabrics. However, we can upholster your bed in any fabric from Romo's Linara range, which has a number of colours and even some patterns. If you have a fabric that you want to upholster a bed in get in touch with us and we'd be happy to try and help.
Other bed sizes
We also have other bed sizes available.
Other bed categories
We also have other bed frame sizes available. We also have a page dedicated to small double metal bed frames.
We also have other bed categories which you may like to see like our four poster beds, low footend beds, metal bed frames, iron beds, upholstered beds, grey upholstered beds, wood beds or brass beds.