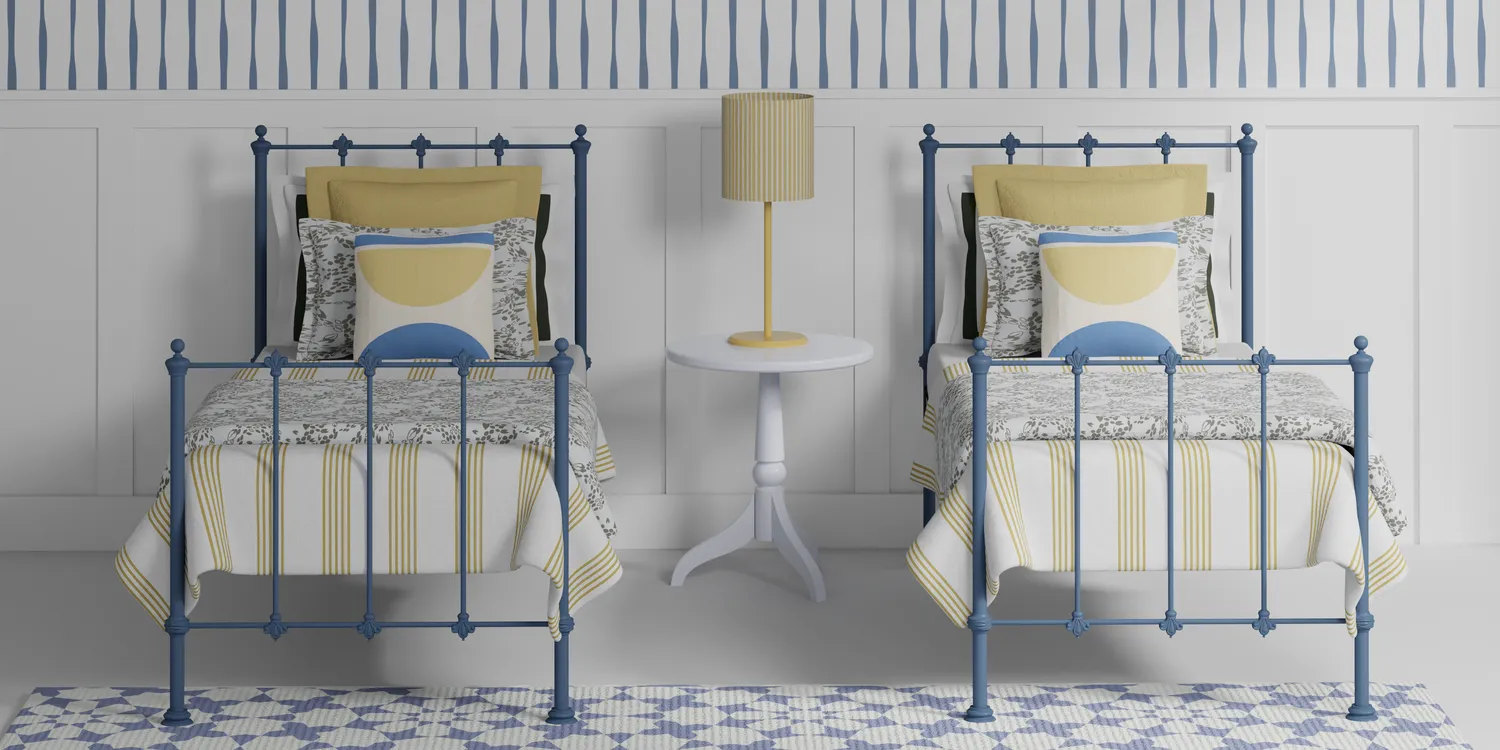 £100 Off when you buy a bed and mattress using offer code MATTRESSBED100
Single Bed Frames
Our single bed frames are available in metal, upholstered, wood & brass materials in colours & fabrics ranging from blacks, whites and greys to colours like pink, blue & yellow
Single low footend iron beds
Single iron bedsteads
Single four poster iron beds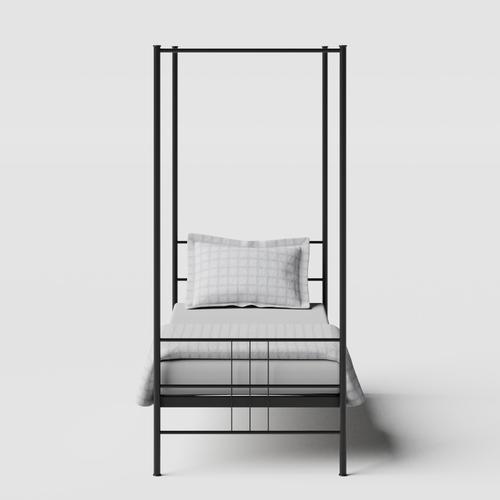 Toulon
From £529
3'0" 4'0" 4'6" 5'0" 6'0"
Single iron upholstered beds
Single minimalist iron beds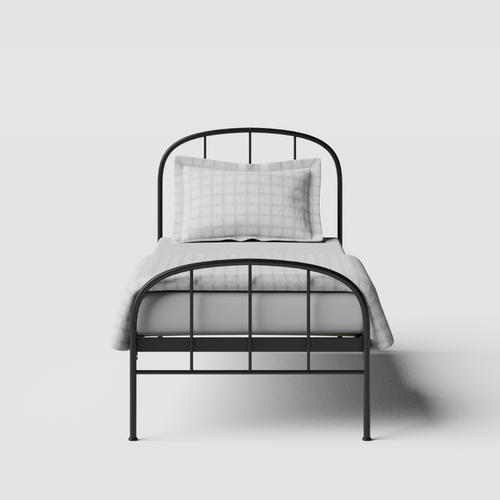 Waldo
From £229
3'0" 4'6" 5'0"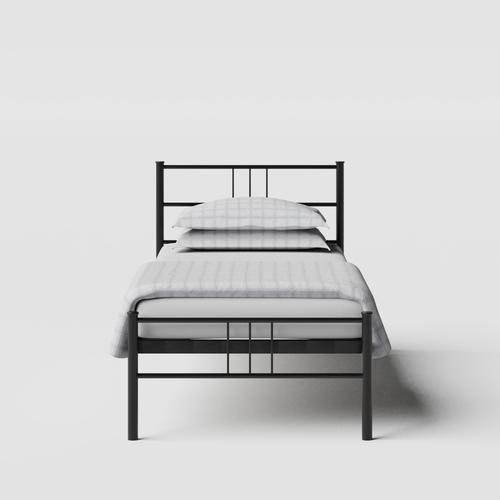 Mortlake
From £219
3'0" 4'0" 4'6" 5'0" 6'0"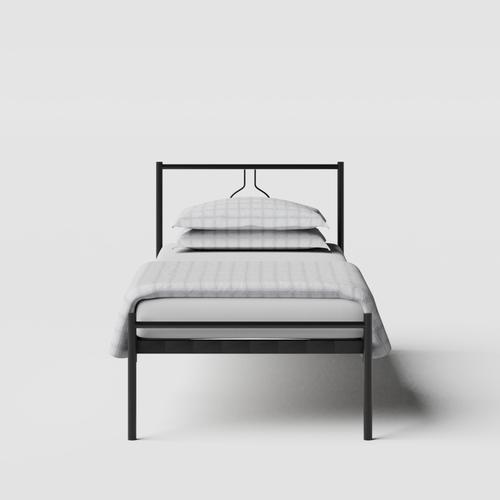 Meiji
From £159
3'0" 4'0" 4'6" 5'0" 6'0"
Single upholstered beds
Single low footend painted wood beds
Single painted wood beds
Single painted four poster wooden beds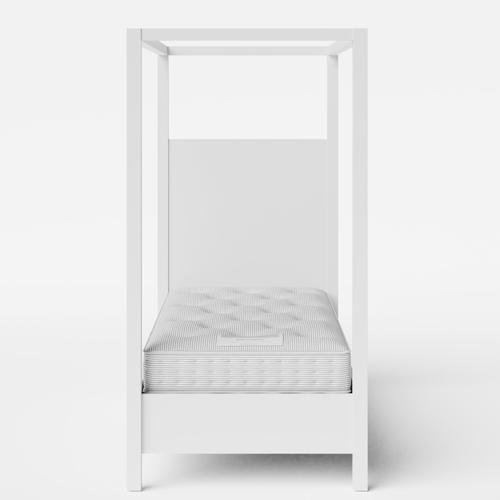 Churchill Painted
From £899
3'0" 4'0" 4'6" 5'0" 6'0"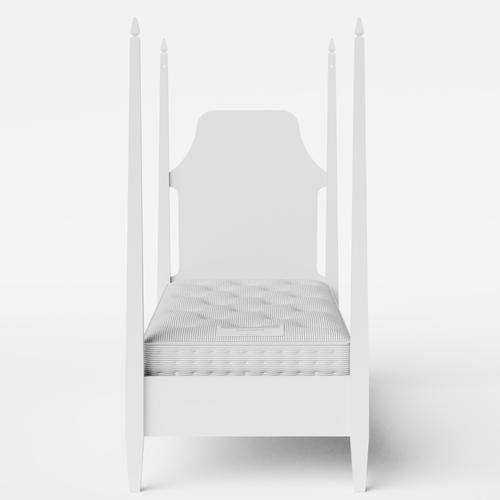 Turner Painted
From £899
3'0" 4'0" 4'6" 5'0" 6'0"
Single brass bedsteads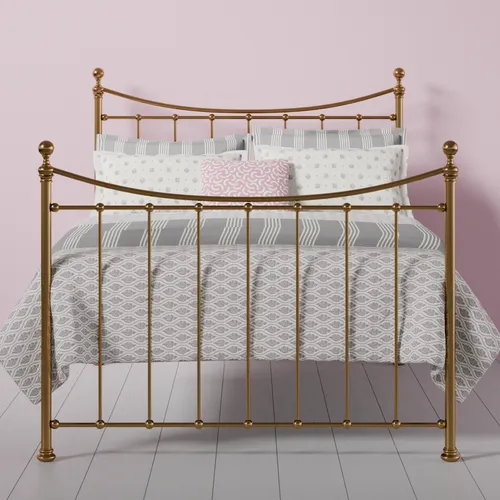 Kendal
From £1299
3'0" 4'6" 5'0" 6'0"
Explore our Beds & Mattresses
About our Single Bed Frames
Single bed frames are usually used by young adults and children and are a perfect first bed for a growing child. Single beds can usually fit in the smallest of rooms and still leave enough space for other furniture in a room. Two single beds are good for a spare room as they can be split when two guests are staying over or if you plan to let your spare room out. Single beds are a real floor space saver.
We sell a range of single beds, including single metal beds and single upholstered beds.
Single Bed Dimension
The size of a single bedstead is 3'0" x 6'3" or 90cm x 190cm and our single beds should accomodate a mattress from any supplier of these sizes. These size mattresses are available in both UK and some parts of Europe. We have a range of natural pocket sprung mattresses which are compatible with our beds and beds by other manufacturers.
What is the dimension of a large single bed?
Slightly larger than a standard single bed frame, a large single bedstead in the UK measures 3'6" x 6'3". The large single mattress is not a very commons size as most prefer a 4 ft bed frame to a large single bed frame, however, some retailers do sell this size of bed. If you need a large single bed in a particular model, get in touch with us and we'll let you know if it's possible.
What is the size of a short single bed?
While the single beddstead is the shortest standard bed size, there are some smaller bed sizes that are available and these are often classified under the short single bed size. The size of a short single bed can be 90cm x 140cm, 90cm x 160cm or 90cm x 180cm. Short single bed frames are useful for rooms with a constrained space. Any of our single beds can be made in a shorter size as a customisation.
European Single Beds
In some European countries a single bed is for a 90cm x 200cm mattress which is slightly longer than a standard UK single bed. Two of these put together form a UK/European king sized bed. All of our single beds can also be done in a European single size, i.e for a 90 x 200 mattress size. European single mattresses are available in UK and Europe readily and we can also customise one of our natural pocket sprung mattresses to these sizes.
We also have other bed sizes available.
Other bed categories
We also have other bed categories which you may like to see like our four poster beds, low footend beds, metal bed frames, upholstered beds, grey upholstered beds, wood beds or brass beds.