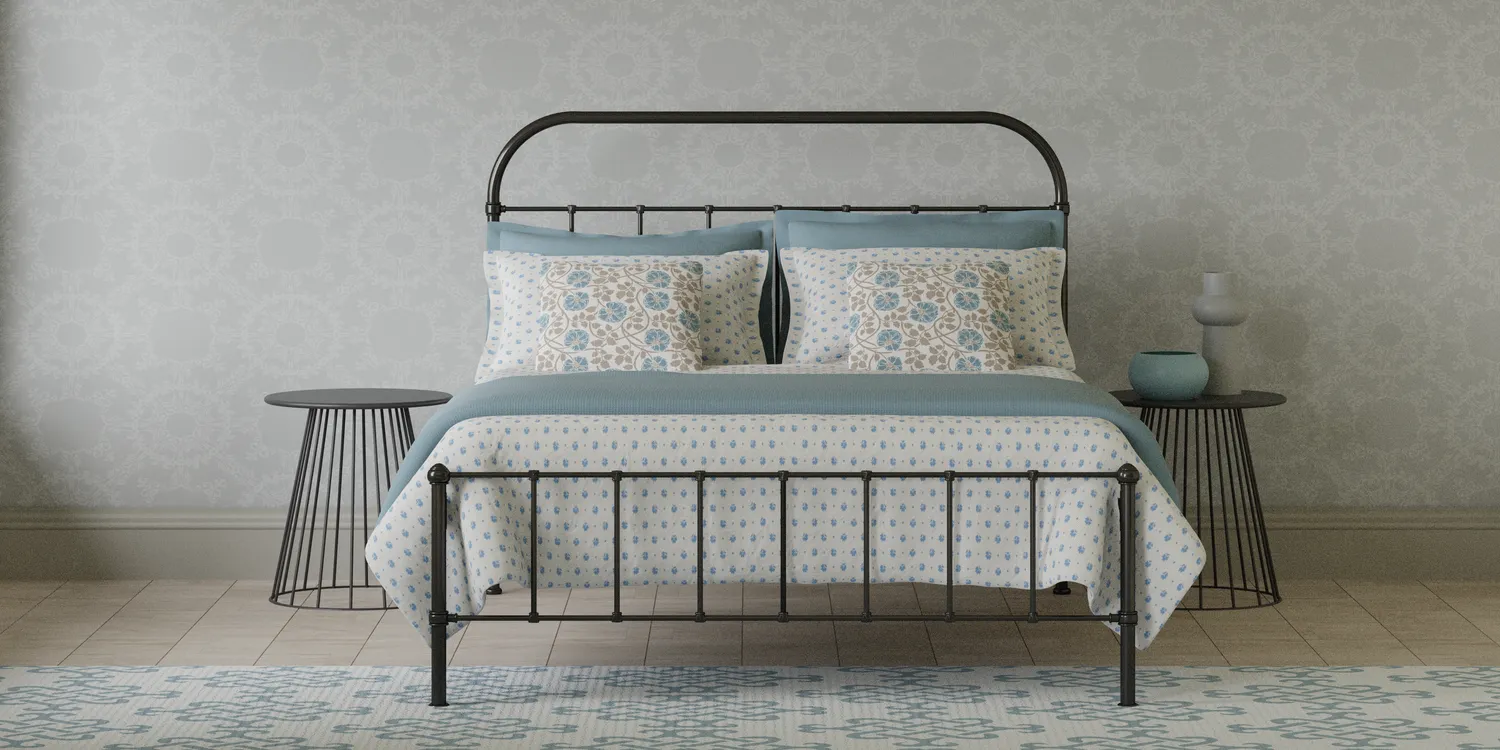 £100 Off when you buy a bed and mattress using offer code MATTRESSBED100
Low End Beds
A low end bed frame gives you the possibility of creating a bed room where your bed doesn't overpower the other elements of the room
Iron low footend beds
Wood low footend beds
Brass low footend beds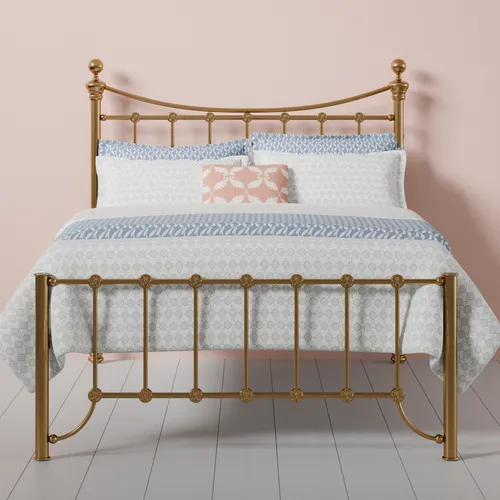 Arran Low Footend
From £1599
4'6" 5'0" 6'0"
Explore our Beds & Mattresses
About our Low foot end bed frames
Low bed frames have been increasing in popularity in the past few years and we've introduced a number of our models in low foot end bed designs after receiving feedback from customers. The main appeal of low beds is that they don't look as imposing in a bedroom and give the feeling of more space.
What styles are low end beds available in?
Low end bed frames have a minimalist feel to them so they are well suited to modern minimalist interior design. A low bed design doesn't overshadow the entire room and provides a nice platform on top of which you can design a minimalist contemporary bedroom.
Low end beds, while minimalist, are available in both modern and slightly more traditional styles. A traditional style low end bed, while not overyly ornate, have hints of traditional detail to them and usually work well in more traditional settings as well as modern eclectic settings.
Are low foot end beds good for watching TV?
Low beds are also great for those who have televisions in their bedrooms, which is becoming more popular. The low foot bed gives an obstruction free view to the television. This is even more pronounced now that televisions are getting so big. A low foot bed makes your netflix viewing more enjoyable.
Are low end beds good for children?
Low end beds are popular for childrens bedrooms. The lower bed frame is slightly safer if a child falls and also makes it easier for a child to hop in and out of bed.
Our low metal bed framess are designed to be able to accomodate 2 height settings, a slightly higher setting and a lower setting. You can transform our beds to a low bed where the mattress sits at 14" above the floor. Else, the height setting would be 17".
What finishes and colours are low bed framess available in?
Our low foot end bed range comes in many finishes, colours and materials. Across our range of iron, upholstered, brass and wooden beds we have at least a few models which have a lower footend.
Can low end beds have storage?
There is an option for storage in our low foot end bed frame collection as well, so you can optimally utilize the space under your low bed.
Other bed types
While, low foot end bed frames are good for the feeling of space, they don't make as much of a statement in a bedroom. If this is what you're going for, you may wish to see the rest of our beds in our iron, upholstered beds, brass and wooden ranges.
We also have other bed categories which you may like to see like our four poster beds, metal beds, upholstered beds, wood beds or brass beds.