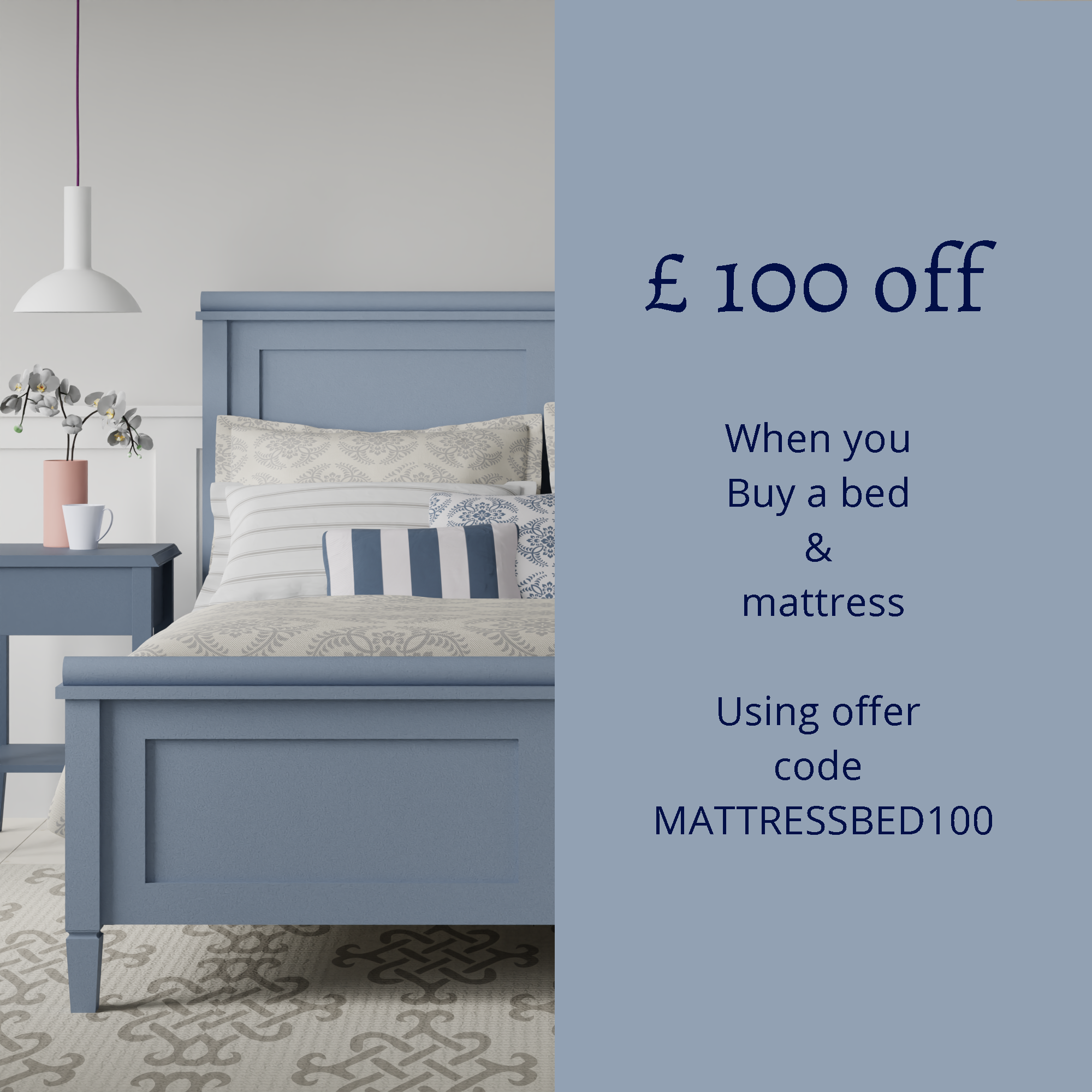 Fuji painted
Low footend painted beds
Bedsteads painted
Four poster painted beds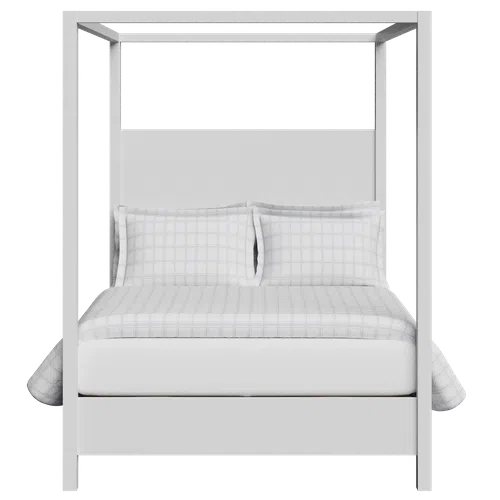 From £899
3'0" 4'0" 4'6" 5'0" 6'0"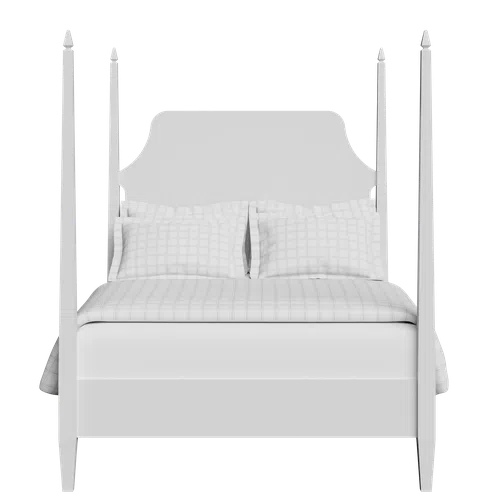 From £899
3'0" 4'0" 4'6" 5'0" 6'0"
About our Wooden beds
Wood has a natural beauty like little else and has been used in our lives through the centuries for it availability, practicality, strength and beauty. In the hands of skilled artisans wood can be transformed into truly unique beds. Our wooden beds are simple interpretations of classic designs.
What are wooden bed sizes?
Most of our wooden bed frames are available as single (90cm x 190cm), double (135cm x 190cm) and king (150cm x 200cm) sizes. Some beds are available in less common sizes such as small single (75cm x 190cm), small double (120cm x 190cm) and super king (180cm x 200cm). Wooden bed frames are popular all over the world and our beds are made in a variety of sizes to suit your needs. Some of our frames are adapted for European sizes as well. These sizes include 90cm x 200cm, 140cm x 190cm, 140cm x 200cm, 160cm x 200cm. For more information visit our bed sizes page.
What wood bed finishes are there?
Wood can be finished in either traditional lacquered or wax finishes displaying the natural grain of the wood. Woods can be stained before they are lacquered or waxed to match their colour to other furniture and even out the inconsistent colour in the wood grain.
Else, wood can be painted over in many colours. Our standard finish is white, but our white wood beds can be painted in any other colour using our colour matching service which costs slightly extra. Painted wooden beds are easier to manage and aesthetically easier to fit in both modern and traditional settings.
What are wood bed storage options?
Wooden bed frames can have manual storage under the mattress where the slats are lifted off manually to access storage. Regardless of the storage type your mattress will sit on a slatted frame.
How sustainable is wood for furniture?
We only buy wood that has been ethically cut and not harvested from forests. Our wood is usually commercially grown and we take steps to ensure that the wood is treated and strengthened to meet our requirements.
Other bed types
We also have other bed categories which you may like to see like our four poster beds, upholstered beds, iron beds or brass beds.