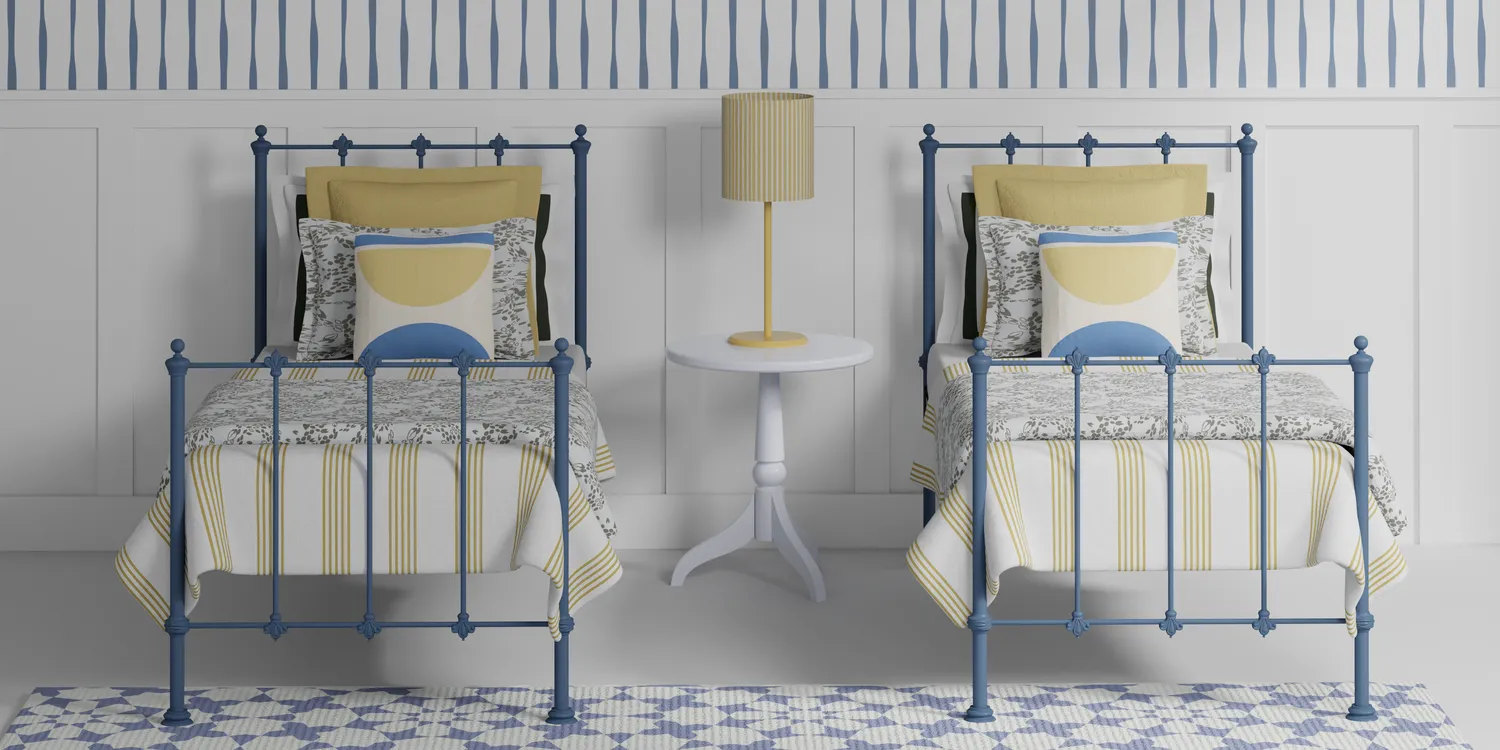 £100 Off when you buy a bed and mattress using offer code MATTRESSBED100
Small Single Beds
Our small single beds are available in metal, upholstered, wood & brass materials in colours & fabrics ranging from blacks, whites and greys to colours like pink, blue & yellow
Small single iron beds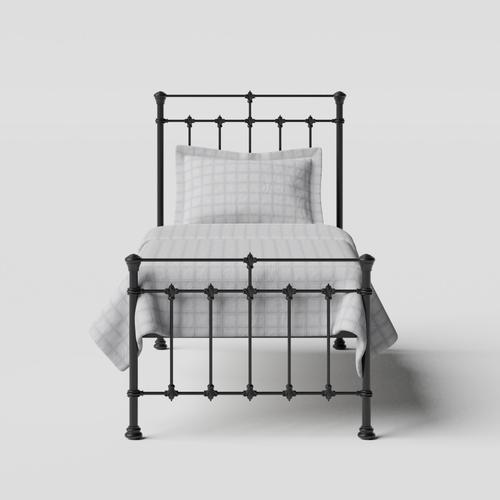 Edwardian
From £299
2'6" 3'0" 4'0" 4'6" 5'0" 6'0"
Small single minimal iron beds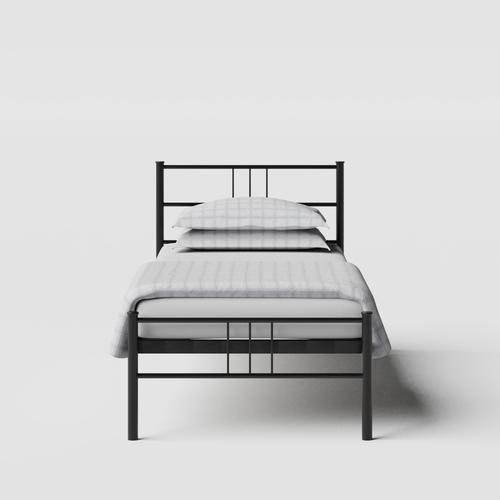 Mortlake
From £219
3'0" 4'0" 4'6" 5'0" 6'0"
Explore our Beds & Mattresses
About Small Single Bed Frames
Small Single bed frames are the smallest frame size available from our range. These are not commonly used in UK but are sometimes used in small childrens rooms or as an inbetween step from a cot to a single bed frame. A 2ft 6 bed frame size could also be used as a day bed in some circumstances.
Small Single Bed Dimension
The size of a single bed is 2'6" x 6'3" or 75cm x 190cm and our small single beds should accomodate a mattress from any supplier of these sizes. These size mattresses are available in UK. We have a range of natural pocket sprung mattresses which are compatible with our beds and beds by other manufacturers.
This size is not the same size as a standard single bed which whose size is different. We also make single bed frames.
Other bed sizes
We also have other bed sizes available.
Other bed categories
We also have other bed categories which you may like to see like our four poster beds, low footend beds, iron beds, metal bed frames, upholstered beds, grey upholstered beds, wood beds or brass beds.