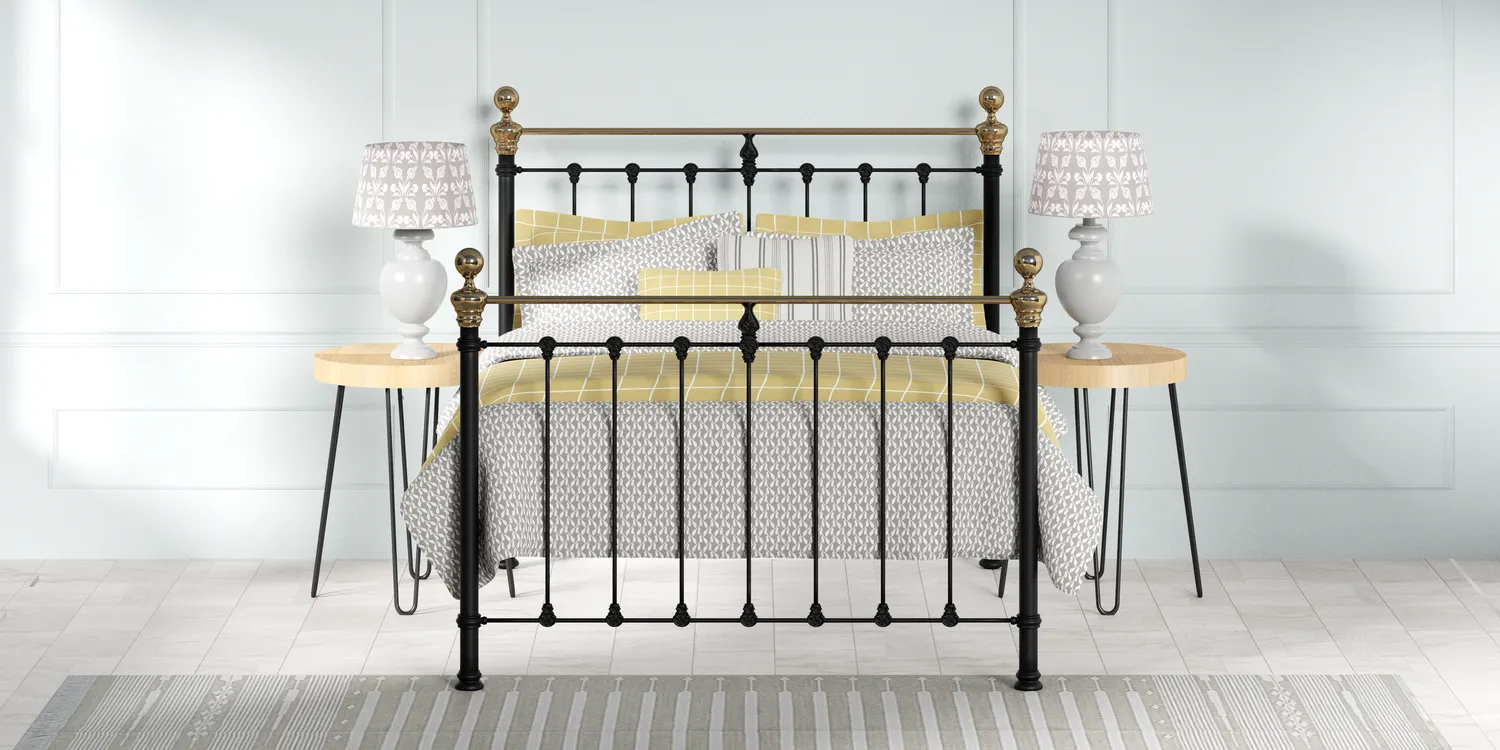 £100 Off when you buy a bed and mattress using offer code MATTRESSBED100
King Sized Beds
Our king sized beds are available in metal, upholstered, wood & brass materials in colours & fabrics ranging from blacks, whites and greys to colours like pink, blue & yellow
King sized low footend iron beds
King sized iron bedsteads
King sized four poster iron beds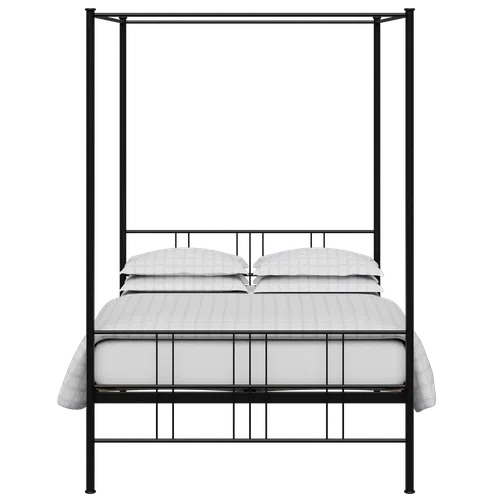 Toulon
From £529
3'0" 4'0" 4'6" 5'0" 6'0"
King sized iron upholstered beds
King sized minimalist iron beds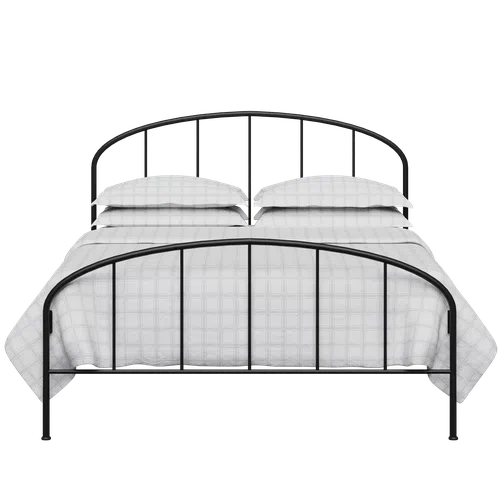 Waldo
From £229
3'0" 4'6" 5'0"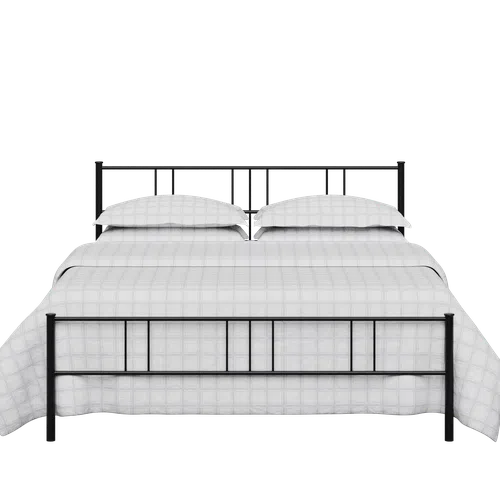 Mortlake
From £219
3'0" 4'0" 4'6" 5'0" 6'0"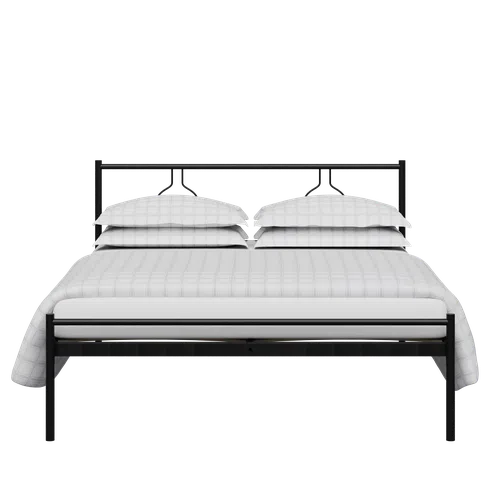 Meiji
From £159
3'0" 4'0" 4'6" 5'0" 6'0"
King sized upholstered beds
King sized low footend painted wood beds
King sized painted wood beds
King sized painted four poster wooden beds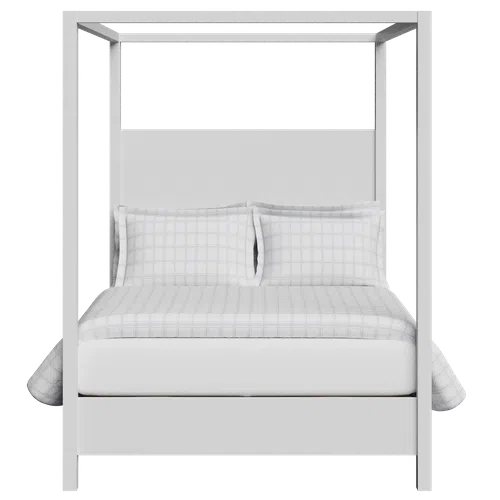 Churchill Painted
From £899
3'0" 4'0" 4'6" 5'0" 6'0"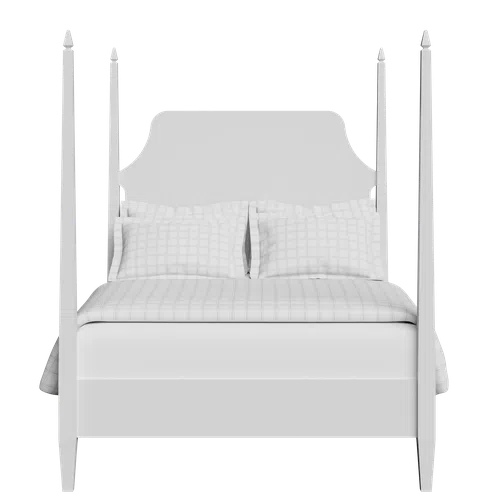 Turner Painted
From £899
3'0" 4'0" 4'6" 5'0" 6'0"
King sized low footend brass beds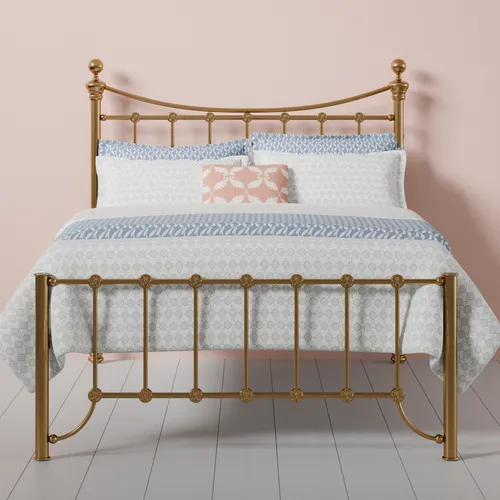 Arran Low Footend
From £1599
4'6" 5'0" 6'0"
King sized brass bedsteads
Explore our Beds & Mattresses
About our King Bed Frames
A king sized bed is the most common bed in the UK and in a lot of Europe, however, the European king size is a slightly difference size. Most couples go for this size as it's large enought to fit two adults comfortably. But a king sized bed is also small enough that an average bedroom doesn't feel cramped.
We sell all types of king sized beds, including king metal beds and king upholstered beds.
How big is a king sized bed frame in the UK?
The size of a king sized bed in UK is 5'0" x 6'6" or 150cm x 200cm. These king bed dimensions, are usually listed as the dimension of the mattress so the external dimension of a king size bed will be slightly different depending on the model of bed frame.
Our king sized beds accomodate a mattress from any supplier of the UK king size. While they are widely available in UK it is harder to find this size in Europe.
How many adults can comfortably sleep on a UK king sized bed?
The UK king sized bed is designed to accomodate 2 adults. There will be a little space left for a small child or pet. For any more occupants it is recommended to go for a larger size of bed.
Is a king sized bed bigger than a queen sized bed?
In UK, usually you will not find any bed size called the queen. Sometimes people refer to a UK small double as a queen size bed, which is less wide than the king sized bed.
What bed is wider thank a king sized bed?
The super king sized bed is wider than a king sized bed. There are other niche sizes like the emperor bed which are larger still but aren't widely available.
What is the size of a European king sized bed?
A European king size bed is 160cm x 200cm which is slightly larger than a UK king bed. Some of our beds are available in European sizes. European king sized mattresses are harder to come by in UK but we are able to customise our natural pocket sprung mattresses to this size.
What finishes are king sized bed frames available in?
Our king sized bed frames are available in fabric, painted metal, painted wood, brass or lacquered wood. Our painted metal finishes are available in a number of colours including black king sized bed frame, white king beds or cream.
Our king size upholstered fabric bed framess are available in a range of fabrics from our house range or from Romo's Linara fabric range. We can also use your own fabric (COM) to make your upholstered king bed.
Our king sized brass beds are made of pure brass tubings and castings which are designed to last. Finally, our wooden king sized beds are either available as painted in white or in a dark cherry lacquered finish.
What other bed sizes are available?
We also have other bed sizes available.
Other bed categories
We also have other bed categories which you may like to see like our four poster beds, low footend beds, iron beds, metal bed frames, upholstered beds, grey upholstered beds, wood beds or brass beds.