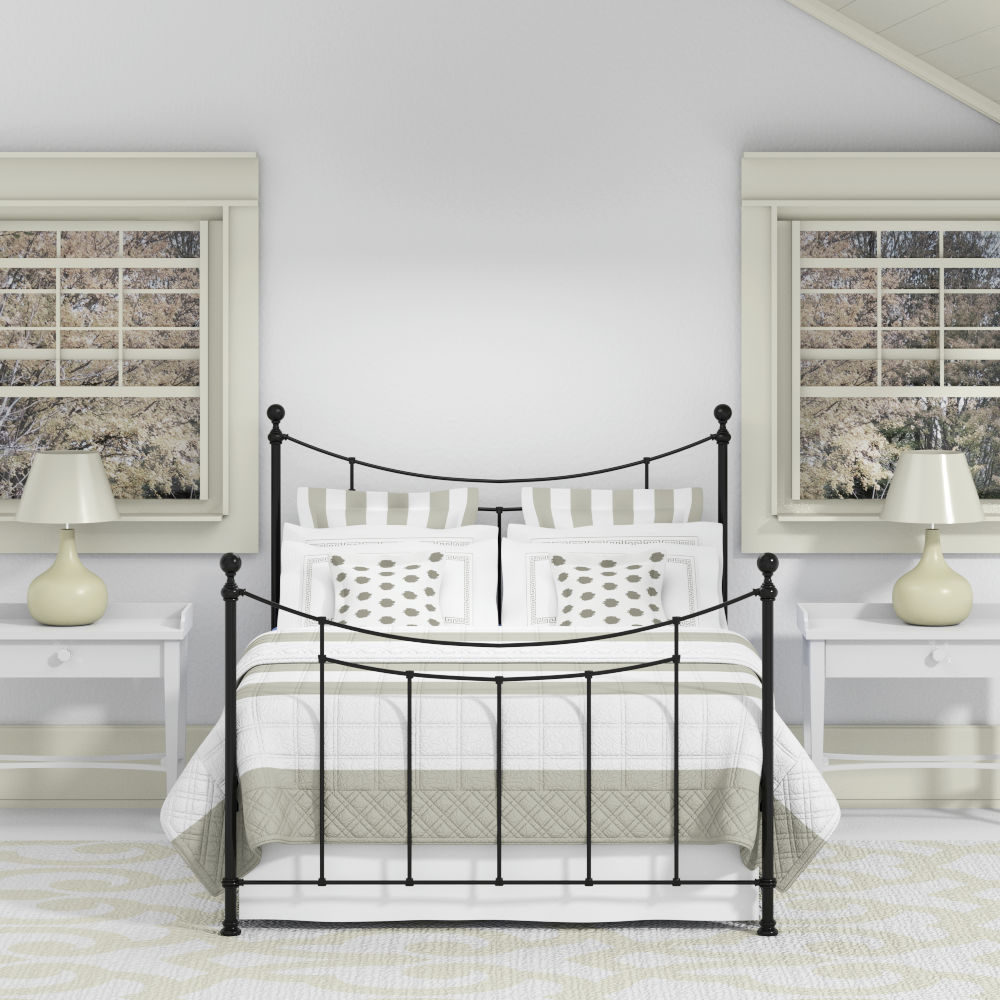 Iron beds
Upholstered beds
Wooden beds
Brass beds
About King Bed Frames
A king sized bed is the most common bed in the UK and in a lot of Europe, however, the European king size is a slightly difference size. Most couples go for this size as it's large enought to fit two adults comfortably. But a king sized bed is also small enough that an average bedroom doesn't feel cramped.
We sell all types of king sized beds, including king metal beds and king upholstered beds.
King Bed Dimension
The size of a king sized bed in UK is 5'0" x 6'6" or 150cm x 200cm. Our king sized beds accomodate a mattress from any supplier of the UK king size. While they are widely available in UK it is harder to find this size in Europe.
European King Beds
A European king size bed is 160cm x 200cm which is slightly larger than a UK king bed. Some of our beds are available in European sizes. European king sized mattresses are harder to come by in UK but we are able to customise our natural pocket sprung mattresses to this size.
We also have other bed sizes available.
Other bed categories
We also have other bed categories which you may like to see like our four poster beds, low footend beds, iron beds, metal bed frames, upholstered beds, grey upholstered beds, wood beds or brass beds.