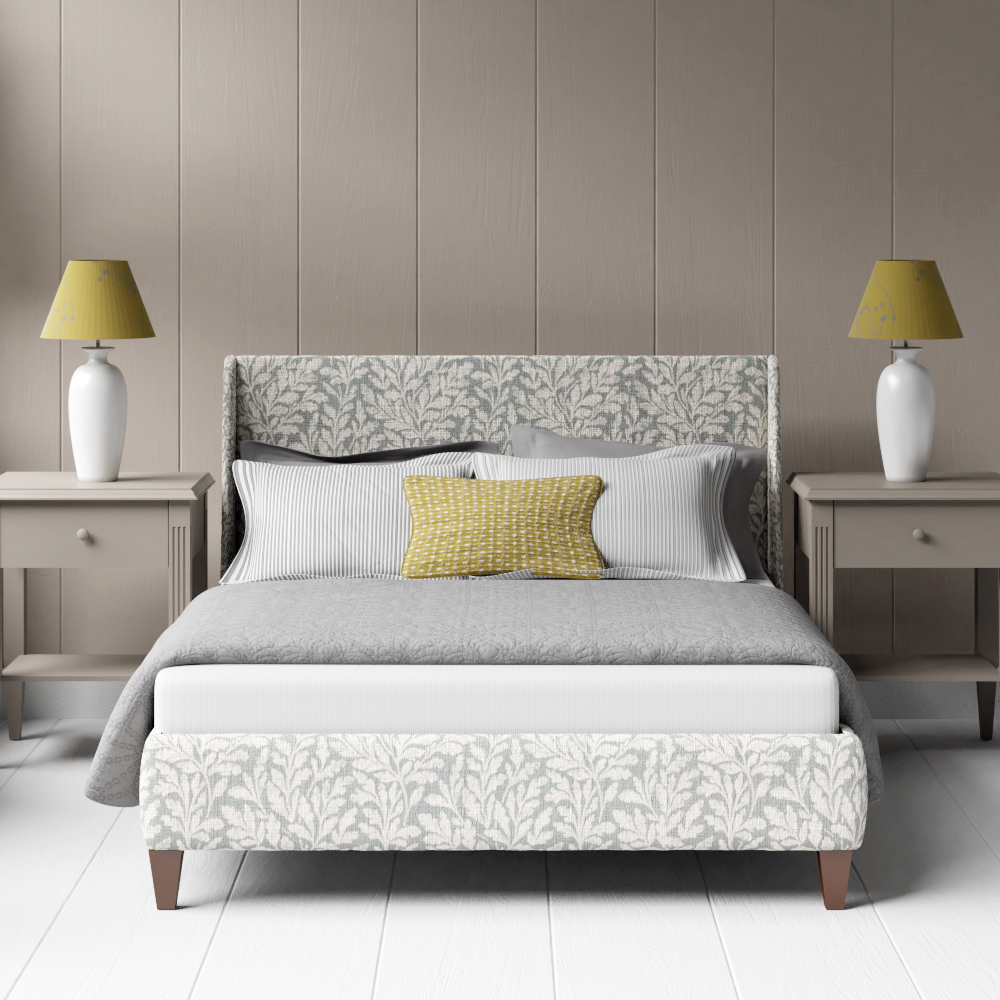 Upholstered
Fuji upholstered
Iron
About our Grey Fabric Upholstered Bed Frames
Grey is a great choice for the colour of your fabric bed (upholstered or otherwise). Grey fabric beds forms a nice base onto which you can add lots of your own flair to create a room that matches your personality or mood. If you want a neutral room with every shade of white to black with lots of greys or a colourful room with colourful accessories and linens, a grey fabric bed frame will never hold you back. Compared to black greys aren't as jarring on the eyes and compare to white grey fabric upholstery doesn't get as dirty. It truly is the Goldilocks of neutral upholstery fabrics.
Our Natural fabrics
You can choose from a range of grey fabrics for your grey upholstered bed frame which are all 100% pure cotton. Our standard grey is available at no extra cost but you could also choose a grey from the Romo Linara collection which will surely satisfy your need for a particular shade.
What sizes are your grey fabric beds available in?
Our grey upholstered bed frames are available in standard UK sizes including grey fabric single bed frames, grey fabric double bed and grey upholstered king size bed frames.