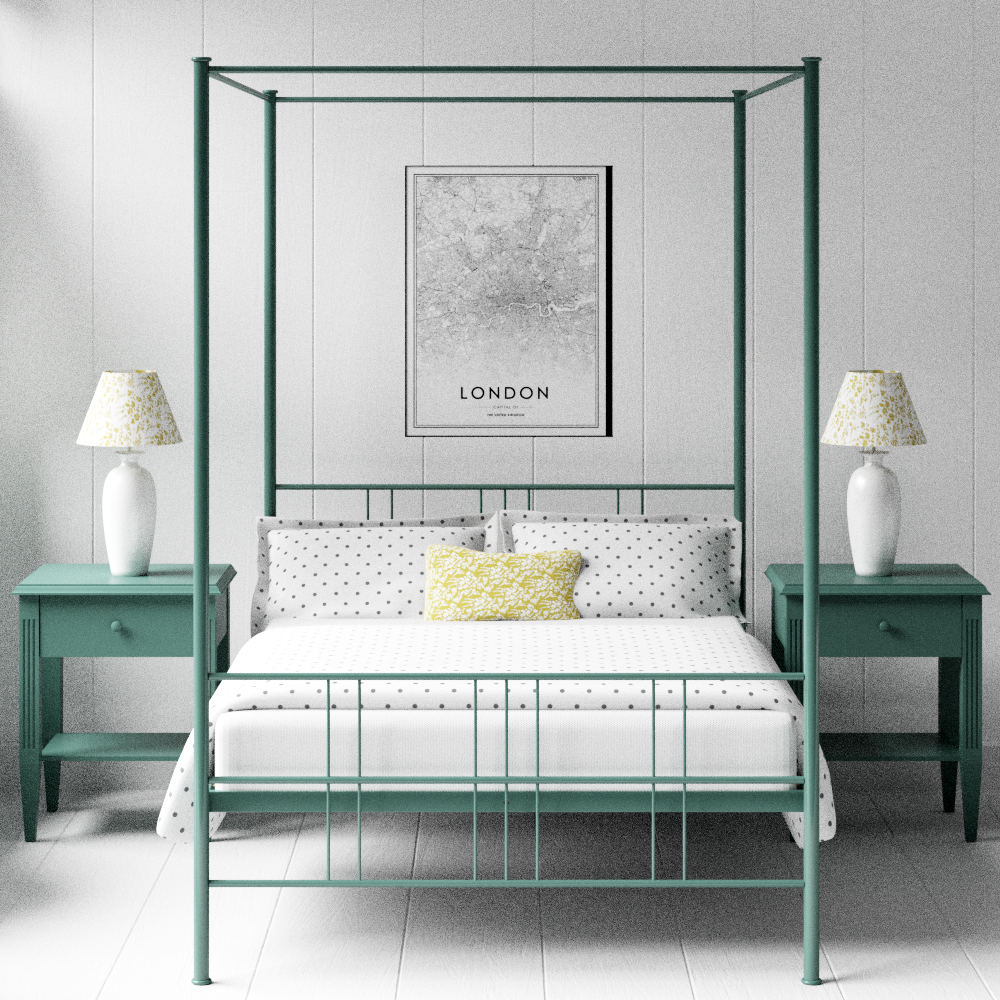 Shop from our collection of
four poster bed frames
. We make a
modern
take on the traditional four poster bed designs suitable for contemporary and traditionally decorated homes. Our four poster beds are made of metal (with or without upholstery) and wood.
Iron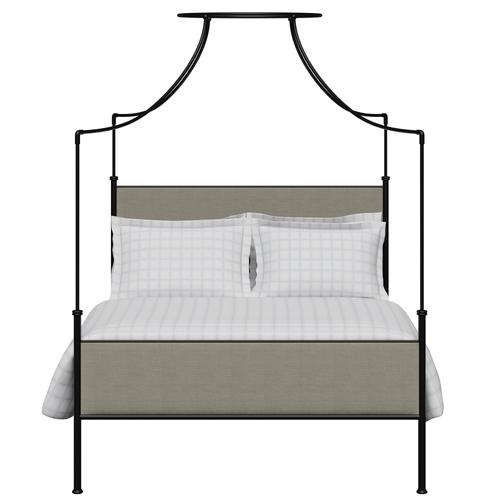 From £749
3'0" 4'0" 4'6" 5'0" 6'0"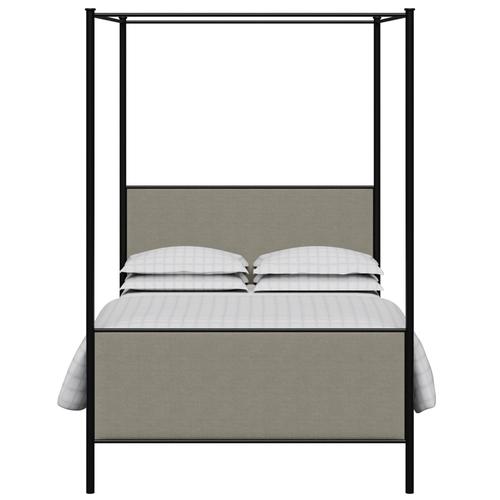 From £599
3'0" 4'0" 4'6" 5'0" 6'0"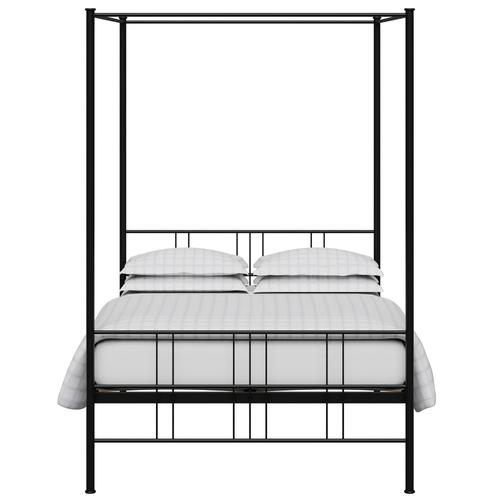 From £499
3'0" 4'0" 4'6" 5'0" 6'0"
Wood
About our Four Poster Bed Frames
Why are four poster beds good?
The romantic appeal of the four poster bed frames has long been recognised within the furniture landscape and the history of the British Isles.
In the often cold and draughty high ceilings of the bed chambers of the time, heavy drapes provided more than just an aesthetic appeal as they would have been drawn at night for warmth and privacy.
Nowadays, people are drawn to four poster beds for the imposing aesthetic they lend to a bedroom.
Whilst the design of the four poster beds have changed with the times, the structure of the four poster has remained largely unaltered through the centuries. Four vertical posts rise from the corners of the bed to support a canopy frame. From the canopy one can hang drapes or curtains.
Is a four poster bed for me?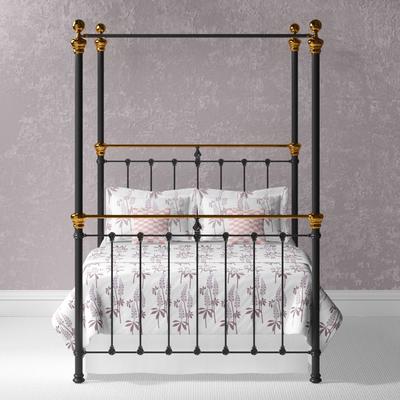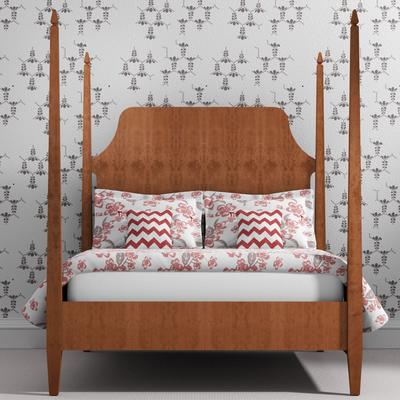 Everyone knows about four poster beds, but rarely do people consider buying one because of their perception of being expensive and cumbersome beds. While canopy beds used to work well only in larger rooms, modern four poster beds with slimmer overall design, less 'meaty' legs and smaller canopies work well even in apartments and smaller rooms. So if you're interested in a Four Poster Bed frame then you have a few points to consider.
The bed is going to be the centre of your room. Your statement piece. If that's something you want, four poster beds are a really good fit for you.
Your room is going to look smaller than it is unless you have a very large room. Are you willing to compromise on the feeling of space in your bedroom? You don't lose very much usable space with slimmer modern four poster beds.
Height is an issue sometimes and it just doesn't look right if the canopy of the bed almost touches the ceiling. Some four poster beds can be customised so you can get around this issue.
If you like the romance and grandeur of a 4 poster bed and can take into account the interior design challenges which come with them, then a four poster bed is definitely for you. White and black metal four poster beds are among the most popular.
What colours are your four poster beds?
We have various designs available as four poster beds, made of various materials including natural wood, painted wood and metal. We usually stock our metal four poster beds in black, white and ivory and our wood four poster beds in white.
Our metal four poster bed frame designs can also include some upholstered fabric panels. These panels add much needed blocks of colour and patterns to the imposing stature of the bed.
All these options are quite customisable so if you need a specific design to get in touch with us for more information.
What sizes are four poster beds available in?
Our four poster beds are available in most UK sizes including single, small double, double, king and super king.
Mostly popular for larger rooms, the king size and super king size are the more popular sizes. Double four poster bed frames are becoming more common, especially with newer interior ideas which help the large bed be the centre of the bedroom but not in an over imposing manner. For more information visit our bed sizes page.
Our other ranges
As a customer looking for a new bed, you may also like to see our other range of bed designs including our featured metal bed frames, upholstered beds, brass beds or wooden beds.