Bed sizes in the UK
It's often difficult to figure out what size bed and mattress is best for your family. For a bed with two people sleeping in it is it better to get a double or a king? Is double too small? Why not a super king? Should you get a single or a small double for your child?
What bed size is right for you?
Usually it's recommended to get the biggest size of bed for a particular room. However, we think it's important to use past experience to figure out which size bed to buy. In general people are more disappointed by getting a bed that is too small rather than too large.
It's important to leave at least 2 feet on all sides of the bed so that navigating your room is not too difficult. All doors and drawers near the location of your bed should also be measured to make sure they don't collide.
What bed size is right for your sleeping arrangement?
You should also keep in mind your sleeping arrangement and what is important for you when choosing your bed size. If you sleep with a partner regularly then perhaps getting a larger bed will be better for your sleeping habits. Likewise if you need more space as you sprawl out and sleep it makes senses to get a larger bed size.
However, if you like to sleep alone and would prefer more space in your room for activities, then we'd recommend getting a smaller bed. The decision of which bed size to buy is partly preference and we always recommend to get the size that fits your lifestyle.
What is the difference between bed and mattress size?
Any time a shop speaks of the size of the bed it is safe to assume it is actually the size of the mattress. The physical size of the bed frame will usually be slightly larger. For example a UK king size bed frame which is 5'0" x 6'6" accommodates a mattress of that size and the size of the bed frame is larger.
The dimensions of a bed also depend on the type of bed you buy. For example, a metal bed and a wooden bed for the same size mattress will have different dimensions.
When buying a bed and mattress, the bed size needs to be matched to the mattress size. You also need to make sure the bed frame is suitable for your bedroom.
View our mattress size guide for more information about mattress sizes.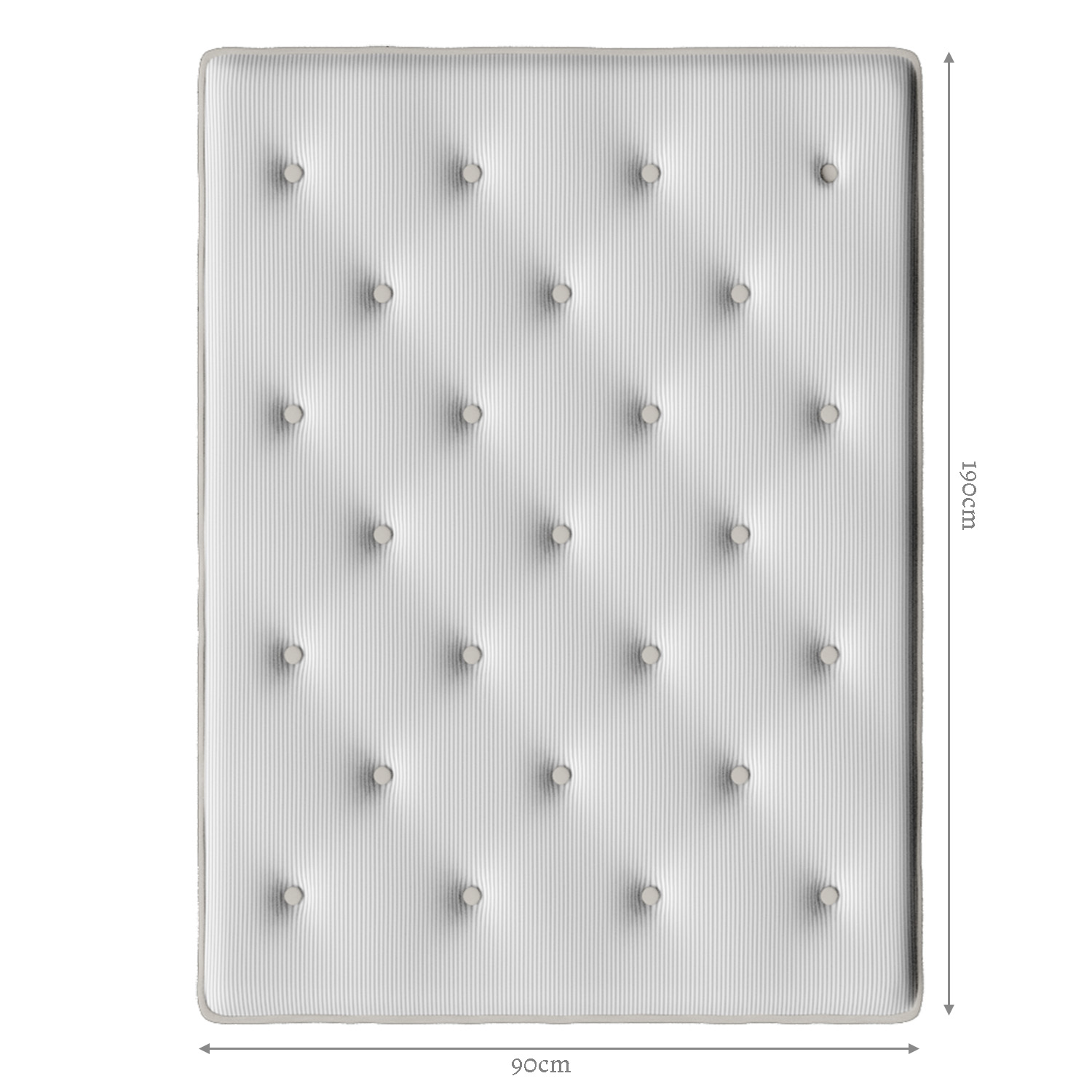 What size is a Single bed?
A single sized bed in UK is 90cm x 190cm or 3'0" x 6'3" and 90cm x 200cm in the EU. Our standard size is the UK single size. They are usually good for children, young adults or adults with small sized rooms.
Shop our Single Beds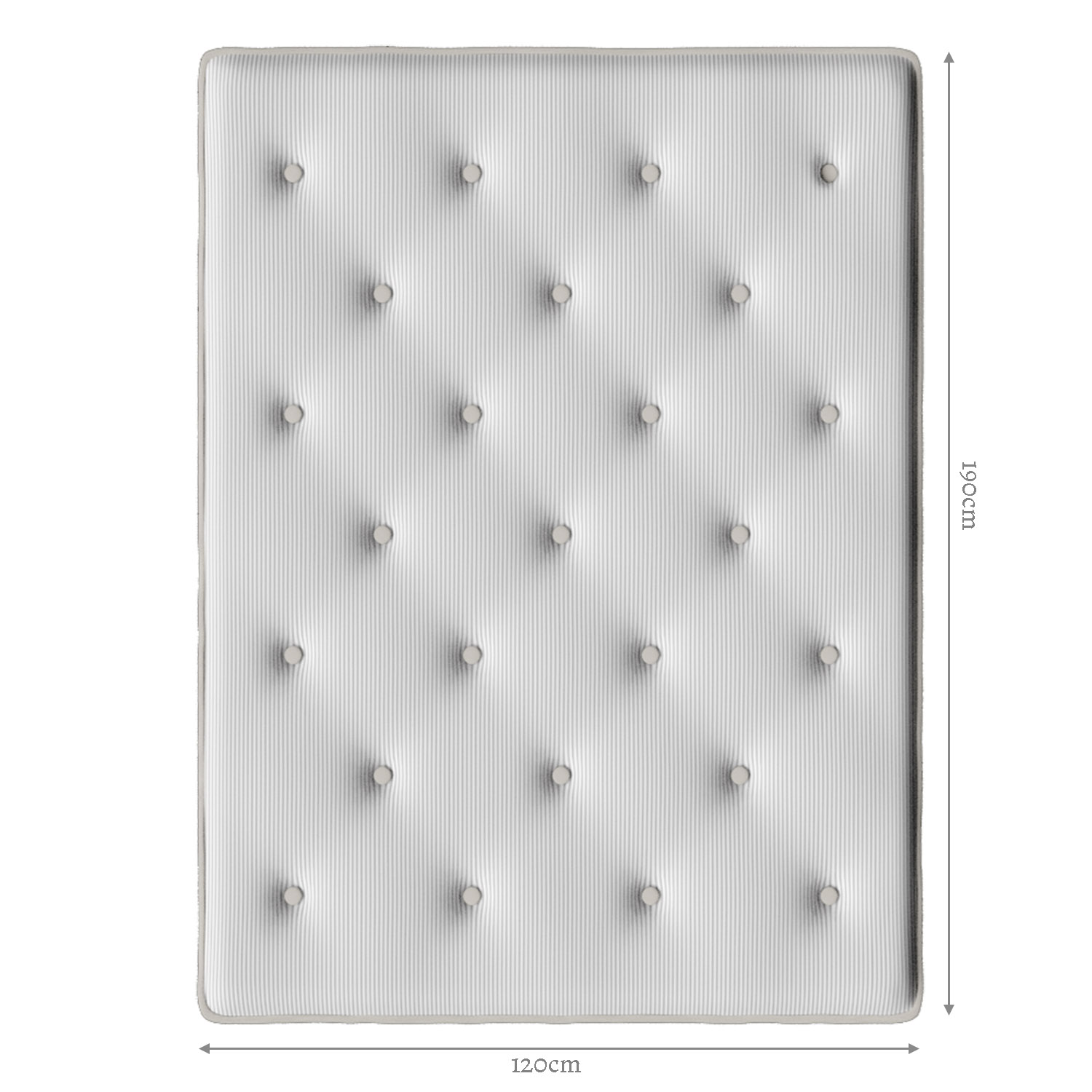 What size is a Small double bed (also known as a 4ft bed or a queen bed)?
The EU 120cm x 190cm, EU 120cm x 200cm or UK Small double bed (4'0" x 6'3") is suited for young adults and single adults with a small room. It can also be used for children. While two people can sleep in a small double in a pinch, it will not be comfortable and is not recommended for a long term arrangement.
Sometimes a small double bed is also referred to as a 4ft bed as this is the size of mattress that fits on a small double bed. A queen sized bed may also refer to a small double size. However, the queen size mattress is not a standard in UK. If buying a queen size bed frame or queen mattress we recommend UK customers double check that their bed and mattress work together.
Shop our Small Double Beds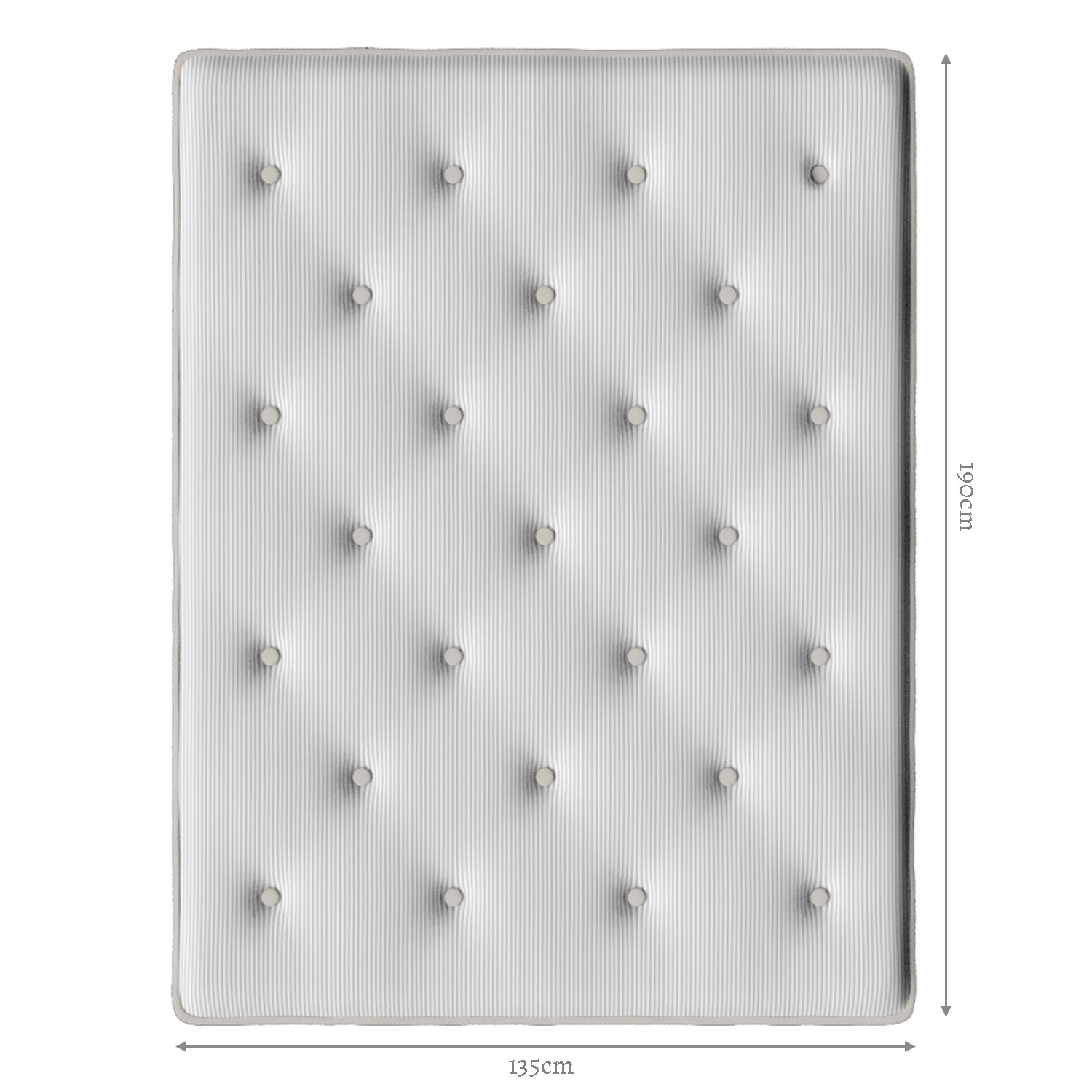 What size is a Double bed?
Suitable for couples and adults who live in smaller flats or have smaller bedrooms. The mattress size required for beds of this size is 135cm X 190cm or 4'6" x 6'3". The european equivalent would be the 140cm x 190cm or the 140cm x 200cm but these are less popular in the UK.
Shop our Double Beds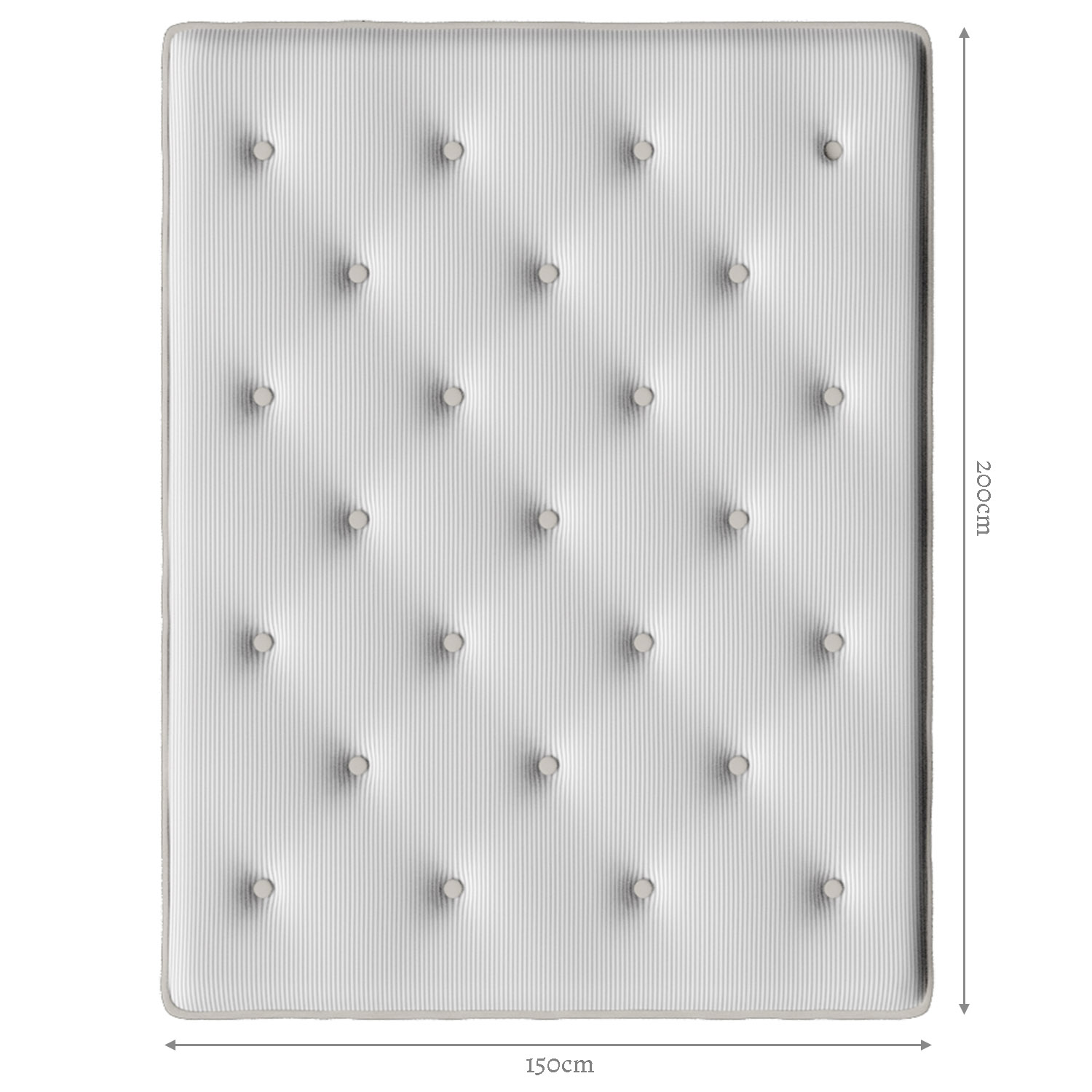 What size is a King bed?
The most popular size for couples and adults and preferred by people with larger rooms. The mattress size required for beds of this size is 150cm X 200cm or 5'0" x 6'6". This size is not common in Europe and the equivalent size would be the 160cm x 200cm.
If you're a couple and have a doubt as to which size of bed to buy, it would usually be this size. Unless a king size bed doesn't fit in your bed room, in which case go for a double.
Shop our King Size Beds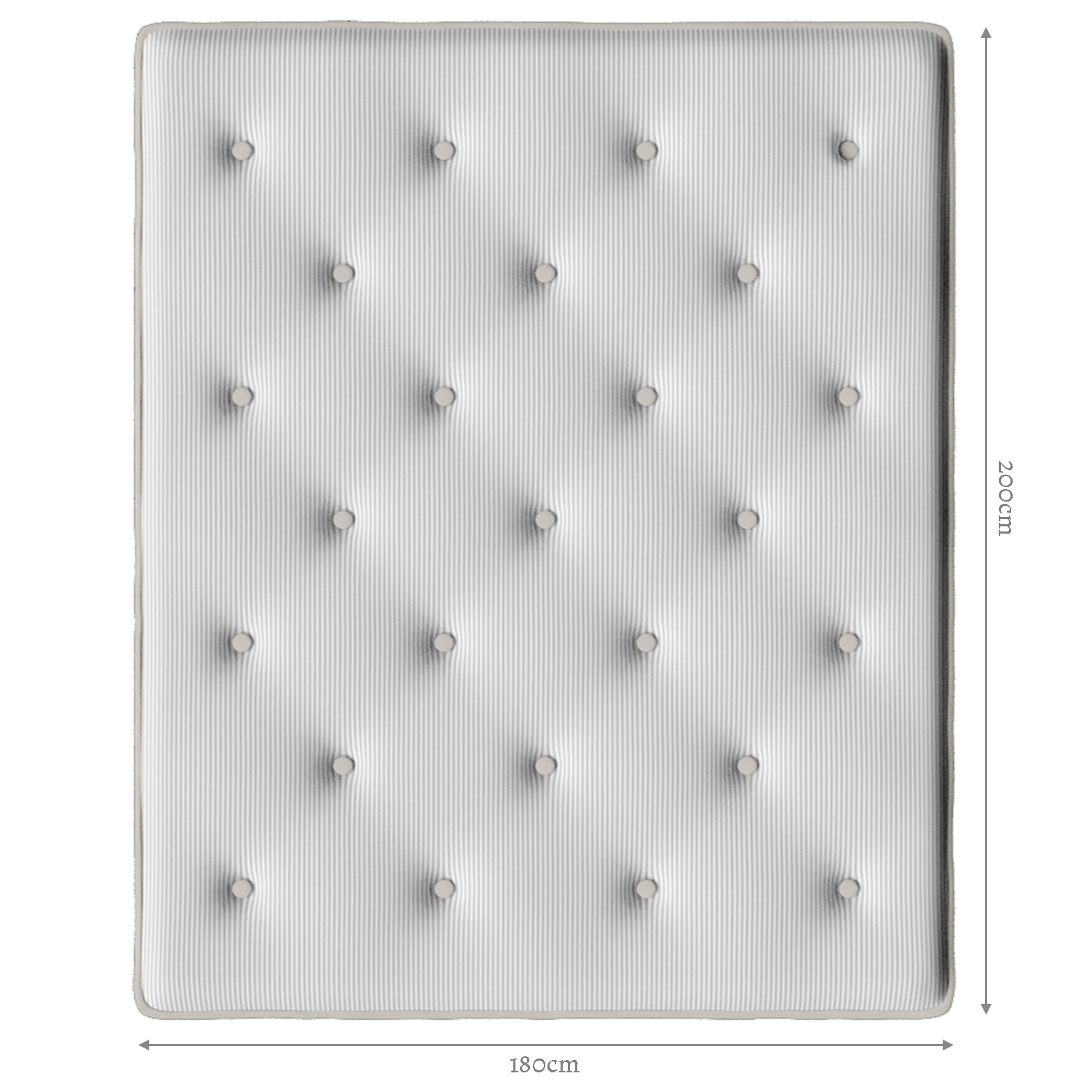 What size is a Super King size bed?
While not as popular in the United Kingdom, this size is becoming more popular with people who have extra large rooms and enjoy spending a lot of time in their bedrooms.
Shop our Super King Size Beds
Ikea/EU Bed Sizes
cm
90cm x 200cm
120cm x 200cm
140cm x 200cm
160cm x 200cm
180cm x 200cm
What is the biggest bed size in the world?
We have an blog on the biggest bed size in the world which is a very interesting read. For most people, the biggest bed size that you can buy with relative ease is an emperor bed, which is 78" x 78" or 200cm x 200cm.
What is the smallest bed size?
The smallest general bed size in the UK is the Small Single bed. You also have slightly smaller bed sizes for toddlers which are 70cm x 140cm.
What are the most popular bed sizes in the UK?
The double bed and the king size bed are definitely the most popular sizes for adults. The super king size is becoming more popular, but is still nowhere near as popular as double or the king. After these sizes, singles, small doubles are small singles are usually used by children or young adults.
Other bed categories
We also have other bed categories which you may like to see like our four poster beds, low footend beds, metal beds, iron bed frames, upholstered beds, grey upholstered beds, wood beds or brass beds.