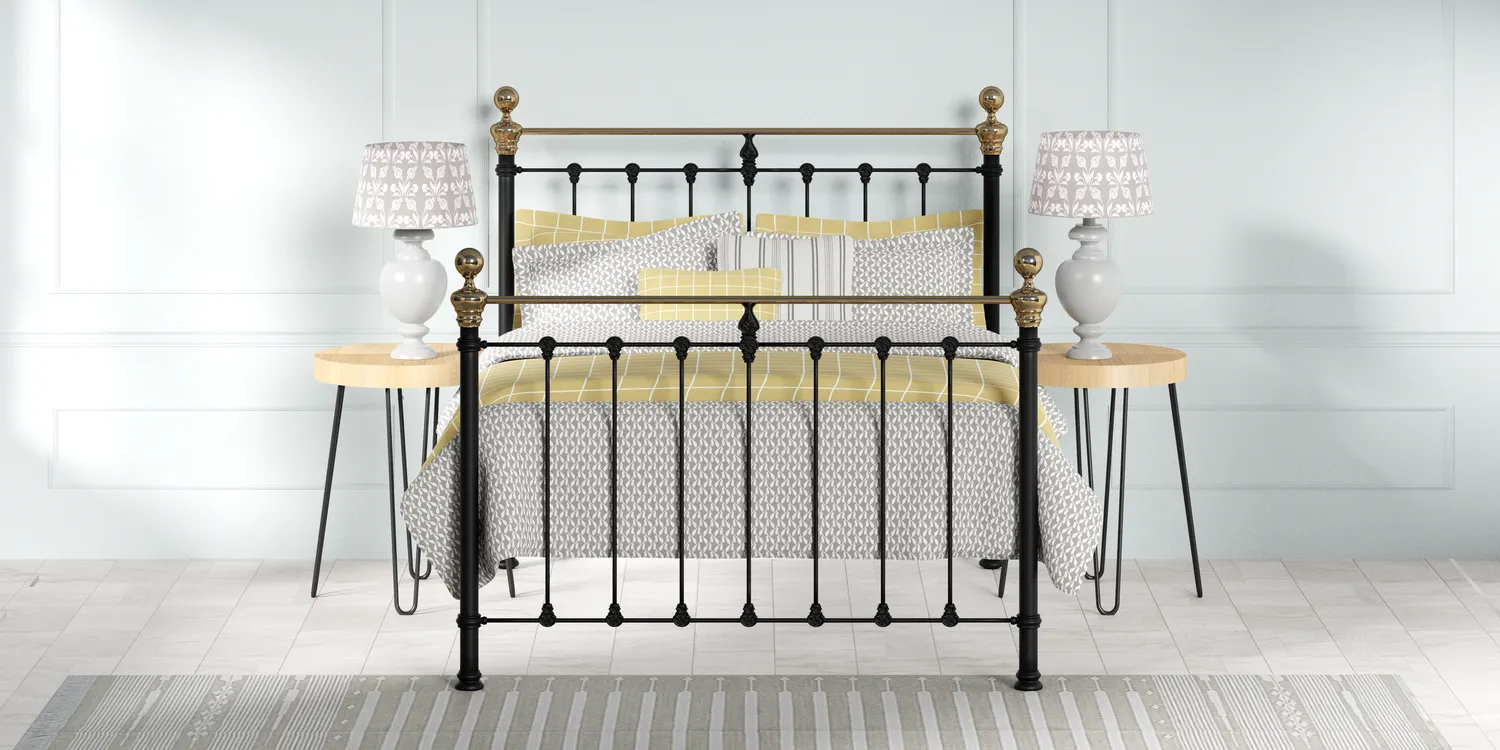 £100 Off when you buy a bed and mattress using offer code MATTRESSBED100
Double Bed Frames
Double beds are designed for a mattress size of 4'6" x 6'3" or 135cm x 190cm. A double bed frame is the most popular size of bed in the United Kingdom and we sell most of our beds in a double bed size. Shop our collection of double iron beds, metal beds, wood beds, upholstered beds and brass beds.
Double low footend iron beds
Double iron bedsteads
Double four poster iron beds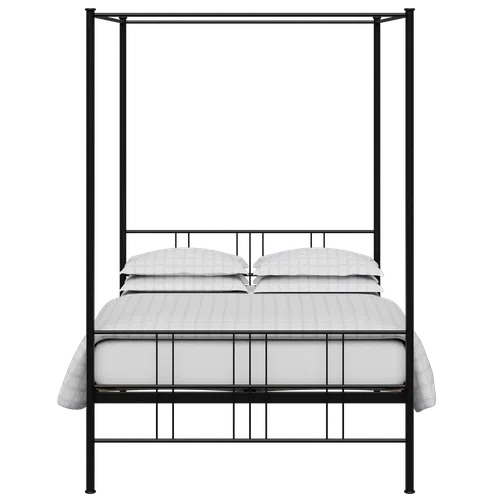 Toulon
From £529
3'0" 4'0" 4'6" 5'0" 6'0"
Double iron upholstered beds
Double minimalist iron beds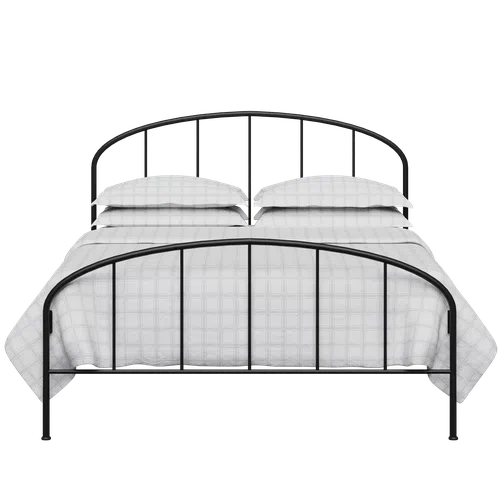 Waldo
From £229
3'0" 4'6" 5'0"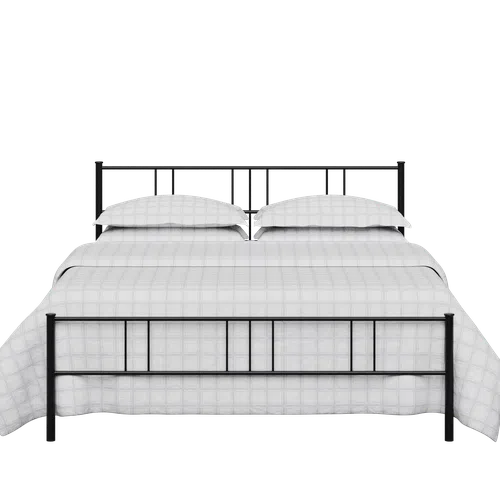 Mortlake
From £219
3'0" 4'0" 4'6" 5'0" 6'0"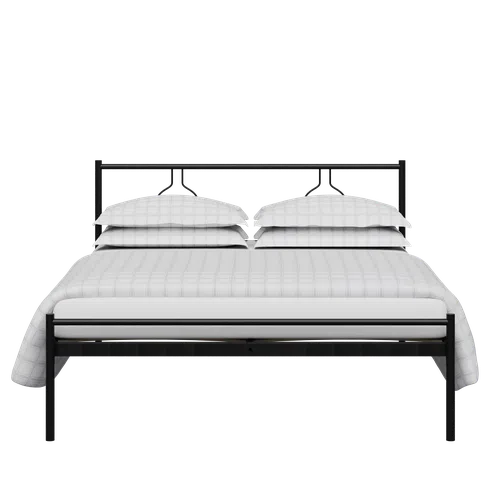 Meiji
From £159
3'0" 4'0" 4'6" 5'0" 6'0"
Double upholstered beds
Double low footend painted wood beds
Double painted wood beds
Double painted four poster wooden beds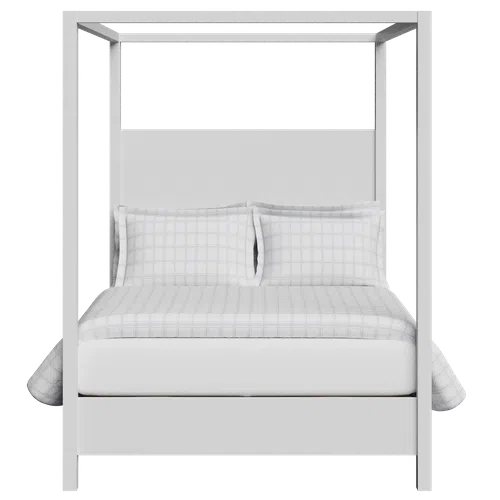 Churchill Painted
From £899
3'0" 4'0" 4'6" 5'0" 6'0"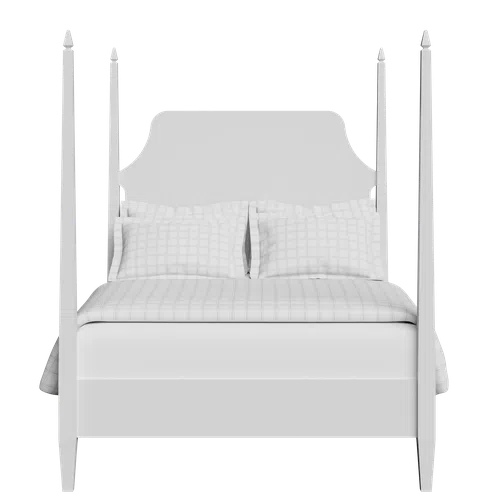 Turner Painted
From £899
3'0" 4'0" 4'6" 5'0" 6'0"
Double low footend brass beds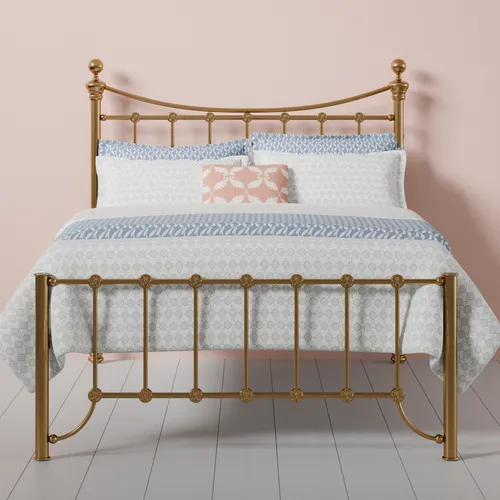 Arran Low Footend
From £1599
4'6" 5'0" 6'0"
Double brass bedsteads
Explore our Beds & Mattresses
About our Double Bed Frames
Double bed frames are flexible in that they can comfortably be used for two people are one person. The most popular sizes in the UK are either the King sized bed or the double bed.
Double beds are preferred by couples living in small London apartments or cosy countryside cottages. Some couples even cherish the intimacy this sizes forces on them; other couples absolutely hate it.
What mattress do I use on a Double Bed?
The size of the mattress which can be used on a double bed is 4'6" x 6'3" or 135cm x 190cm and our double beds should accommodate a mattress from any supplier of these sizes. These size mattresses are readily available in UK and but are hard to come by in Europe.
It should also not matter what type of double bed you get, whether you buy a double metal bed or a double upholstered bed, your mattress should fit on either one as long as you buy a double bed.
We have a range of natural pocket sprung mattresses which are compatible with our beds and beds by other manufacturers. It is possible to use mattresses of other constructions like foam mattresses or latex mattress with our beds without a problem.
What is the dimension of a Double Bed?
When you refer to a double bed it usually refers to the size of mattress which fits onto the double bed. The dimensions of the actual double bed frame depend on the model that you buy. A double bed is usually wider than the size of the mattress by a couple of inches upto 5-6 inches. A double bed frame can be longer than a double mattress from 4 inches to 8 inches.
What mattress do I use for European sized double bed frames?
The equivalent mattress for a double bed in Europe is 140cm x 200cm which is slightly larger and longer than a UK double mattress size. Some of our beds are available to accommodate the 140cm European size. European 140cm sized mattresses are harder to come by in UK but we are able to customise our natural pocket sprung mattresses to this size.
What types of double bed frames are popular?
It is possible to make double beds out of wood, metal, fabric or a combination of these materials. All of these materials are popular, and it really comes down to personal preference and the aestethic that is needed for a room. Most of our models are available as a double bed frame, being one of the more popular sizes.
Our range of beds include metal double beds, wooden double beds, upholstered fabric double beds and brass double beds. Our metal double bed frames are available in many colours including cream metal double bed frames, black metal double beds and white metal double beds.
Double beds are popular in various styles. Modern double beds work well in contemporary minimalist bed rooms. Traditional designs of modern beds work better in a vintage cottage style maximalist room. You may also like to look at low footend double beds or our double four poster beds.
Low double beds
In the past people often bought high footend and higher beds but now days low double bed frames are more popular. Our range includes low double beds in a variety of colours and materials so that you can find a bed to suit you from our range. You can also view our complete range of low beds, which include our low double beds.
Do you sell double sized headboards?
A lot of our double bed frames are also available as headboards, including double bed fabric headboards and metal headboards double.
Are there other sizes of double beds?
Usually in the UK, a double bed refers to a particular size. But it gets confusing as some countries refer to any size which can accommodate two people as double beds. If you're in the market for a double bed, it may be worth checking out small double beds if you're more constrained in size. Otherwise you may also look at a king size bed or a super king size bed.
Other bed sizes
We also have other bed sizes available.
Other bed categories
We also have other bed categories which you may like to see like our four poster beds, low footend beds, metal bed frames, iron beds, upholstered beds, grey upholstered beds, wood beds or brass beds.