Double Metal Bed Frames
Buy a double metal bed frame available in black, white and ivory/cream
Custom sizes
Change the dimension of your double metal bed frame to suit you
Many designs avaiable
We have many designs of double metal beds
Storage options
Underbed drawers available for our double iron beds
Mattress Promotion
Buy a double iron bed with mattress to get £100 off
Low footend iron beds
Iron bedsteads
Four poster iron beds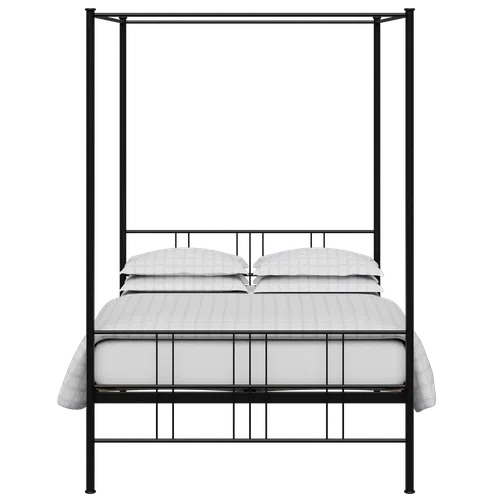 Toulon
From £529
3'0" 4'0" 4'6" 5'0" 6'0"
Iron upholstered beds
Minimalist iron beds
Explore our Beds & Mattresses
About our double metal bed frames
Our range of double iron bed frames are available in a range of models, from simple straight designs to ornate traditional designs. Our double metal bed frames are painted in a durable powder coated finish. Our standard colours are white, ivory/cream and black. We also have metallic finishes, pewter and silver. Finally we also offer a colour matching service where we can colour match your double iron bed to any major UK paint supplier. Each double metal bed frame has a warranty of 5 years.
Other metal bed sizes
We also sell metal bed frames of other sizes: