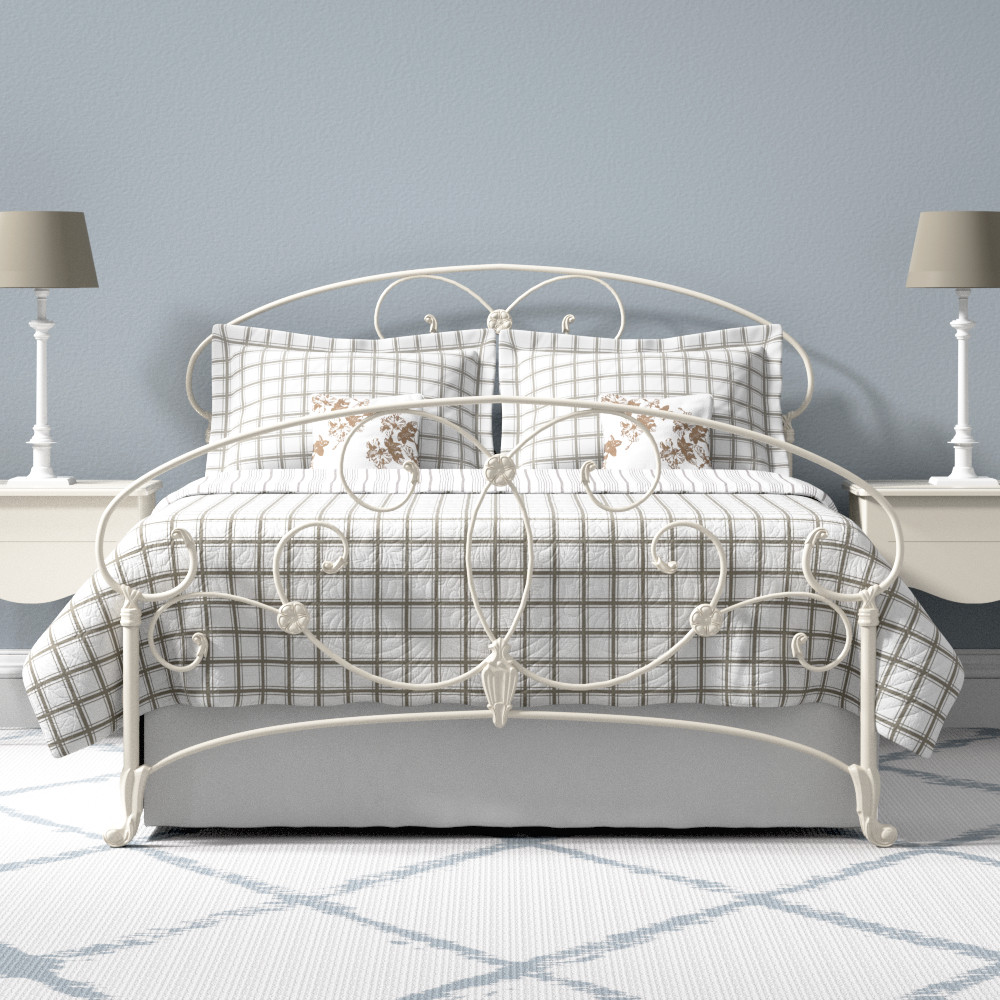 Low footend beds
Bedsteads
Four poster beds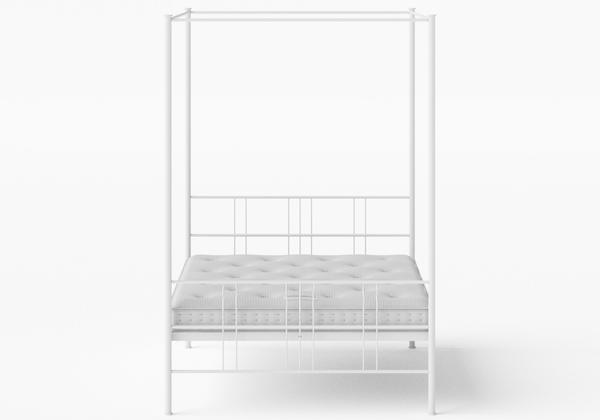 From £449
3'0" 4'0" 4'6" 5'0" 6'0"
Upholstered
Minimalist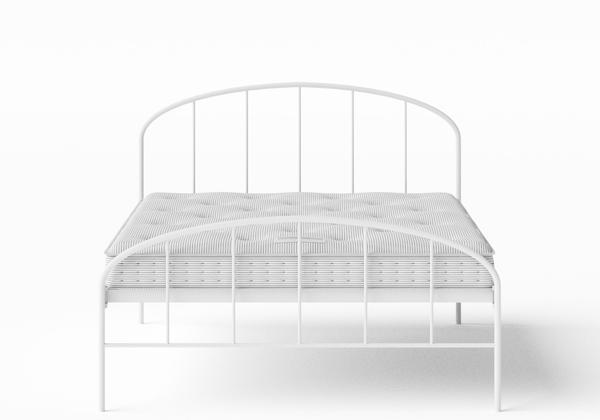 From £199
3'0" 4'6" 5'0"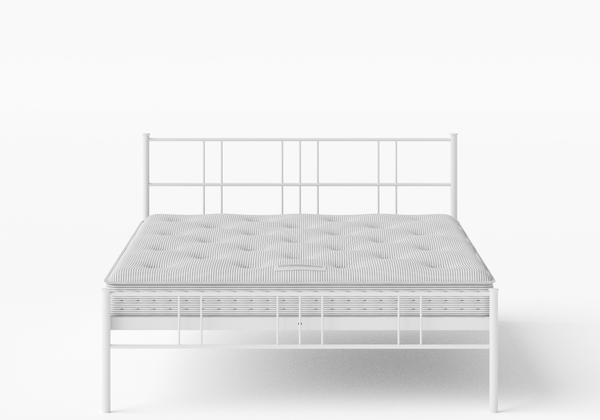 From £189
3'0" 4'0" 4'6" 5'0" 6'0"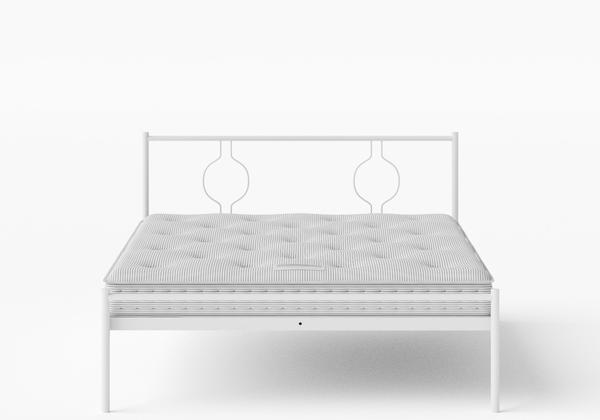 From £129
3'0" 4'0" 4'6" 5'0" 6'0"
About our White Metal Bed Frames
Cream, ivory or white are all very popular colours for metal bed frames. They are a nice neutral base upon which you can add layers of fabric for a nice touch of colour for a personalised look to your bedroom. The durable white finish on our beds are designed to stand the test of time. They are also easy to clean with a damp cloth.
Will a white iron bed get dirty?
Dirt does show more against a white iron bed than a black metal bed frame but our white bed frames are painted with a powder paint finish which is durable and can be easily cleaned with a damp cloth. The frame should be immediately dried after clean with a clean dry microfibre cloth so that there is not chance of rust forming.
White iron bed frame sizes
White iron beds are available in all the standard UK sizes, including single (90cm x 190cm), double (135cm x 190cm), king (150cm x 200cm), small single (75cm x 190cm), small double (120cm x 190cm) and super king (180cm x 200cm).
Other metal bed colours
Our entire range of metal bed frames are also available in other colours. You may also get a metal bed custom painted to match the exact colour you're looking for.