---
Orange is an energetic colour with the warmth of red and the liveliness of yellow. Because of its reputation of being a dominant colour, it is underutilised in bedrooms. We'll give you some inspiration for orange bedroom decor ideas.
But, if used properly with the right tones, it can really fit seamlessly with other colours. It can be the dominating colour or be a complement shade to other colours like white or cream.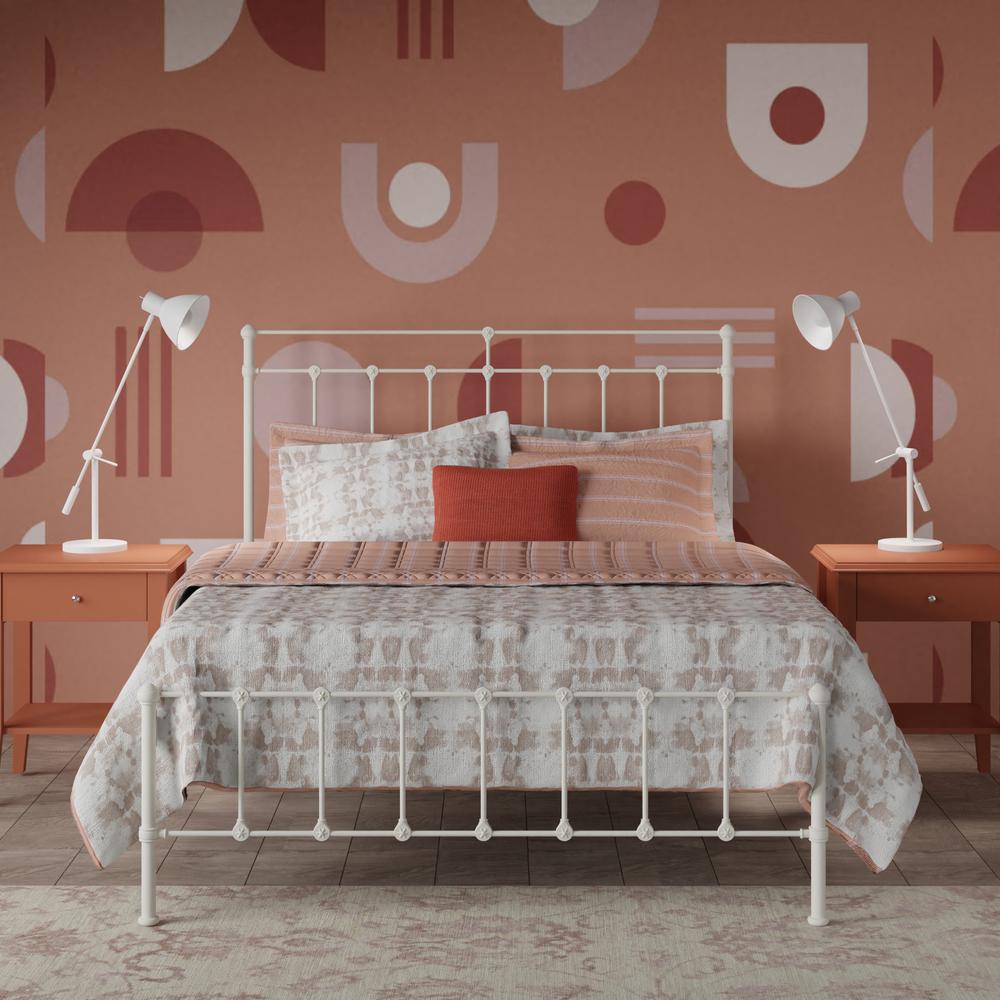 bed: Ashley Iron Bed
How to use greys & whites in an orange themed bedroom?
You can create a cozy and relaxing grey and orange bedroom with warmer orange tones paired with greys and whites. Use warm grey tones to create a subtle look or cooler undertones for a more contrasting look.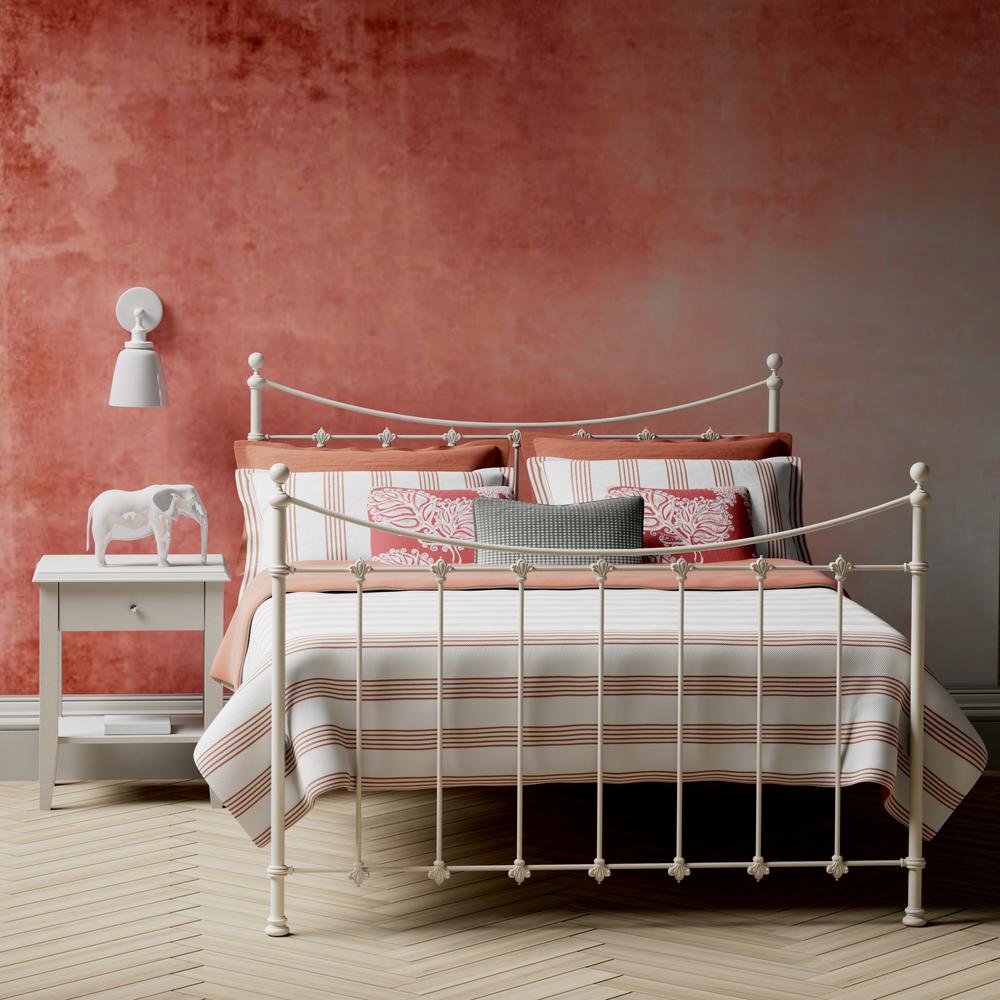 bed: Chatsworth Iron Bed
Grey will balance out the orange while white will prevent the bedroom from looking too dull and dark. Contemporary or modern bedrooms can make excellent use of this combination.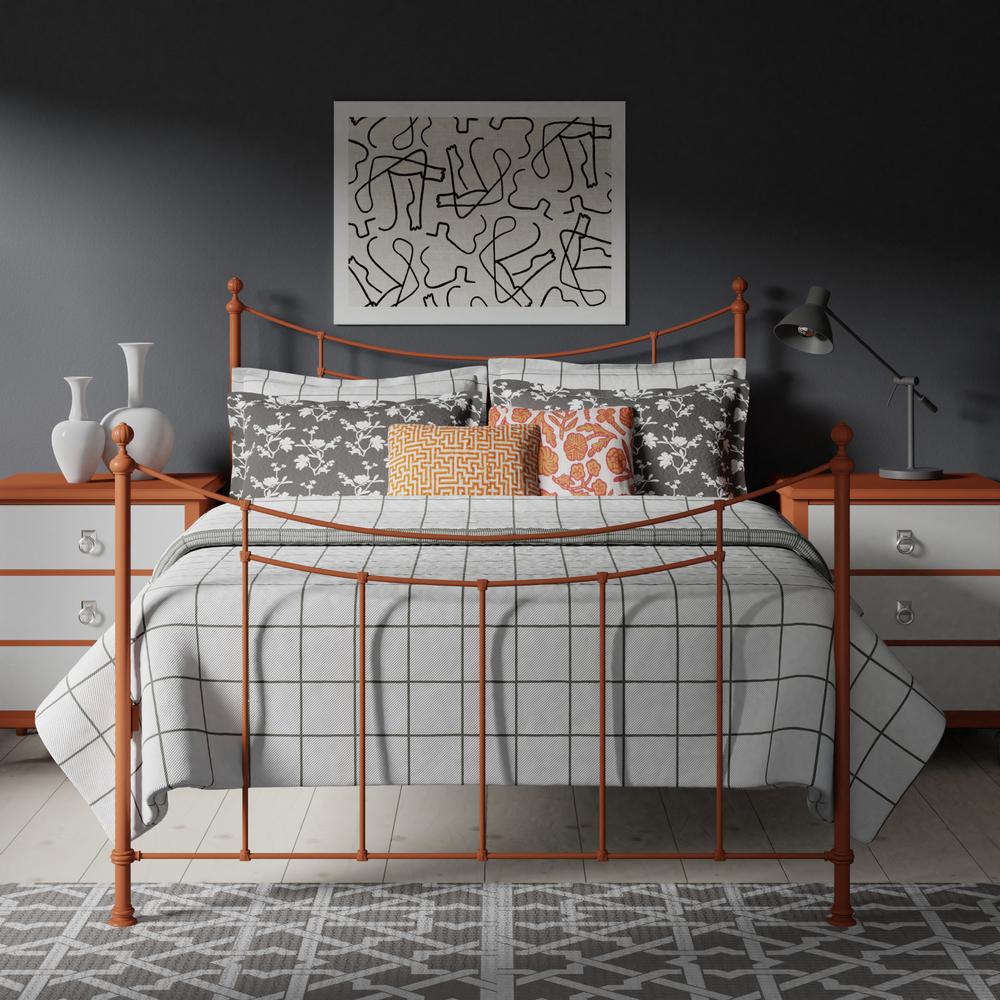 bed: Winchester Iron Bed
Minimalist orange bedrooms
A minimalist bedroom can use soft orange tones to add a graceful and elegant aspect to it. As the English father of minimalism John Pawson said, "it is not so much empty as calm". Pastel shades of orange can also be combined with beige and off whites for a serene environment.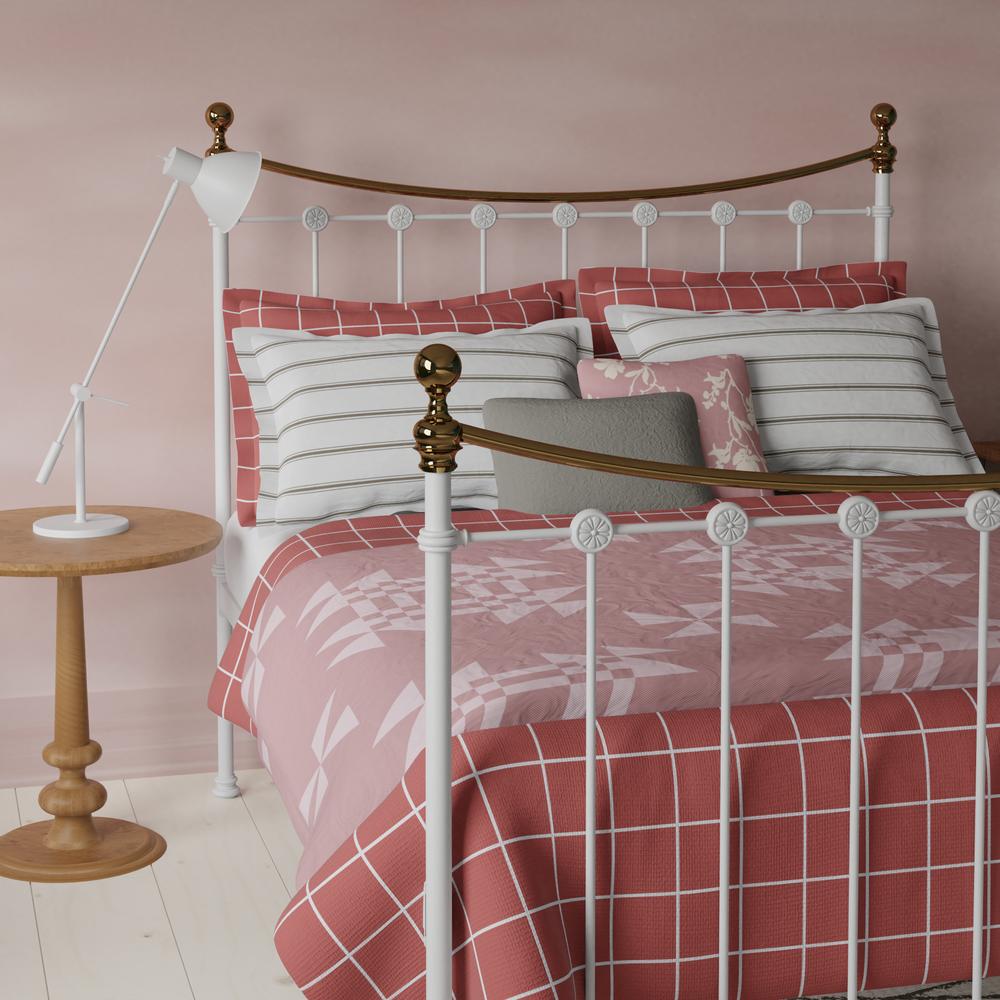 bed: Carrick Iron Bed
Will orange and blue complement each other in bedroom decor?
Blue is the complement of orange. You can use vibrant orange with a dark blue upholstered bed for a bold look. Use elements like pillows, picture frames, accessories, beddings, curtains etc. to add them with neutrals or white.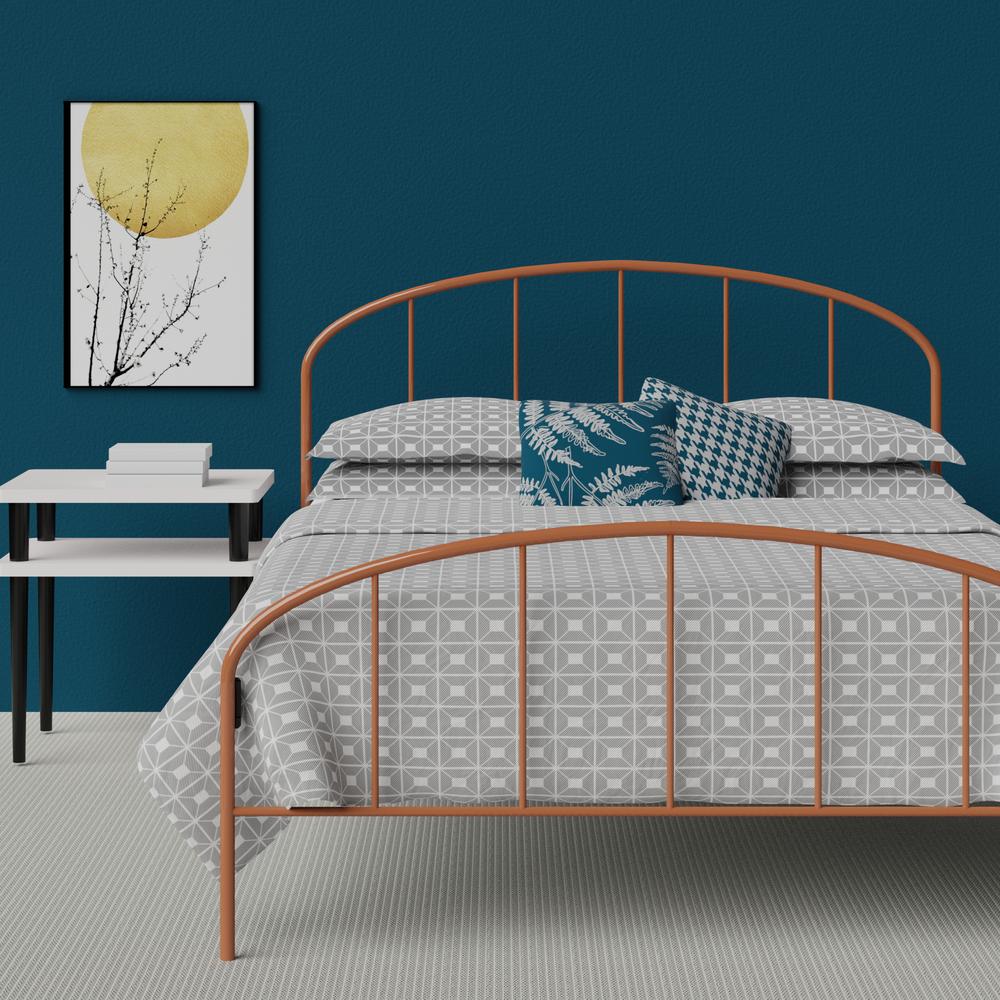 bed: Waldo Iron Bed in a blue and orange bedroom
Coral is another shade of orange which reduces stress. It has a feminine quality to it and a soothing feel. A wooden bed will amplify its tranquil nature.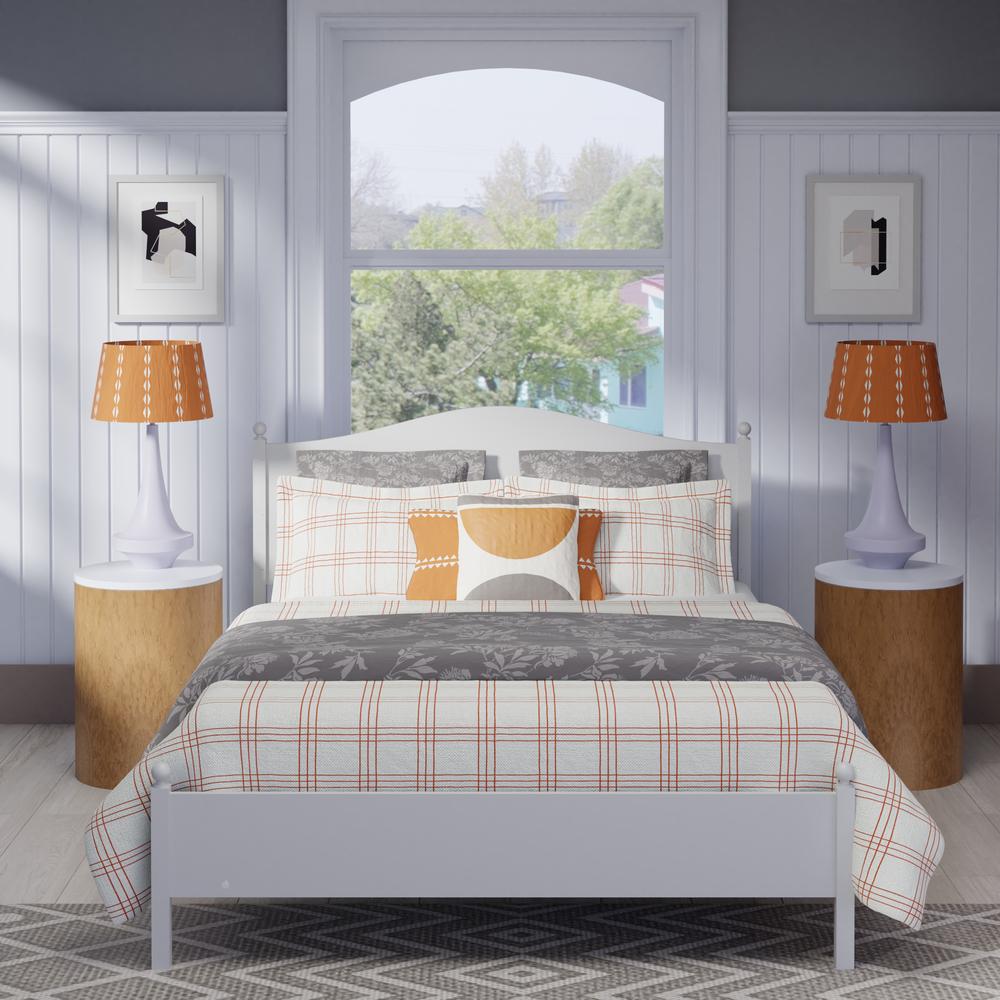 bed: Brady Wooden Bed
Orange and black bedroom ideas
Of course, we have to rope in black to add more definition in the bedroom with soft orange. One of the easiest ways to use black to add contrast to the soft or pastel orange interior is through a metal bed.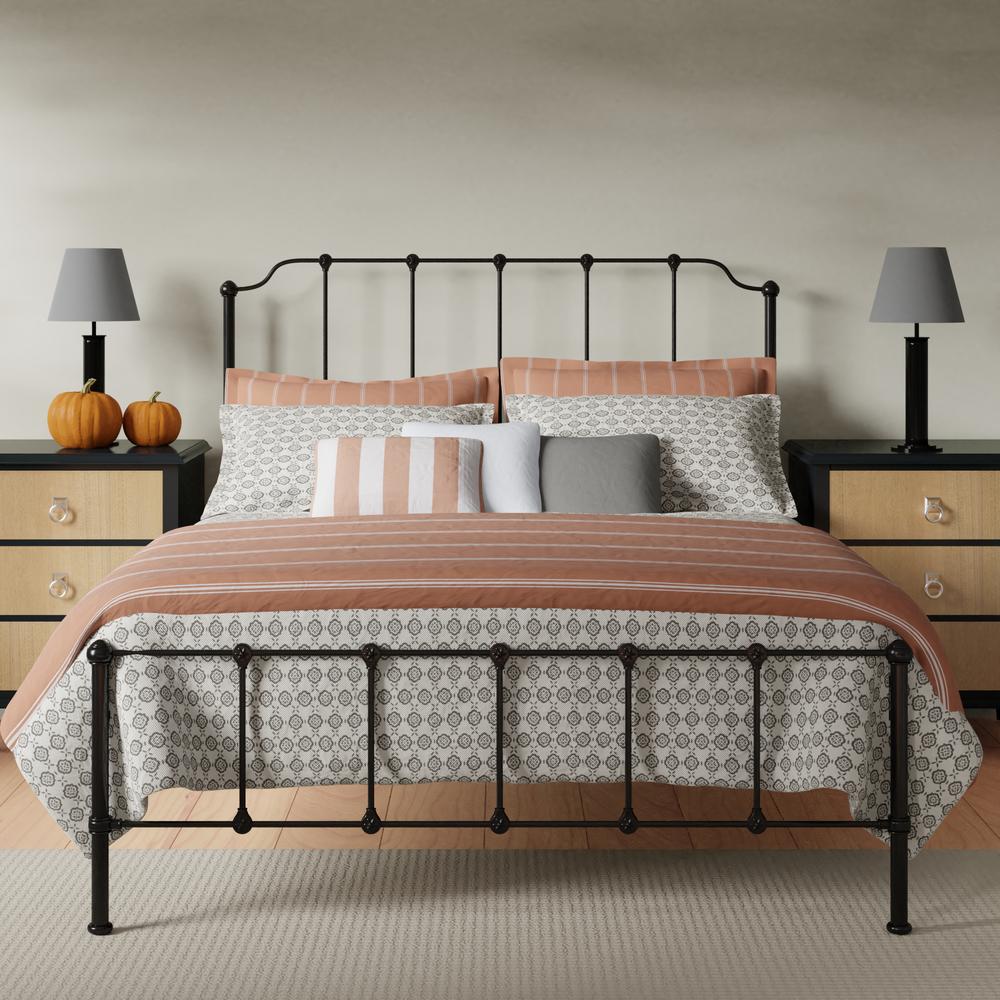 bed: Julia Iron Bed
Halloween themed bedroom ideas
We just can't forget the spooky season when we are talking about orange & black. A cobweb pattern wallpaper with an orange iron bed is a great option.
A moodboard with halloween pieces can take the place of an art piece on the focus wall. For the true halloween spirit, use appropriately themed bedding!
Some candle and pumkin decor will round off the look.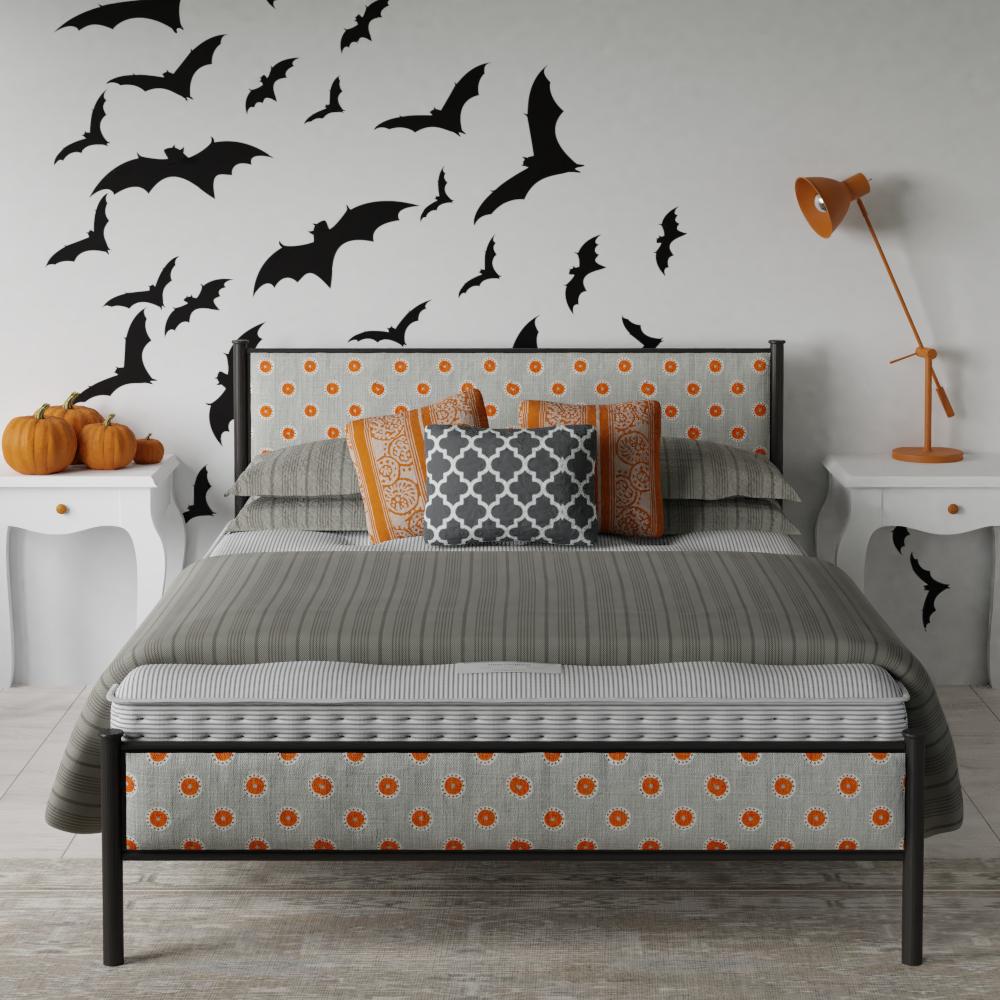 bed: Brest Iron Bed
We really hope this article helps you to take a chance on orange and create a beautiful bedroom interior.
You can reach out to us at sales@obc-uk.net or simply give us a call at 0800 4640875.
Check out our range of metal beds, wooden beds, brass beds, upholstered beds and mattresses.
More bedroom ideas