We all wait excitedly for Pantone to annonce the color of the year. This year Pantone has treated us to two for the year 2021, Illuminating & Ultimate Gray.
Illuminating is described as a "bright and cheerful yellow sparkling with vivacity, a warming yellow shade imbued with solar power". Ultimate grey is indicative of "solid and dependable elements which are everlasting and provide a firm foundation".
Here are some yellow and grey bedroom ideas to inspire you when you're designing your bedroom.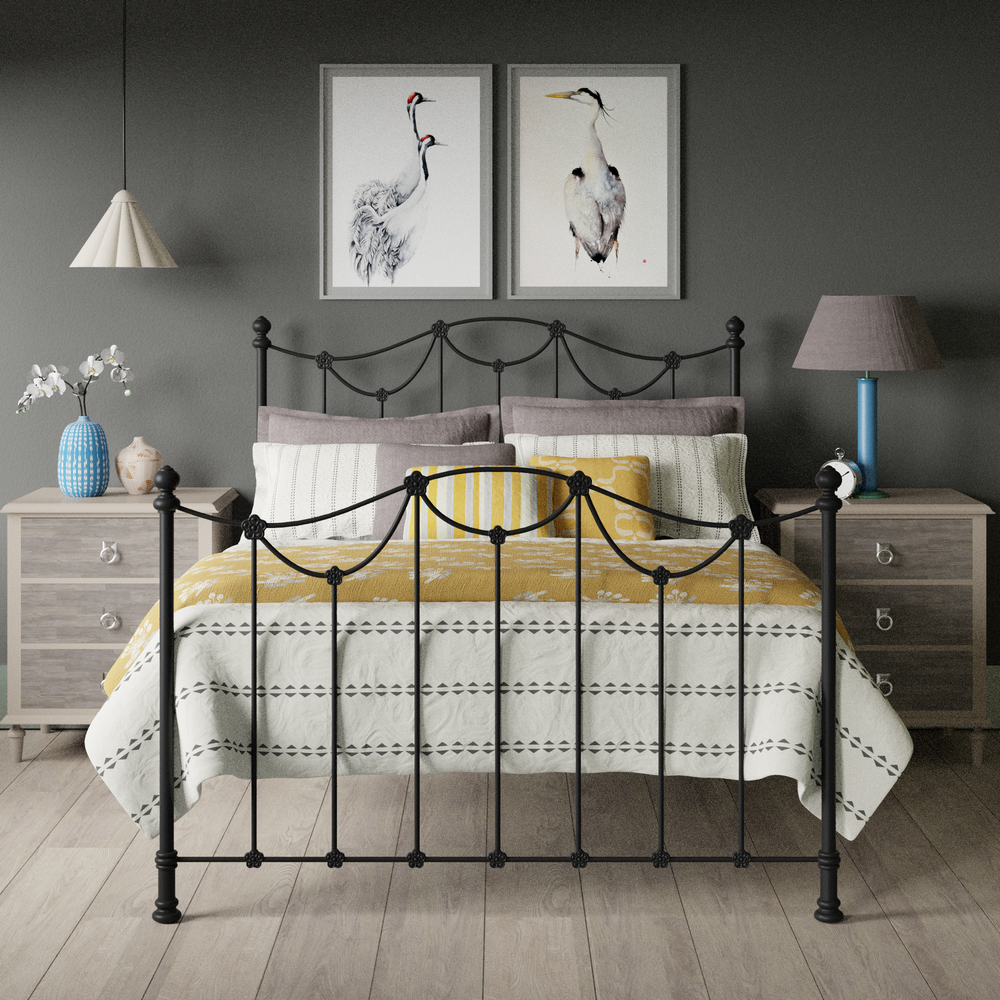 bed: Carie iron bed

With the global pandemic and economic distress these colors express a message of strenth and hopefullness.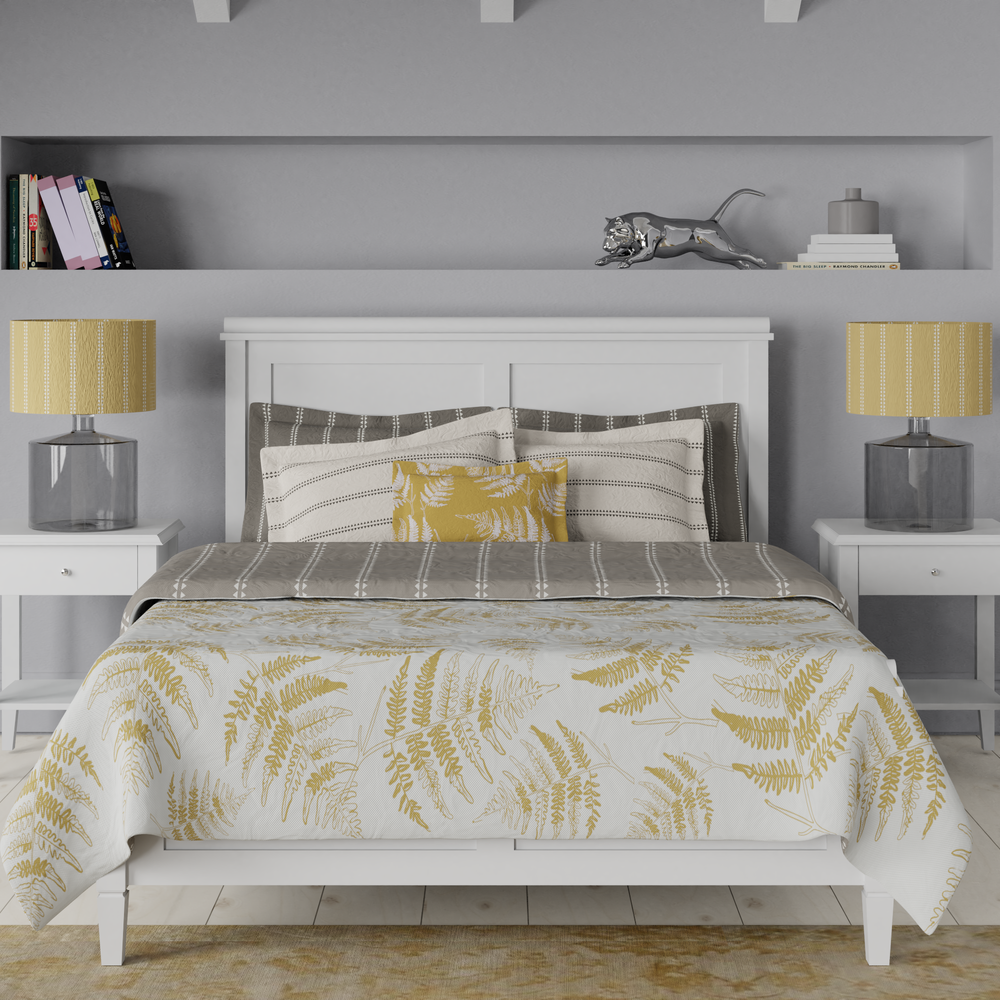 bed: Nocturne wood bed in grey

Grey and yellow has always been a popular choice for bedrooms. With spring round the corner it makes us think of flowers and sunshine - it offers a fresh appeal in its many variations. And grey provides the perfect neutral.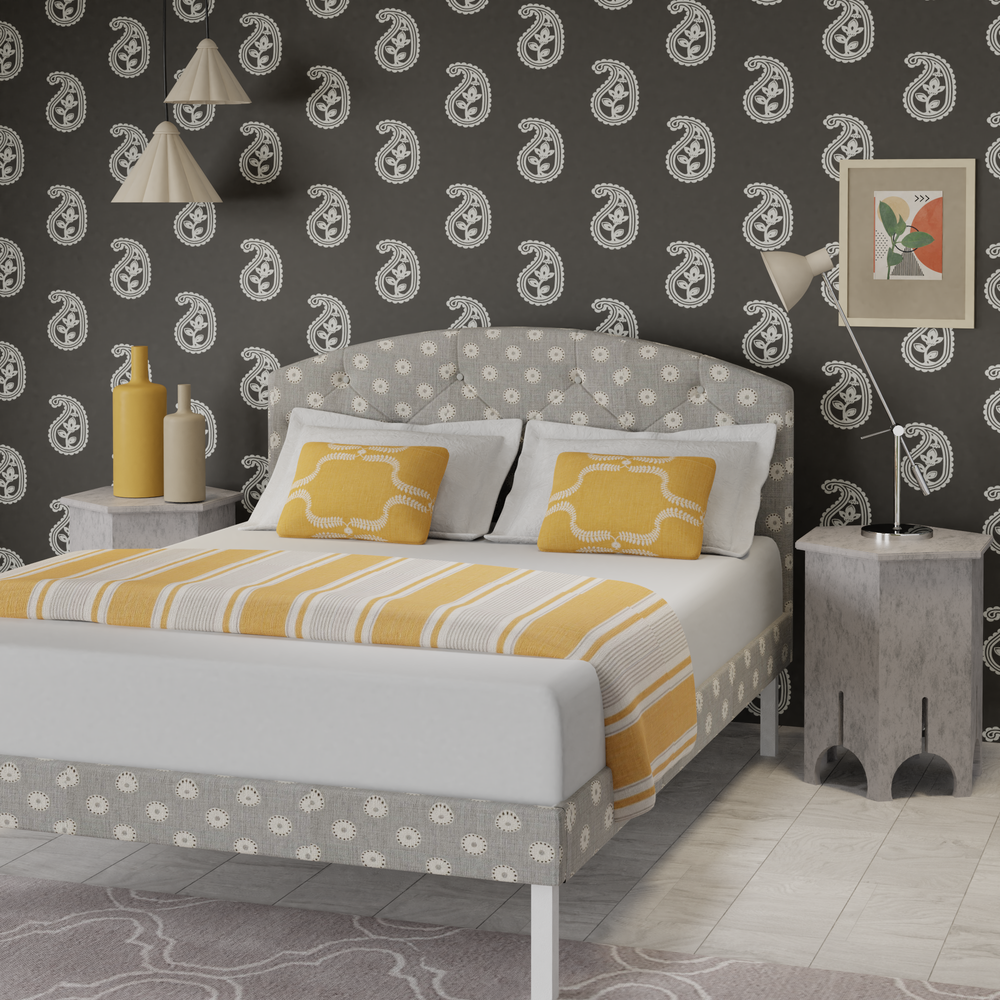 The various shades of yellow are uplifting on a bleak winters day - or better a warm spring evening.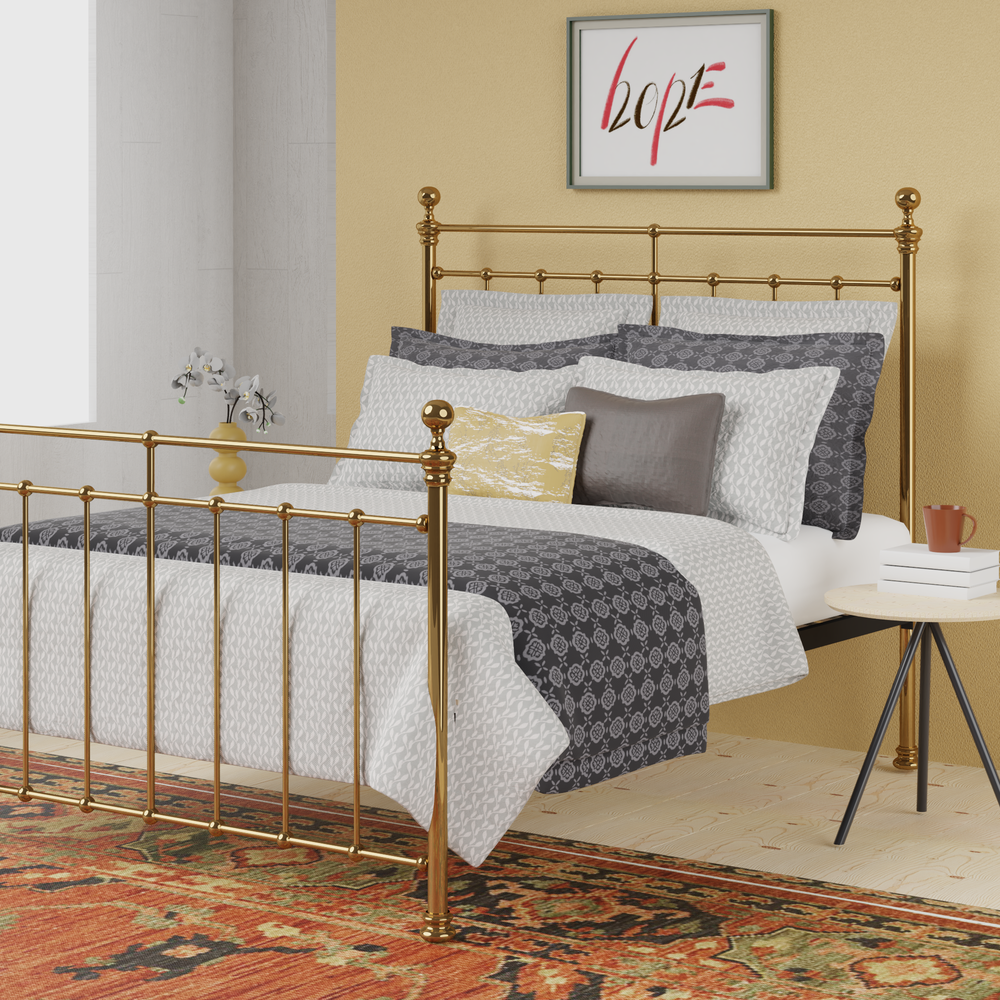 bed: Blyth brass bed

Accessorize your bedroom with yellow cushions and throws or add a bit of pizazz with an accent wall in yellow.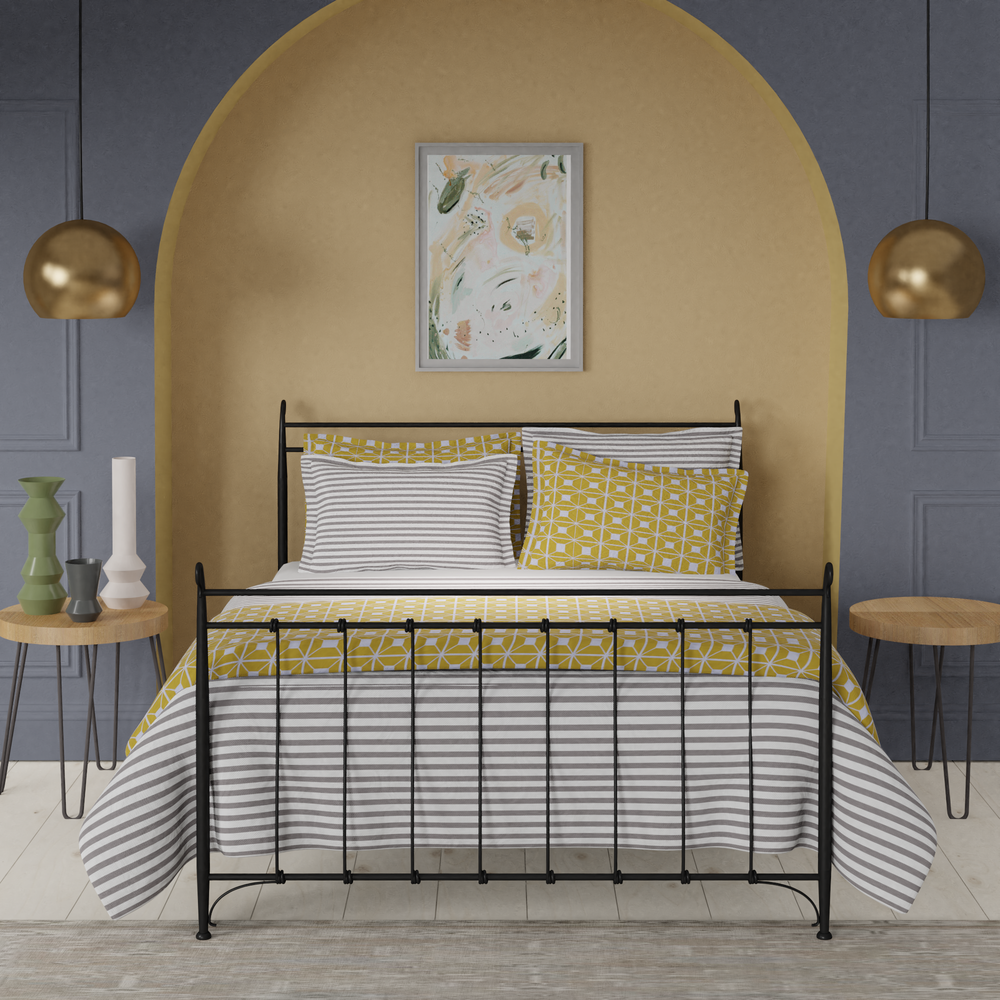 bed: Tiffany iron bed

More bedroom inspiration