---
Scandinavian bedrooms are loved by minimalists (and by us). We've collected some scandi bedroom ideas and inspiration for scandi lovers at the planning stages of your next bedroom.
Simple clean lines and a neutral color palette characterize Scandinavian interiors. At the same time these rooms look warm and inviting. Hygge (hue-gah) – a feeling of coziness and well being by enjoying the simple things of life is at the very essence of this look.
The typical Scandinavian bedroom feels airy and fresh, and prevents a cluttered feel during the long, dark winter. The uncluttered nature and brightness evoke a sense of calm after a stressful day at work.
bed: Ballina iron bed
bed category: black iron beds
White predominates, touches of gray, black, pale blue, or pastels take up secondary positions. This muted neutral color keeps the overall vibe soothing. Bright or strong colors are used very sparingly as accents, if at all. The blue accents add a little interest to the room.
While white is by far the most common color in Scandinavian décor, but isn't the only choice. Other soft hues, such as the blush and pale gray are equally suited to this light and airy style.
With its limited color palette, simple lines and no frills, this style works for just about anyone. Natural materials like a wood flooring or lamp shade bring warmth into the room. Add a texured rug to soften up the room.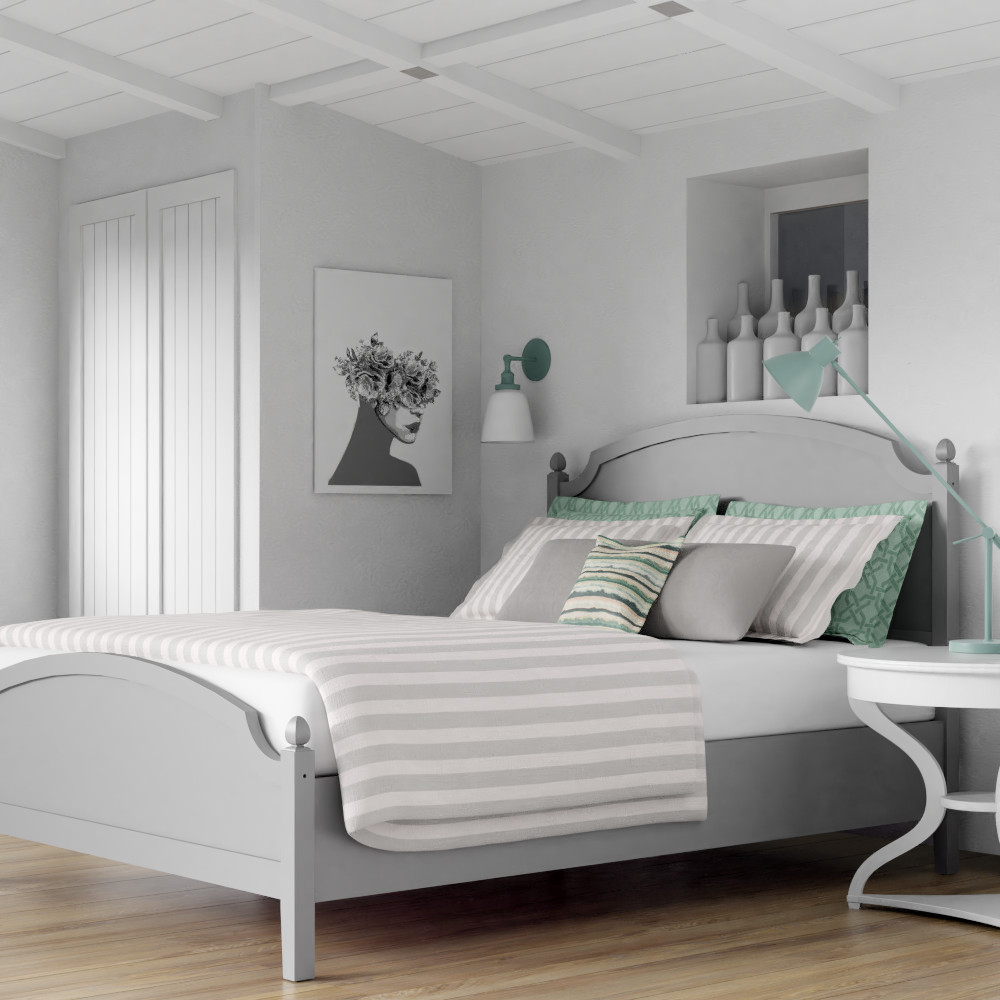 When you live in a climate that is dark quite a bit of the year, good lighting becomes extra important. Light fixtures become focal points for interesting design.
bed: Waldo iron bed
More bedroom ideas