Sage green is a grey-green colour and is similar in colour to dried sage. Hence, the name sage. Sage green is a earthy green and has a calming and rejuvenating aura to it. Sage green is becoming a popular colour to use as a neutral, but it can be used just as well as a central theme of a bedroom. In this article we'll share sage green bedroom ideas to inspire your next bedroom (or current one).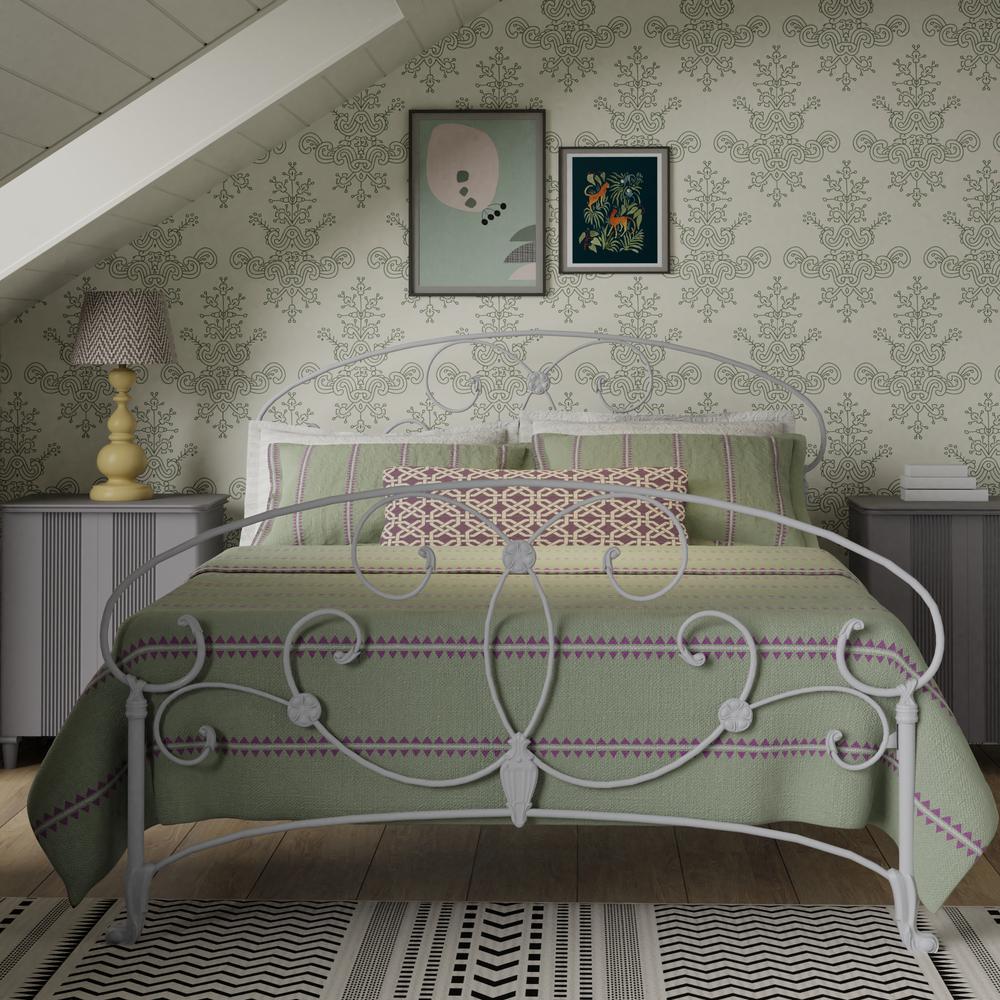 bed: Arigna iron bed
bed category: white bed frame
Sage green is a very adaptable colour. It can be used sparsely in a grey bedroom to lift the bedroom, adding more interest and dimension to what could have been a very "flat" bedroom.
bed: Toulon four poster iron bed
bed category: four poster beds
Sage green can also be combined with other similar shades of green to create a harmonious and tranquil bedroom. The sage green bedroom marries perfectly with the golden hues of a brass bed.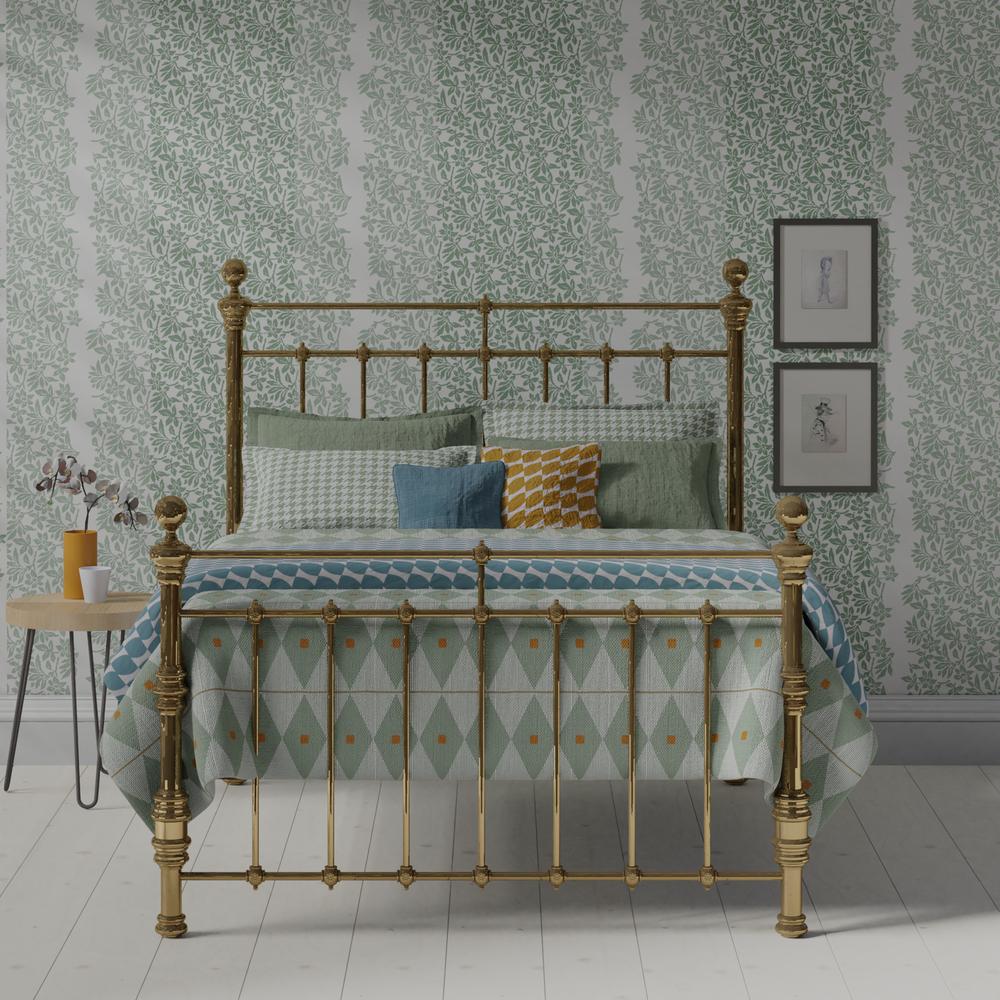 bed: Waterford brass bed frame
Sage green can also be used in a more modern bedroom setting. In the image below, the wall is painted a sage green in a solid colour with some grooves to add a some interest. The neutral black bed with beige upholstered panels fits perfectly into the sage green bedroom.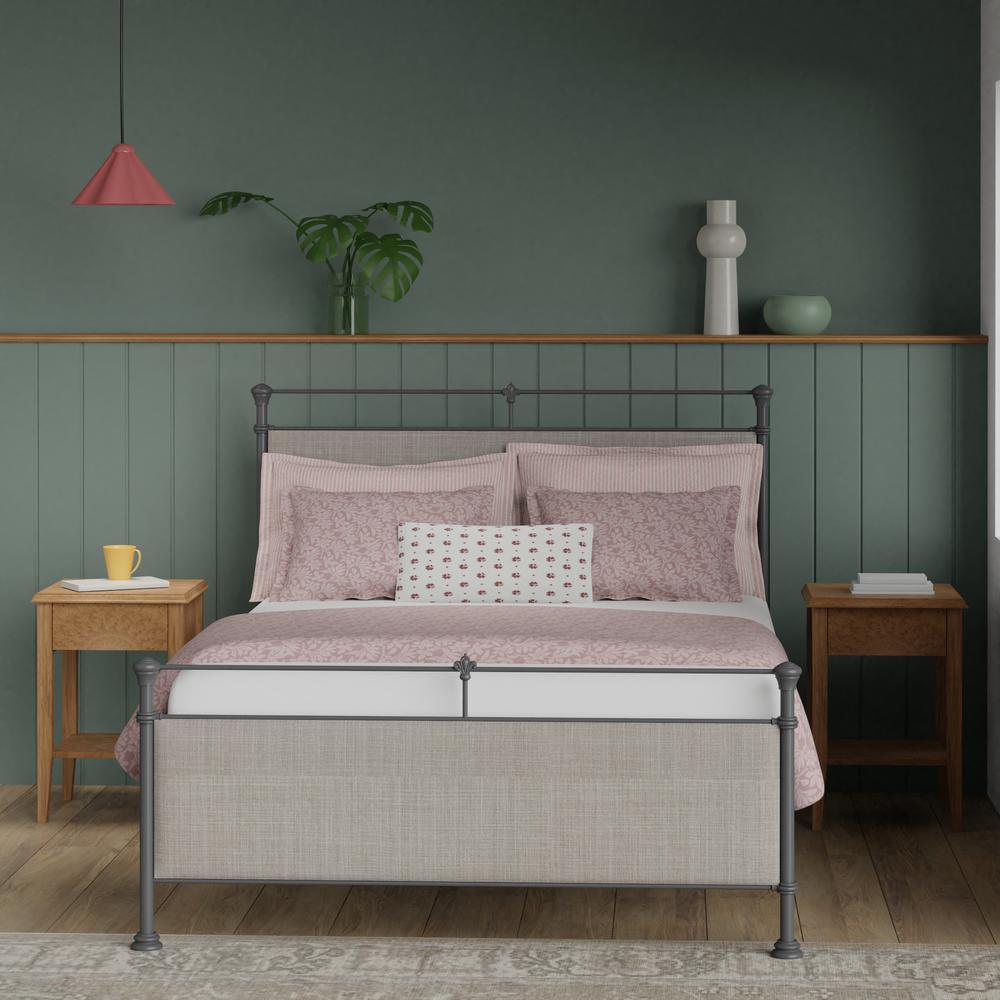 bed: Nancy iron bed
Dark bedrooms can benefit from a lighter sage green colour, which serves as some contrast in the bedroom.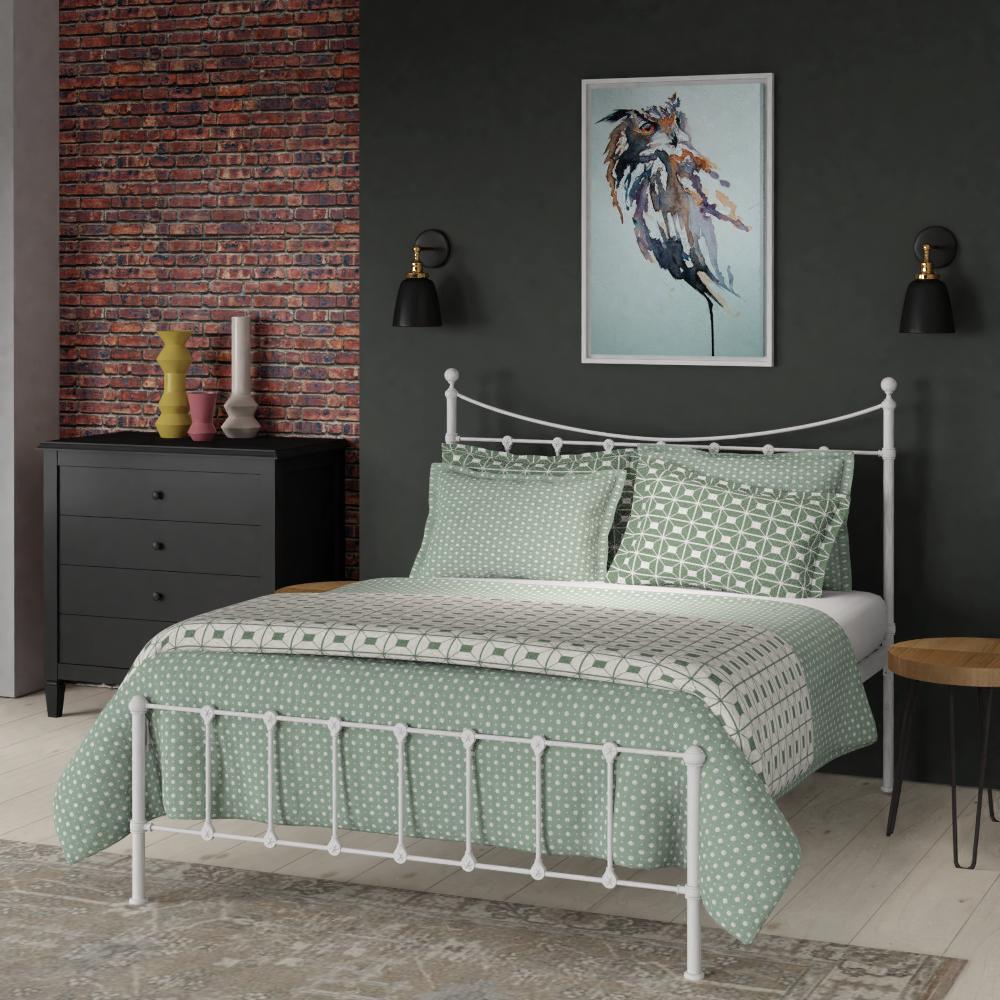 bed: Olivia iron bed
Greens, to people, are important. They remind us of nature. And sage green is a particularly grounded colour of green. It can be used in so many ways and that's why it's becoming so popular. Other greens like mint green, aren't as versatile. They're brighter and more polarising. Sage green is a green for everyone.
More bedroom ideas