The colour green has strong associations with nature and brings to mind the lush greens of grass, trees, and forests. Green is a fresh and tranquil shade that is known for its calming effect, making it an ideal choice for bedroom environments.
Are you looking for a colour to pair with green shades? White complements green perfectly! Whether you choose deep forest greens, vivid limes or pastels, white will instantly add contrast and freshness to your bedroom decor.
Here are some beautiful green and white bedroom ideas to inspire you.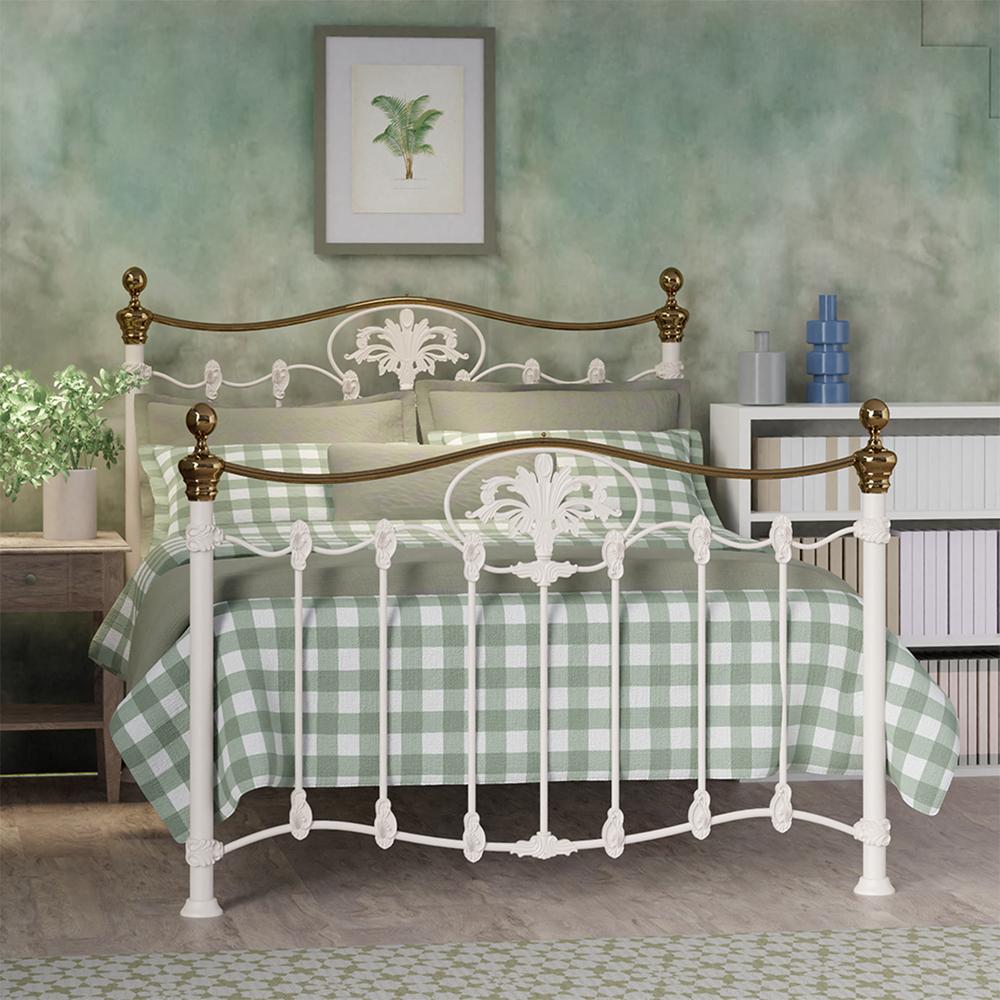 bed: Camolin Iron Bed
Fresh and calming pastels shades
Pastel shades of sand, khaki, mint and deep green are an ideal mix if you want to create a soothing bedroom environment. These soft tones will relax your mind and body and help you unwind at the end of a busy day.
We think a pastel colour palette is a great choice for guest bedrooms as it will promote relaxation and make your guests feel at home. Studies have also shown that green can improve concentration and focus, making it a good choice for a child's bedroom or study space.
You can create contrast and add a pop of colour to your decor by choosing blue or white bedroom accessories. Check out this beautiful bedroom decor below which features soft pastel shades combined with white and vibrant tones.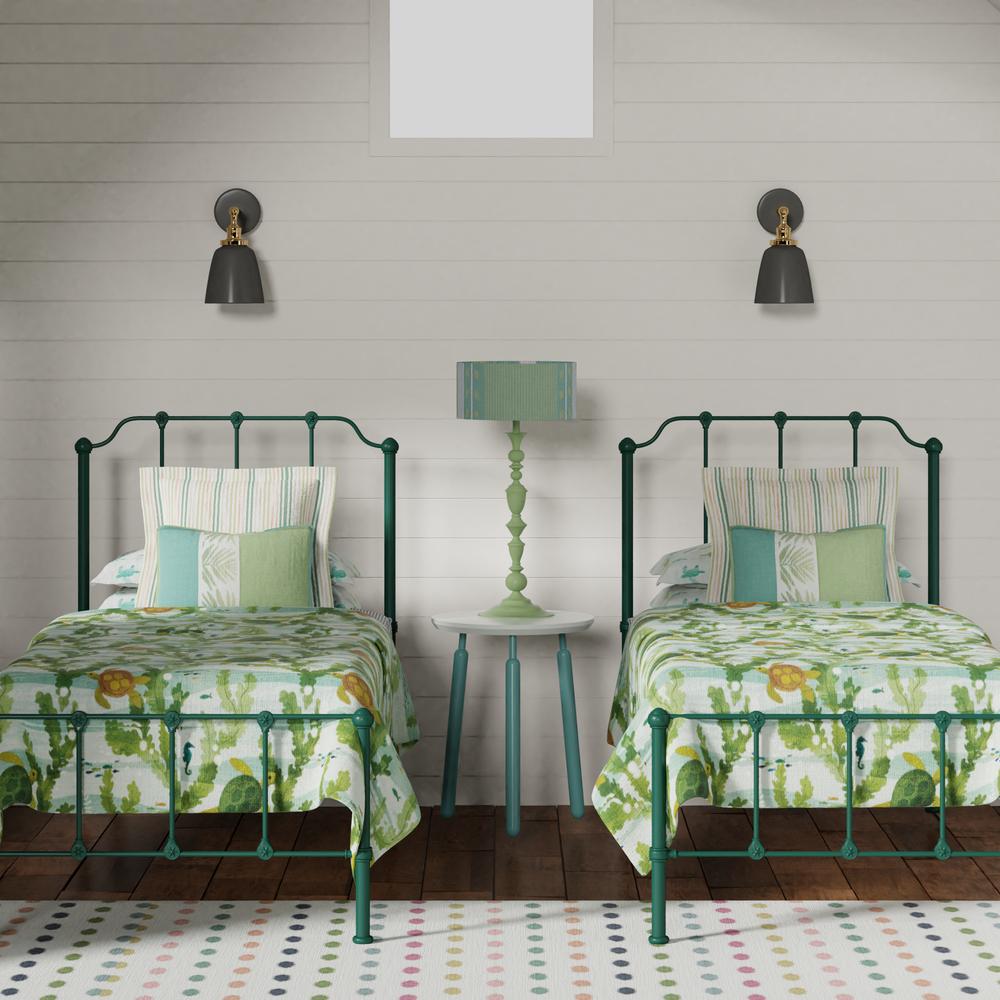 bed: Julia iron bed
Cool shades of green paired with grey
Cool green shades look amazing when paired with crisp grey neutrals and lighter greens. Grey is the perfect neutral when combined with a splash of colour like green, helping to create balance and bring the room to life.
Cool colours pair well with other cool colours. Pair cool green shades such as light olives, pistachio and jade with cool-toned greys like icy silver or dark charcoal. Following this rule will help you make the right paint colour choice and create a visually appealing space.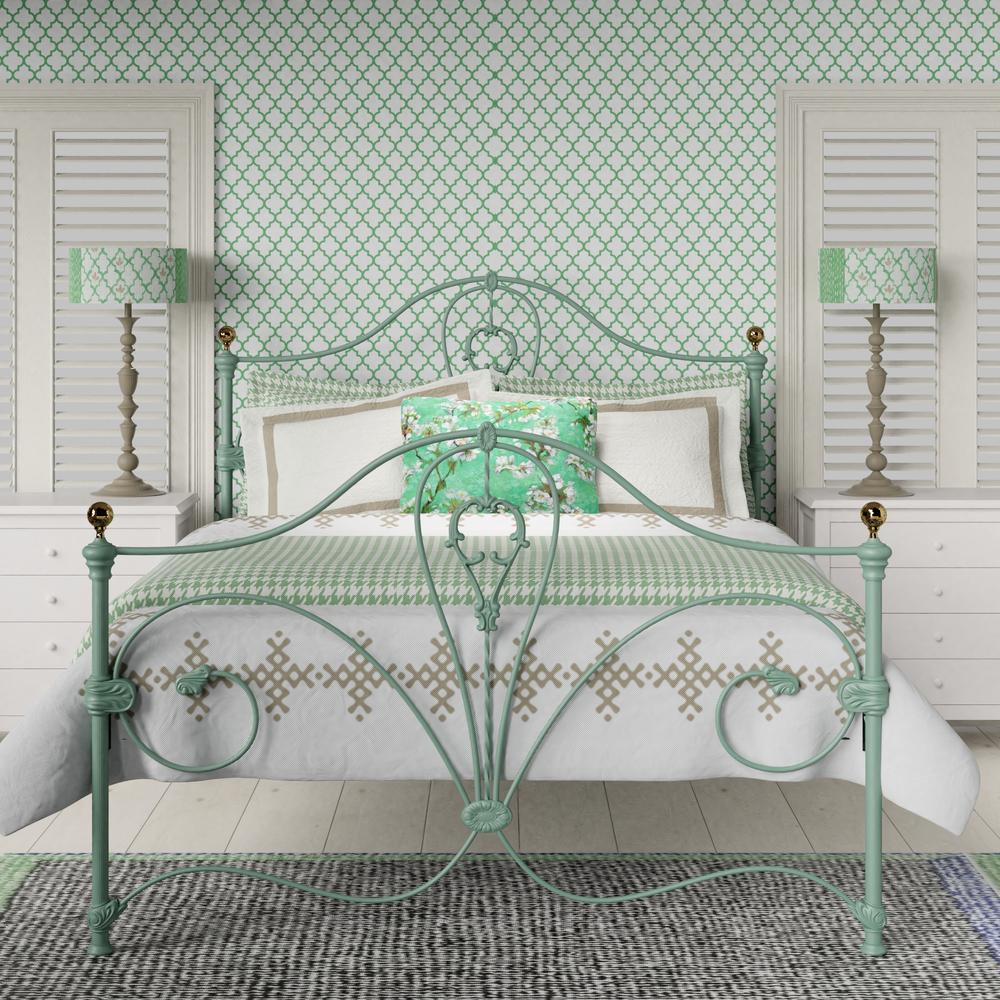 bed: Melrose Iron Bed
Green, red and white colour palette
Red and green are associated with Christmas and the colour combination evokes a special festive mood. However, green and red shades can look great all year round and can be customised to suit a wide variety of interiors including modern, retro, Moroccan, and more.
Pairing green with red is a bold colour choice and it can work very well if you choose shades that go well together. The general rule is that red is best used as an accent colour, as it can be overwhelming if used in large amounts.
In the example below, you can see how cool-toned green walls have been accentuated with splashes of muted red and bedroom accessories. This has created a calming and colourful bedroom environment.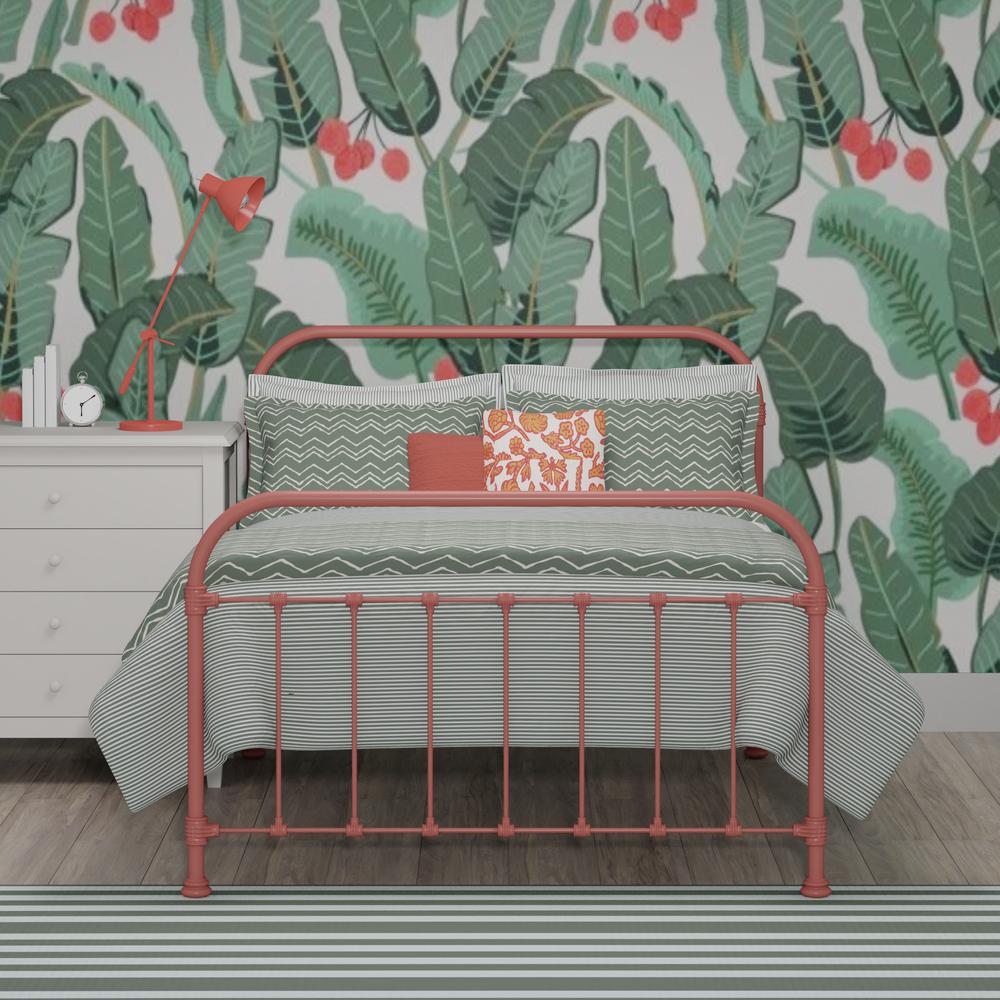 Various shades of green
Pairing various shades of green can create a fresh and energising bedroom space that will make you feel at one with nature. This colour palette is extremely versatile and works well in both classic and modern interiors.
Take a look at the stunning bedroom below, where natural green tones have been contrasted beautifully to create a serene interior. The grey headboard and splashes of white add depth to the space and bring the colour palette together perfectly.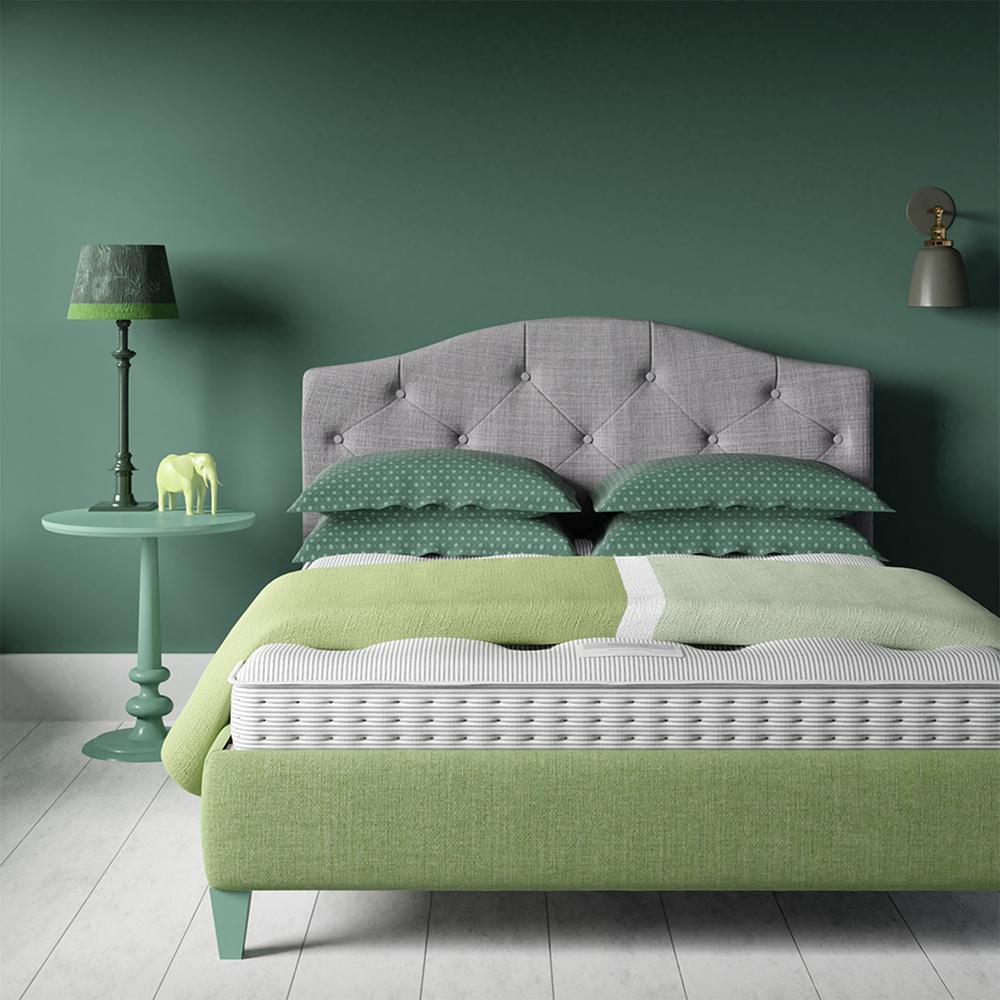 Why we love green and white bedrooms
We think that green is the best colour choice if you want to create a soothing sleeping environment and transform your bedroom into a relaxing oasis. In fact, a recent study by Dulux found that people with green bedrooms sleep better at night.
Green has a calming effect and makes you feel at one with nature. It is also extremely versatile and pairs well with various colours such as white, grey and red.
Check out our range of metal beds, wooden beds, brass beds, upholstered beds and mattresses.
More bedroom ideas