Looking to create a soothing and stylish bedroom? Teal is the perfect colour choice! Its rich and vibrant hues will instantly add elegance and serenity to your sleeping space.
Let's explore some teal bedroom ideas that will inspire you to transform your room into a tranquil oasis. This beautiful hue, a blend of blue and green, offers a range of possibilities to transform your bedroom into a tranquil and inviting retreat.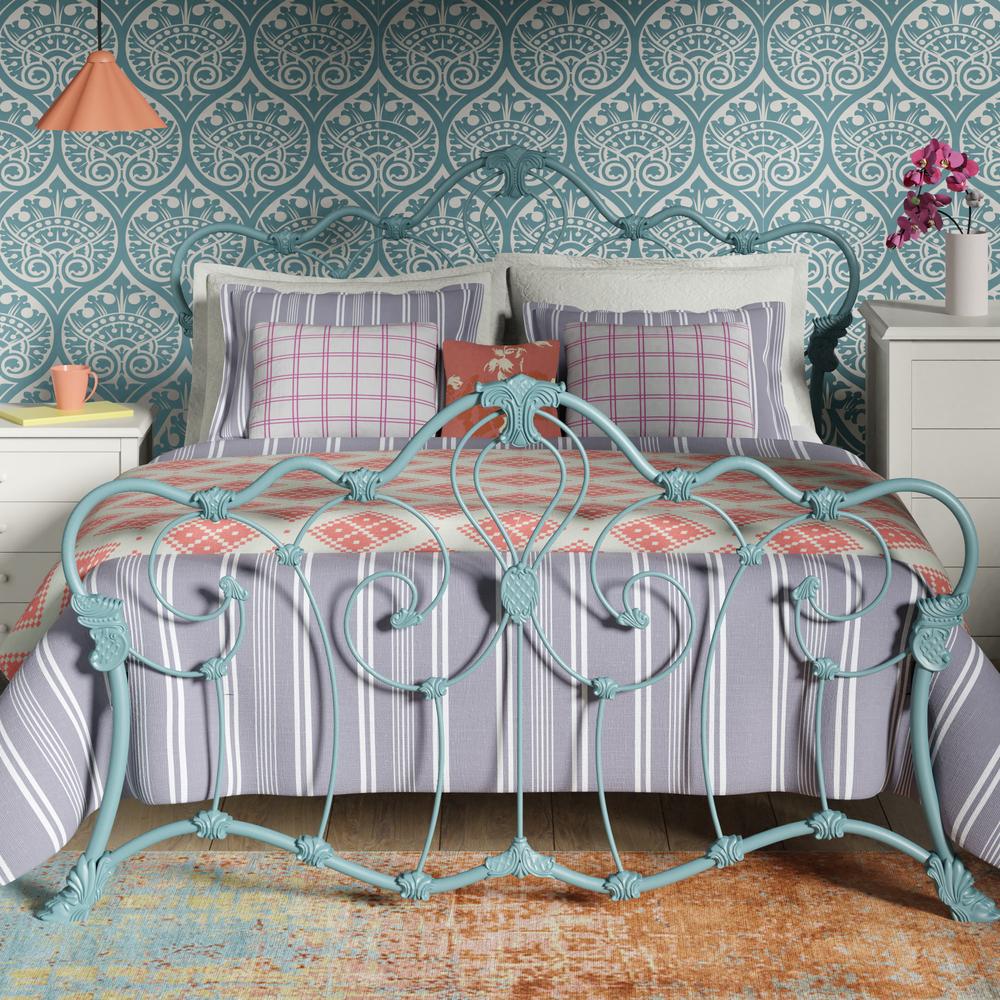 Teal walls
Painting the walls is a super easy way to introduce teal shades into your bedroom. Teal walls will create a stunning backdrop and set the tone for the entire room. A deep teal creates a dramatic and luxurious look whereas a lighter teal shade brings a refreshing and tranquil vibe.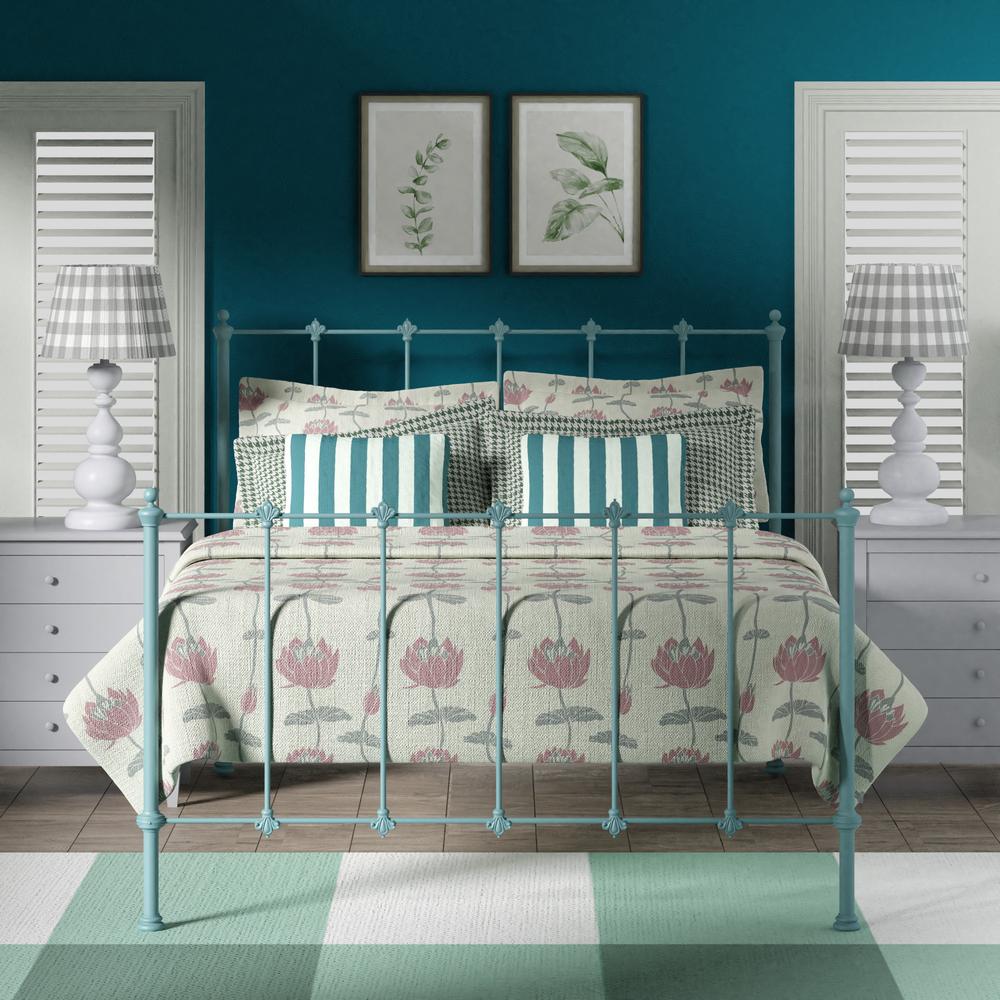 Teal accents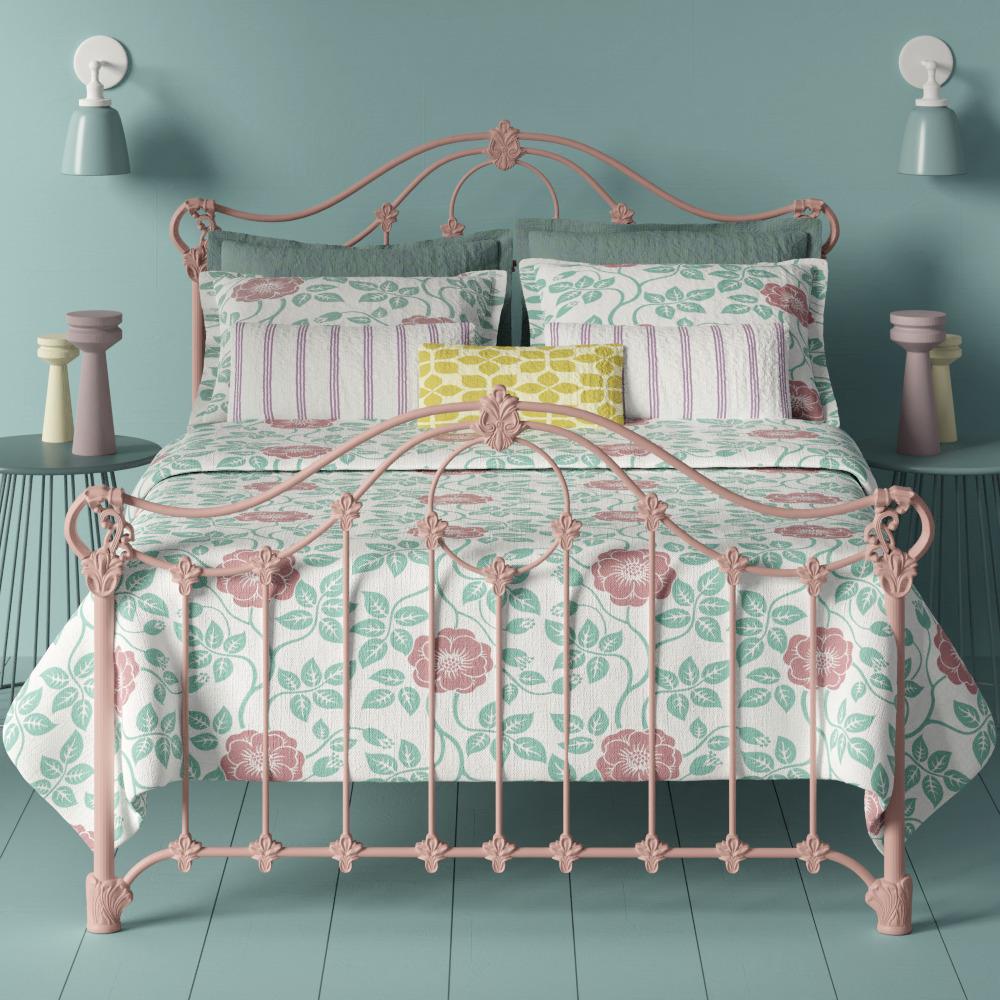 If painting the walls teal feels like too much effort, you can easily add pops of colour with teal accents. One option is to introduce teal through your bedding. Choose a duvet cover, comforter, or decorative pillows in varying shades of teal to add a splash of colour and visual interest.
You can also elevate your bedroom's look with teal curtains or rugs. They add texture and depth while tying the room together with a cohesive colour scheme.
Teal and metallic accents
For a touch of glamour and sophistication, combine teal with metallic accents. This combination adds a sense of luxury and creates a visually stunning effect. For instance, add a stylish and functional element with a metallic teal bedside lamp. Its reflective surface will catch the light beautifully and create a soothing ambience.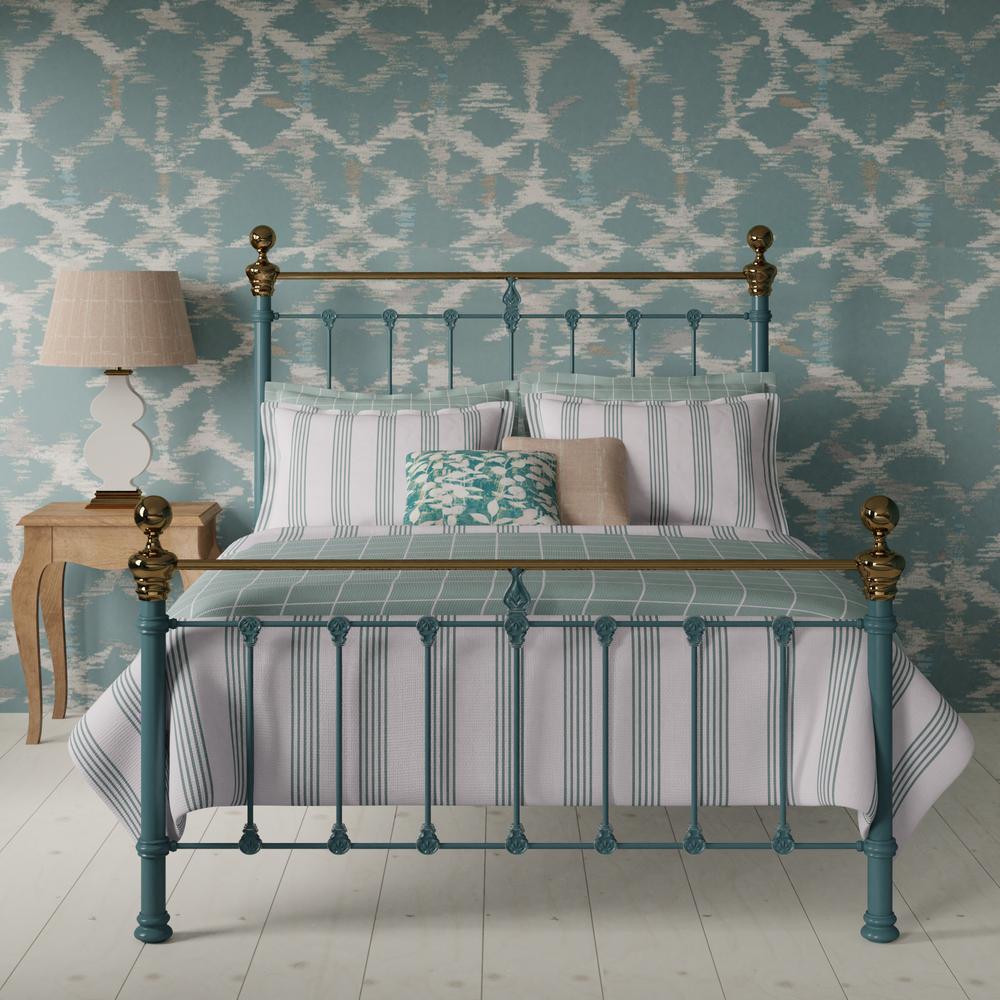 You can also add depth and elegance to your room by hanging a decorative mirror with a teal frame or using teal wallpaper with metallic accents as a feature wall.
Teal and white contrast
Another way to incorporate teal into your bedroom is by contrasting it with white. This combination creates a crisp and fresh look while really allowing teal to stand out and shine.
We recommend using white as the primary colour for your walls and furniture. Then, bring in teal with decorative accessories like cushions, artwork, or vases. This will clean a clean and modern aesthetic.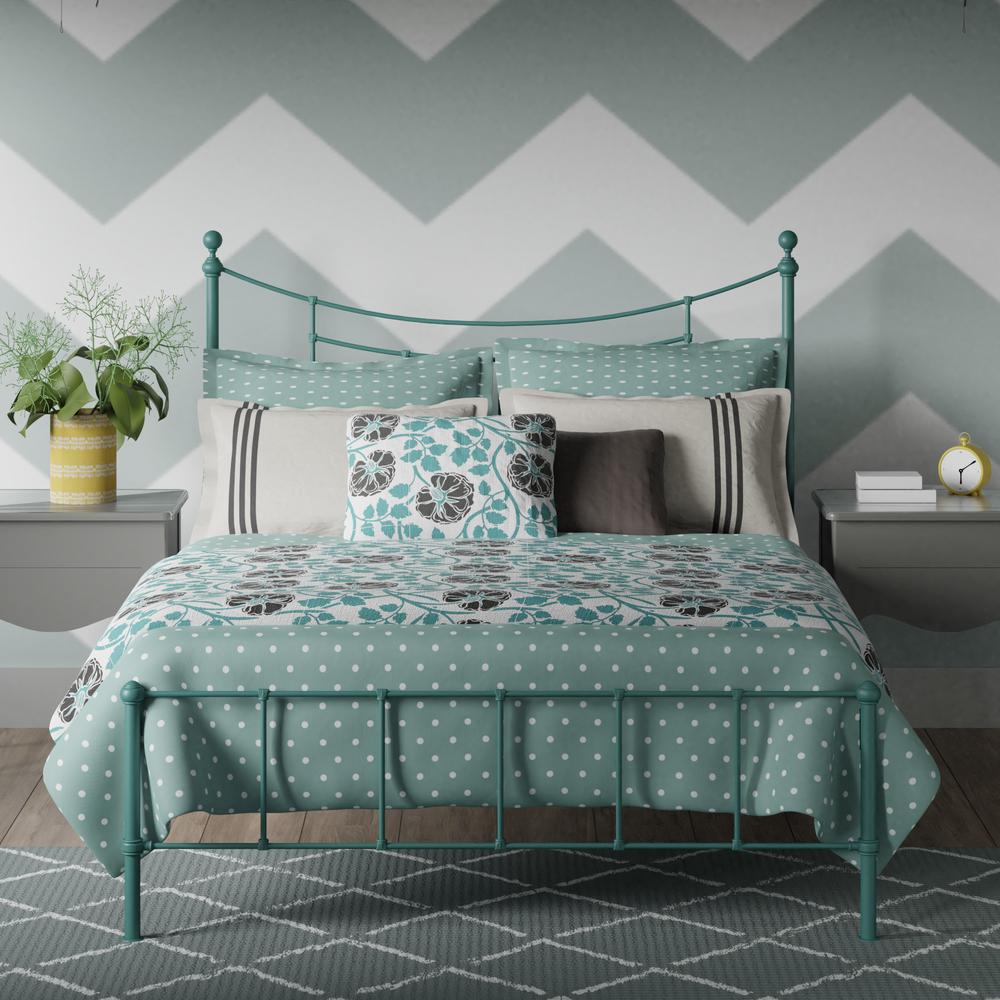 Teal and grey contrast
Teal and grey make a beautiful colour combination that exudes sophistication and tranquility.
Showcase this beautiful colour pairing in your bedroom by painting the walls in a soothing shade of grey and using teal accents in the form of bedding, curtains, or wall art. This creates a balanced and serene atmosphere, where teal pops against the calming backdrop of grey.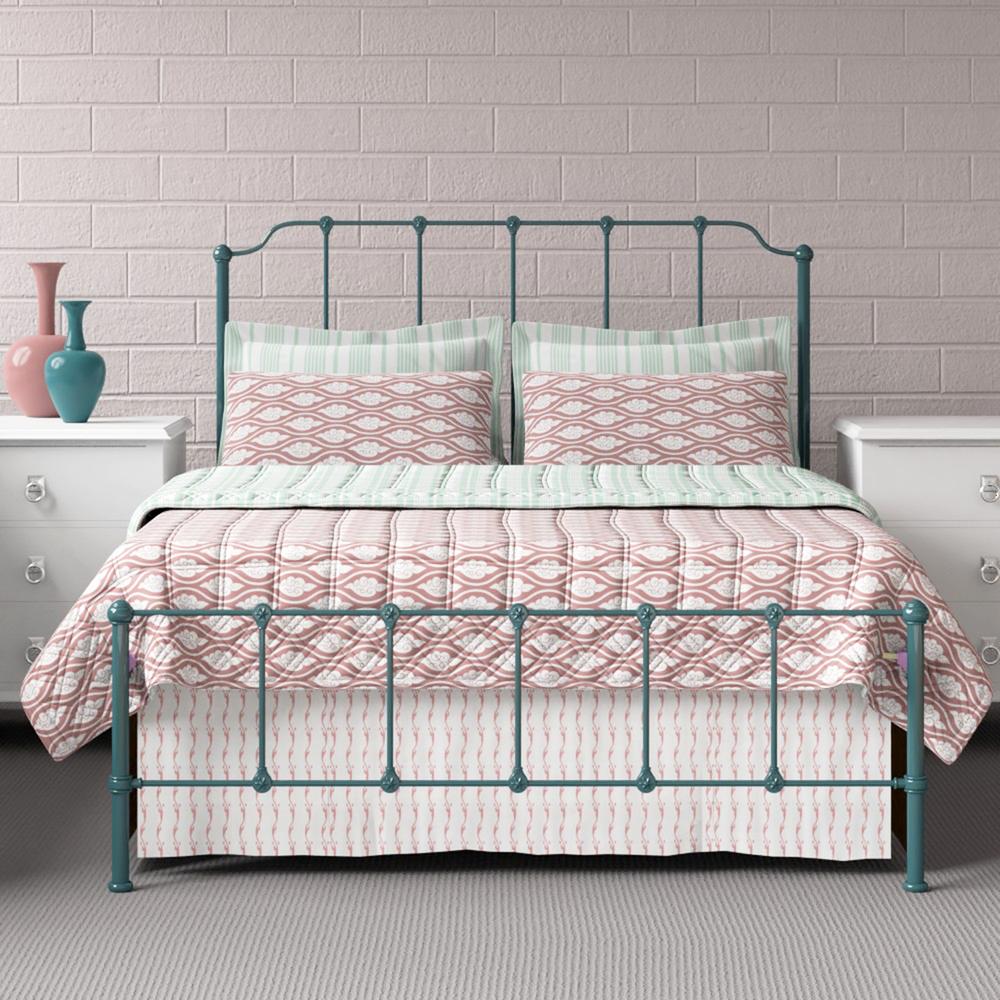 Final thoughts
Teal is truly a versatile colour that can transform your ordinary bedroom into a serene and stylish space. Whether you choose to embrace teal through your walls, incorporate it as accents, or experiment with contrasting colour schemes, the key is to find a balance that reflects your personal style and creates a calming ambience.
So, let your imagination run wild and create a dreamy teal bedroom that you'll love waking up to every day!
Check out our range of metal beds, wooden beds, brass beds, upholstered beds and mattresses that will complement your new royal blue bedroom décor.
Get in touch with our friendly team if you would like advice on designing your perfect sleeping environment. We're always happy to help!
Looking for more bedroom ideas? Find inspiration below: