Pink, the colour of love, is a very popular colour for bedrooms. The various shades of pink can change the feel of a room, from a small girls room to a very romantic room. Grey is a good colour with most colours and works well ground the room and prevent it from getting overwhelmed with colour.
Bright pink brightens a room and adding greys, like grey linens and and a black metal bed, breaks the large block of bright pink to prevent it from overpowering the room.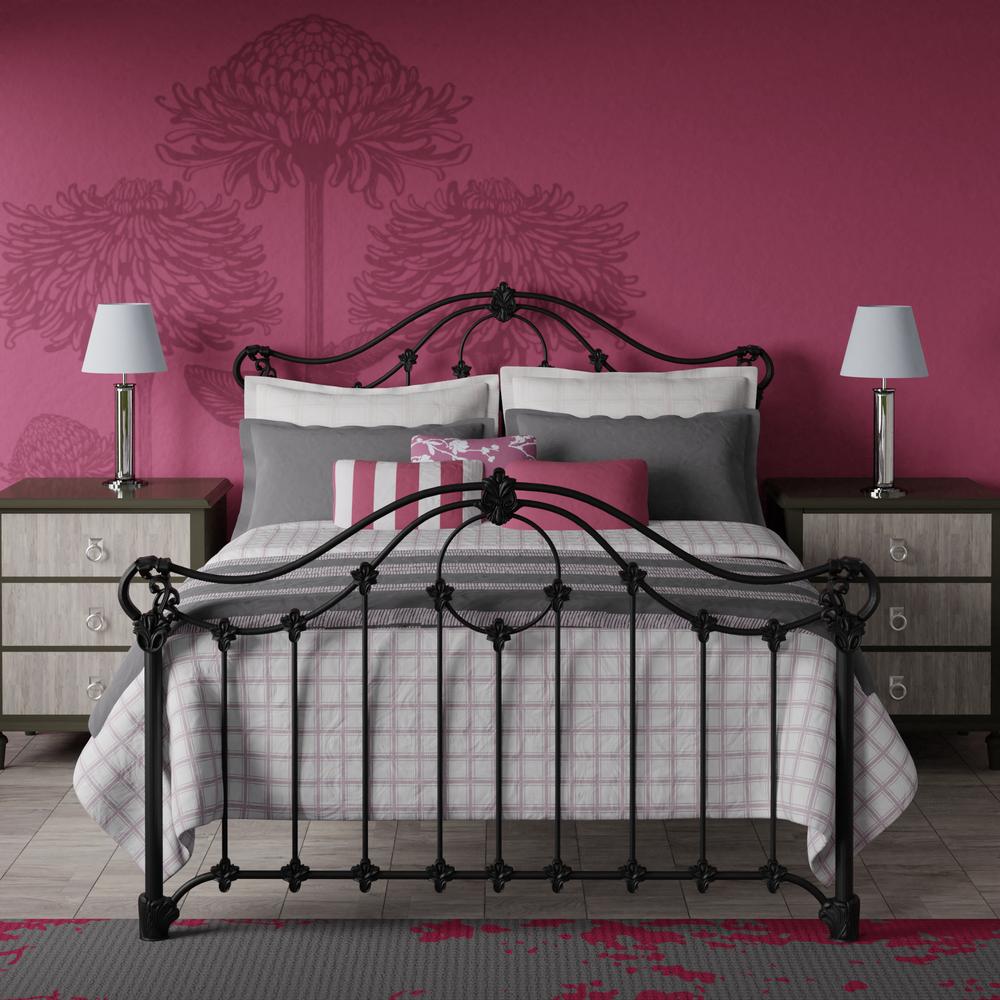 bed: Alva iron bed
More muted pinks, like blush pink, millenial pink or peach are also popular colours. A grey, like in the case of a bright pink, balances the room.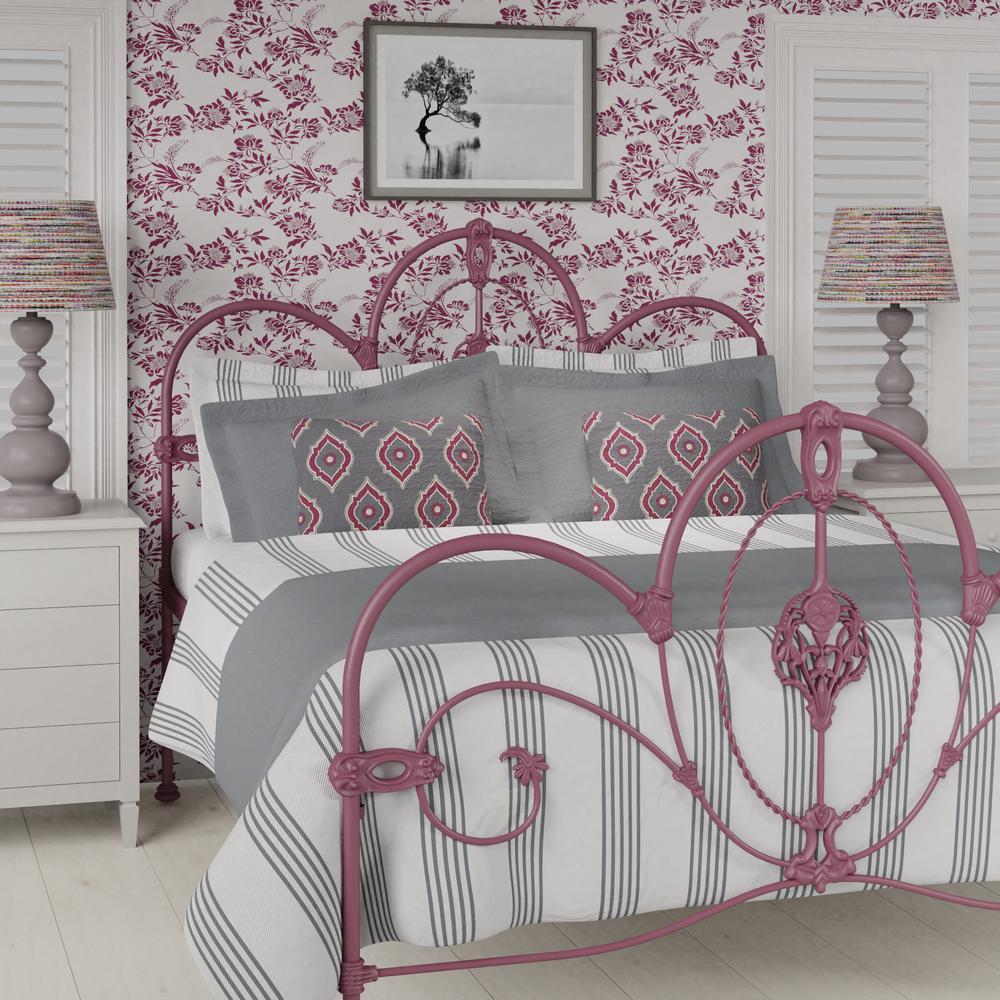 bed: Ballina iron bed
A wall painted a muted pastel pink makes for a soothing room. A brass bed adds a pop of a gold colour and the grey-green linens work to balance the room without letting the pink or the yellow of the brass take over the room. The hints of blue-ish grey in the lamps and the skirting of the room adds just a little bit of contrast.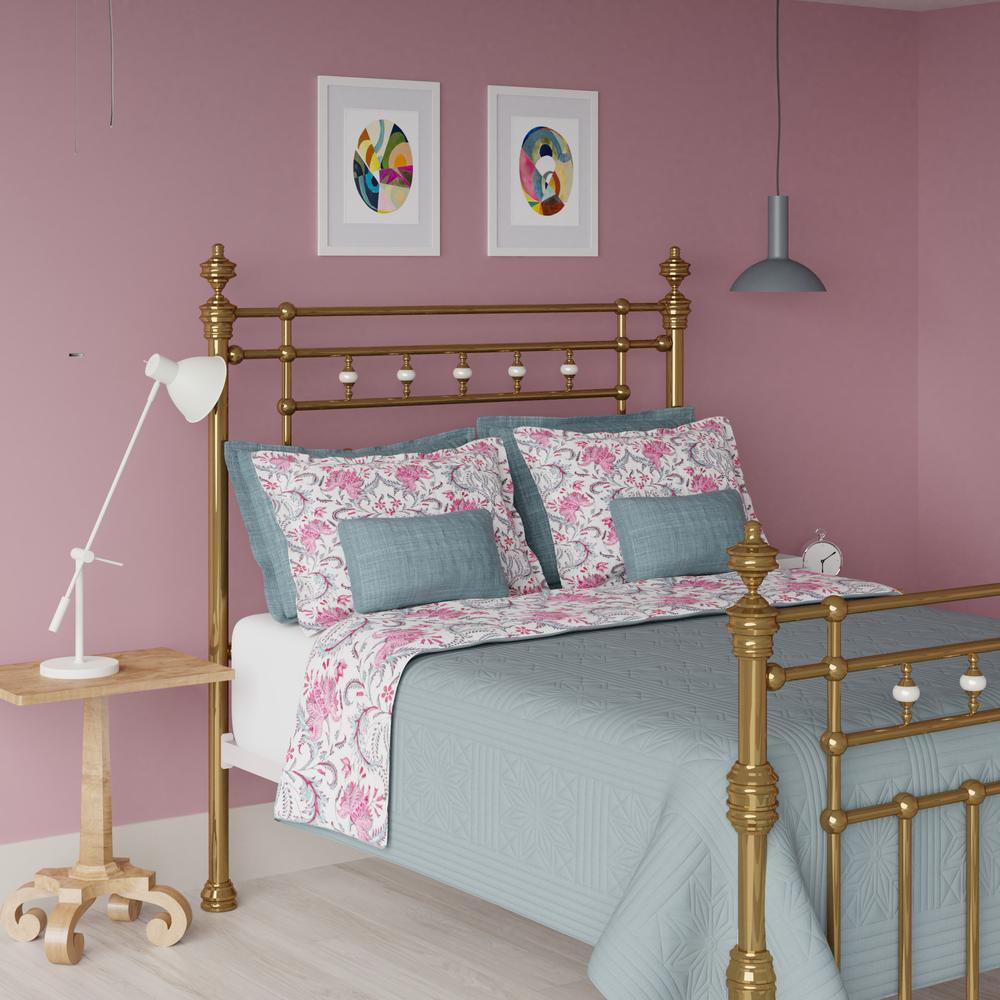 bed: Boyne brass bed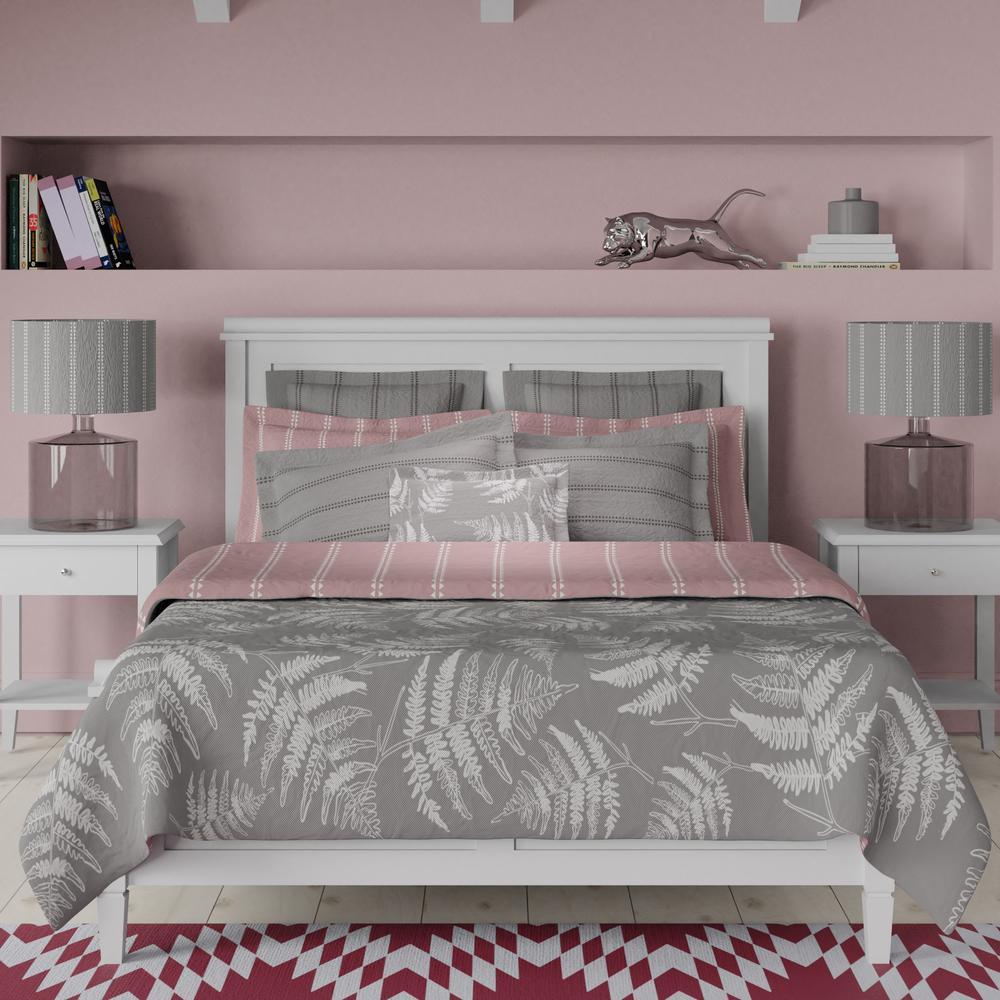 bed: Nocturne painted wood bed
Sometimes, even with using lots of pink, the whole room doesn't become "too much". A bedroom full of pastel pinks with small bits of whites and greys find perfect balance without too much effort.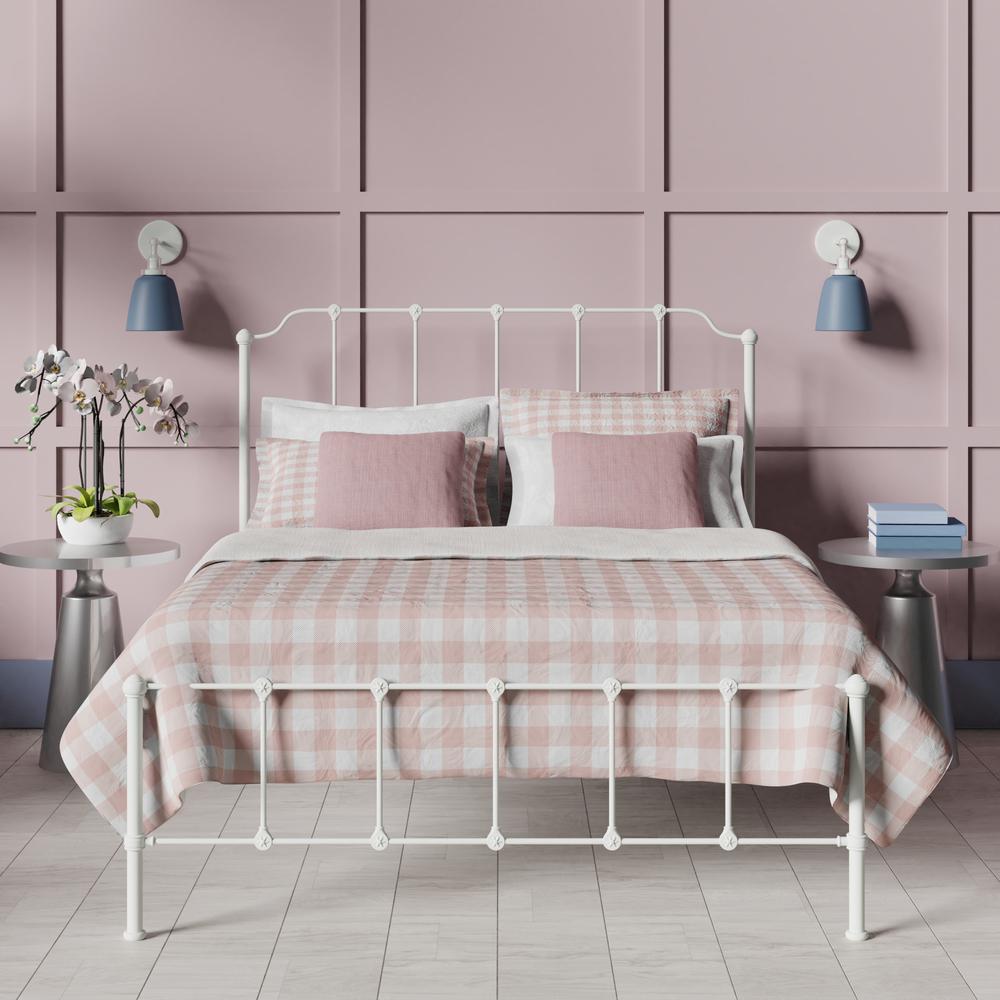 bed: Julia iron bed
Our final room, shows the use of different hues of pink, with a nice and bright pink coloured iron bed frame and lighter shades of pink for the dressing tables. The dark grey of the linens and the lamps (almost green in the case of the lamps) add contrast to the room. The light grey wall bring the whole scene together.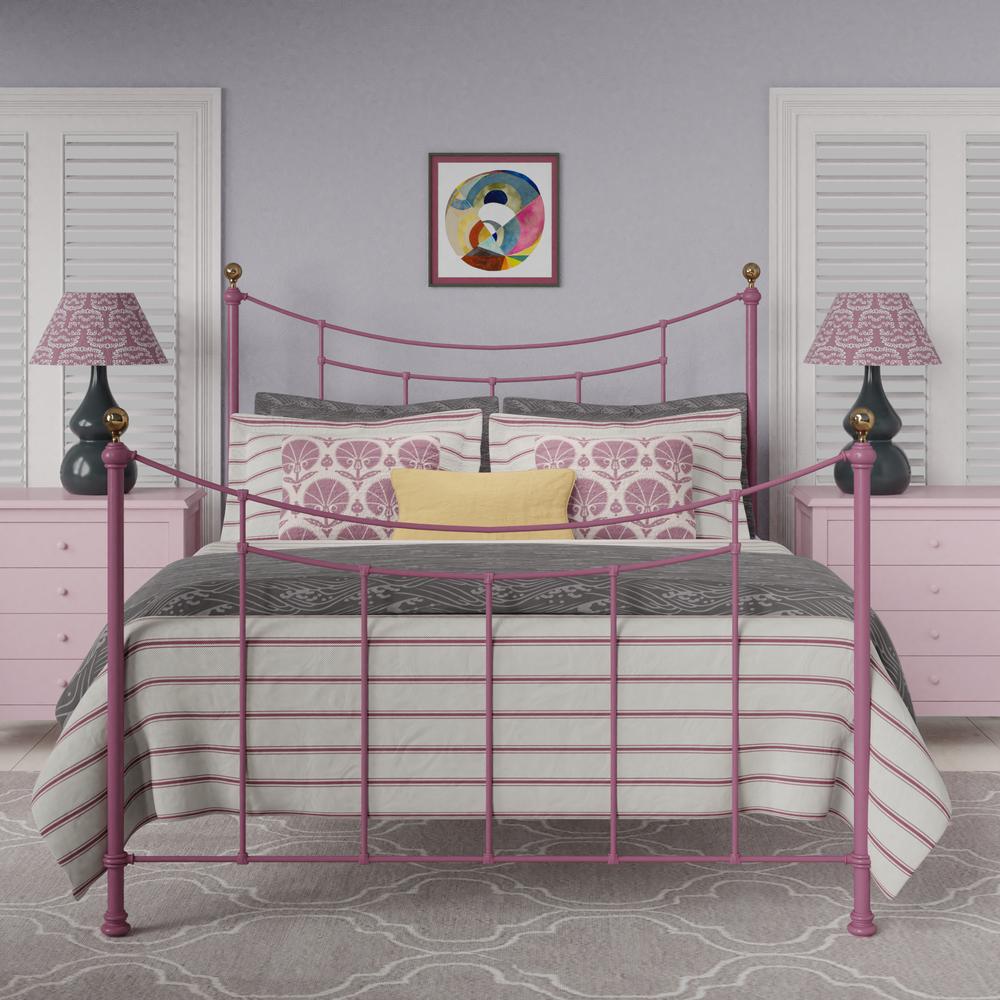 bed: Virginia iron bed
An interesting fact about pink, it's named after a flower of the same name, dianthus plumarius. In many other languages, the word for pink is based on the word Rose. For example, rosa in Latin/Spanish/German or गुलाबी (gulābee) in Hindi.
More bedroom inspiration