Black and white is a classic colour combination - for a good reason! This timeless palette offers endless possibilities and allows you to create a beautiful bedroom design that reflects your personal style.
Bringing black and white into your bedroom can make a bold statement, but you can easily soften the shades with accessories and pops of colour. The strong neutrals create the perfect backdrop for many different textures and decor styles.
Just look how stunning the Reims bed looks against this white and abstract mural. White helps the room feel serene and a splash of yellow injects a sense of energy and fun into the bedroom space.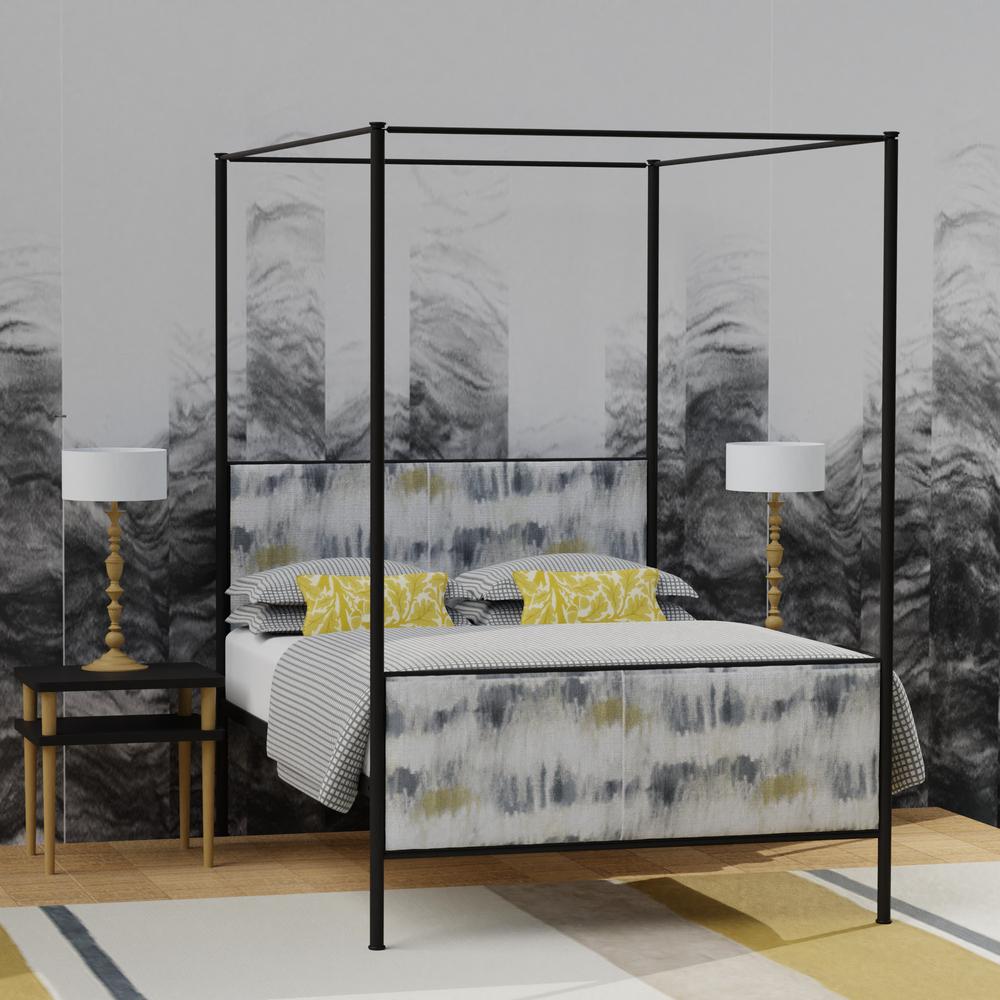 bed: Reims iron four poster bed
Dramatic wall mural offset with black and white
In the example below, the red Hamilton bed looks "grand and whimsical," against a dramatic sunflower mural. The mural is the focal point of the room and muted shades of white and black have been used to create an elegant design that doesn't look "over-the-top."
We love how subtle red accents have been added to create interest and bring the bedroom design together beautifully.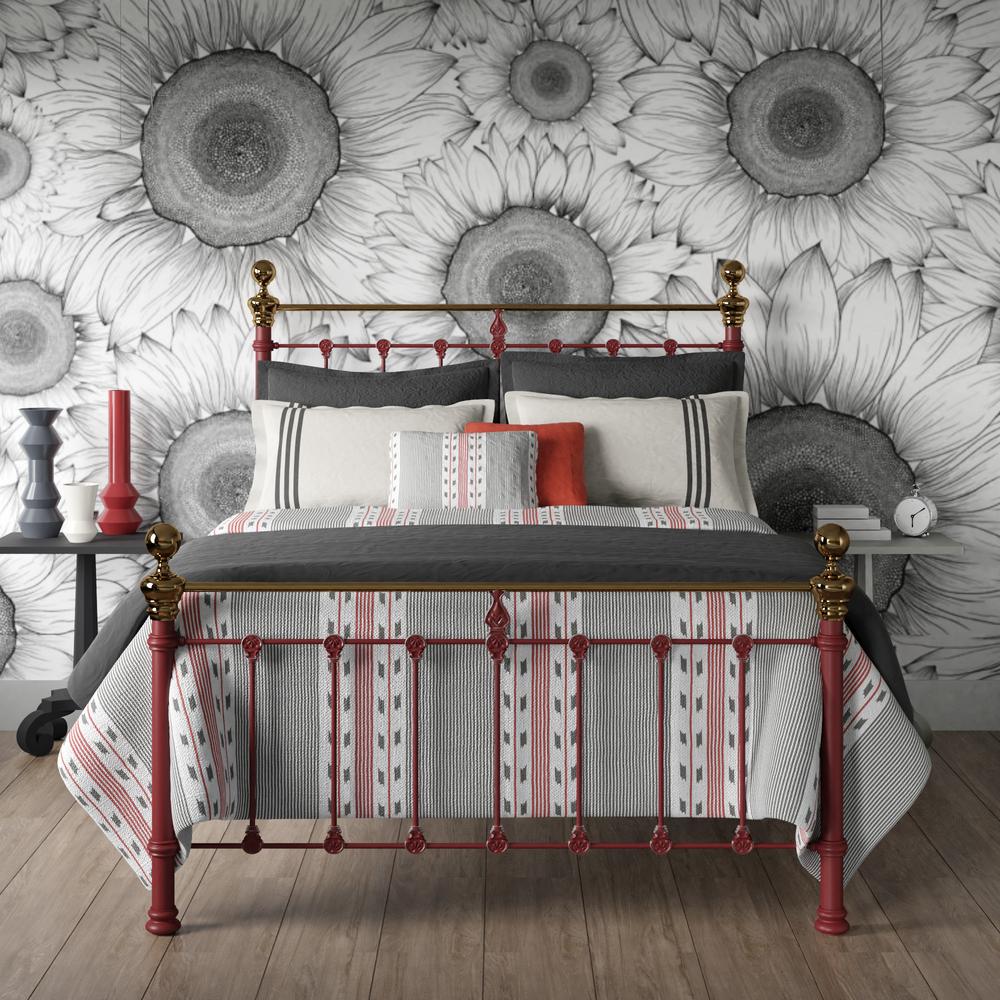 bed: Hamilton Iron Bed
Black and white striped linens
The Timolin offers the perfect combination of style and comfort, making it the ideal choice for guest bedrooms. The black metal frame is modern yet elegant and pairs well with a wide range of bedroom features and designs.
In the picture below, you can see how combining a neutral palette with black and white striped linens creates a serene and inviting sleeping environment. The striped pattern adds interest and creates a fun and contemporary feel. Plants and natural wood have also been added to the design to breathe life into the bedroom space.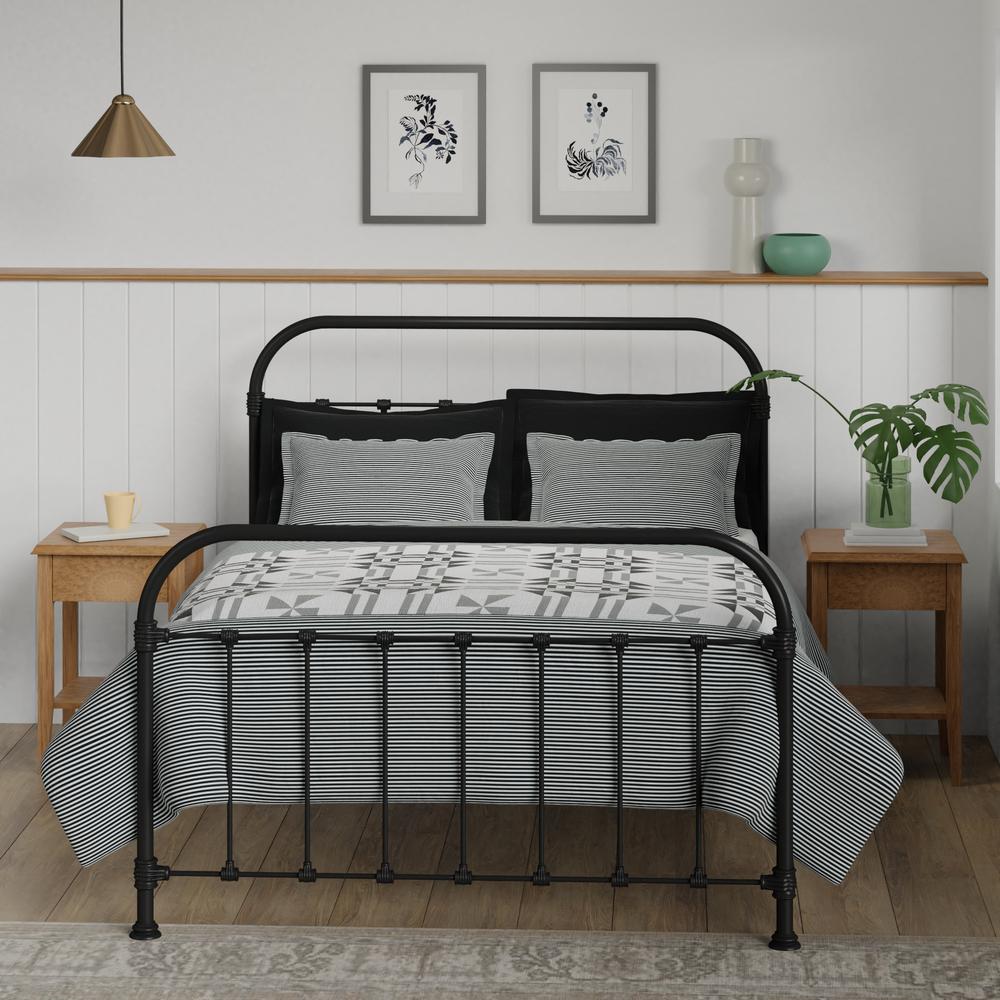 bed: Timolin Iron Bed
Black and white against a wooden accent
Black and white bedrooms can appear cold and clinical, but there are lots of ways to make them more inviting. Just look at the example below, where a wooden wall accent has been added to bring warmth into the space and create a more welcoming black and white bedroom.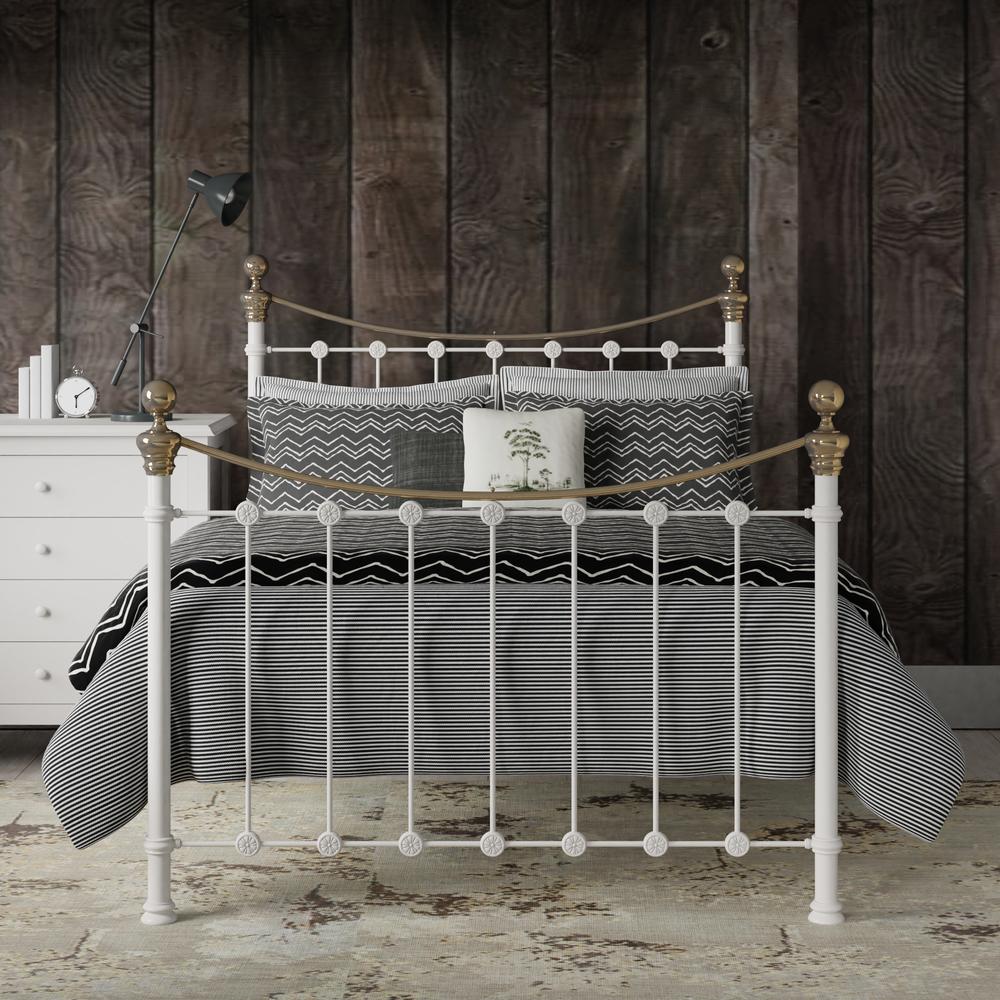 bed: Selkirk Iron Bed
Black bed on a simple white background
A black bed frame will make a statement and look beautiful when placed against a simple white wall. This timeless combination looks classy and elegant, and you can easily add patterns and a pop of colour using wall art, scatter cushions, and other bedroom accessories.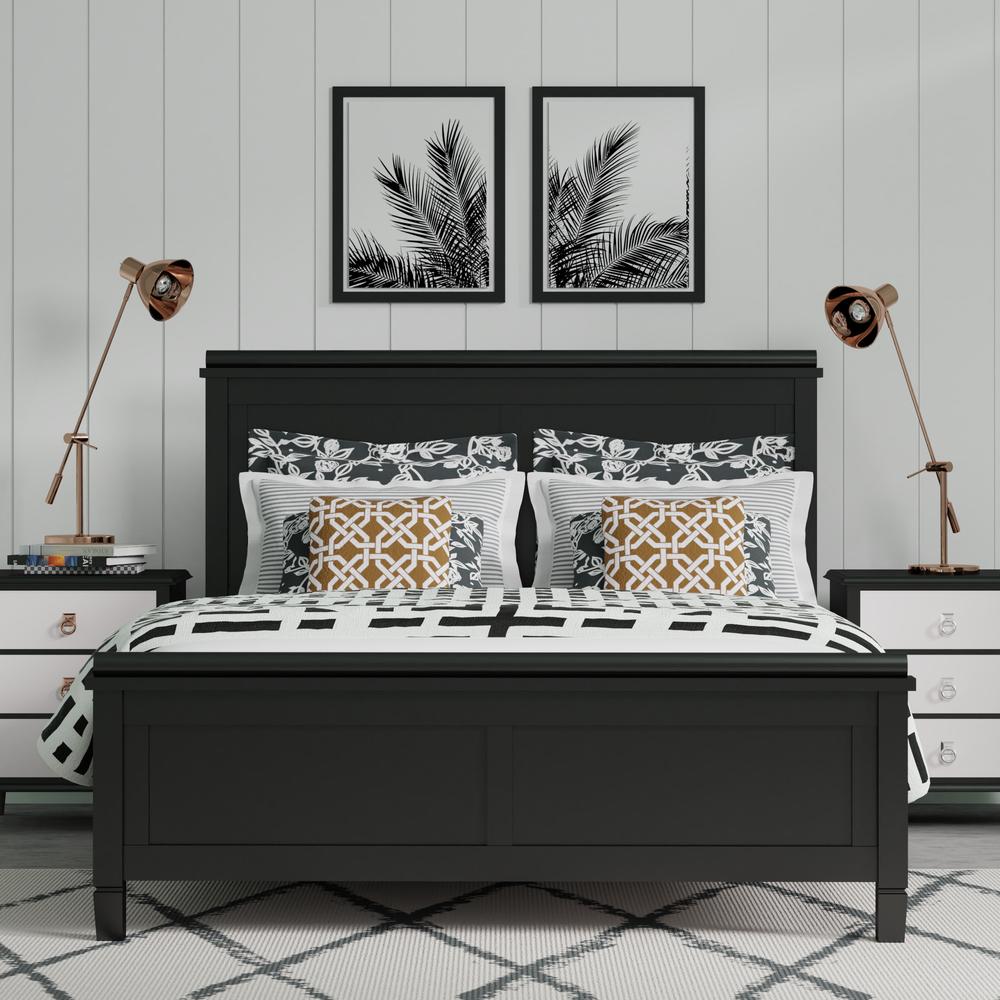 bed: Nocturne painted wood bed frame
Why we love black and white bedrooms
Black and white are one of the most iconic colour pairings in interior design history. This striking colour combination is extremely versatile and allows you to create a wide range of styles - from bold and striking to basic and neutral designs.
Check out our range of metal beds, wooden beds, brass beds, upholstered beds and mattresses.
More bedroom ideas