Red is a fiery colour that is associated with energy, excitement and passion. When used in the bedroom, it can create a bold statement and add warmth and depth to the space.
Many people avoid using red in the bedroom as they think the colour will be too intense, but you can create a beautiful, soothing space using a red colour palette. Earthy red tones are perfect if you want the warmth of red without it being too bold or overpowering.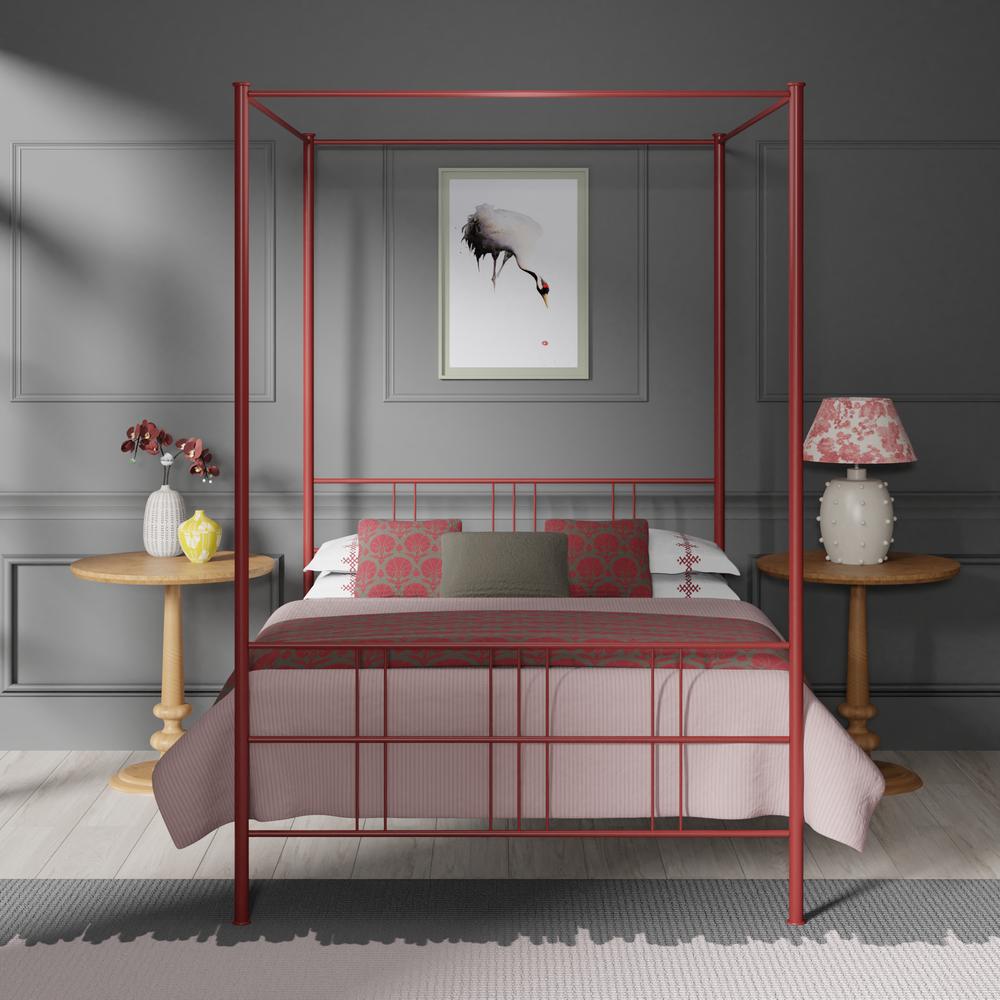 bed: Toulon Iron Bed
In this post be'll show you red bedroom design ideas for inspiration.
Brick & Rust Red Bedrooms
Exposed brick walls have always been popular in interior design. They are the perfect low-maintenance solution for creating a stylish, yet understated feature wall look. Paired with grey, metal accents and sleek structures, this industrial style will inject some edge into an otherwise simple bedroom look.
Creating an exposed brick feature wall will add subtle red tones to your bedroom without overpowering the space. Choose rust red coloured bricks to add rustic warmth and texture to your bedroom without the need for paint.
You can decorate the exposed brick wall and add some depth using artwork and photo frames. Get creative and inject your personality into the space!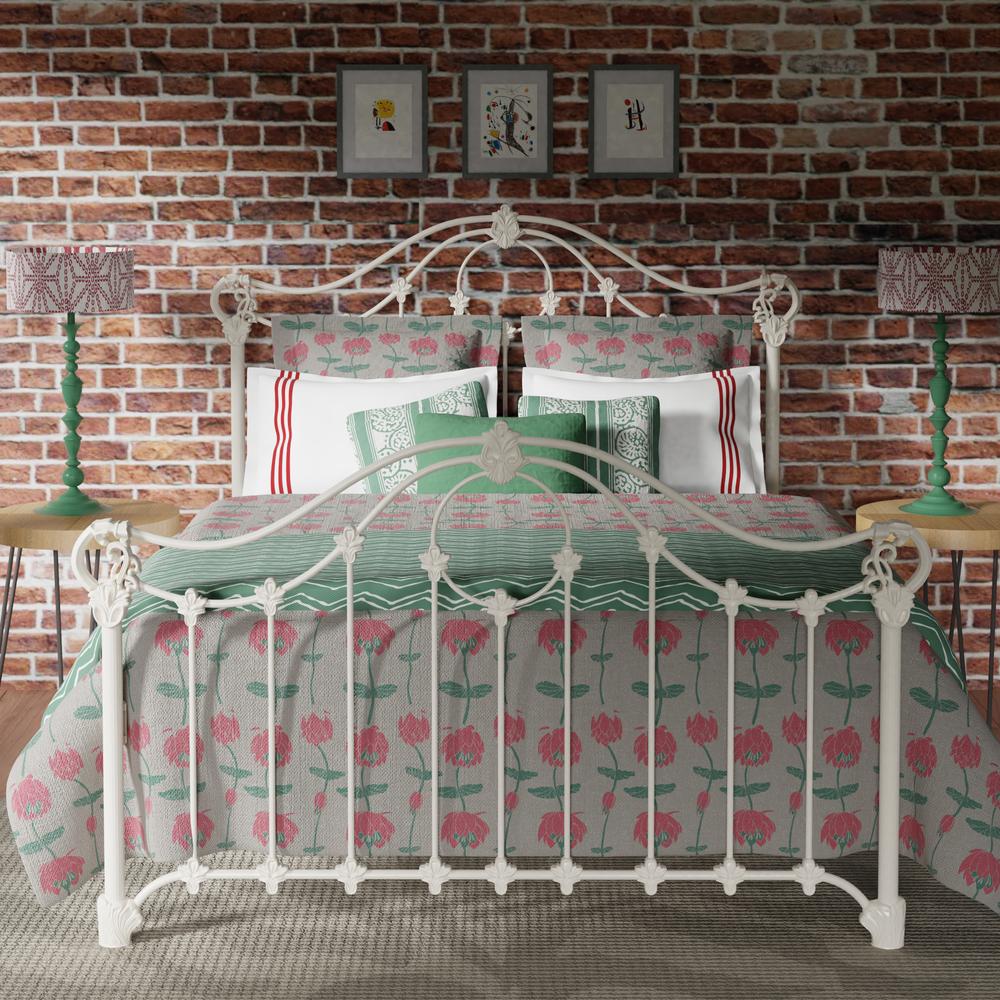 bed: Alva Iron Bed
Terracotta Red Bedrooms
Nothing says earthy like terracotta red. It is a beautiful, muted shade of red that reminds us of nature in its most basic format. This shade is soothing on the eyes and it also has an exotic appeal, reminding us of Mediterranean style villas and hot desert sands.
A terracotta red decor scheme will add warmth and soul to your bedroom. It is perfect for exotic and bohemian styles. Candles and traditional lamp structures can be added to create a relaxing environment where you can unwind at the end of a busy day.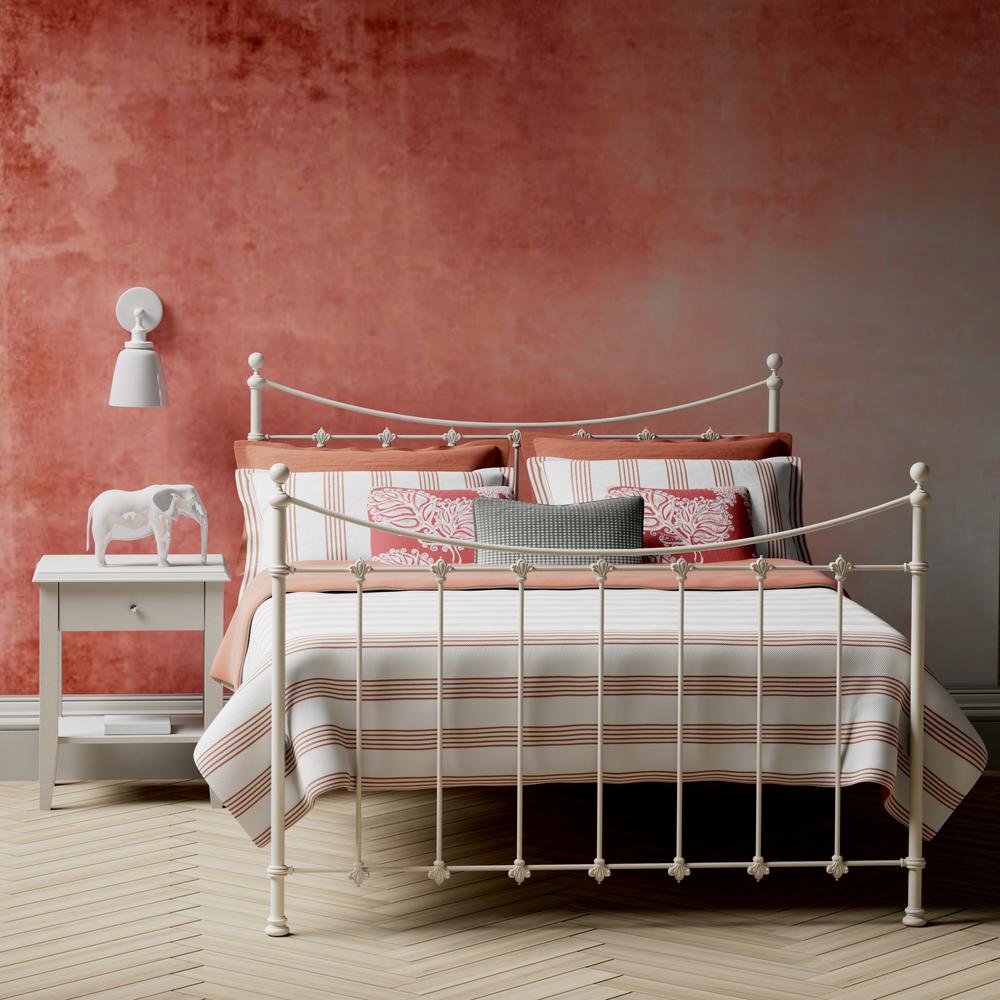 bed: Chatsworth Iron Bed
If you're a plant lover, this colour brings a beautiful natural element into your bedroom. Green plants contrast beautifully with a terracotta colour scheme. If you don't want to paint, then bring terracotta into your bedroom using colourful accessories like rugs, bed linen, curtains, cushions, etc. Terracotta shades range from deep baked clay to reddish brown and corals.
Did we mention how gorgeous the combination of terracotta red and white is? Just look at the beautiful example above! Terracotta and white decor will create a fresh yet soothing atmosphere that is sure to leave you feeling refreshed in the morning while also calming you at night.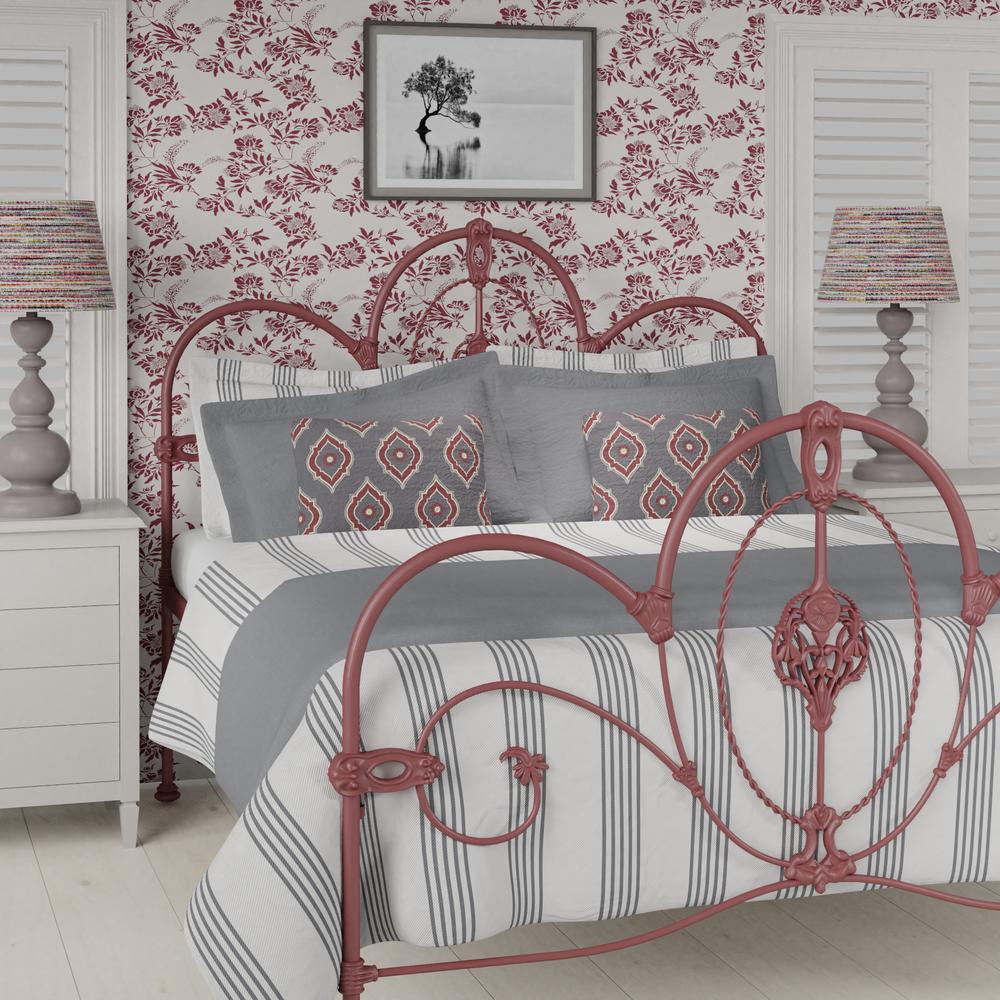 bed: Ballina Iron Bed
Burgundy Bedrooms
Burgundy can warm up any bedroom and inject a sense of elegance and luxe into the space. Velvet beddings, furniture pieces, artwork, and curtains are great ways to incorporate burgundy into your bedroom without reaching for a paintbrush. A burgundy feature wall paired with a brass bed will introduce a touch of luxury and glamour to your bedroom. We love this example…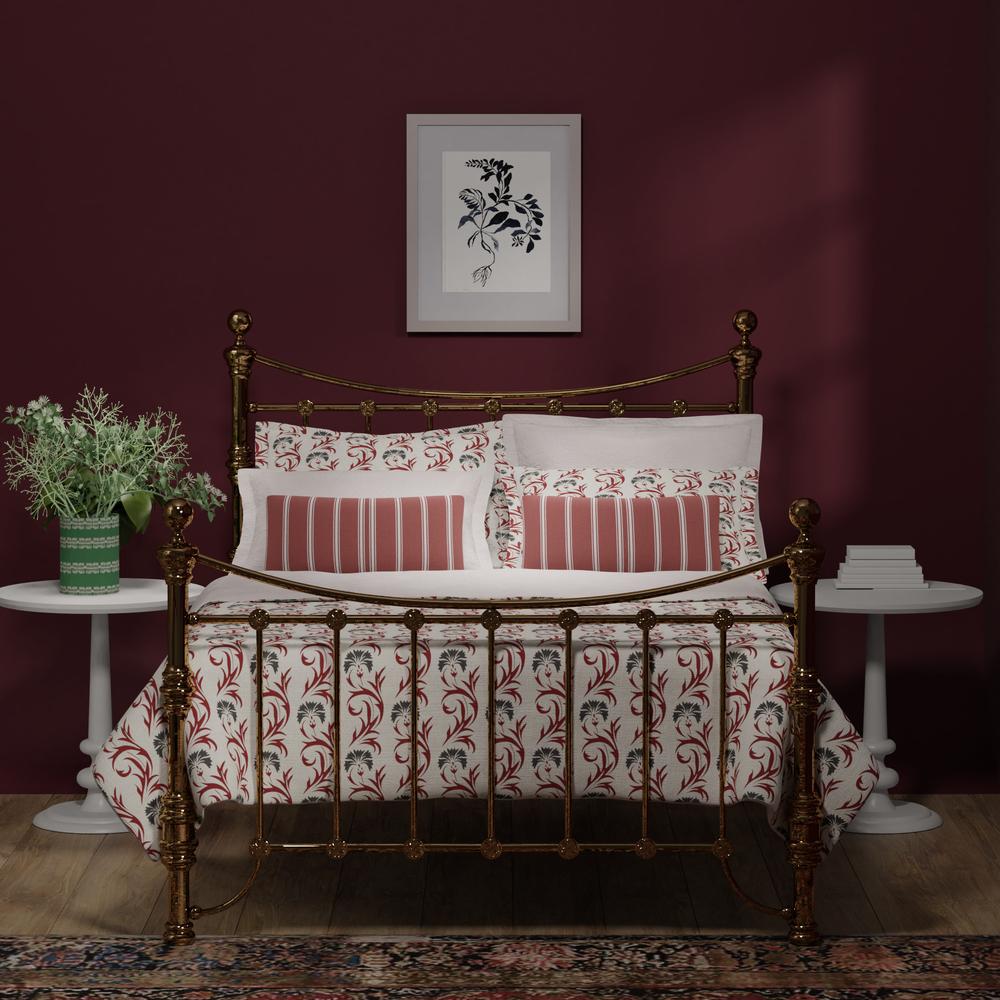 Why we love red bedrooms
The colour red is often associated with anger, passion and excitement. Many people feel that red will be too intense and avoid using it in the bedroom, instead opting for neutral shades.
However, the energetic nature of red can work beautifully in bedrooms and there are lots of ways to incorporate subtle red tones without it being overpowering. We love the versatility of red and how it can inject fun, style and personality into any environment.
Check out our range of metal beds, wooden beds, brass beds, upholstered beds and mattresses.
More bedroom ideas