With tones from subtle blush to bold fuchsia, pink is a surprisingly versatile colour choice for a bedroom – and it's definitely not a shade that should be confined to little girls' rooms. Pink shades create a romantic and relaxing decor and there is a pink-hued bedroom design to suit everyone!
Are you looking for a colour to pair with pink shades? Blue complements pink beautifully and will stop the design from looking too girly or feminine. Whether you choose denim blue, deep navy or pastels, blue will instantly add contrast and freshness to your bedroom decor.
Check out this selection of pink and blue bedroom ideas if you're looking for inspiration: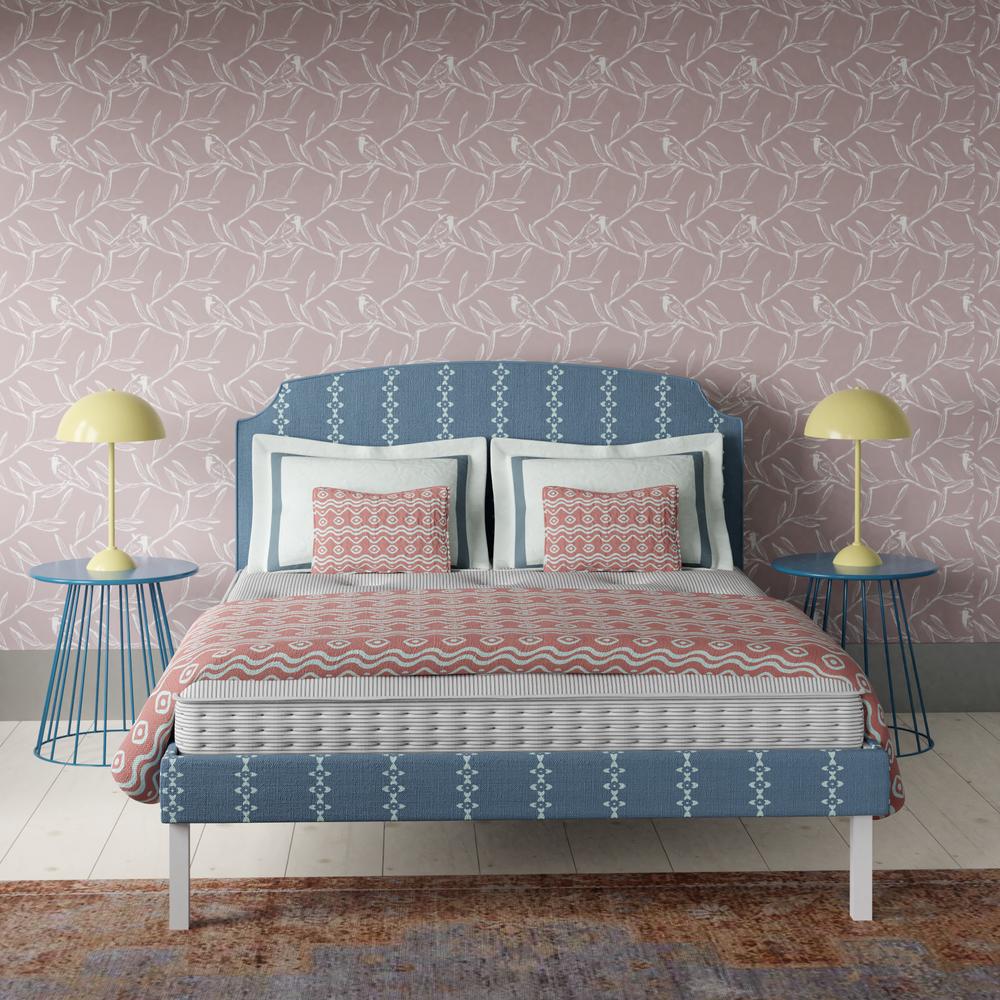 bed: Kobe upholstered bed
Pastel shades contrasted with denim blue
Muted tones of pink like salmon are perfect for creating a relaxing bedroom and the shades work particularly well in modern interiors. You can add deeper hues of coral pink and terracotta, along with a splash of contrasting denim blue to create a crisp clean look.
The example above shows that a feminine pink shade doesn't have to look girly or childlike and can be used in a grown up pink bedroom. We love the soft, tranquil feel this shade provides and how well it pairs with the bold white accents and pastel blue shown throughout the room. Pairing light pink with pale shades of blue will create a calming atmosphere in your bedroom.
Bright florals on a dark background
You don't have to add a large block of colour to introduce pink into your bedroom. Adding splashes of the hue against a dark background is a sophisticated way to bring pink shades into your bedroom.
Just look how beautifully this giant pink wall mural contrasts with the dark background and pale blue accessories in the example above. You can also use floral wallpaper and other features to add interest and dimension to your bedroom interiors.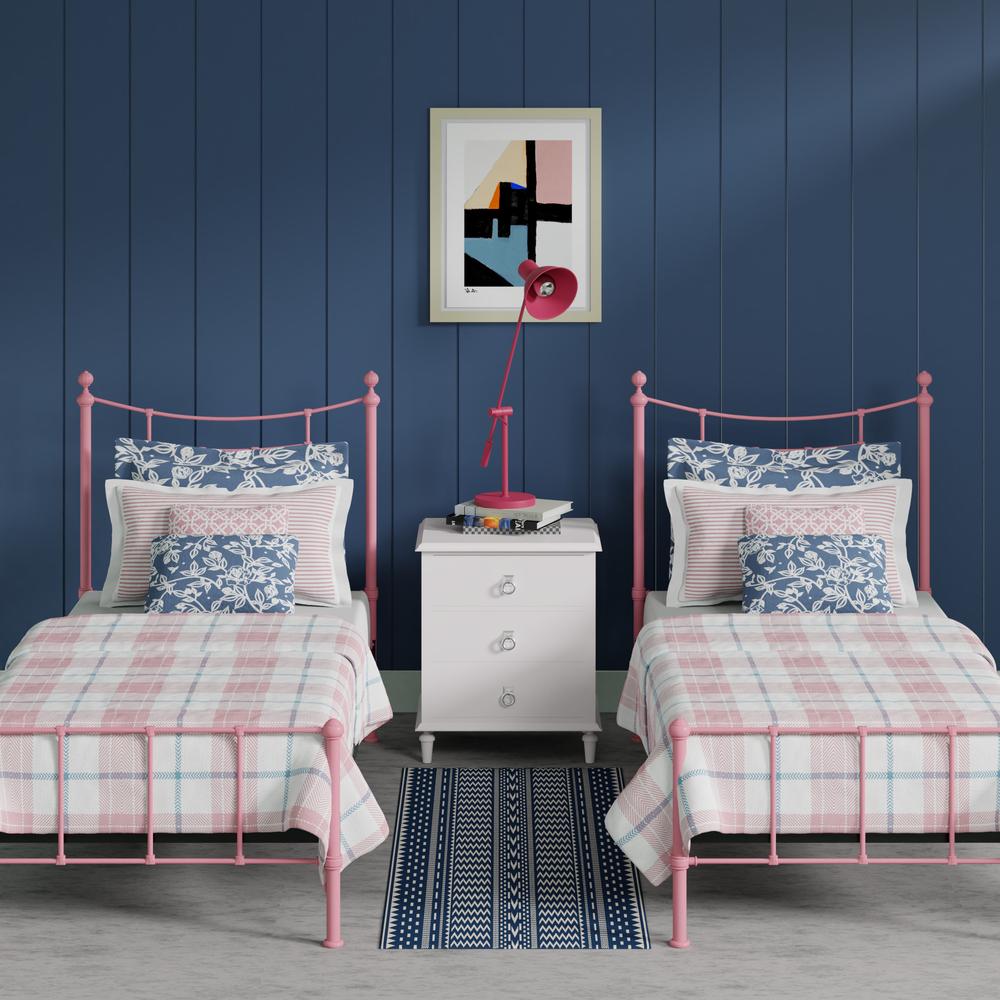 bed: Isabelle Iron Bed
Navy walls paired with soft pastels
You can choose to paint your walls dark blue and add soft pink tones using your furniture and bedding. We just love how well the navy blue contrasts with the pastel pink and patterns in the bedroom design above.
A subtle shade of pink is a great way to add a pop of colour to your bedroom without using an overly bold colour palette. It also allows you to customise your decor based on the look you are hoping to achieve.
You can choose how much of each colour you want to include in your design: more pink and less blue, or more blue and less pink, or more neutrals with small touches of blue and pink.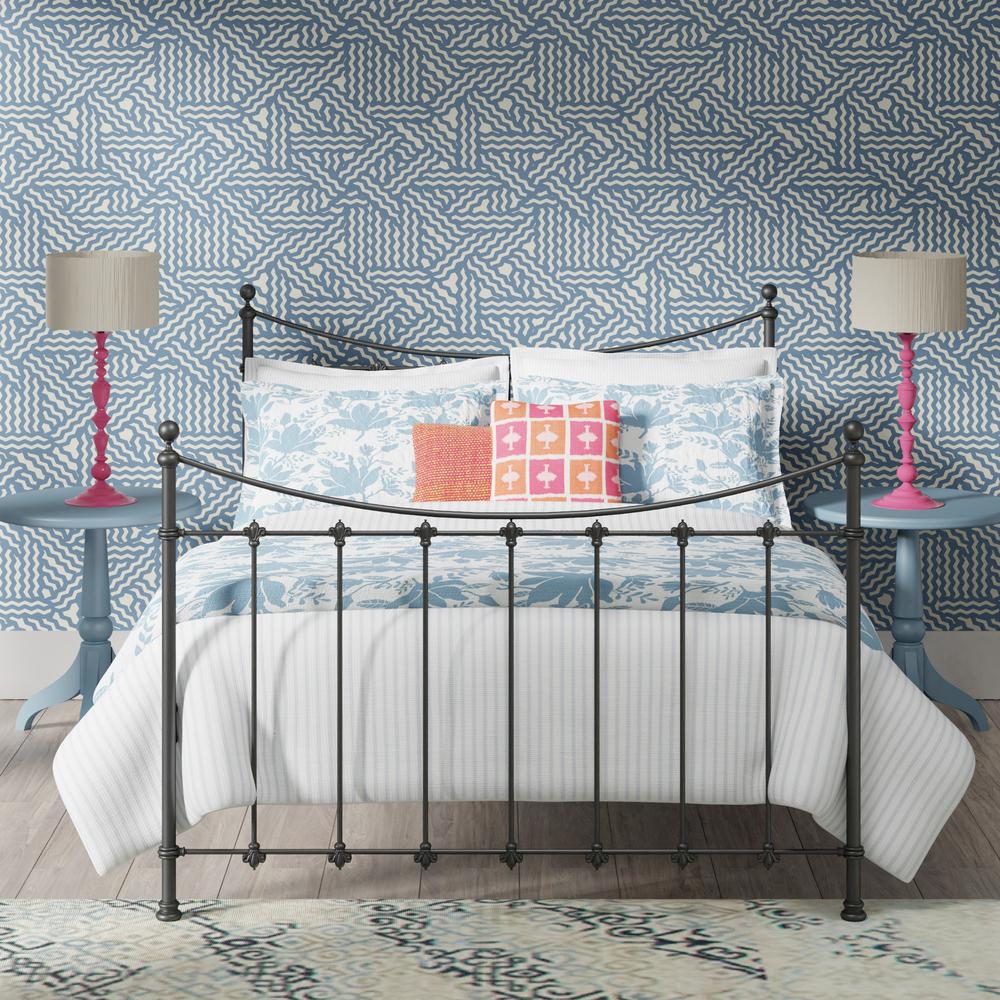 bed: Chatsworth Iron Bed
Pink and blue patterned bedrooms
When combining pink and blue in your bedroom, the easiest way to make the two colours blend together seamlessly is to use patterns that feature both shades.
In the examples above and below, you can see how a blue plaid comforter has finished off this bedroom design beautifully. Patterns that feature blue, pink and other shades work well to bring the room together and create a cohesive look.
We love how the textured wallpaper adds depth to the space and how well the pops of bright pink contrast with the blue shades and other cool neutrals.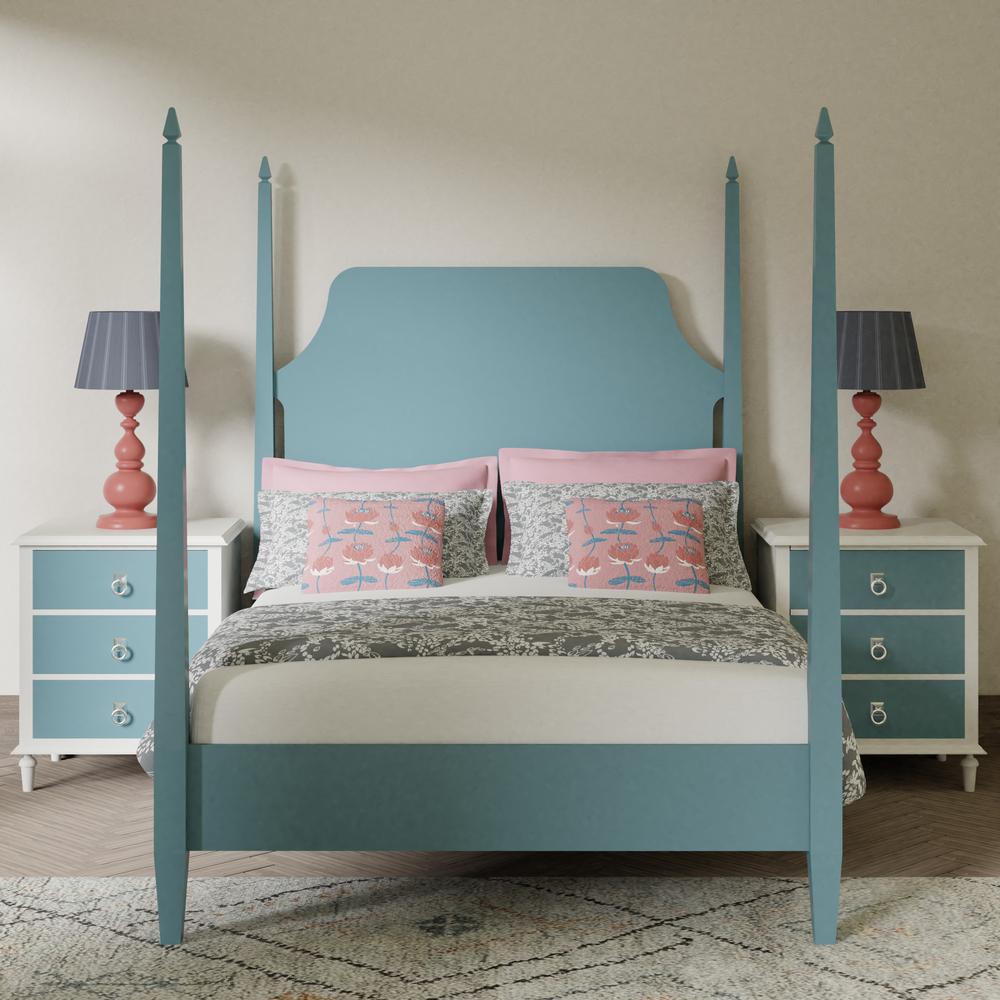 bed: Turner painted wood bed frame
Why we love pink & blue bedrooms
Once reserved for little girls' rooms and nurseries, pink is making a big comeback and it's a great colour if you're looking for a new bedroom shade. Pink comes in a wide variety of shades – from deep mauve to barely-there pink. It is extremely versatile and pairs well with various colours, especially blue shades and white.
We hope these blue and pink bedroom ideas inspire you to create your own pink and blue bedroom.
Check out our range of metal beds, wooden beds, brass beds, upholstered beds and mattresses.
More bedroom ideas