---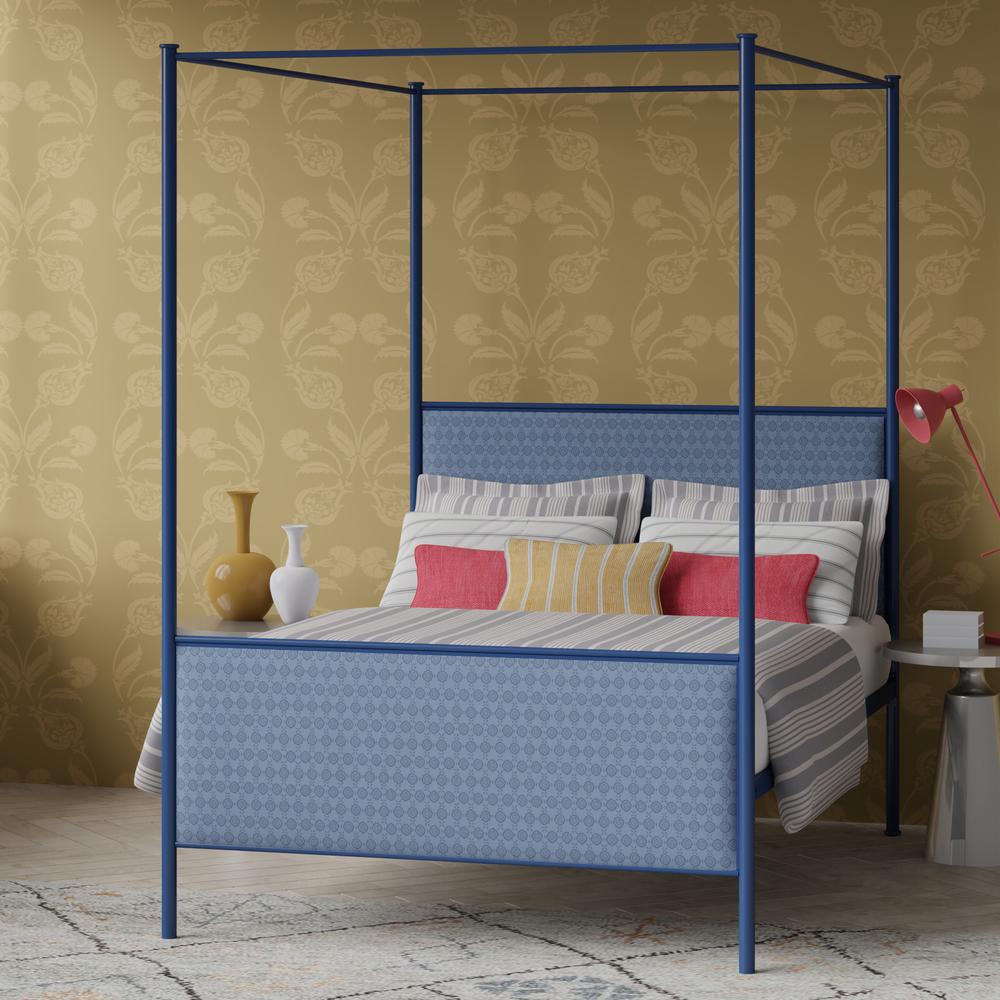 Royal blue is a regal shade that is often associated with the British royal family.
This timeless colour is a great choice for bedrooms as it looks stylish and elegant and can also make rooms appear more spacious. It is a perfect choice if you want to create a luxurious space that evokes an impressive yet serene effect.
Keep reading to find out why we love royal blue bedrooms and which colours pair best with this classic shade.
Royal blue and gold bedroom ideas
Royal blue pairs particularly well with other regal shades like gold. A royal blue and gold bedroom design is ideal if you want to create the 'wow' factor and design a space that feels just as luxurious as a 5-star hotel suite.
The easiest way to design a royal blue and gold colour scheme in your bedroom is to paint an accent wall deep blue and then add golden elements. You can introduce gold tones into your bedroom using accessories like photo frames, table lamps, scatter cushions, or mirrors.
Suggested reading: Opting for a gold metal bed frame will give your space a luxurious feel and create a truly impressive focal point in your bedroom.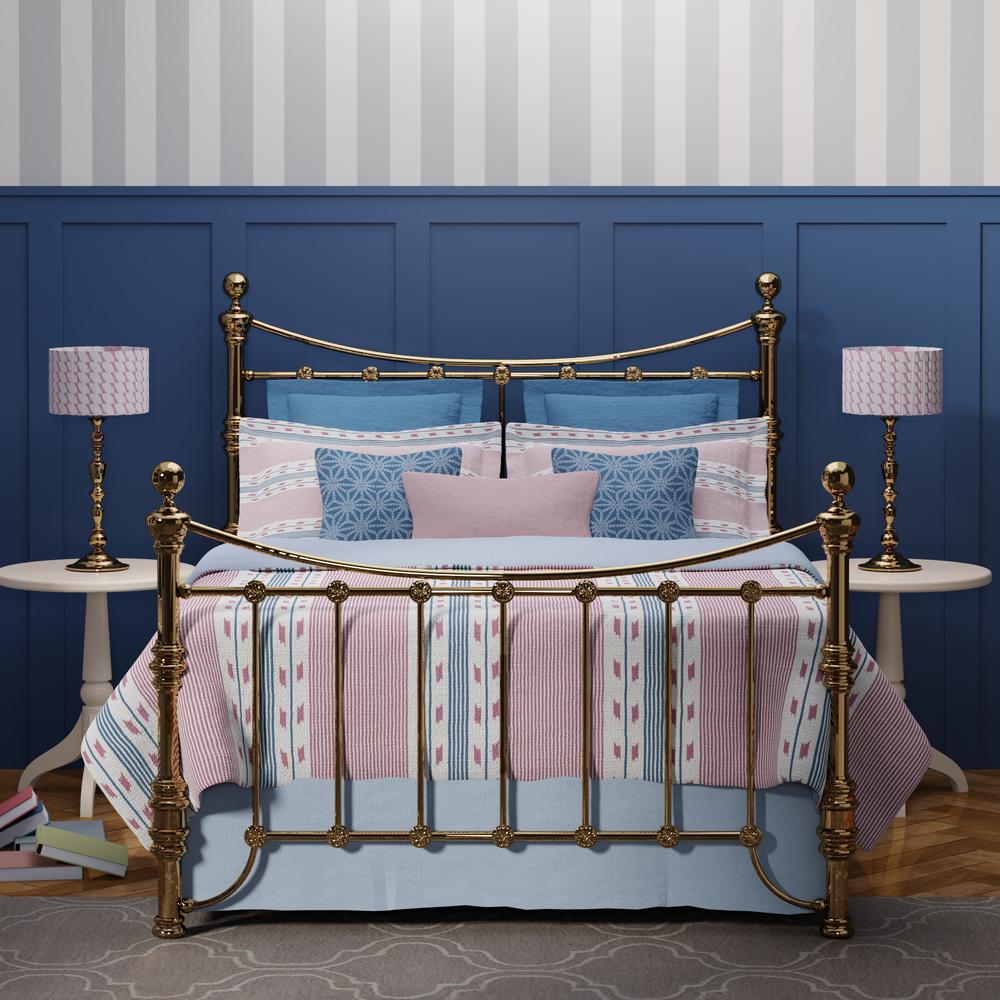 Royal blue and silver bedroom ideas
Silver is another metallic shade that pairs extremely well with royal blue. It is a chic, modern colour that is also tranquil and soothing.
A royal blue and silver bedroom design will ooze glamour and charm, transforming your room into a decadent space. You can introduce silver tones into a royal blue bedroom by choosing a chrome bed frame or decorating with silver accessories like a statement lamp, candles, and decorative pillows.
Royal blue and grey bedroom ideas
Combining royal blue with grey will help you create a chic and elegant sanctuary that evokes feelings of calm and serenity. Neutral grey shades will help soften bold blue tones and make your space feel more inviting and balanced.
Try contrasting accents of deep blue with neutral grey tones and add splashes of bold colours to liven up the space. A rich royal blue feature wall will pair beautifully with grey tones and create a striking canvas for the rest of the design elements in your room.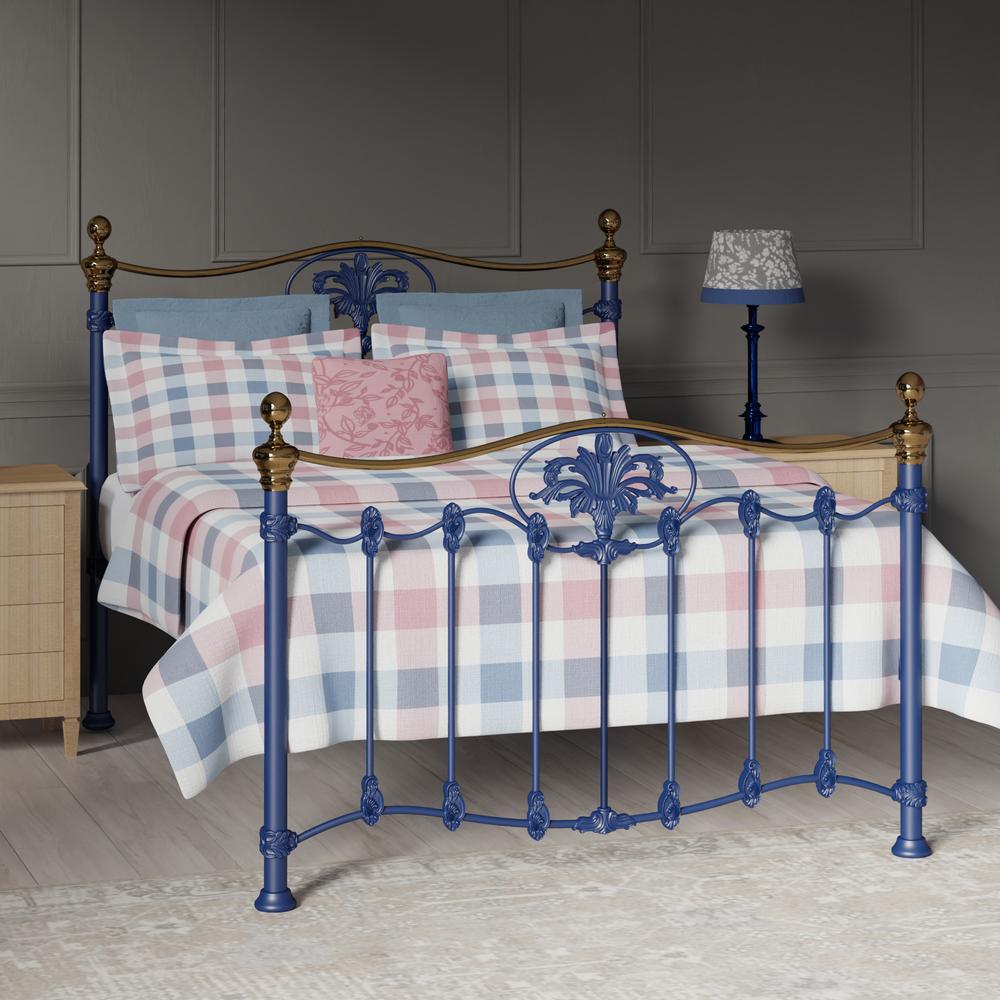 Royal blue and white bedroom ideas
Blue and white is a timeless colour combination that will never go out of style!
Royal blue accents will make a bold statement and contrast beautifully with crisp white bedding and accessories. Or, you could leave the walls white and introduce royal blue with an upholstered bed frame or deep blue accessories. A neutral backdrop contrasts perfectly with bolder shades and will help make royal blue elements pop.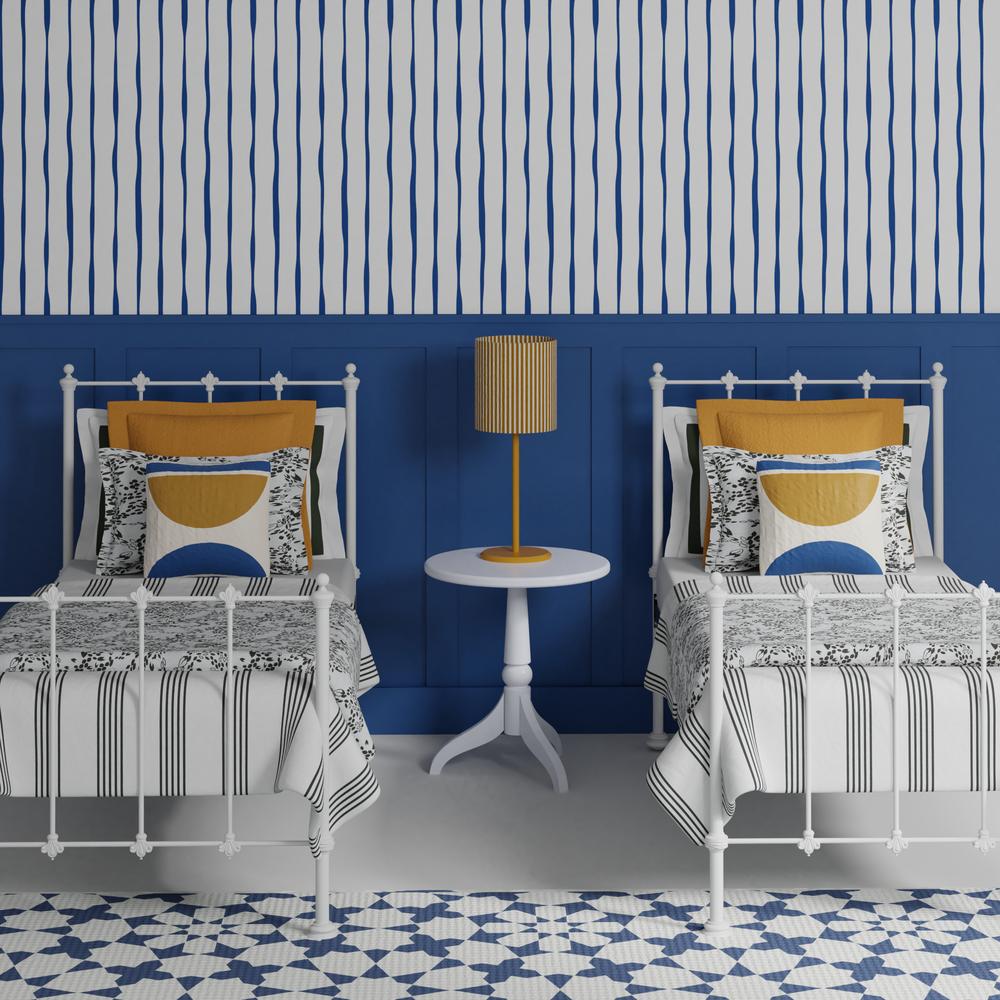 Why we love royal blue bedrooms
Royal blue is a bold yet calming colour that is ideal for bedroom spaces. A royal blue colour palette will help you create an uplifting and elegant setting that feels like a luxury hotel room.
Blue is also one of the most versatile shades and pairs well with most other colours, especially metallic tones like gold and silver. We hope these royal blue bedroom ideas will help you design a luxurious and inviting bedroom that you love!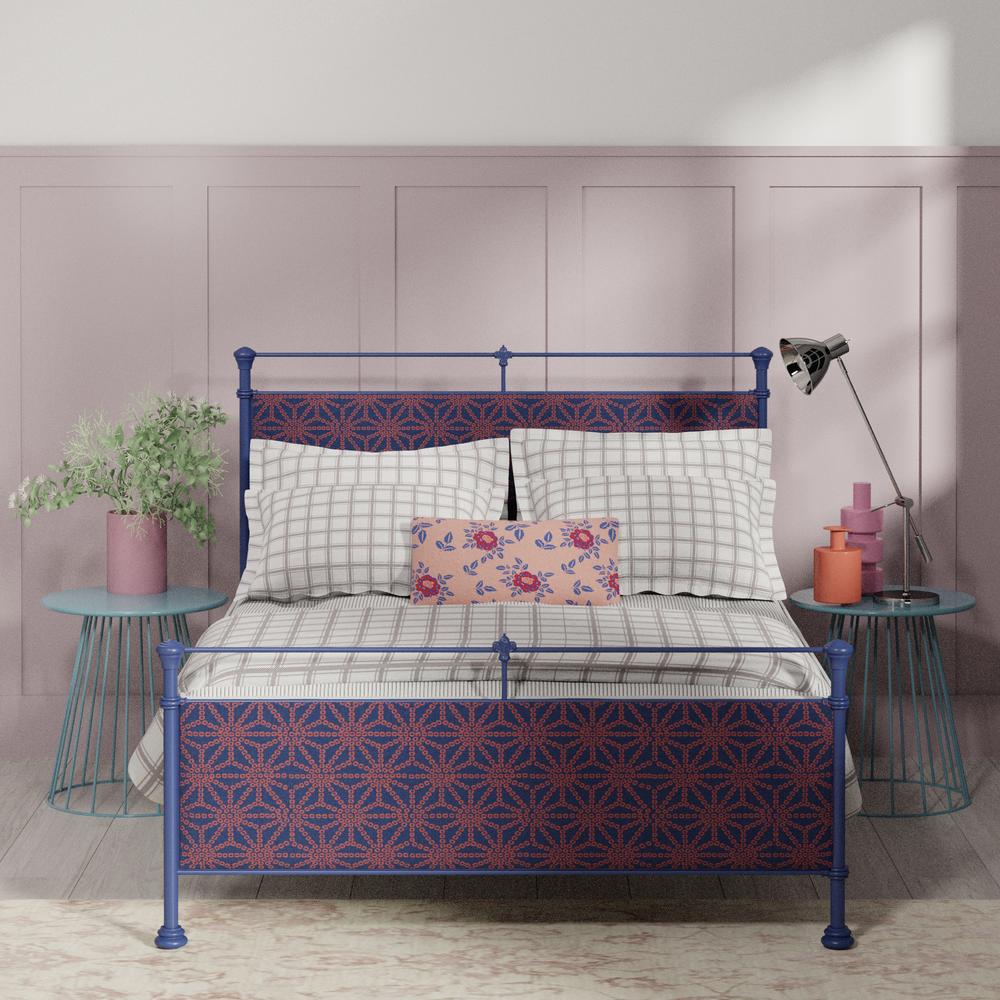 Check out our range of metal beds, wooden beds, brass beds, upholstered beds and mattresses that will complement your new royal blue bedroom décor.
Get in touch with our friendly team if you would like advice on designing your perfect sleeping environment. We're always happy to help!
Looking for more bedroom ideas? Find inspiration below: