Christmas is a time of joy and celebrations, but the recipe for a great holiday season is being prepared as early as possible.
This article will bring to life an indispensable Christmas colour, one that is luxurious, glamorous and brings in all the lovely Christmas spirits: EMERALD GREEN.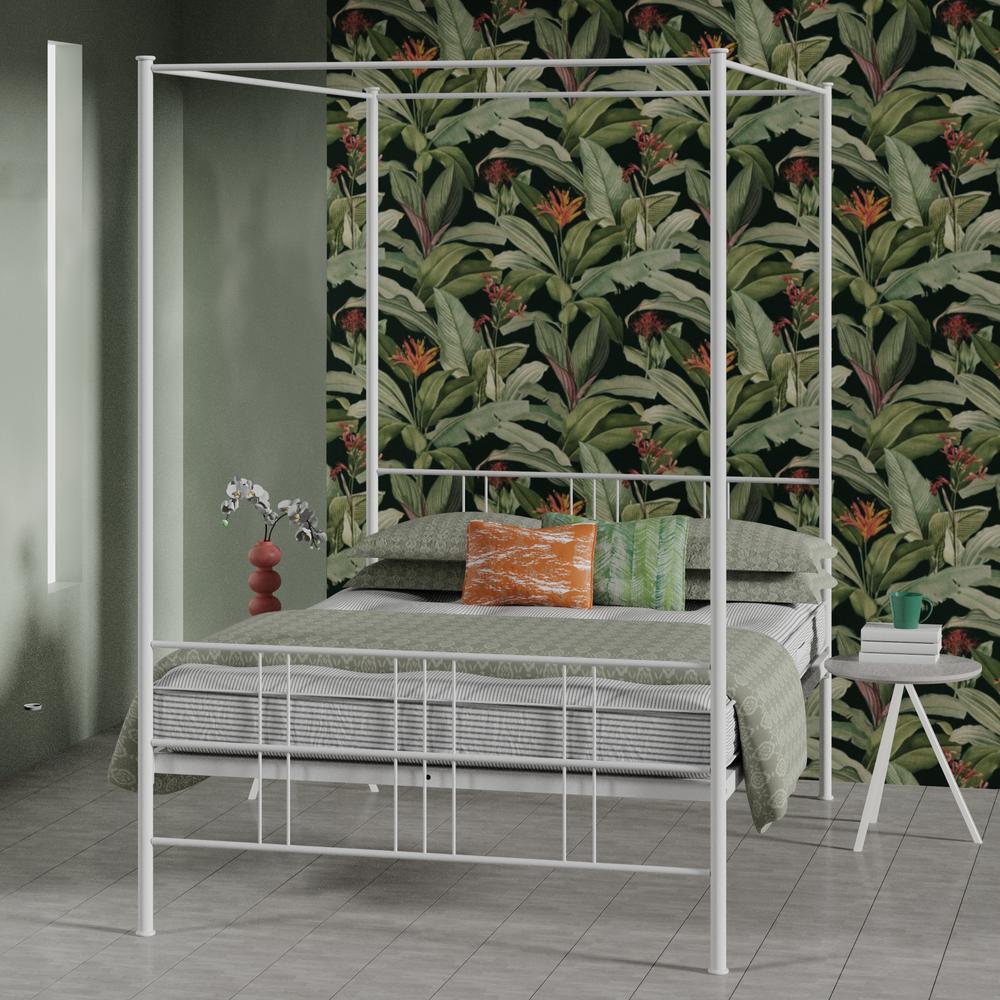 bed: Toulon Iron Bed
THE JEWEL TONE EMERALD
Emerald green is a darker, intense shade of green. Its name comes from a gem of the same colour. It can make your bedroom have a mysterious character while still having a calming effect.
Emerald colour can present a bold statement and is often used as the colour of choice for the feature wall in bedrooms around which other colours revolve. But, it can also be included through subtle elements to give a hint of contrast and make the bedroom pop.
Emerald green is very versatile. You can create very different moods for your bedroom by combining emerald green with different colour palettes.
Let's look at some ways you can use emerald green in your bedroom!
THE BOLD WALL
An emerald wall is the simplest way of incorporating this green shade in your bedroom. It can be painted or a printed wallpaper. You can also go for upholstered emerald green panels.
Since this will become the focus of your bedroom, a grey metal bed will balance it out. You can also go for beige. This will boost the calming and relaxing nature of the emerald green.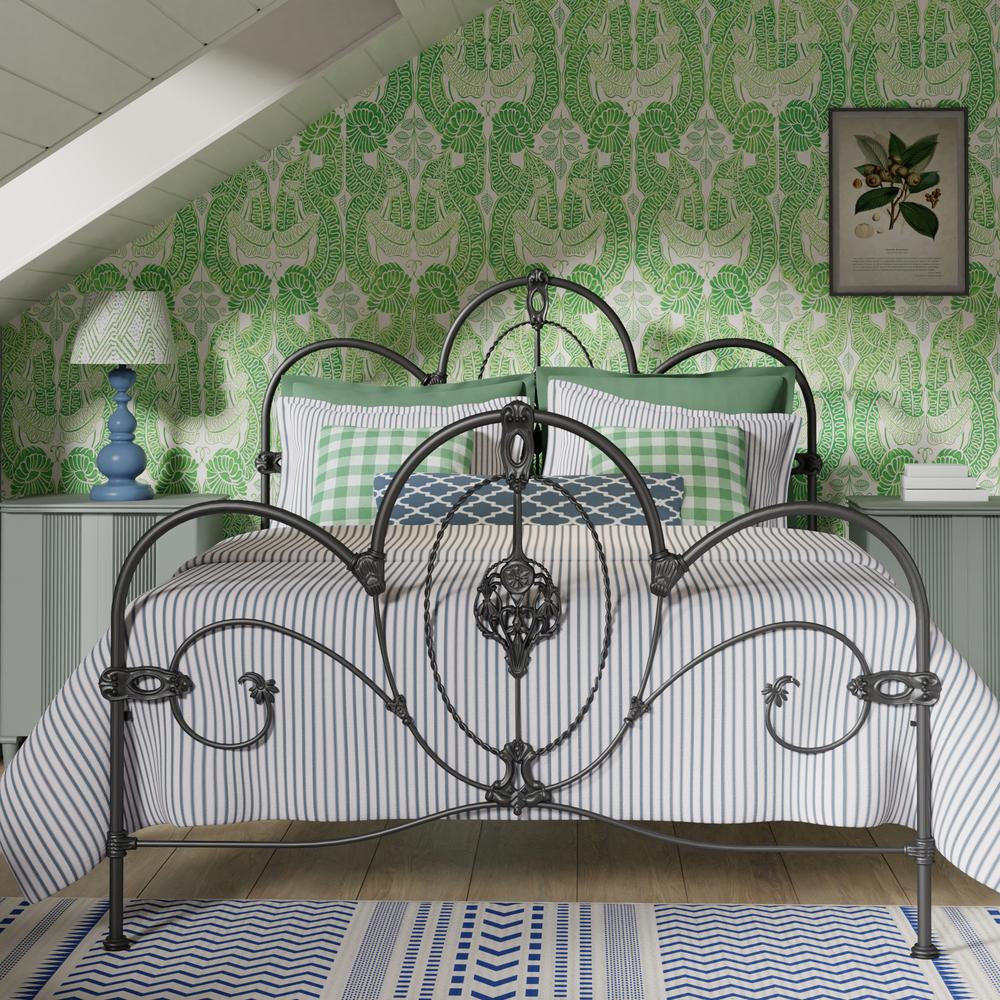 bed: Ballina Iron Bed
EARTHY PAIRINGS
Warm tones of pink balance the emerald green as well. Emerald green also pairs well with neutrals and earth colours. Plants around the bedroom always make it look lively and add a verdant touch.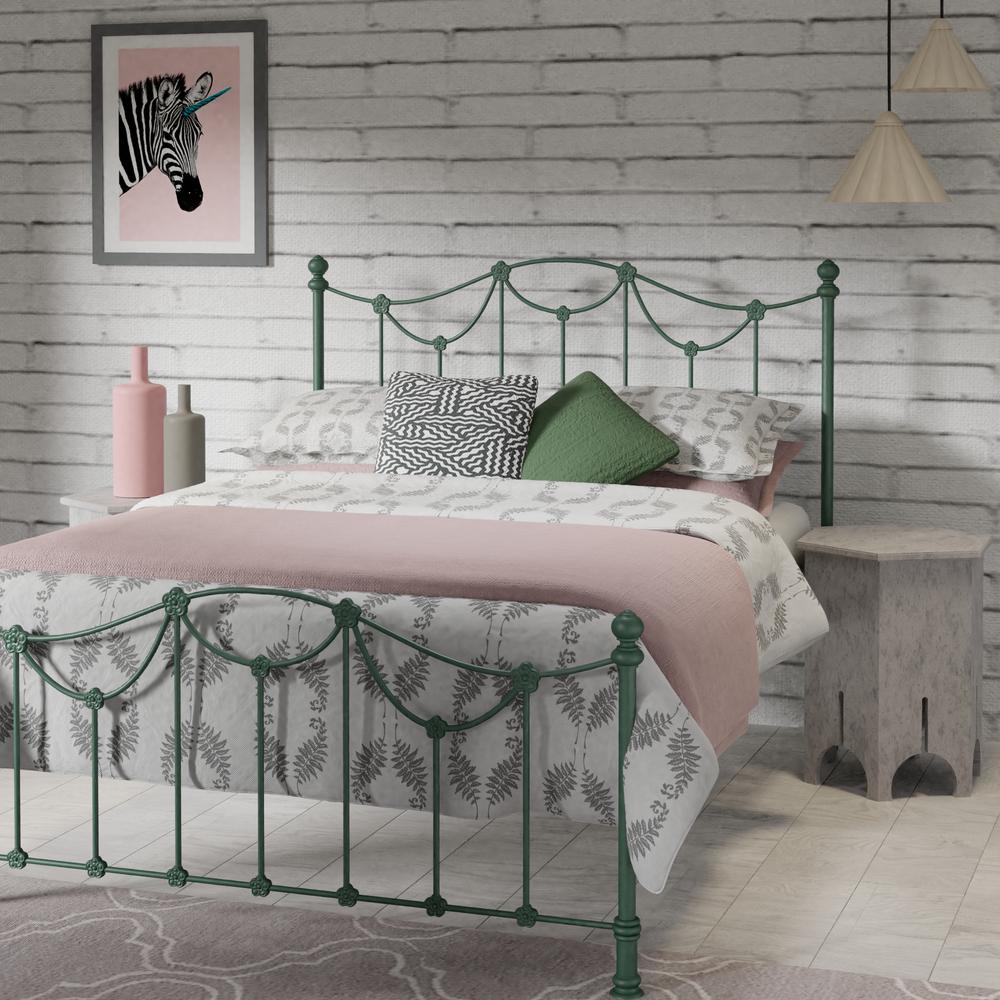 bed: Carie Iron Bed
BRIGHT WHITE
If you want to make your bedroom bright, you should go with white walls. Use an emerald green bed frame. This combination will give a burst of energy and help you avoid those Monday morning blues.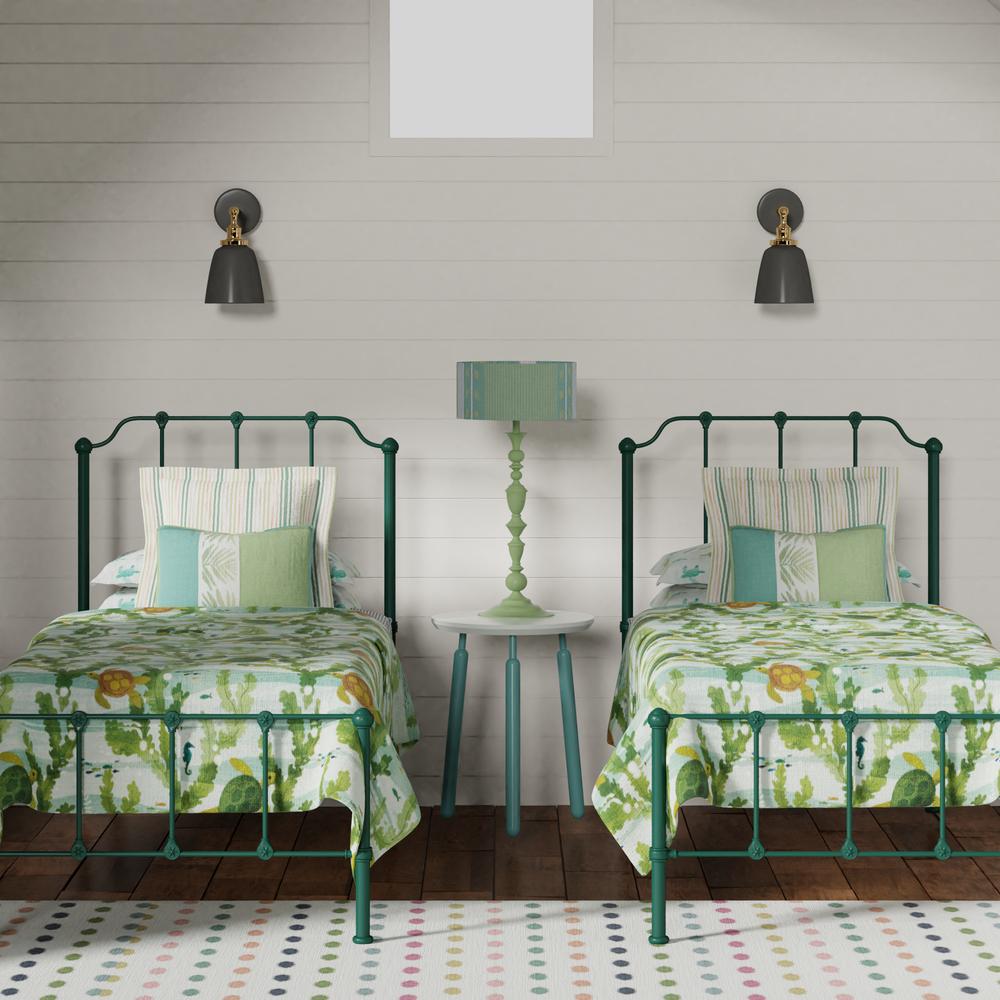 bed: Julia Iron Bed
ACCESSORISE
There are many other accessories that can incorporate emerald green. The most straightforward way is beddings, linens, cushions and blankets.
You can combine various shades of green, like bottle green, viridian green with emerald green through these elements to create a more holistic colour palette.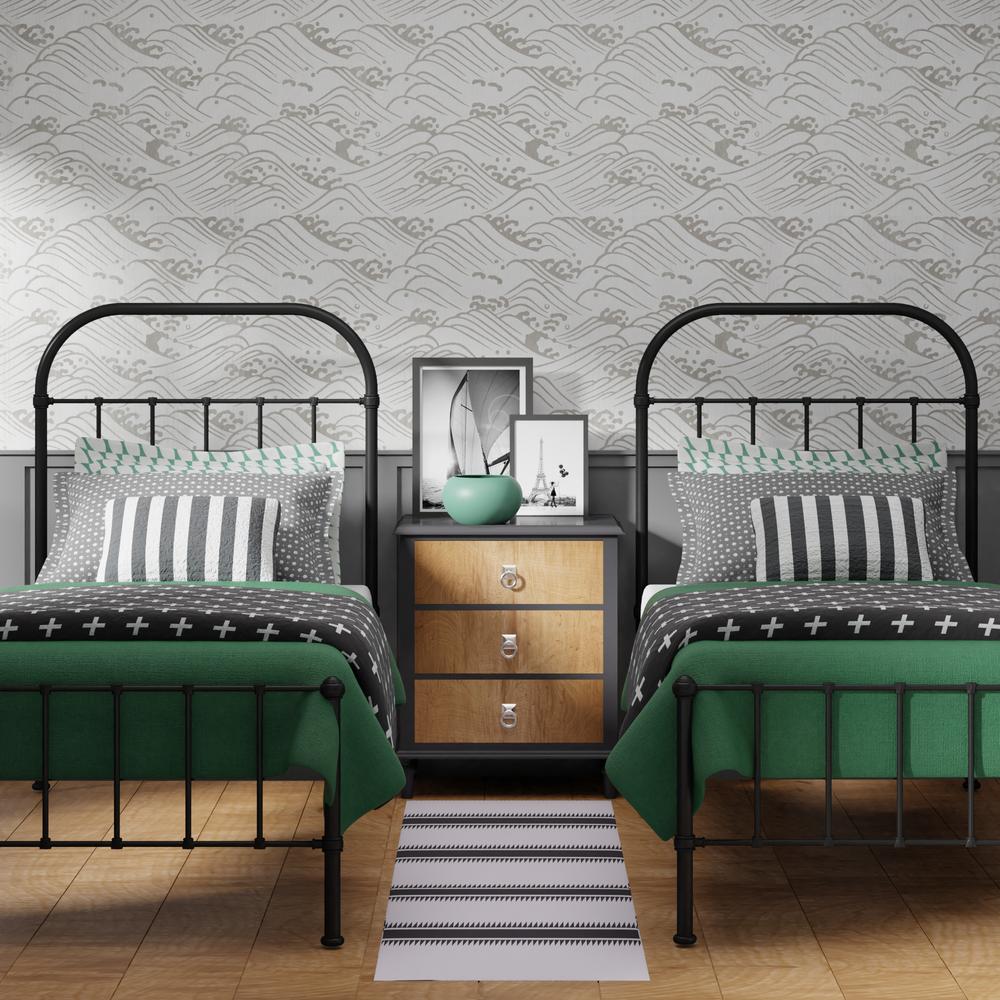 bed: Solomon Iron Bed
RED GLAM
Emerald green bedrooms can also accommodate reds, particularly ruby red and warmer red shades. They create a luxurious setting that will leave you feeling royal. This will make your bedroom look especially christmassy!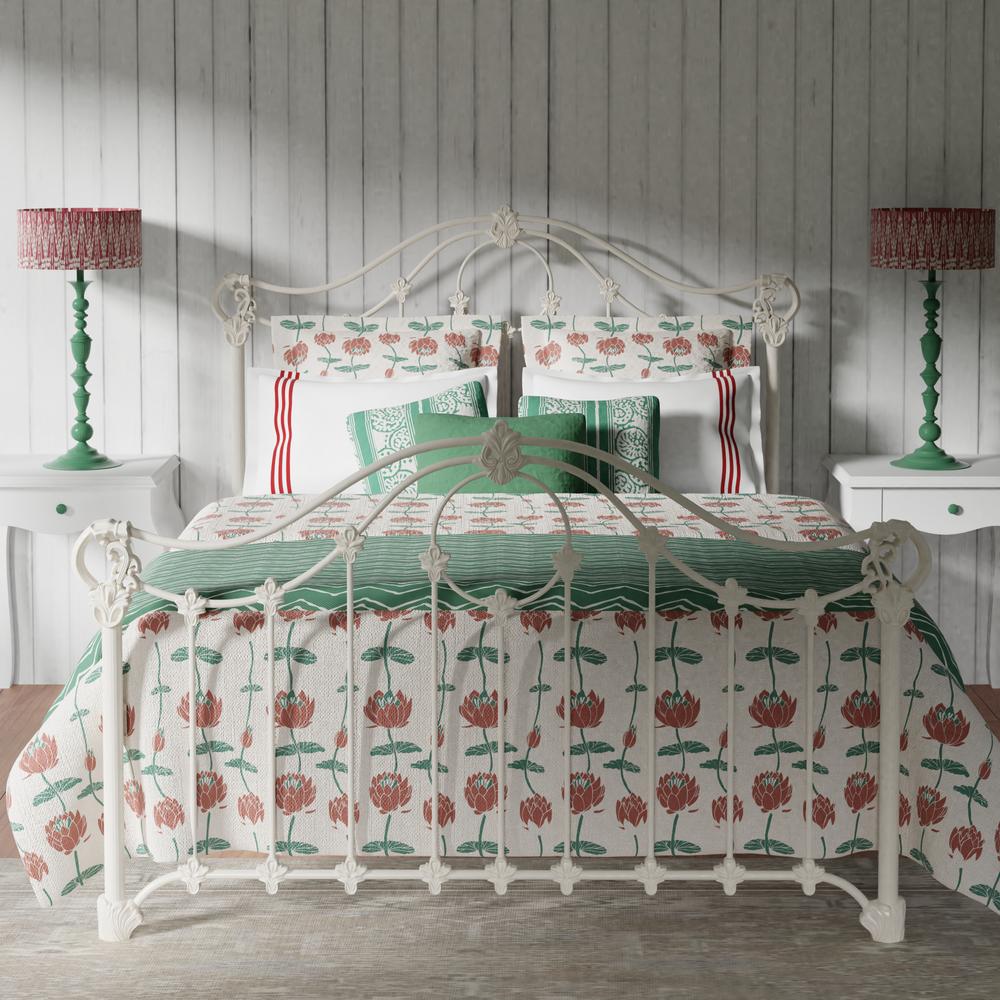 bed: Alva Iron Bed
EXOTIC PARADISE
Add patterns like peacock feather design cushions, floral designs etc. to create a more exotic look.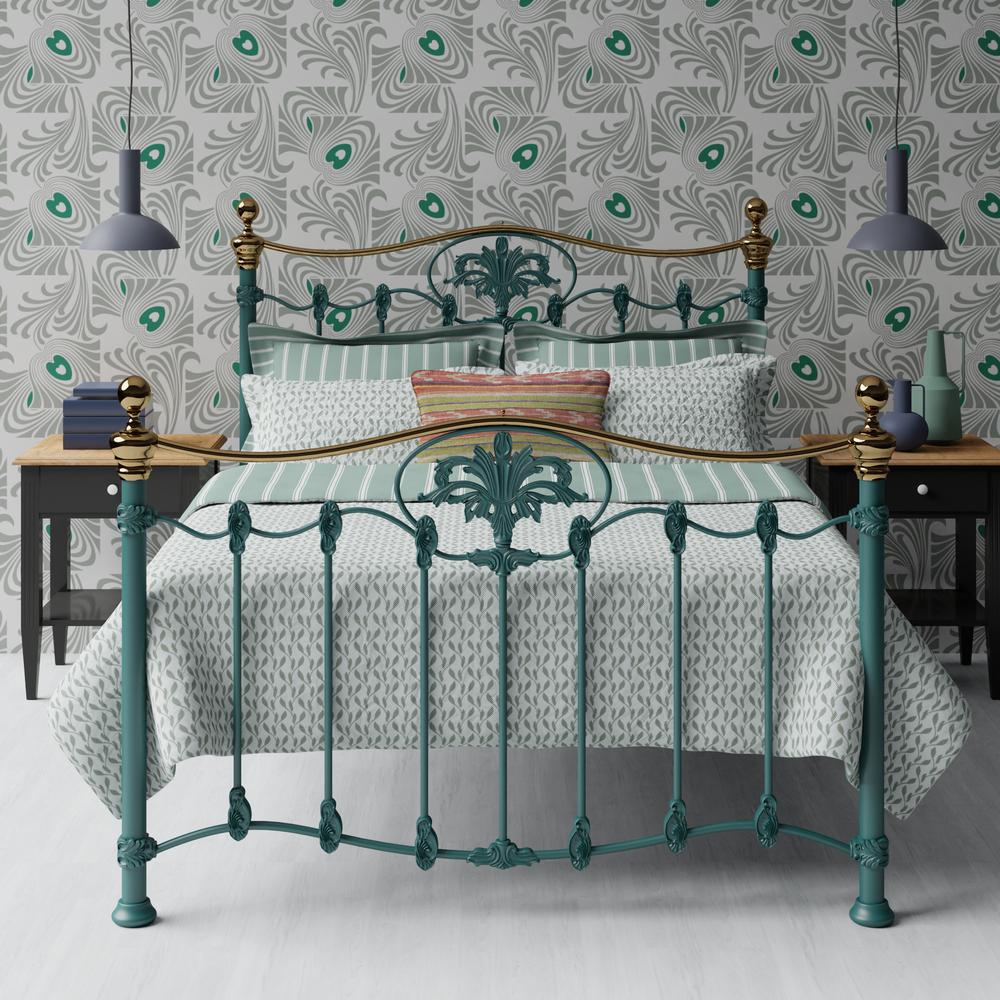 bed: Camolin Iron Bed
METALLIC MAGIC
Gold metallics really bring out the depth of emerald green. You can also go for a brass bed which will create a statement for your stunning bedroom interior.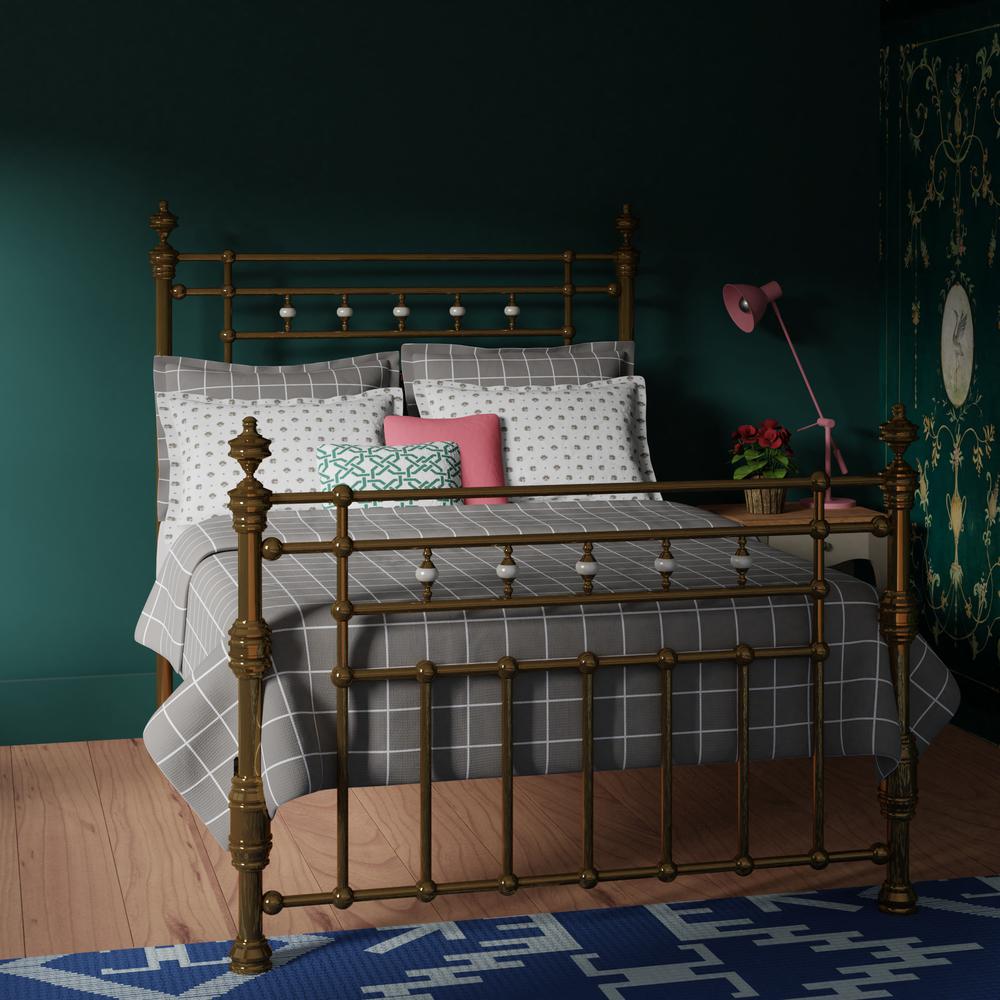 bed: Boyne Brass Bed
FABRIC FINISH
An upholstered bed in emerald green fabric is a great way to introduce the colour. You can go for emerald green curtains in a white or neutral setting to give a punch of character.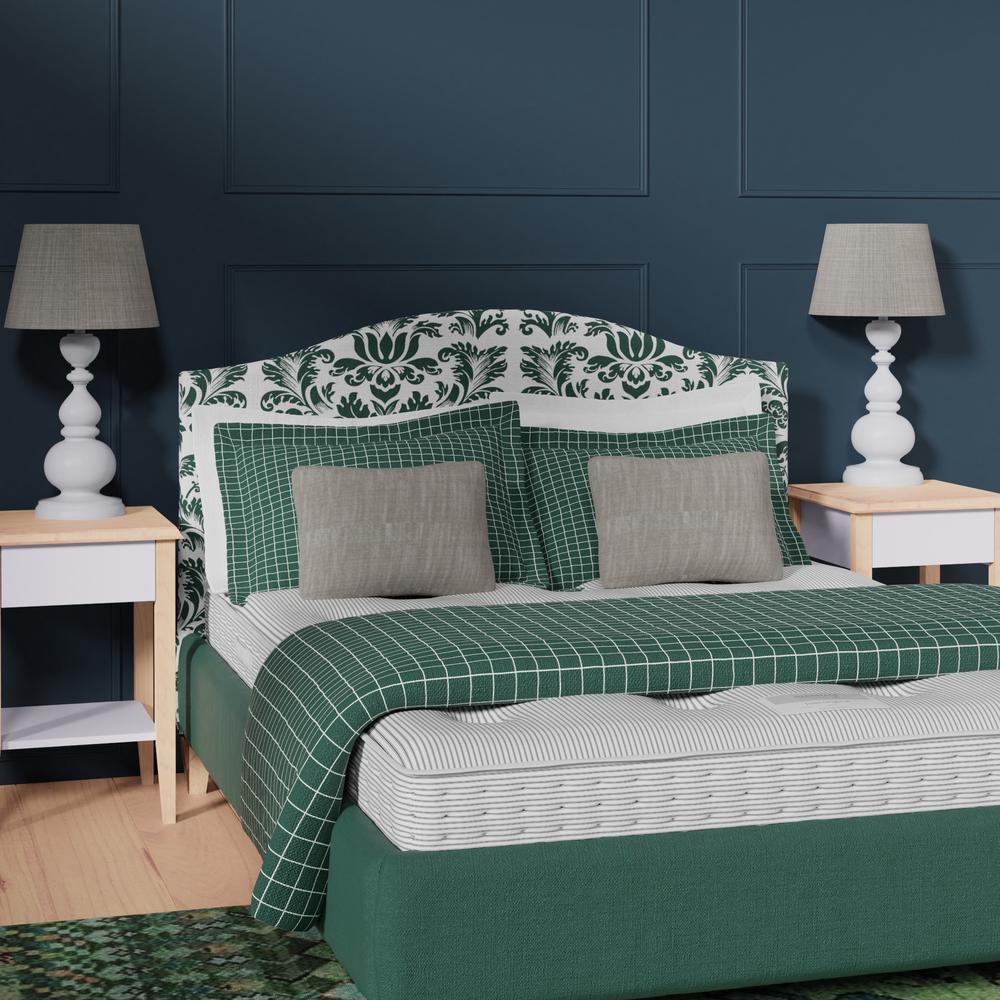 We hope you enjoyed this article. We would love to hear how you plan to decorate your bedroom with emerald green. You can reach out to us at sales@obc-uk.net or simply give us a call at 0800 4640875.
Check out our range of metal beds, wooden beds, brass beds, upholstered beds and mattresses.
More bedroom ideas