Blue & gold, long the colours of royalty, have always been a combination that work well with each other. Different blues, including darker and lighter shades, with accents of gold can be paired together harmoniously.
Let's look at ways you can incorporate this a blue and gold colour scheme into your bedroom.
Blue & white with a twist of gold
For a clean & tranquil bedroom setting, white dominant colour scheme is the ideal choice. Including dark blue as a medium of adding character and contrast is a good idea.
Gold can be used as an accent through the borders or outlines of furniture, like bedside tables or lamps for example.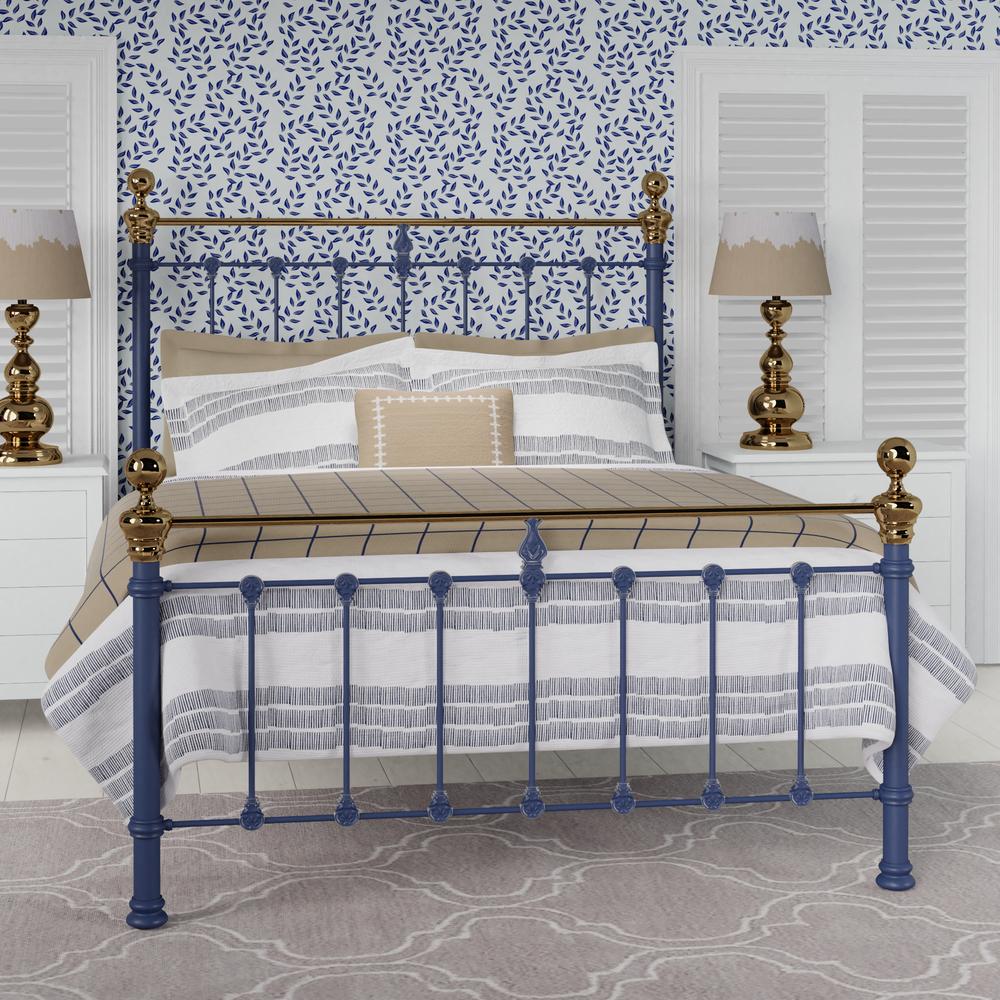 bed: Hamilton iron bed
Cottage Bedroom
If you want to take inspiration from the gorgeous countryside theme, we have one word for you: fabric. Curtains, linens, bedding, cushions are a great way to bring together this interior style.
Take a cue from Chinese porcelain blue & white patterns with gold accents through lights, small decoration pieces. A wooden or an upholstered bed is quite the fitting choice for a cottage style.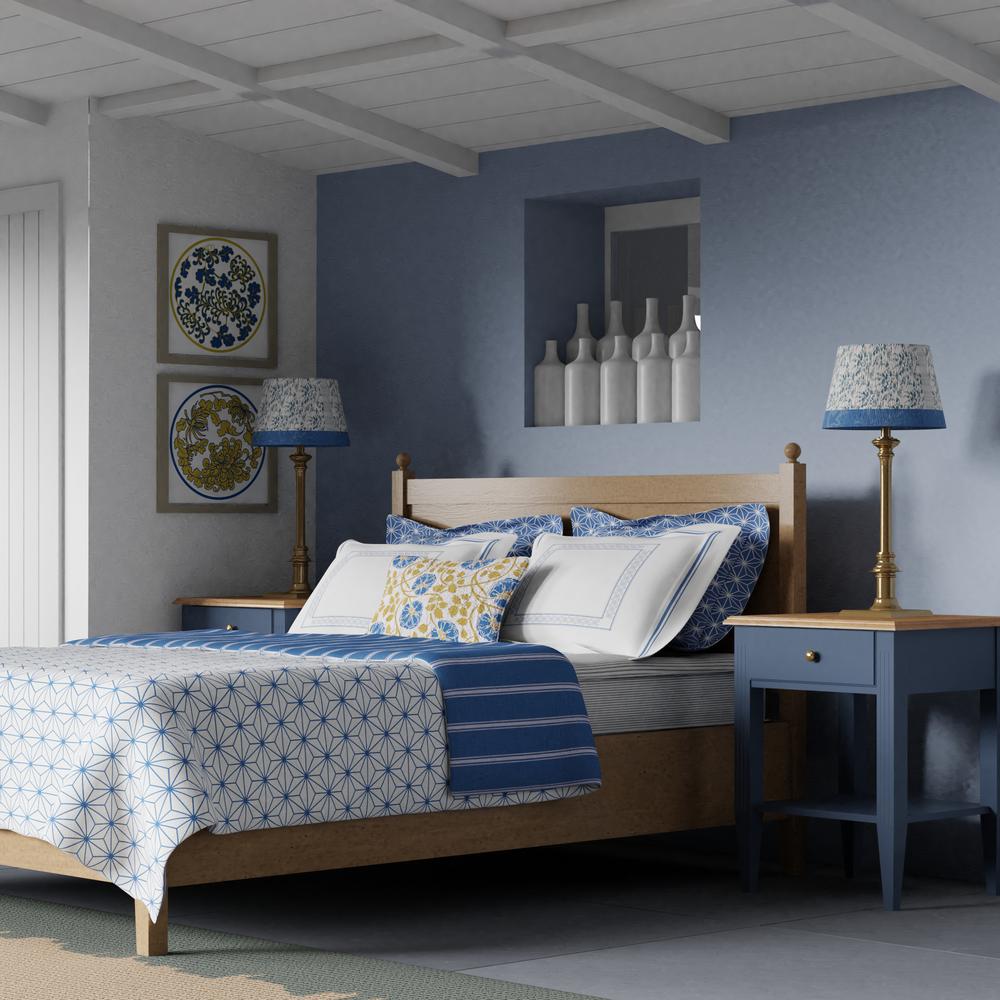 bed: Marbella wood bed
Nautical theme
The secret to nailing a nautical theme in a blue and gold room is to stick to one particular objective related to a singular theme, like dolphins, anchors, ocean waves etc. A four poster bed can look right at home in such a setting.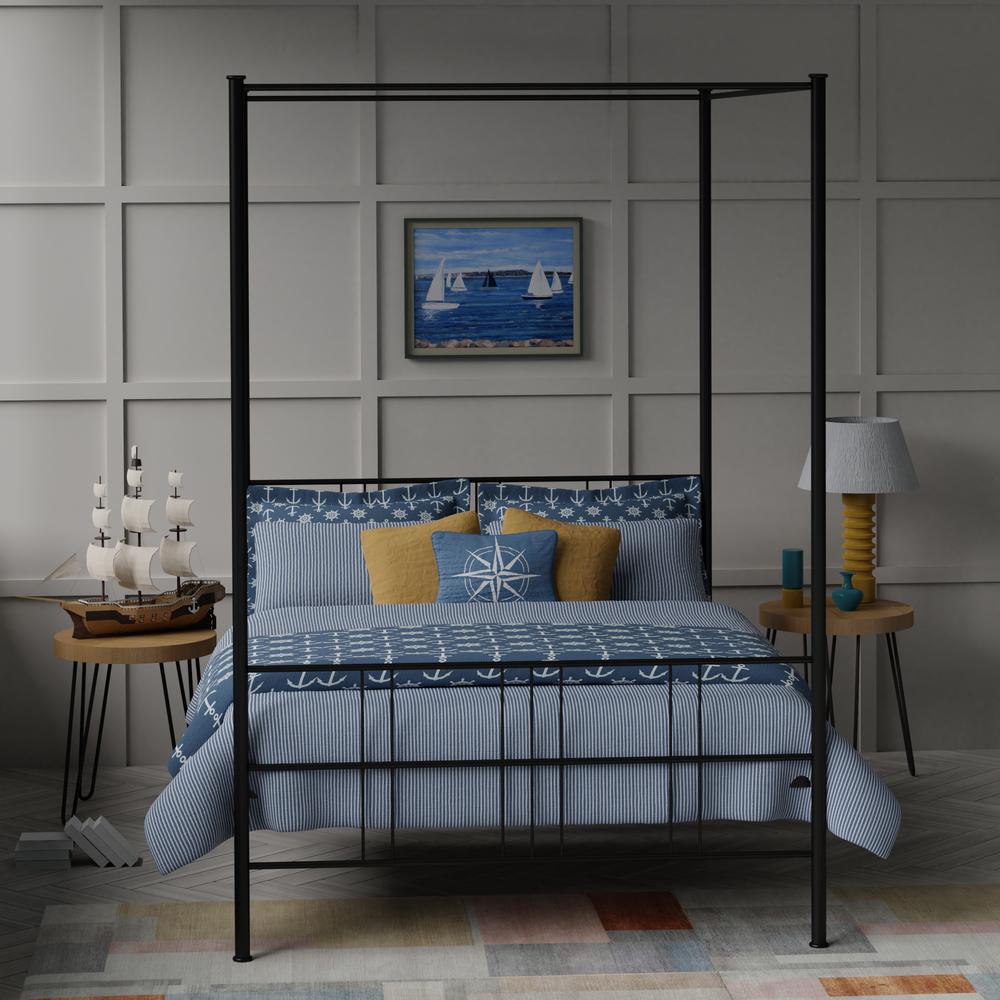 bed: Toulon four poster metal bed
A luxurious blue and gold bedroom scheme
Gold is the colour of luxury. If you want to make your bedroom look exquisite or extravagant, introduce gold through the beddings on an upholstered bed with a designer fabric. Cream, white can be used to complement and balance the navy blue headwall.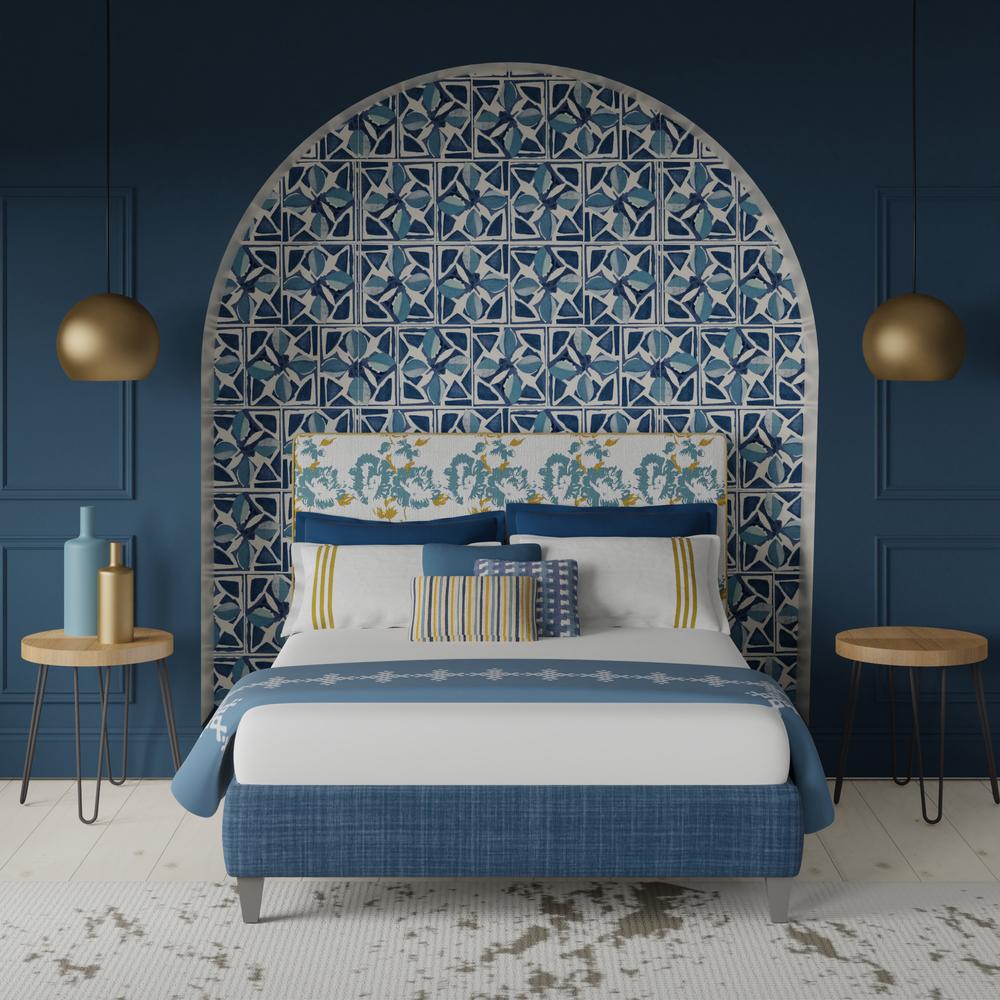 bed: Yushan upholstered bed in blue
Blue with brass & gold metallics
Brass beds exude a luxurious feel and complement the blue theme perfectly. Gold accents should be used minimally since the brass will do most of the work as a statement gold bedroom furniture piece.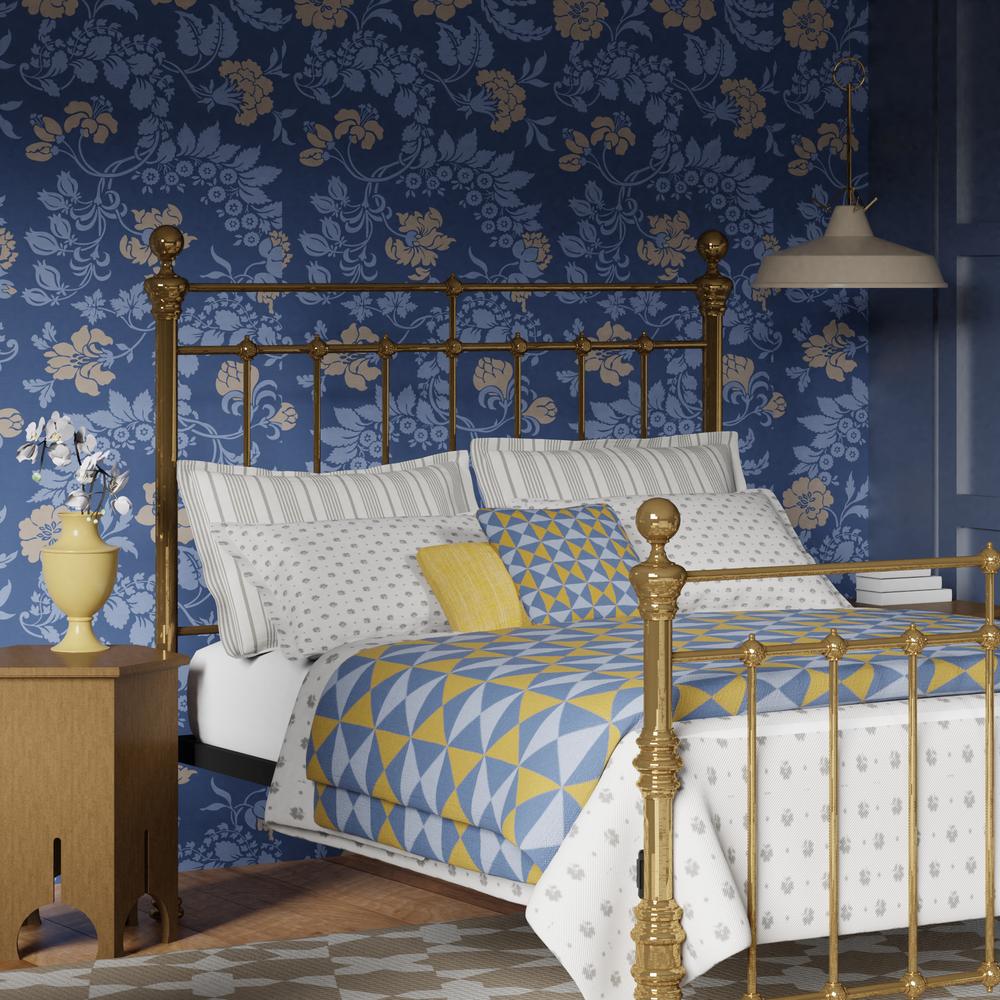 bed: Waterford brass bed
Eclectic blue and gold bedrooms
If you are a free spirit and want to include a lot of different ideas in your bedroom, navy blue and gold can be used alongside other popping colours to tame them and prevent the bedroom from looking haphazard.
We like to describe eclecticism as 'organised chaos'. If you are using bright colours like hot pink, mustard for your bedding or a wall piece, choose navy blue and gold elements to anchor them.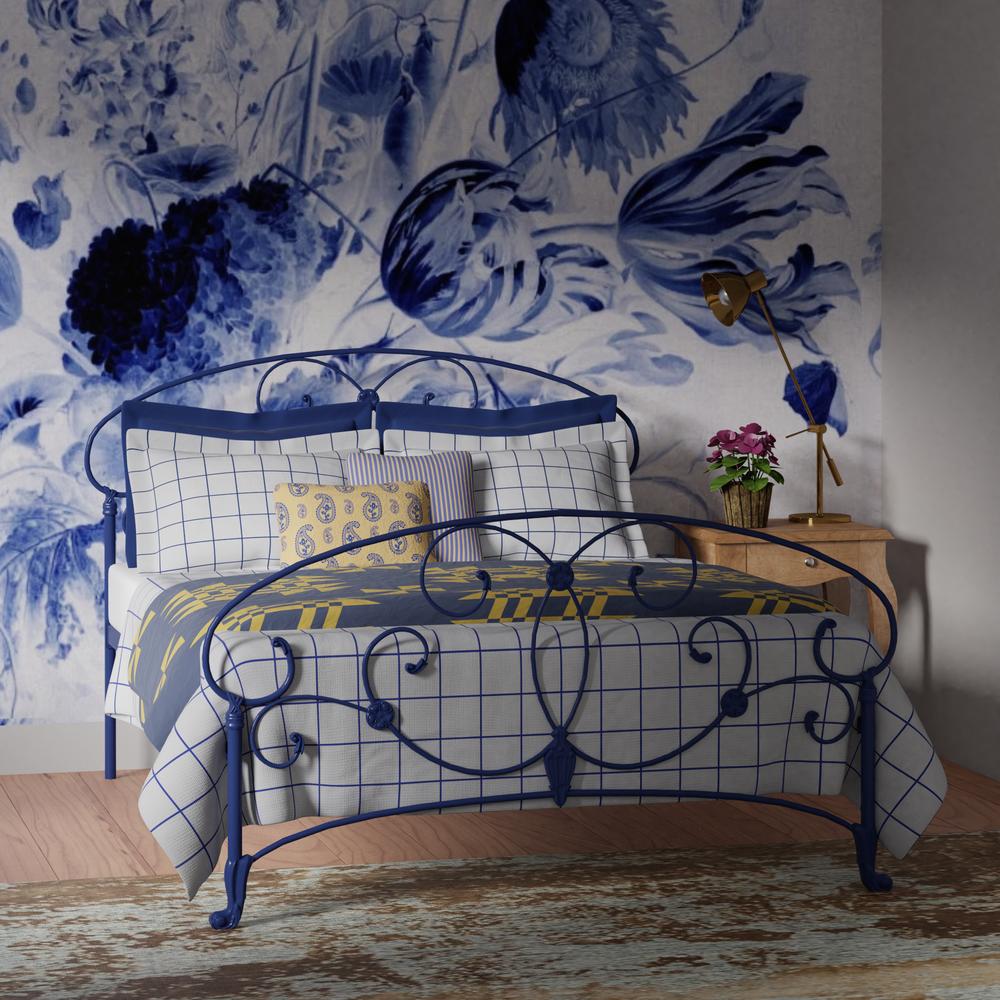 More bedroom inspiration