Many pastel colours have a soothing and calming effect, making them a perfect choice for bedrooms. Using pastel shades in your bedroom will make the room look fresh and serene, especially when paired with soft furnishing and pastel accessories.
Pastel shades are popular in home decor because they open up the space and help the room appear bigger and brighter. These muted shades are perfect for making your home feel light and airy all year round.
Pastel shades also work well in a wide variety of interiors and can be combined with other tones to create various styles. Let's take a look at the ways pastels can be used for a perfect bedroom makeover.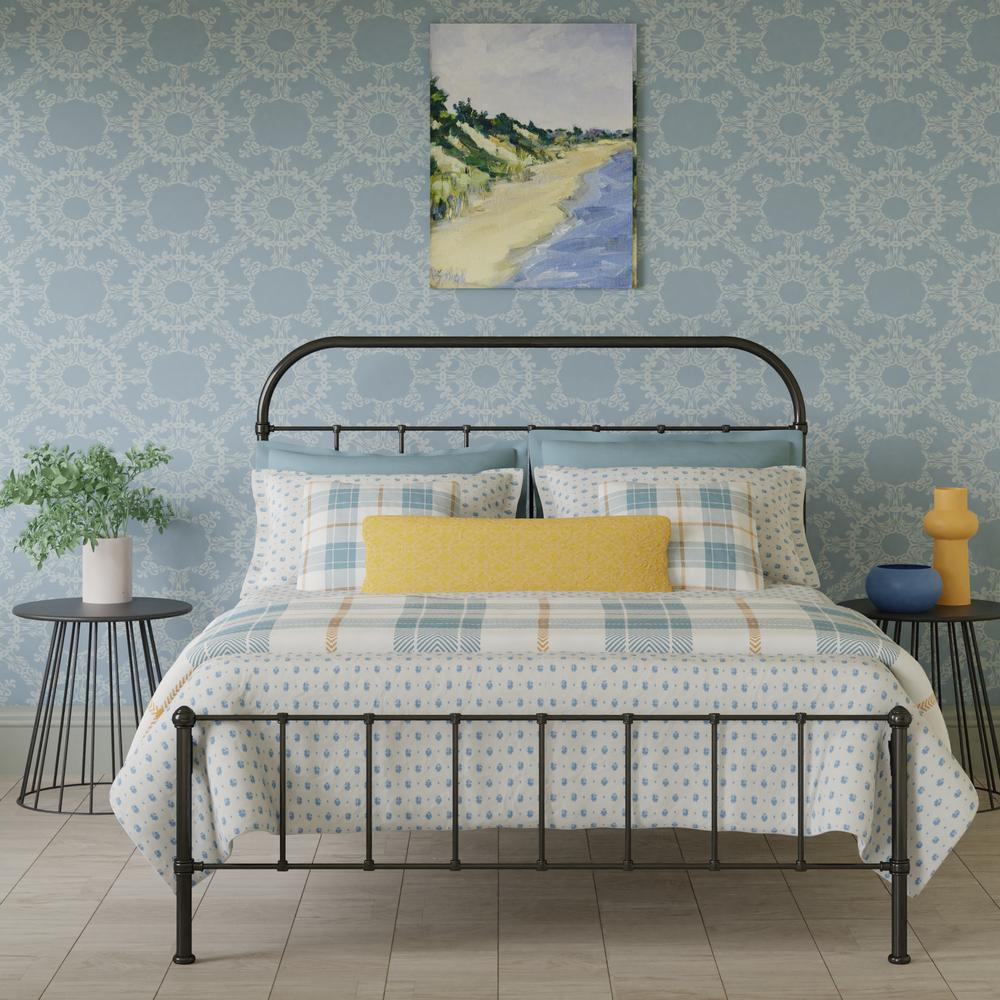 bed: Solomon iron bed
Pastels paired with metallic shades
Pastel shades paired with gold and silver tones will bring out the luxurious aspect of the bedroom and help you create a modern look and feel. A floral pastel wall combined with hints of brass and gold create a well-balanced and sophisticated design.
A brass bed can be the statement piece for this bedroom theme. Just look how beautifully the Hamilton bed contrasts with the subtle pastel shades in the bedroom design seen below. The rose gold metallic tones pair particularly well with the pastel pinks and soft grey shades.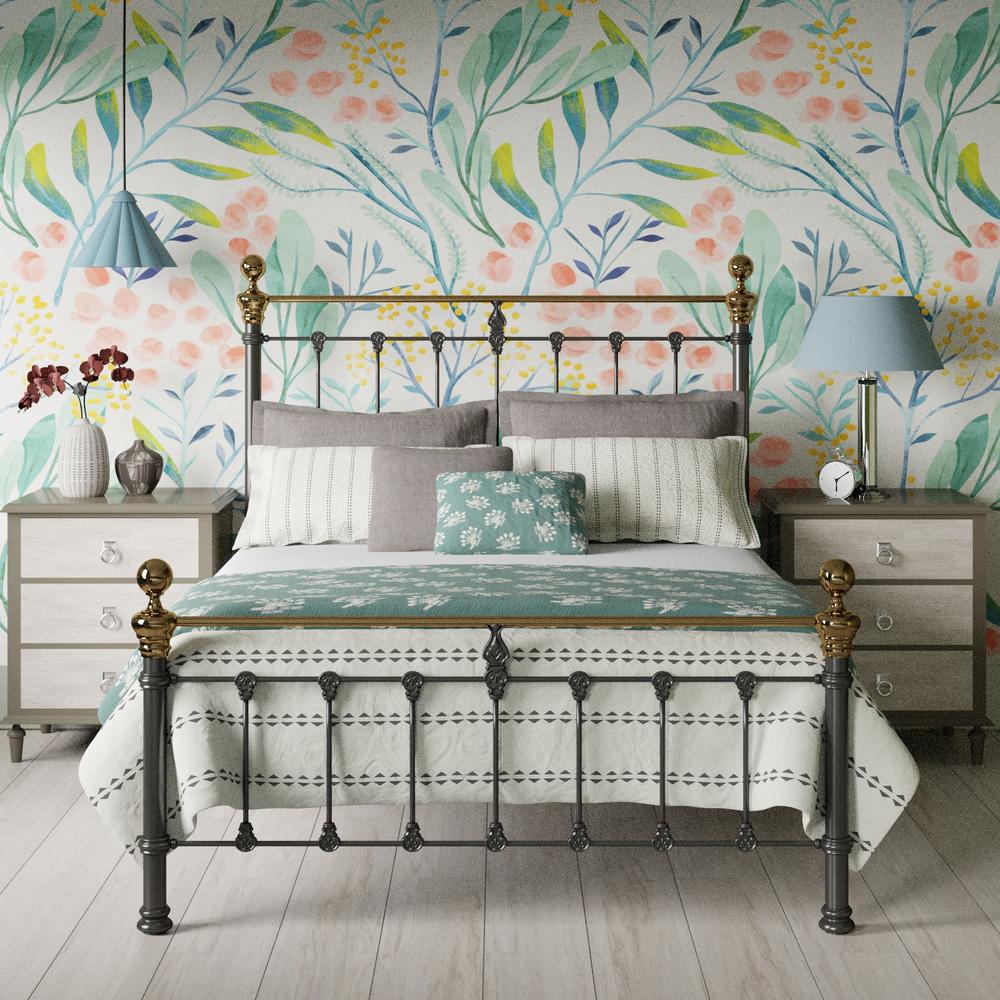 bed: Hamilton Iron Bed
Blue and green pastel palette
Muted blues combine well with green tones to create a contemporary design. A pastel blue or green metal bed frame will look stylish against a white headwall. You can also use bedding and other accessories like lamps to bring these pastel shades into your bedroom design.
The baby and mint green bedroom below is a trendy and traditional style that can be used for any age or gender. Pastel blues and greens are ideal if you want to make your bedroom resemble a spa-like retreat. Create the ultimate soothing effect by keeping bedroom furniture and accessories minimalistic.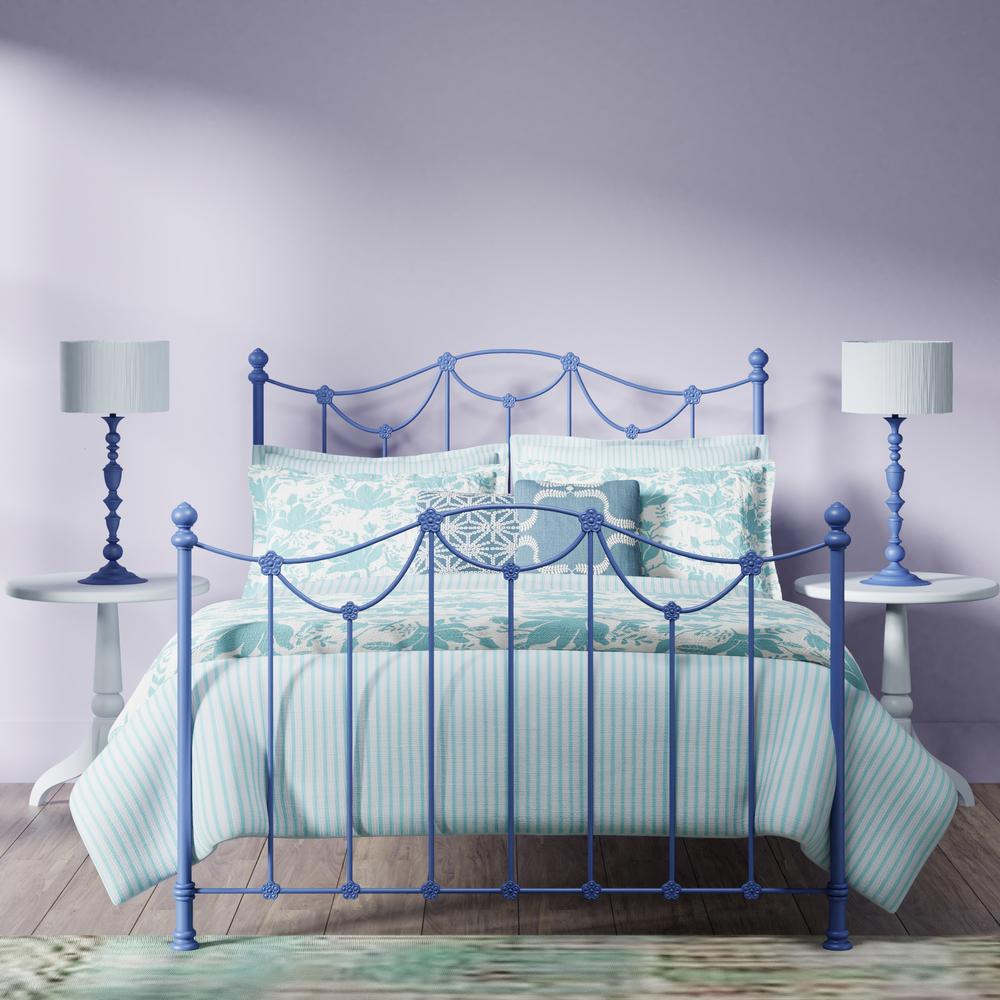 bed: Carie Iron Bed
Pastel pink and white decor
Pastel pink and white are a feminine and romantic combination. The colours are soft on the eyes and create a relaxing and soothing atmosphere. If you don't want the bedroom to look too feminine, use dark wood furniture or other accessories to balance out the design and add a touch of masculinity.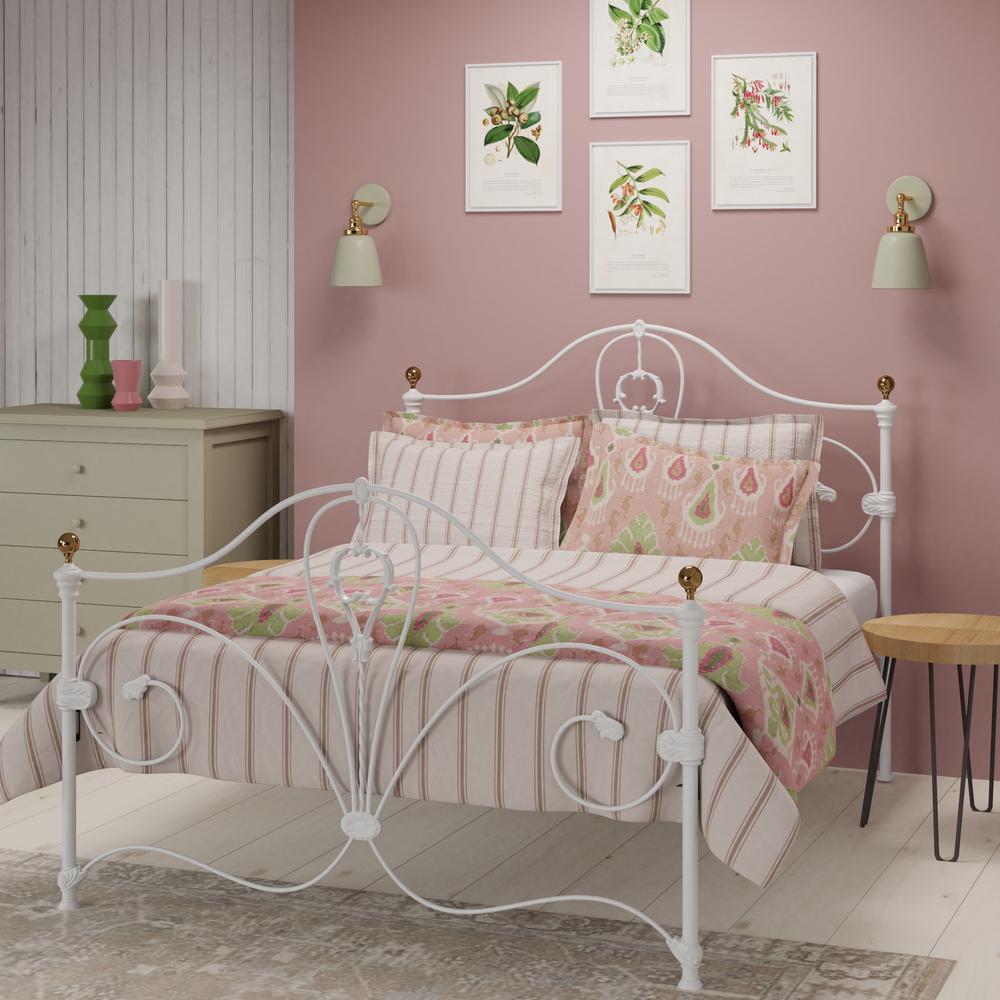 bed: Melrose Iron Bed
Lilac contrasted with grey shades
Lilac is another beautiful pastel shade that is extremely versatile. Grey shades with undertones of blue, green or purple make a perfect match for lilac. This colour combination works particularly well in contemporary interiors and creates a light and airy feel.
Combining pastel shades with grey tones is a great way to bring some drama to the space if you're worried about a pastel palette looking too washed-out or child-like. The end result will look chic and modern. Check out our recent blog for more lilac bedroom ideas.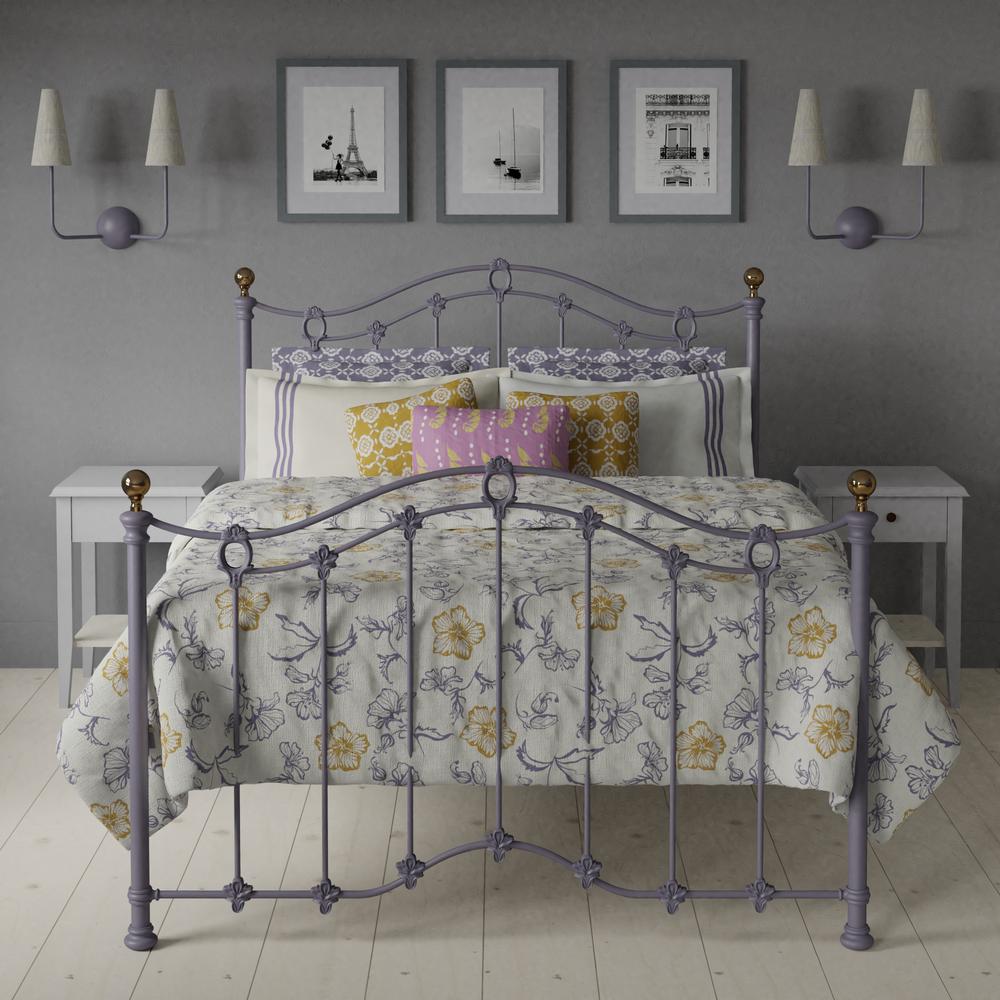 Soft mint paired with yellow and orange
Soft mint green can make your bedroom look more spacious and splashes of yellow and orange will add interest and style to the decor. A mint green shade can be a soothing reminder of the beauty of nature and an upholstered bed will complement the softness of the interior palette.
Check out our article on 'mint bedroom ideas' for more design inspiration.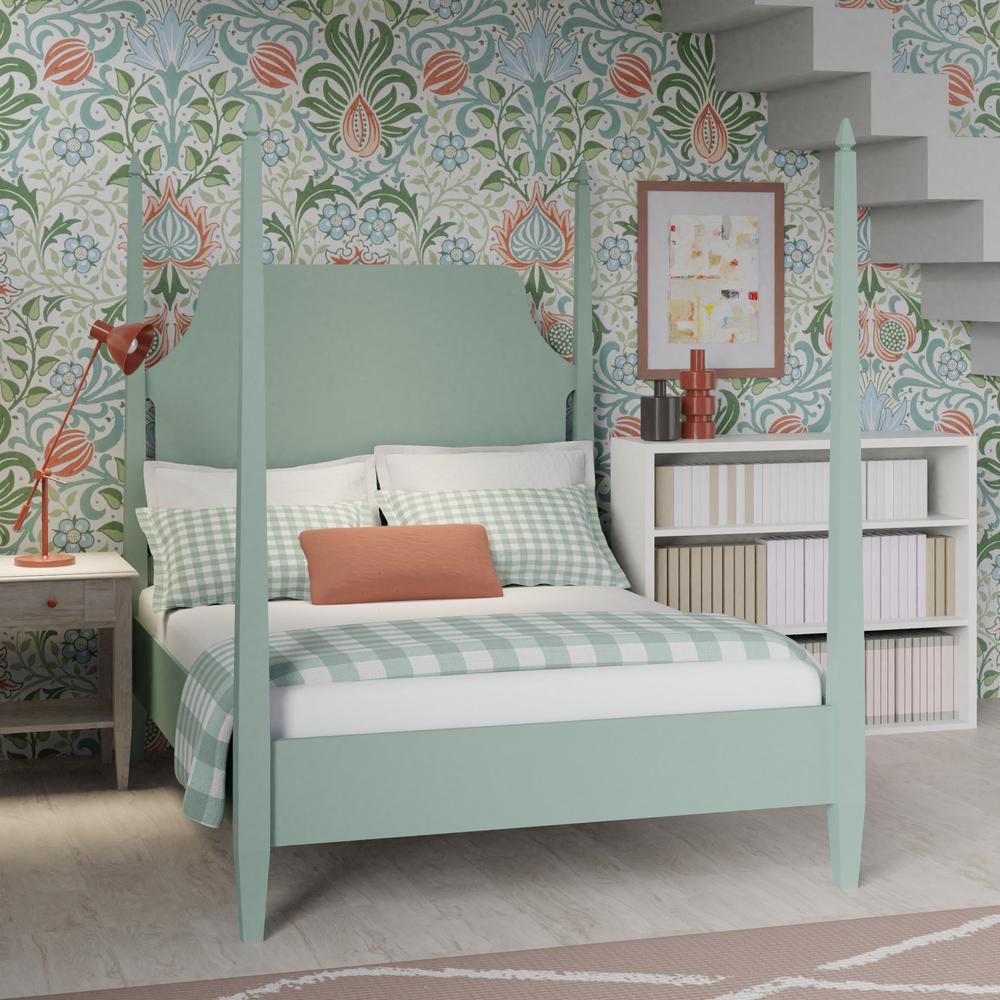 bed: Turner four poster bed frame
Lavender combined with bold pastels
Who doesn't love the gorgeous pastel triad of lavender, violet and turquoise? This combination looks beautiful in bedrooms and you can use white accents and accessories to help maintain balance when using this bold colour palette.
We would recommend using the pastel colour trio minimally across a predominantly white interior. For instance, a turquoise metal bed with lavender bedding and a white backdrop will add a serene touch to your bedroom and stop the space from looking too bold.
Why we love pastel bedrooms
Pastel bedrooms are making a huge comeback and the design examples above show that these cheerful shades are for way more than just the nursery.
Painting your bedroom in pastel shades will freshen up your interiors and help you create a soothing sleeping space. Pastel shades are extremely versatile and can be combined to create a wide range of different styles - from soft and feminine to bold and unique designs.
Check out our range of metal beds, wooden beds, brass beds, upholstered beds and mattresses.
More bedroom ideas