One of the most important decisions you'll have to make when shopping for a new bed is whether to opt for bed frame slats over a divan. And if so, would sprung slats make more sense? Solid slats? Metal slats? Wood slats?
If you're struggling to answer these questions, not to worry — we've got you covered in our extensive guide to bed slats and finding the most suitable frame for you.
Slats meaning: what are bed slats?
Simply put, slats are a type of bed base that you put your mattress on. They consist of long planks that sit horizontally inside the width of a mattress foundation or bed frame.
Each slat attaches to rubber holders in the frame and is usually made of solid wood or metal. If you have a larger bed, it may be necessary to have one or two columns of slats running alongside each other.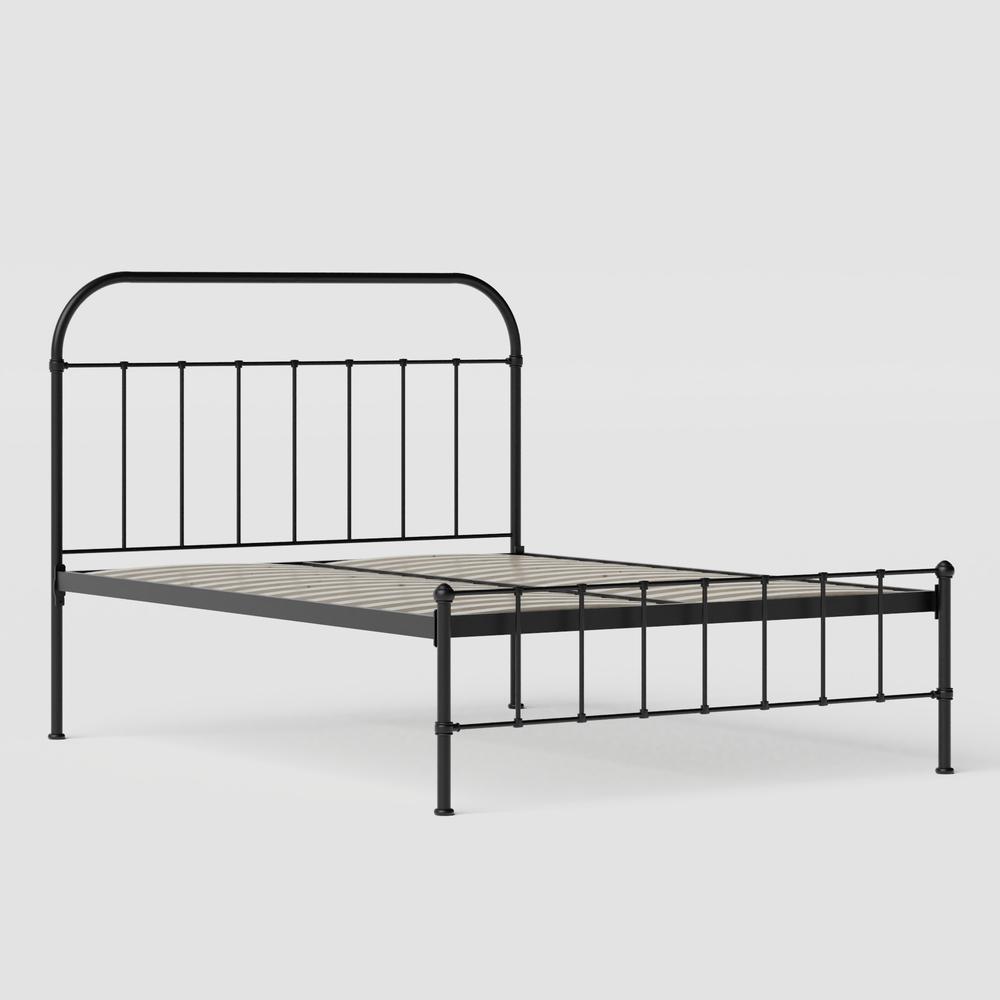 bed: Hamilton Iron Bed
How do slatted bases work?
Most people assume it's only the mattress that will support your body to give you the best night's sleep. However, the mattress actually goes hand-in-hand with a slatted bed base.
The purpose of bed slats is to keep your body weight evenly distributed by supporting the mattress. They work with the mattress to stop any sinking from happening and provide optimal comfort.
Bed planks can either be rigid or "flexible," which is also known as sprung bed slats.
What are solid slats?
Solid slats are straight and fixed. The good news is that they give the bed a firmer feel. The bad news is that they have no give, making the mattress work harder and affecting how long it will last.
As bed experts, we usually consider solid slats to be the slightly cheaper option. However, if you want firm bed slats then they are the perfect solution.
What are sprung slats?
With a sprung slatted base, the slats are curved and flexible. Just like the name suggests, they add a little "springiness" to your bed frame due to their bowed shape.
As a result, sprung slats aid the mattress in supplying maximum support, thus prolonging its life and increasing your comfort level.
However, one of the most common sprung bed slats problems is price. Cheap varieties may not support your weight, causing slat breakage and mattress tears.
What is the difference between a divan, solid bed base or slats?
A divan bed base is essentially an upholstered box. Some are fitted with castors for mobility and others are on legs to allow space underneath. Even so, there are three main types of divan:
Solid or platform top – this has a firm, non-sprung top panel that is often made from hardboard (tends to be the lowest in cost)
Firm edge – this harbours a small number of large, heavy-duty springs within a wooden-sided frame and is normally available with drawers or lift-up storage (costs a little more)
Sprung edge – this contains an open coil or pocket spring unit which is mounted on a frame and absorbs shock (the most luxurious option)
Divans are currently the most popular kind of bed base in the UK, given that you can buy matching headboards in an array of colours and fabrics.
That said, often when you ask the question solid bed base or slats, a slatted bed frame tends to outperform a divan as the wood used in divans can be of a lower quality. Divans can use cheap timbers which affects durability.
You can also find more flexibility in the firmness of your bed by opting for different slat types.
Are metal slats better than wooden slats?
In a word: no. Typically, we find that solid wood slats are slightly better and more affordable than metal ones.
Metal slats tend to be made "light" and therefore bend over time. They can also cause squeaking when there's some movement between the slats and the joints of a metal bed and they begin to rub together.
How big should the gap be between slats?
It's common for slats to sit about 2-3 inches apart to evenly support the weight of the mattress.
The gap between each slat on our beds is 62mm (or 2.44 inches). The recommended gap might vary depending on the differrent sizes and types of mattresses. This gap works for our mattresses, whether it be a king size slat bed frame or a queen slat bed frame.
To choose the bed slat gap, it's best to ask for your mattresses manufacturers recommendation.
How to fix wooden bed slats
Some homeowners may be concerned about how to fit slats on beds, but it's actually rather straightforward.
Pine or beech are the best woods to use for bed slats because they're lightweight and yet sturdy and easy to work with/produce. At the Original Bed Co, we use poplar which is more readily available and easier to farm commercially making poplar a better candidate.
Most people use plastic slat holders for wood bed mattress support which tend to degrade over time. We use metal slat holders to enhance durability.
Can I pair any mattress with my slatted base?
Yes, you can – the majority of mattress types will rest directly on the slats and shouldn't sink or slide.
If you do find that your mattress is moving around, check the positioning of your bed slats and make sure they are securely in place on the bed frame. If there is any movement (apart from vertical for sprung slats), then you should look at your bed frames manual or ask the manufacturer of the bed frame for advice.
Bed frames with slats: best sellers
If you're looking for a solid slat bed that is just as attractive as it is practical, you're in luck. There's something in our collection of slatted base frames with firm bed slats to suit every personal taste and style of sleeper.
Metal Bed Mattress Support Slats
For instance, this Hamilton Low Foot End Bed is one of our chicest iron/metal beds. As well as being robust, the powder-coated finish comes in a variety of colours to make an impact in any bedroom.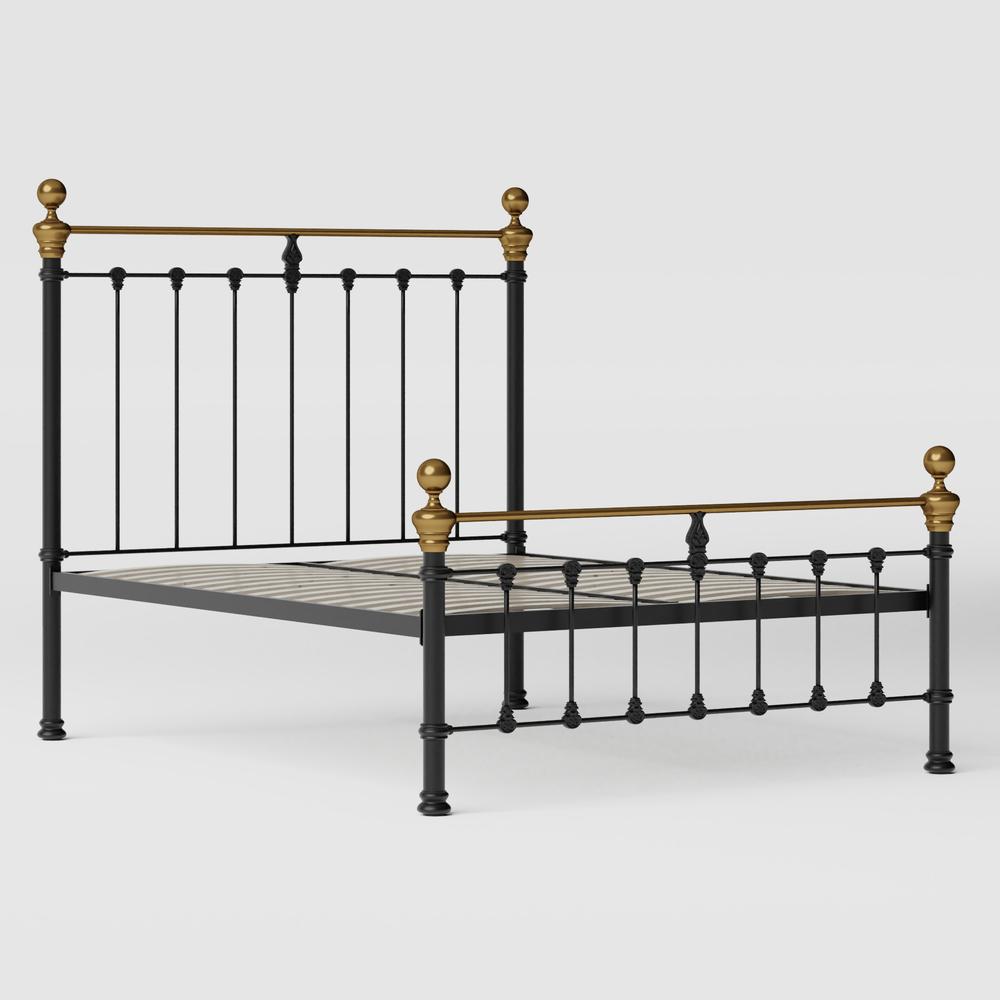 Upholstered sprung slatted bed frame
The Sunderland Upholstered Bed Frame comes with sprung wooden slats that are 20% thicker than the slats provided by other manufacturers to offer utmost support. Our standard fabrics are 100% cotton and you can buy them in several stunning hues.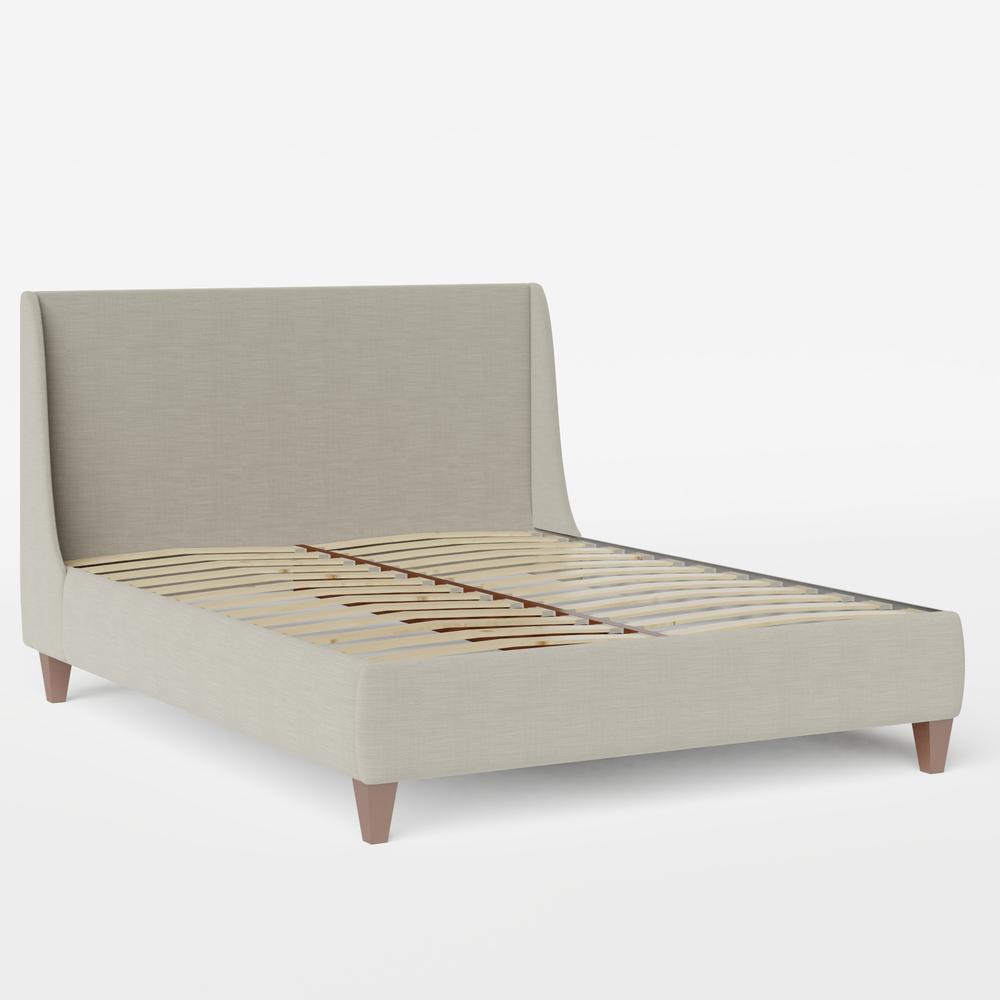 Wooden Sprung Slat Bed Frame
Lastly, this Marbella Low Footend Frame has sprung wooden slats that are 60mm (or 2.3 inches) apart, meaning it's compatible with most mattresses available on the market. The dark cherry colour will add a stamp of sophistication to your sleeping area and create a rich, luxurious feel in your home.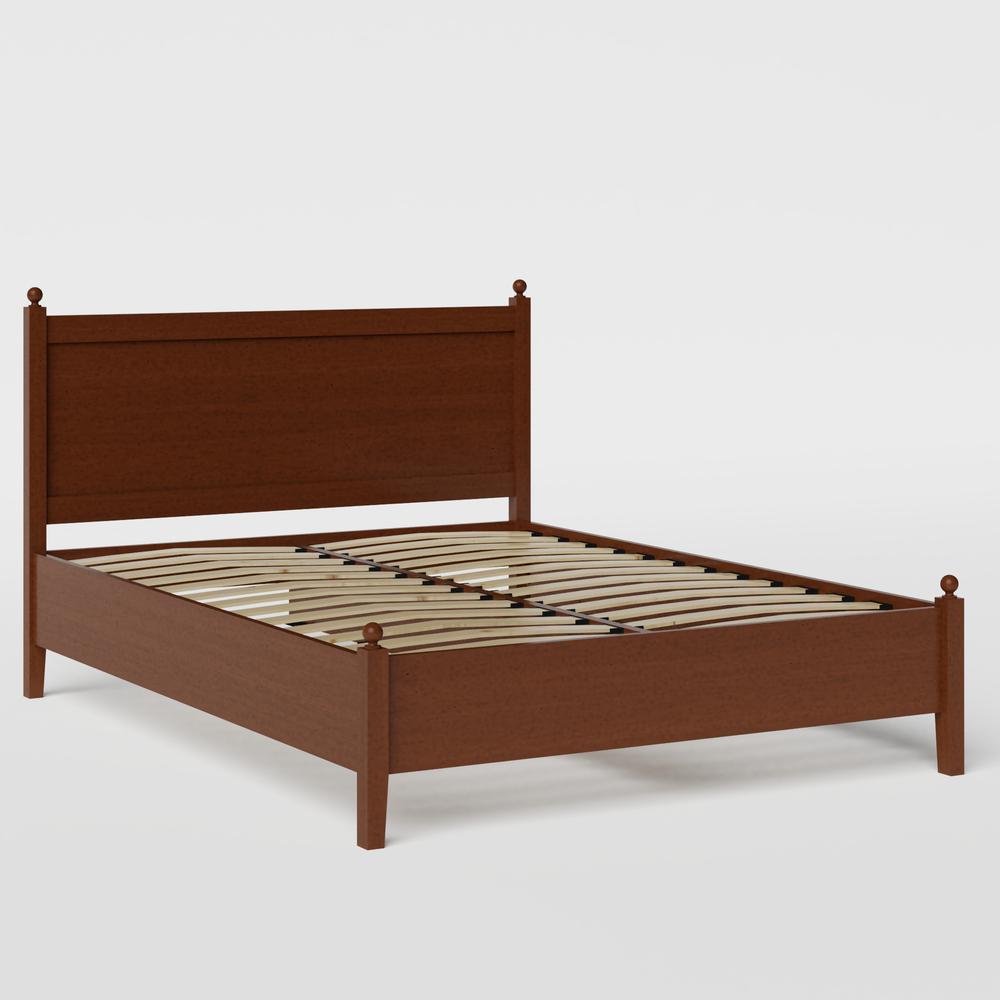 The takeaway
Generally speaking, a solid slat bed frame is best for those who prefer more firmness and are especially popular with back, stomach and side sleepers. Slats also work well if you get hot while you sleep, given that they allow more air circulation to help you stay cool during the night.
Whether it's a solid slat or sprung slat, we recommend wood for its lightweight and sturdy yet affordable nature.
If you need help when it comes to choosing the right bed frame for you, how to fit bed slats or talking through a sprung slat vs solid slat, don't hesitate to get in touch with us at sales@obc-uk.net or give us a call at 0800 4640875.
Related articles