There are various mattresses available and choosing the right size can be more difficult than it sounds! Do you need a double or a king mattress if you're sharing a bed with your partner? Is a single bed the best option for a child?
In this blog, we will discuss everything you need to know about bed sizes, and answer common questions like: "what size bed should I get for my room?" and "what size bed should I get for my teenager?"
What size beds are available?
There are several different beds available including single beds, small double beds, double beds, king beds, and super king beds. We usually recommend getting the biggest bed for a particular room as we've found that people are usually more disappointed if they get a bed that is too small rather than one that is too large.
You can find out what size beds are available by reading our bed size guide which lists bed sizes in the UK and Europe. This will help you determine what size bed you can fit in your bedroom space.
What size bed should I get for my bedroom?
When choosing a bed you should make sure there is at least 2 feet of space around all sides of the bed so that you can move around your bedroom with ease. You should also check that any drawers, doors, and other obstacles won't collide with the bed when open.
| Bed size | Bedroom size |
| --- | --- |
| Single | 5'0" x 8'3" (1.52m x 2.52m) |
| Small Double | 6'0" x 8'3" (1.83m x 2.52m) |
| Double | 8'6" x 8'3" (2.56m x 2.52m) |
| King | 9'0" x 8'6" (2.74m x 2.6m) |
| Super King | 10'0" x 8'6" (3.05m x 2.6m) |
To come to these bedroom sizes we minimised the size of the bedroom for the Single and Small double by assuming one side of the bed would be placed against the wall. If you have more space it would be more comfortable and you could get access to the bed from both sides.
For the double, king and super king size beds we assumed 2 feet of space on both sizes as usually these are used for two adults. However, if you're very constrained with space and need a bed for two adults then it's possible to get smaller than these recommendations by placed one side of the bed against the wall with access only from the one side.
These bedroom sizes only take into account the "free space" in a room. So if you have wardrobes, cupboards or any other furniture (apart from bedside tables), you'd need to take those into account and add space to the bedroom sizes we've measured.
Of course, even if you have plenty of space you can use a smaller bed size if you'd like to use the space for other purposes. This could be a changing area, a home office / study area or a casual sitting area.
What size bed should I get for an adult couple?
The majority of UK couples sleep in a standard double bed. A double bed is only 4ft 6in wide which provides each person with just 2ft 3in of sleeping space! If you strained for space or sleep intimately with your partner then the double is a perect size bed.
However, if you and your parnter are likely to disturb each other if you move around during the night then a larger size is a better choice. A king or queen-sized mattress will give you extra space which should help you sleep better at night.
Here are some key things to consider if you're deciding what size bed you should get:
How big is your bedroom? Measure your bedroom and compare it to the dimensions of different beds to determine what bed size will be most suitable.
Do you move around at night? A bigger bed will give you more space to change positions during the night without disturbing your partner.
Do you prefer to be close to your partner? Some couples find that being close to their partner increases intimacy, while others prefer to have their own space while they sleep.
How big/tall are you? Consider how much bed space you need to be comfortable e.g. tall people are more suited to a king or queen size bed as they are longer in length.
What is your budget? Larger beds are generally more expensive so keep this in mind when considering what size bed you should buy.
What size bed should I get for tall people?
A bed should always be longer than your body as you're not going to get a good night's sleep if your feet are sticking out at the end or your head is pressed up against the headboard. Trying to get to sleep at night can be difficult when you're tall, but most tall people can sleep comfortably in a king or super king bed.
Larger beds are longer as well as wider, which provides extra space to stretch out and change positions at night. The height of the foot end is also important as a low foot end means that your feet can dangle over the edge of the bed and won't be obstructed.
European double size beds are also longer than a UK double bed. However, finding a mattress and bed linen that fit can be a challenge, which is why most people purchase a bed from a UK manufacturer offering standard UK bed sizes.
What size bed should I get for a child?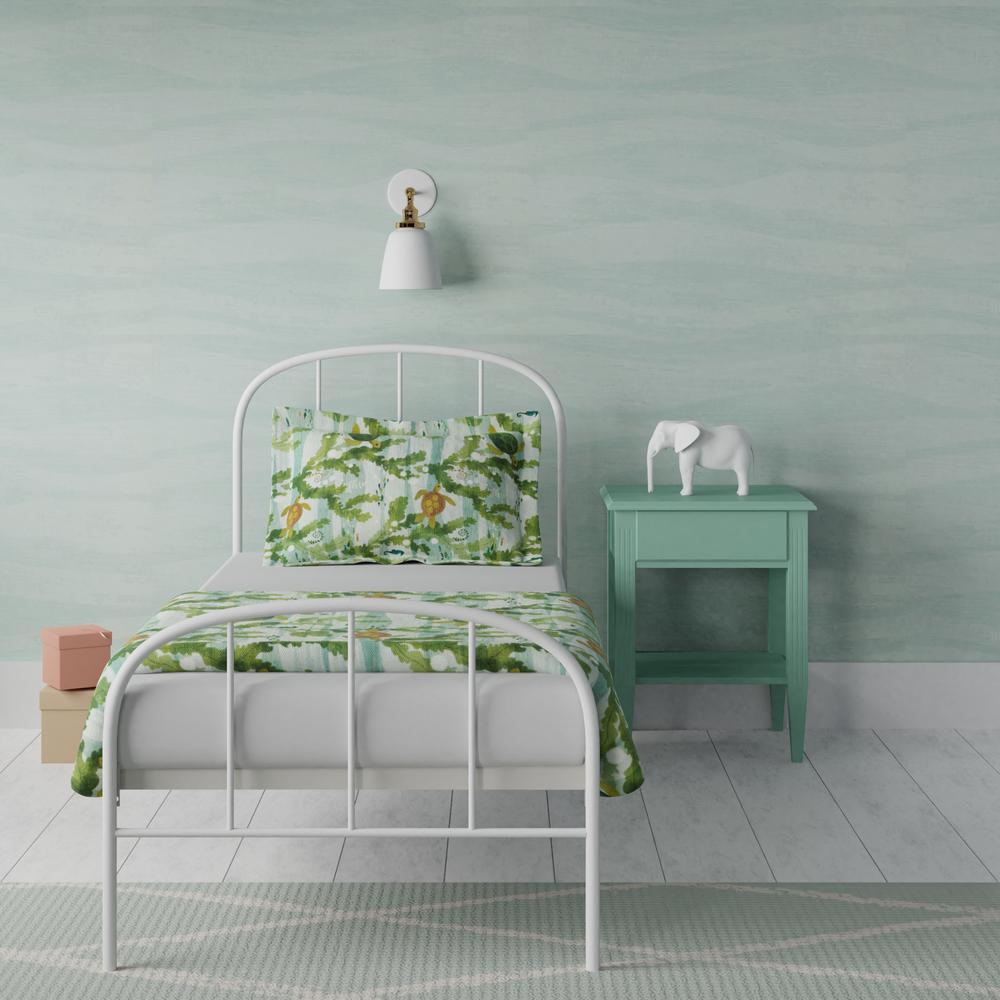 A single bed is sufficient for most children and it should offer enough space for them to sleep comfortably at night. However, a double bed is likely to be a better option if you sleep in your child's bed or they share with a sibling. You should take your child's age and size into account when choosing what size bed to get them, along with the space available in their bedroom.
Children grow rapidly and you may decide to upgrade your child's bed to a small double or larger once they reach adolescence. Space-efficient designs like day beds and bunk beds are ideal for children's rooms as they are versatile and will help you maximise floor space.
What is the most popular bed size in the UK?
Looking at the beds we've sold at OBC over the last two years, we can see that double and king size beds are the most popular. Check out the percentage of beds our customers have brought in each category:
| Size | Popularity |
| --- | --- |
| Single | 15% |
| Small Double | 10% |
| Double | 30% |
| King | 30% |
| Super King | 15% |
What is the best size of bed for you?
There are several different mattress sizes available and it's important that you choose the right bed for your bedroom and preferences. Generally speaking, larger mattresses are more comfortable (especially when two people are sharing) and we recommend buying the biggest bed size for a particular room.
At the Original Bedstead Co, we offer a collection of mattresses to suit every budget and preference. Get in touch if you would like advice on choosing the best mattress or visit our website: https://www.obc-uk.net
Related articles