Creating a beautiful and cosy bedroom doesn't have to break the bank! With some creativity and smart planning, you can transform your sleeping space into a relaxing oasis that reflects your style and provides ultimate comfort. So, if you're looking for budget bedroom decor ideas, you've come to the right place!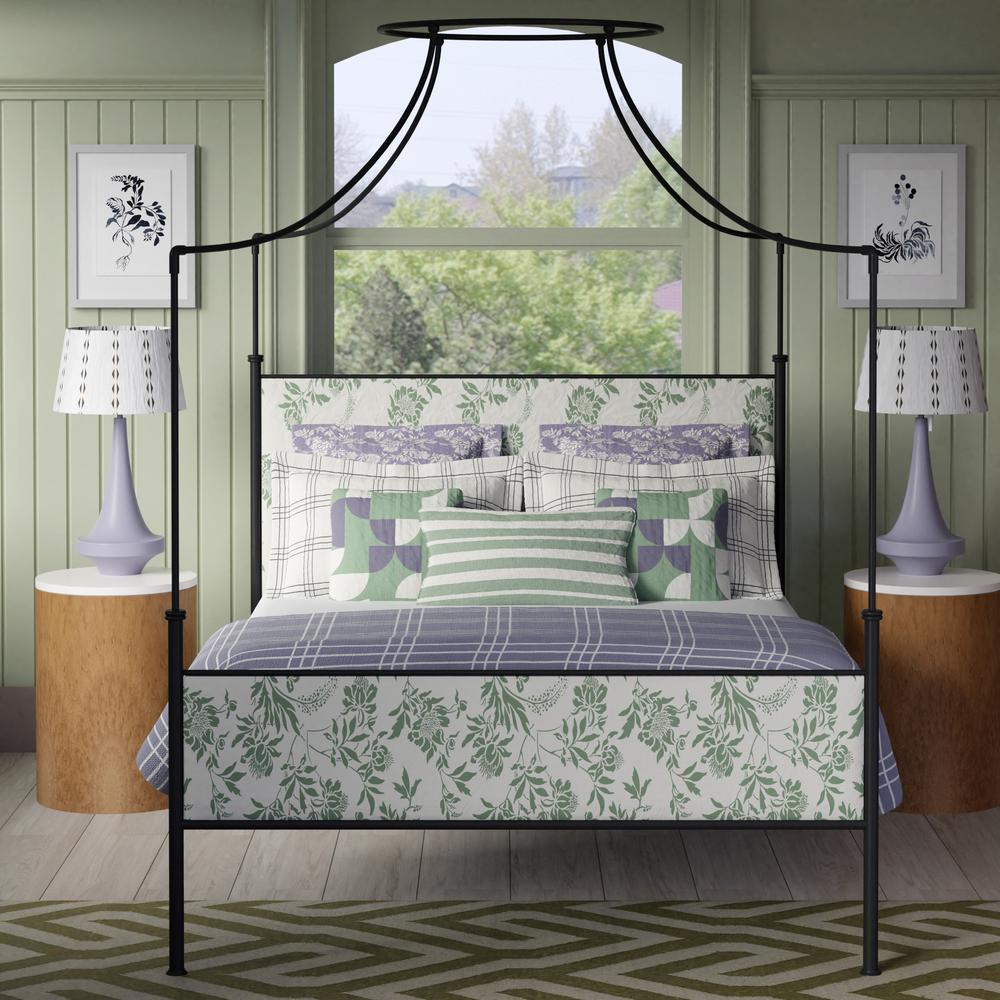 Reuse, Repurpose and recycle

Before you go shopping, pause and take a look at what you already have. Embracing your existing decor items is a fantastic way to save money and adopt a more environmentally conscious approach to decorating.
Let's look at some examples of items that can be easily be repurposed in your bedroom:
1. Old wooden ladder: Transform an old wooden ladder into a unique piece of decor. Use it as a stylish alternative to a traditional clothes rack or hang blankets or fairy lights from its rungs for a cosy touch.
2. Vintage suitcases: Give vintage suitcases a new lease on life by using them as stylish storage solutions. Stack them up to create a bedside table or place them at the foot of the bed to store clothing or extra bed linens.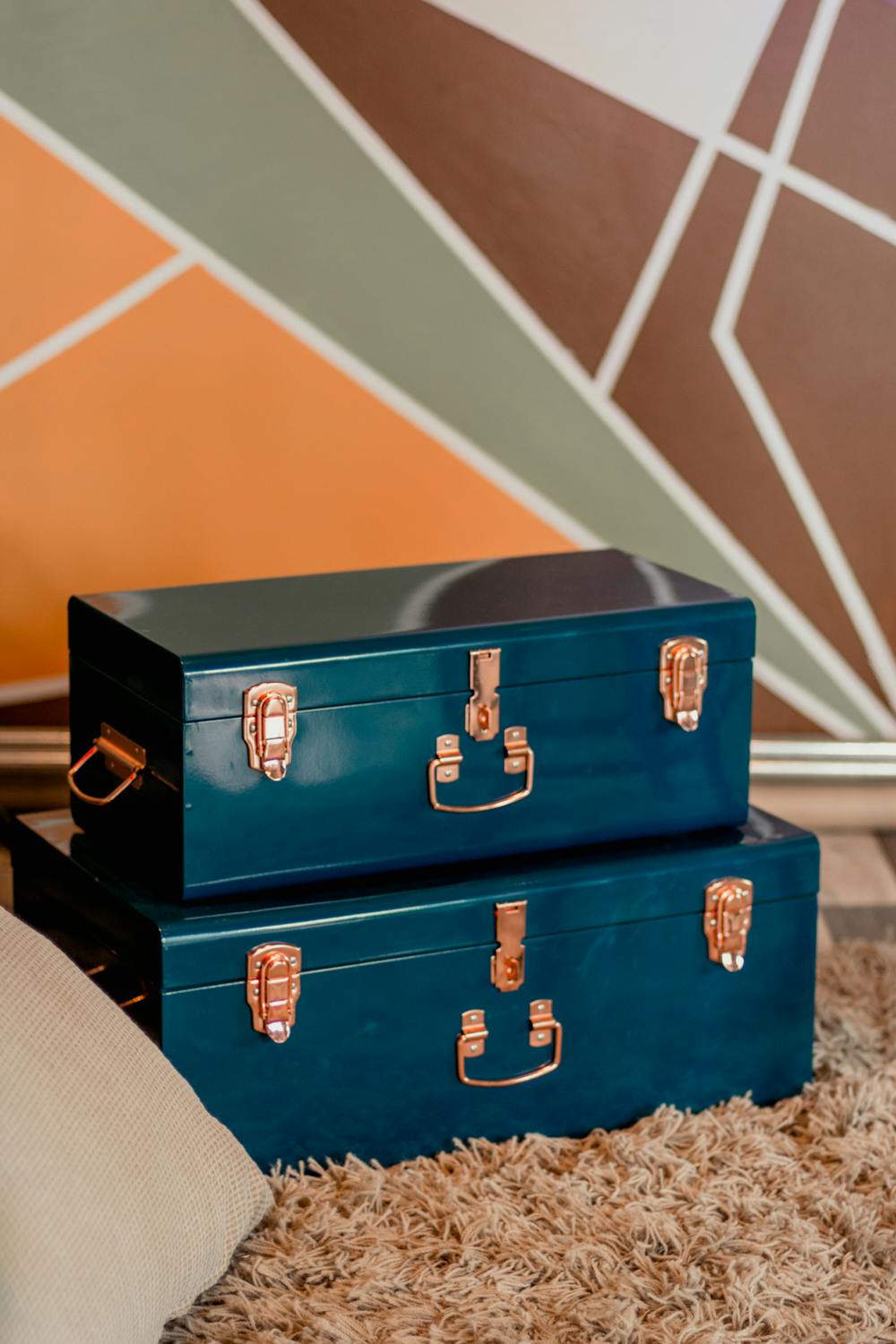 3. Mason jars: These versatile jars can do it all in your bedroom! Turn them into trendy candle holders, keep your makeup brushes organised, or use them as vases for flowers. You can also paint them in various colours/patterns to match your bedroom decor.
4. Old furniture: Old furniture holds huge potential for transformation and can easily be updated using paint and other accessories. With a little creativity, you can breathe new life into old chairs, bookcases, or coffee tables, giving them a personalised touch.
5. Vintage mirrors: Vintage mirrors can add a touch of elegance and character to your bedroom and you can easily paint them to match your decor style.
DIY decor and furnishing ideas
Adding a personal touch to your bedroom doesn't have to cost a fortune. Get crafty and embrace the world of DIY projects.
Create your own artwork, paint a mural on the wall, or design a headboard from reclaimed materials. DIY projects not only save money but also add personality to your space, making it truly yours.
Affordable shopping tips
If you do need to shop, don't worry, there are plenty of ways to find affordable treasures. Here are a few top tips:
– Check out charity stores for unique and affordable décor items.
– Browse and compare online marketplaces for budget-friendly options. Have a look at online marketplaces, search for the item you are after on Gumtree, Etsy, Preloved, Freecycle and Facebook marketplace where you may even find what you need for free
– Keep an eye out for sales and discounts at your local home stores.
Remember, it's not all about the price tag but the style and quality of the items you choose.
Creative paint and wallpaper ideas
Paint and wallpaper can transform the look and feel of a room!
Add a pop of colour with an accent wall or get creative with painting techniques like colour blocking or stenciling. Wallpaper can also make a bold statement without breaking the bank, especially if you use it as a focal point on one wall. You can use your wallpaper or paint to elevate your bed and compliment its fabric to give a complete look.
Budget – friendly lighting and accessory ideas
Lighting plays a crucial role in setting the mood in your bedroom. Look for affordable lighting options like string lights, floor lamps, or even a pre-loved chandelier.
Don't forget about accessories! Rugs, curtains, and throw pillows will add texture, colour, and personality to your space without breaking the bank. Make sure you choose accessories that complement the overall theme of your room by taking your colour palette and theme into account.
Use of plants for a refreshing touch
Bring a touch of nature into your bedroom with plants. They not only add beauty but also improve air quality and create a serene atmosphere. Choose low-maintenance plants like dracaenas or snake plants, and let them breathe life into your space.
__Suggested reading__: 14 Low Maintenance Plants for a Relaxing Bedroom Escape
Organising and decluttering
A clutter-free bedroom is a happy bedroom. Decluttering regularly will not only make your room look better but also make you feel more relaxed and peaceful.
Check out our top three budget-friendly storage solutions:
1. Use your wall space: Think vertically and make the most of your wall space. Put up shelves or organisers that you can hang stuff on. Floating shelves are cheap and perfect for books, decorations, or other items. Pegboards or wall grids are awesome for hanging hats, accessories, or other small things.
2. Get under the bed: Don't let that space under your bed go to waste! Use storage containers or baskets to keep things organised. Look for low-profile baskets that can easily slide in and out. You can store shoes, out-of-season clothes, or extra bedding. If you want to save even more space, try vacuum-sealed bags.
3. Organise your wardrobe: Maximise your wardrobe space by adding more rails or hooks. Use hanging shoe organisers or fabric baskets to store accessories, folded clothes, or shoes. A well-organized closet gives you more storage space and helps you find things quickly.
## Final thoughts
Remember, decorating on a budget doesn't mean sacrificing style or quality. With thoughtful planning and smart spending, you can create a beautiful bedroom that reflects your unique taste and personality. So, set your budget wisely, keep these budget bedroom décor ideas in mind, and get ready to transform your bedroom into an oasis you'll love coming home to!
Need a new bed to match your bedroom décor? Take a look at our awesome selection of metal beds wooden beds, brass beds, upholstered beds and mattresses. We've got options that will perfectly complement your new bedroom style!
If you need any advice on creating the perfect sleeping environment, don't hesitate to reach out to our friendly team. We're here to assist you and make sure you find exactly what you're looking for.
Related articles
– How to make a mood board for your bedroom?
– What are bed frame slats?
– What is a bedstead?
– How to decorate your bedroom: A handy checklist
– What is an upholstered bed?
– Bed buying guide
– How to paint your wooden bed frame?