Bedroom interior design has evolved rapidly over the years. Minimalist bed frames made from metal and wood have always been popular, but styles are changing and many people now prefer upholstered bed frames made from various fabrics.
A plush upholstered bed is a statement piece that will add style, comfort and warmth to your bedroom environment.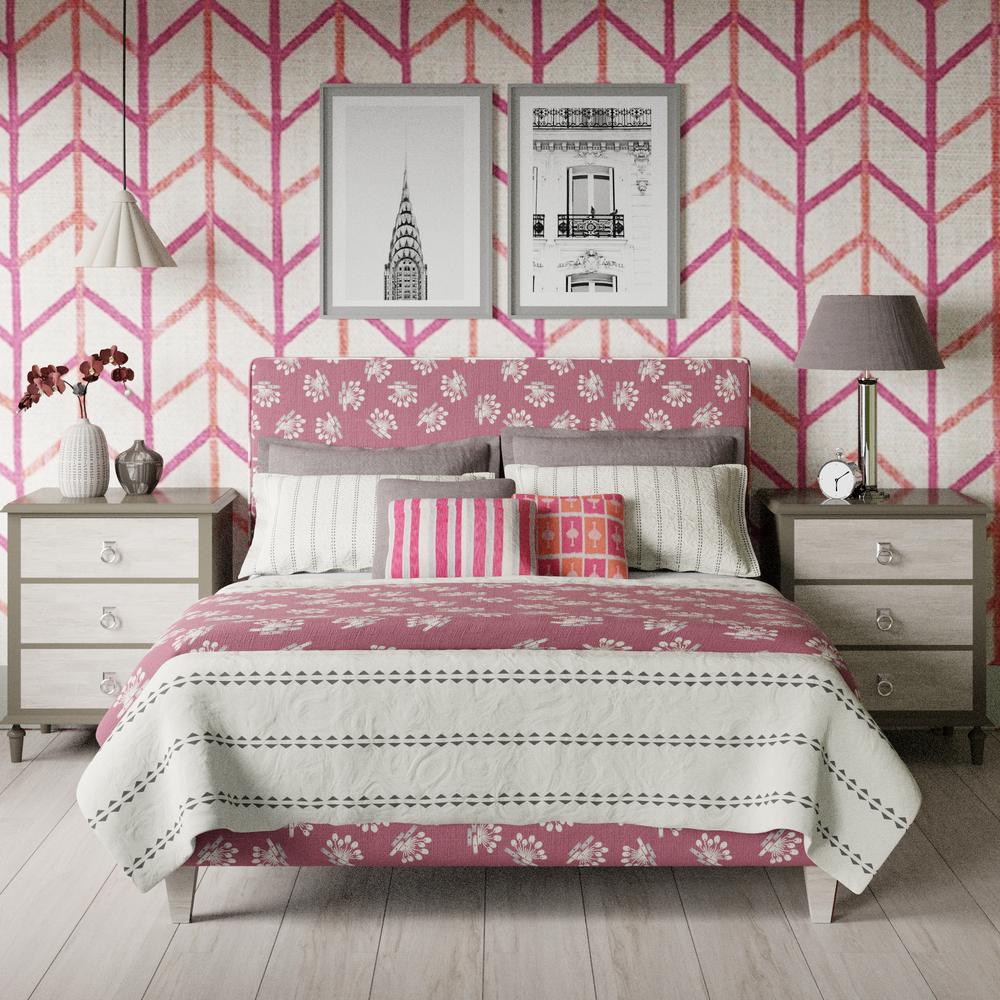 In this article, we'll discuss everything you need to know about upholstered beds and answer key questions like what is a fabric bed frame? and is an upholstered bed right for me?
What is upholstery?
Upholstery can be described as the method of attaching padding, cushions, and other soft materials to furniture frames. This padding is then covered with materials such as velvet, suede or faux leather. Various types of furniture can be upholstered including beds, dinings chairs, sofas, and so on.
Upholstered furniture is popular because it provides cushioning which creates an extra level of comfort. Upholstery, with various textures, colours and patterns, can be layered when designing any room for a more visually appealing space.
What is an upholstered bed?
Bed upholstery is the process of adding cushioning to a bed frame. Generally speaking, an upholstered bed is any bed that is covered in soft materials rather than just being constructed from wood or metal.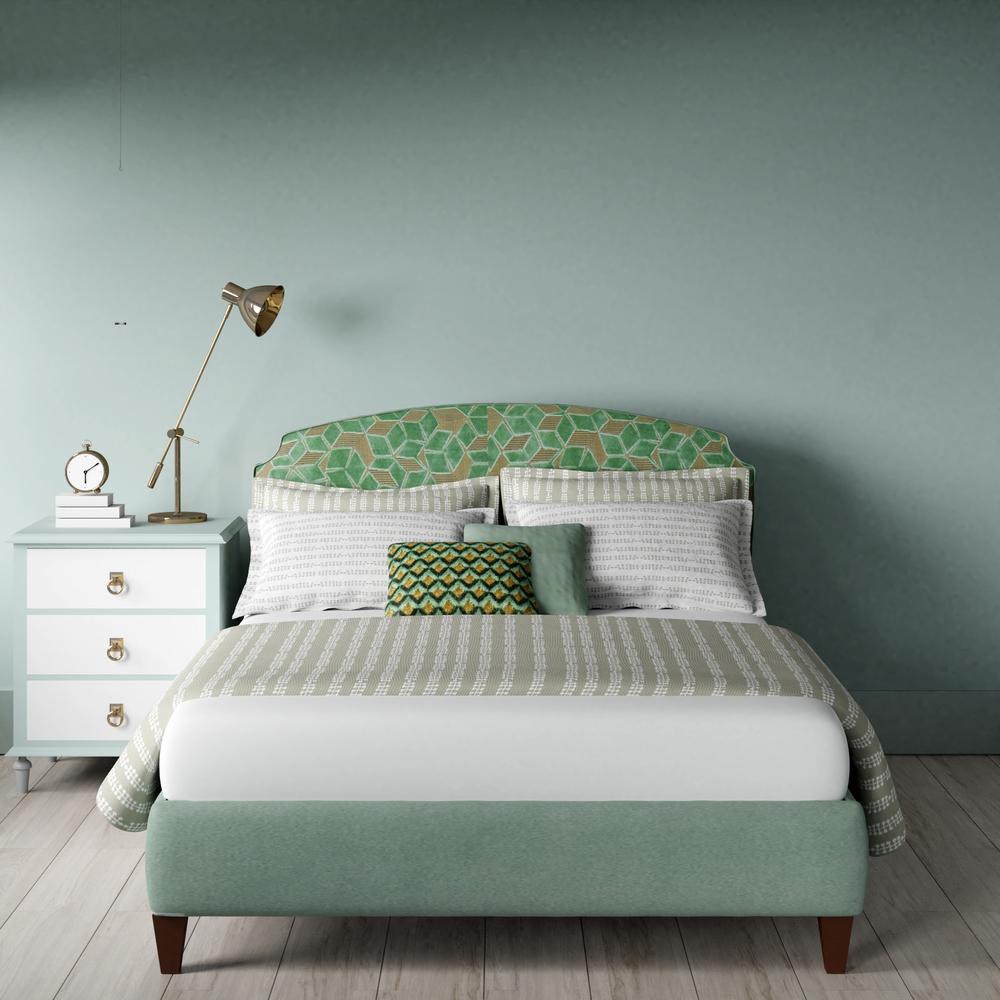 bed: Lide upholstered bed
In most cases, the bed upholstery is placed on top of additional padding. This creates a plush headboard that is softer to the touch and more comfortable. Decorative elements such as beadings or buttons are often added to give upholstered bed frames a more luxurious look.
Types of upholstered bed fabrics
Various types of materials can be used to create an upholstered bed frame. The best fabric for your upholstered bed frame will depend on several factors such as your budget, your lifestyle, and the look you want to achieve.
We've highlighted 6 of the most commonly used fabrics below.
Cotton - Cotton is one of the most popular upholstery materials because it is soft, cheap, and widely available. However, this upholstery fabric is prone to stains and fading over time.
Velvet - Velvet is the perfect material if you want to add a touch of glamour to your bedroom environment. Velvet is a timeless material that will make a big impact.
Leather - Leather is a popular choice for people with children and pets as it's easy to wipe down and resistant to stains. You can also opt for faux leather materials if you prefer.
Wool - Wool is a good option for upholstered bed frames because it is durable and doesn't require much upkeep.
Polyester - Polyester is a synthetic material that is made from a blend of cotton and other fibres. It is crinkle-free and retains dye colours extremely well, making it a popular upholstery material choice.
Linen - Bed frames can be upholstered in a stylish linen blend, with a choice of colours to suit any existing decor. At OBC, we use the Linara from Romo Fabrics which features an exquisite cotton-linen blend.
Tip: Check out this guide by Houzz if you want more guidance on picking the best upholstery material for your bed frame.
Why upholstered beds? Pros and Cons
Pros of upholstered beds
Versatile - Upholstered beds come in a massive variety of fabrics, colours and textures. This means they can complement any style of bedroom and design aesthetic.
Comfort - Upholstered bed frames have padding which creates a softer look and adds an extra comfort level. They are ideal if you like to sit up in bed reading at night and will offer fantastic support for your neck and back.
Durable - Most upholstered bed frames are made from sturdy materials that can withstand heavy use and remain in excellent condition for many years. You can also opt for bed upholstery made from low maintenance materials like polyester.
Cons of upholstered beds
Upkeep - Upholstered beds are susceptible to marks and other damage over time. You should vacuum the material once a week to keep dust at bay and maintain the condition of the fabric. Check out these upholstery cleaning tips.
Pet hair - A fabric headboard bed might not be the best option if you have pets as they may scratch the material and fur is likely to stick to the fabric.
Larger floor space - Most upholstered beds are bigger than traditional bed frames due to the extra padding and material. This means they may not be suitable if you have a small or narrow bedroom.
Types of upholstered beds
There are lots of different upholstered bed frame designs to choose from. Unsure which upholstered bed frame is best? Here are the popular types to consider:
Wingback bed frame
A wingback bed frame is the type of bed you are likely to see in a luxury, high-end hotel. The bed's sleek wingback headboard gives it an elegant appeal and frames can be customised with decorative elements to suit your bedroom design.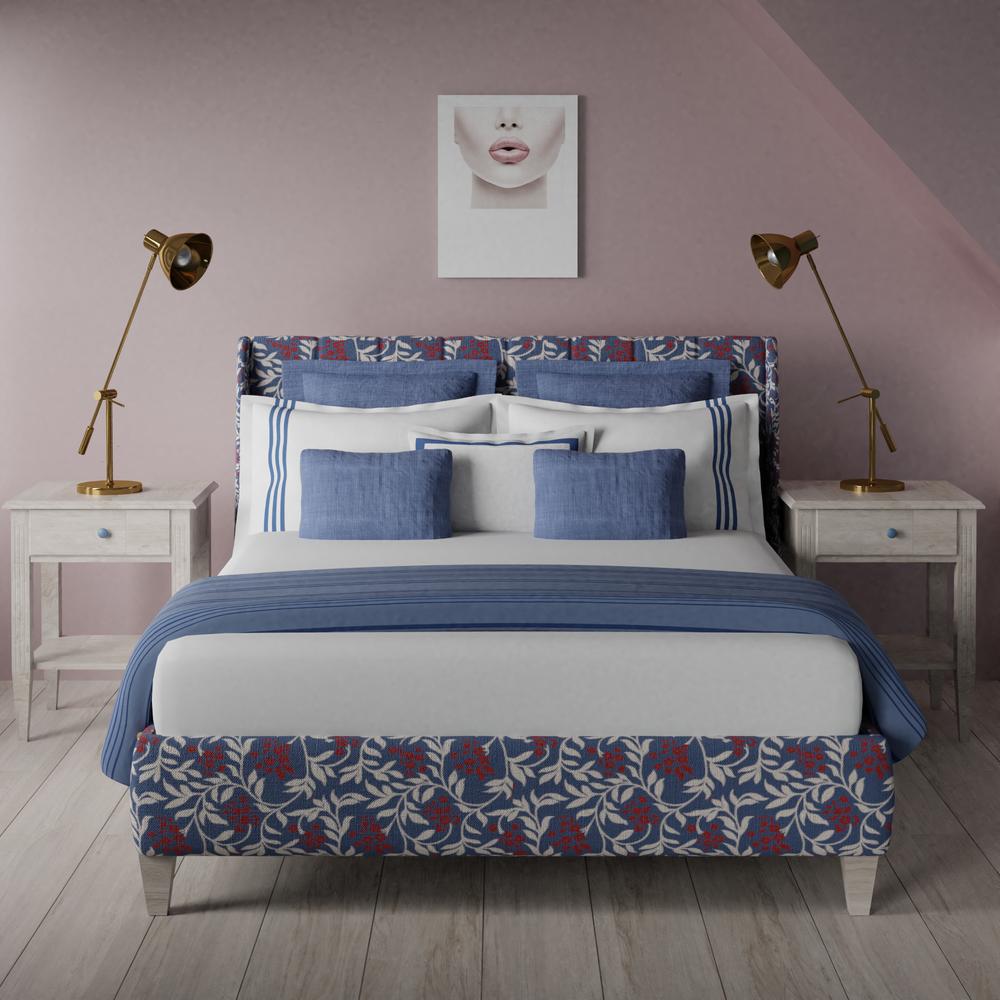 bed: Sunderland upholstered bed
Tufted bed frame
Tufted bed frames feature a soft headboard that is not only padded but also tufted. This means the fabric is sewn together and secured with a button or a knot. Tufted bed frames give a timeless look and create an elegant bedroom style.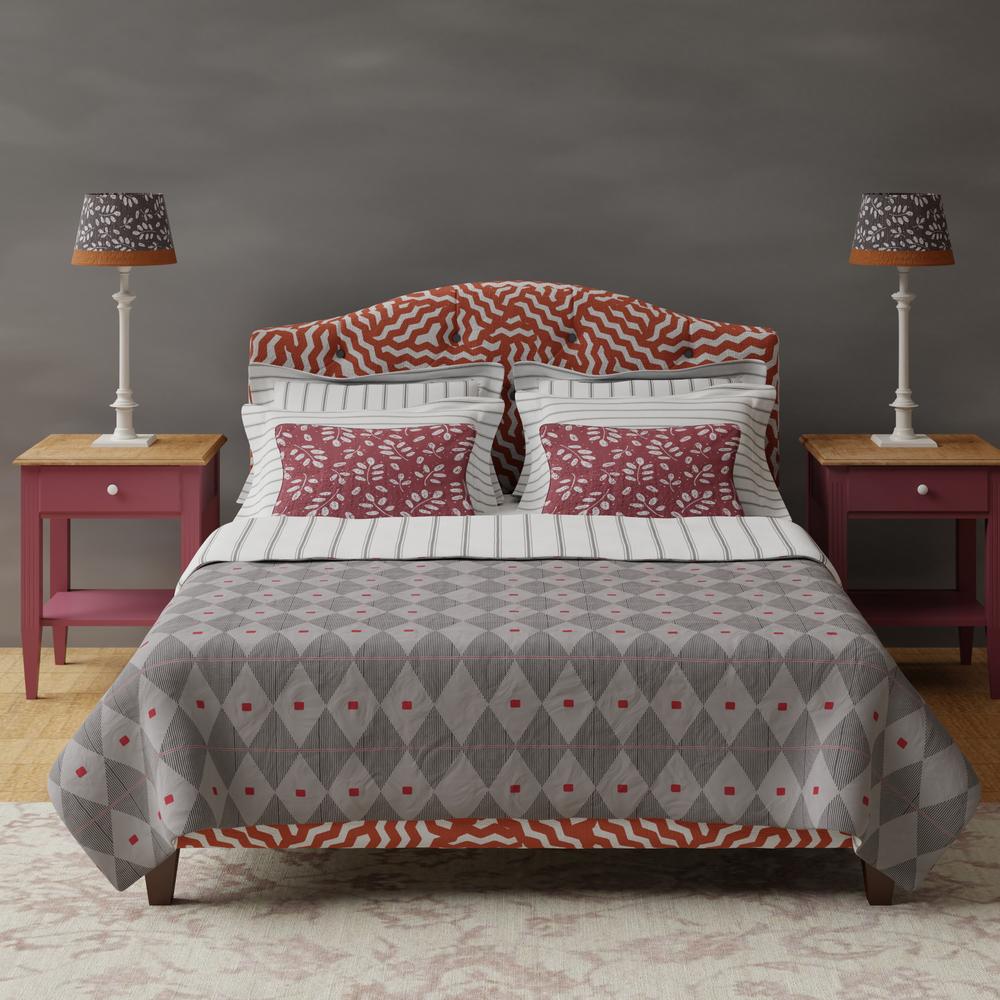 Sleigh bed
As the name suggests, a sleigh bed resembles a sledge as it has a curved foot and headboard. Sleigh beds have the wow factor and look stunning in a wide range of bedroom interiors. Many sleigh beds can be customised with built-in drawers to create extra storage.
Standard bed
A standard bed uses a traditional bed frame that requires a box spring. It is the most versatile upholstered bed design and suits a wide variety of interiors. There are lots of things you can do to enhance the look of a standard bed frame i.e. by adding embroidery or decorative nailhead trim.
Platform bed
Platform beds are popular because they are easy to install and unlike traditional bed frames, they don't require a box spring. They provide a low-to-the-ground and streamlined look which is ideal for modern living spaces.
Things to know before buying an upholstered bed
A fabric upholstered bed frame is a fantastic choice if you're looking for a comfortable and stylish bed that will create a cosy bedroom space.
That said, there are some drawbacks to consider. We've covered potential cons above, but here's a recap of the things to be aware of before buying an upholstered bed…
The fabric can stain very easily.
Pet hair and dust will stick to the material.
Most upholstery fabric needs regular cleaning.
Upholstered beds can take up a lot of floor space.
Is an upholstered bed right for me?
Purchasing a new bed is a big investment and it's important that you make the right decision. Upholstered bed frames are extremely popular, for very good reason! Our range of fabric upholstered beds will provide the ultimate comfort and add a touch of elegance and style to your bedroom space.
If you're looking for a more space-efficient and low-maintenance option, then you may prefer to check out our collection of wooden beds and metal bed frames.
Get in touch if you are still unsure whether an upholstered bed is right for you and you'd like some expert guidance. We are always happy to help!
Related articles