This is part of our complete mattress buying guide – check out the full guide here.
Firstly, what is an open coil mattress? Open coil mattresses feature inner metal springs that are connected and run down the entire length of the mattress. This is then topped with a foam layer or another type of padding.
An open coil mattress is also known as a standard sprung mattress, a coil spring mattress, an open coil Bonnell spring mattress, and various other names. They are one of the most popular mattresses because of their comfort and affordability, but there are other spring mattress types that may be better suited to you.
In this blog, we will discuss the key benefits of open coil mattresses and help you decide whether an open coil or pocket sprung mattress is the best option.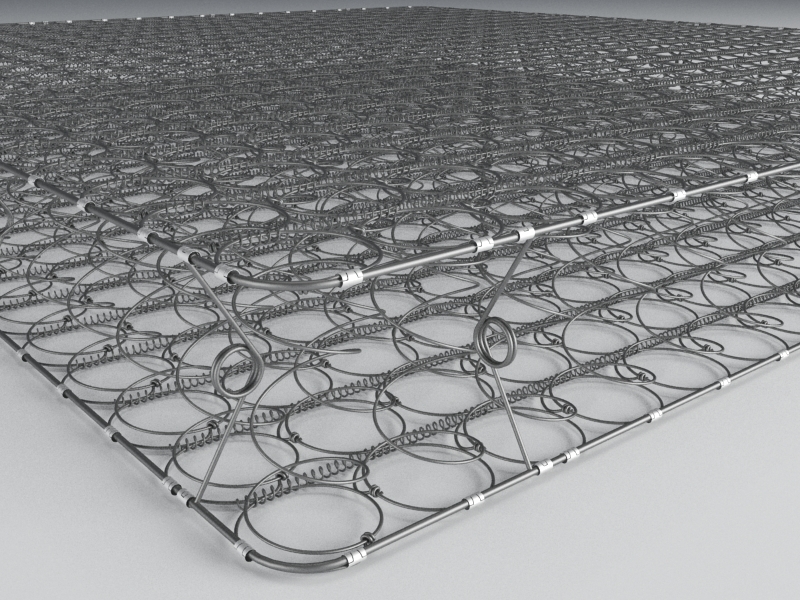 Image courtesy of turboquid.com
Benefits of open coil mattresses
There are several reasons why the open coil mattress has remained popular for so long. Here are two of the benefits of choosing a standard sprung mattress…
1. Lower in price
An open coil mattress can be significantly cheaper than other mattress types. This is because they are easy to mass-manufacture and have a relatively low production cost. An open coil mattress is an attractive option if you want a comfortable mattress that won't break the bank!
2. Lightweight
An open coil mattress is generally lighter than other mattress types such as a memory foam mattress. This means that a coil sprung mattress is easier to turn without putting strain on your back.
Experts at the Sleep Foundation recommend that you should rotate an open spring mattress 1-2 times a year and an older coil mattress should be turned 2-5 times per year. Turning your coil mattress regularly will help prevent dipping and increase its lifespan.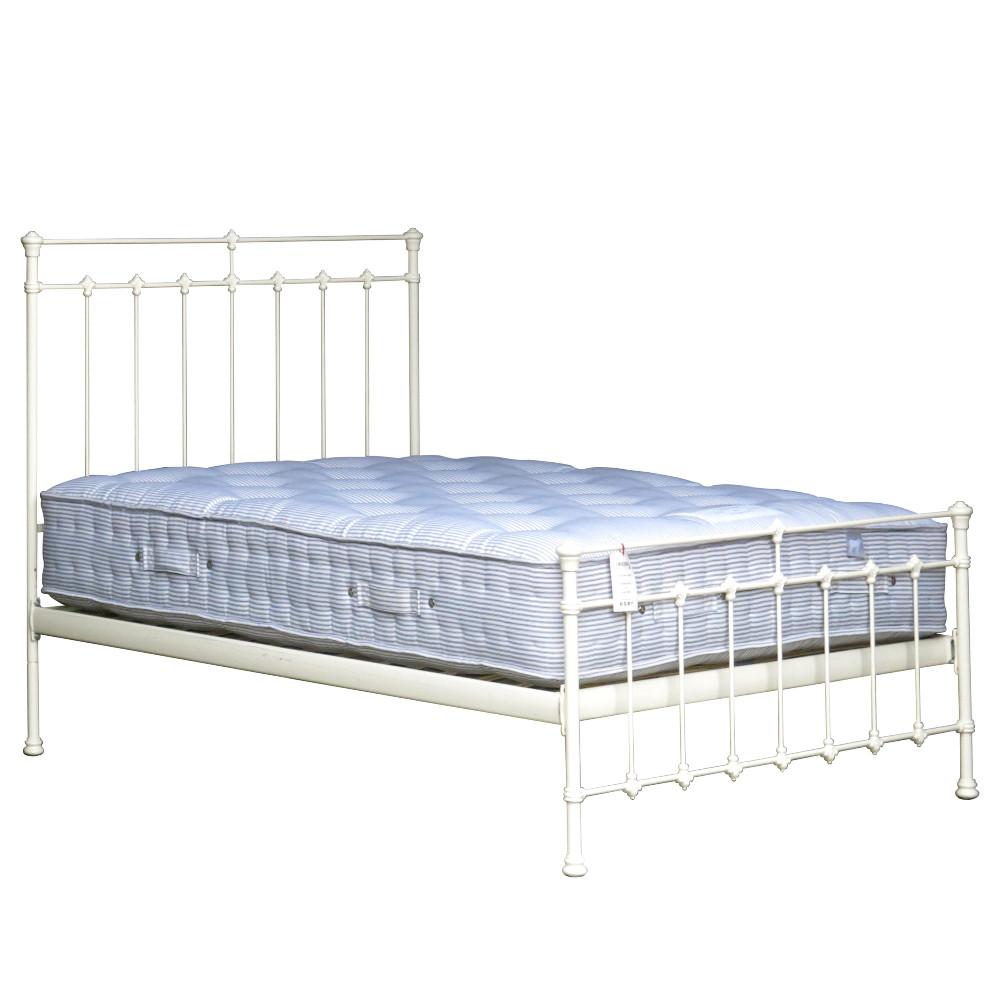 Are open spring mattresses any good?
Coil springs have been used in open spring mattresses since the mid-late 19th century and they remain one of the most popular mattress types available today.
However, the traditional coil mattress design has been adapted to improve comfort and pocket sprung mattresses have grown in popularity in recent years. A pocket coil mattress is almost as affordable, but they offer several advantages when compared to a standard coil sprung mattress.
Do we advise buying open coil sprung mattresses?
This is why we advise our customers to buy a pocket sprung mattress rather than a basic coil sprung mattress. We only recommend buying an open coil mattress if your budget is low and you are planning on using the coil mattress for a short period of time.
Read on to discover whether an open coil spring mattress or pocket sprung mattress is the right choice for you.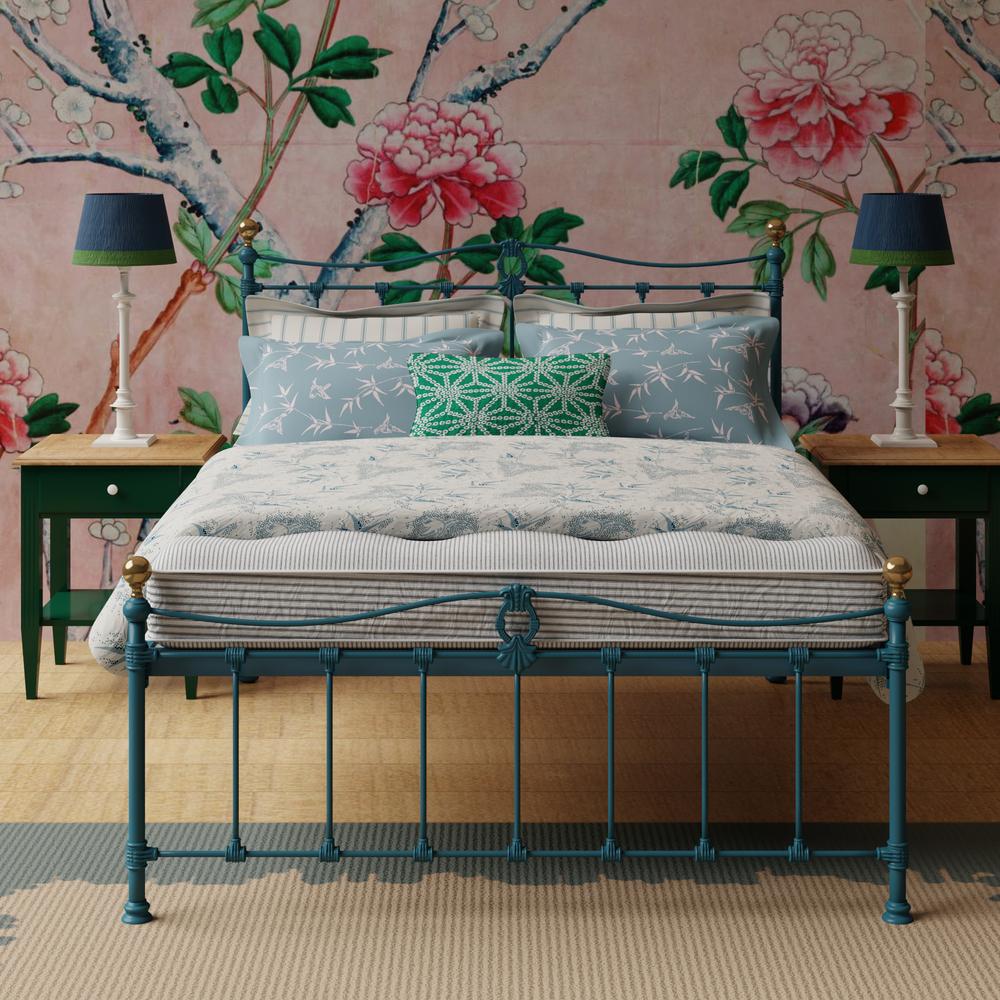 Tulsk bed with Juno mattress
Open coil vs pocket sprung
Many people struggle to understand the difference between different types of spring mattresses such as a open sprung or pocket sprung mattress. So what is the difference between an open coil sprung vs pocket sprung mattress?
Pocket spring mattress definition
In a pocket coil mattress, each spring is sewn into individual pockets of fabric instead of having one connected spring unit. Natural fillings like cotton, wool, or man-made fillings are used to provide varying levels of comfort, ventilation, and durability.
Difference between open coil and pocket sprung
A pocket coil mattress is manufactured differently from a standard open coil mattress and offers support that is personalised to your body shape. Pocket sprung mattresses have been carefully designed to ensure optimal comfort and support while you sleep.
Here are three advantages of pocket coil mattresses when comparing open coil vs pocket sprung:
Adapts to your movements while you sleep
Offers more personalised support
Offers optimal pressure relief
The spring system in a pocket coil mattress is extremely supportive, which is why they are often used in orthopedic mattresses. These mattresses have been specifically designed to relieve pressure and adapt to your sleep position to promote a healthy posture. A pocket coil mattress is a great option if you suffer from back pain and need enhanced levels of support.
Is a standard sprung mattress right for me?
If you are deciding between an open sprung or pocket sprung mattress, we would always recommend going with the pocket coil design. In our experience, a pocket sprung mattress is the best option in most cases as it offers several advantages when compared to a standard coil mattress.
You should never overlook the importance of your mattress! In our experience, a good quality mattress can make a world of difference to your sleep, health, and overall quality of life.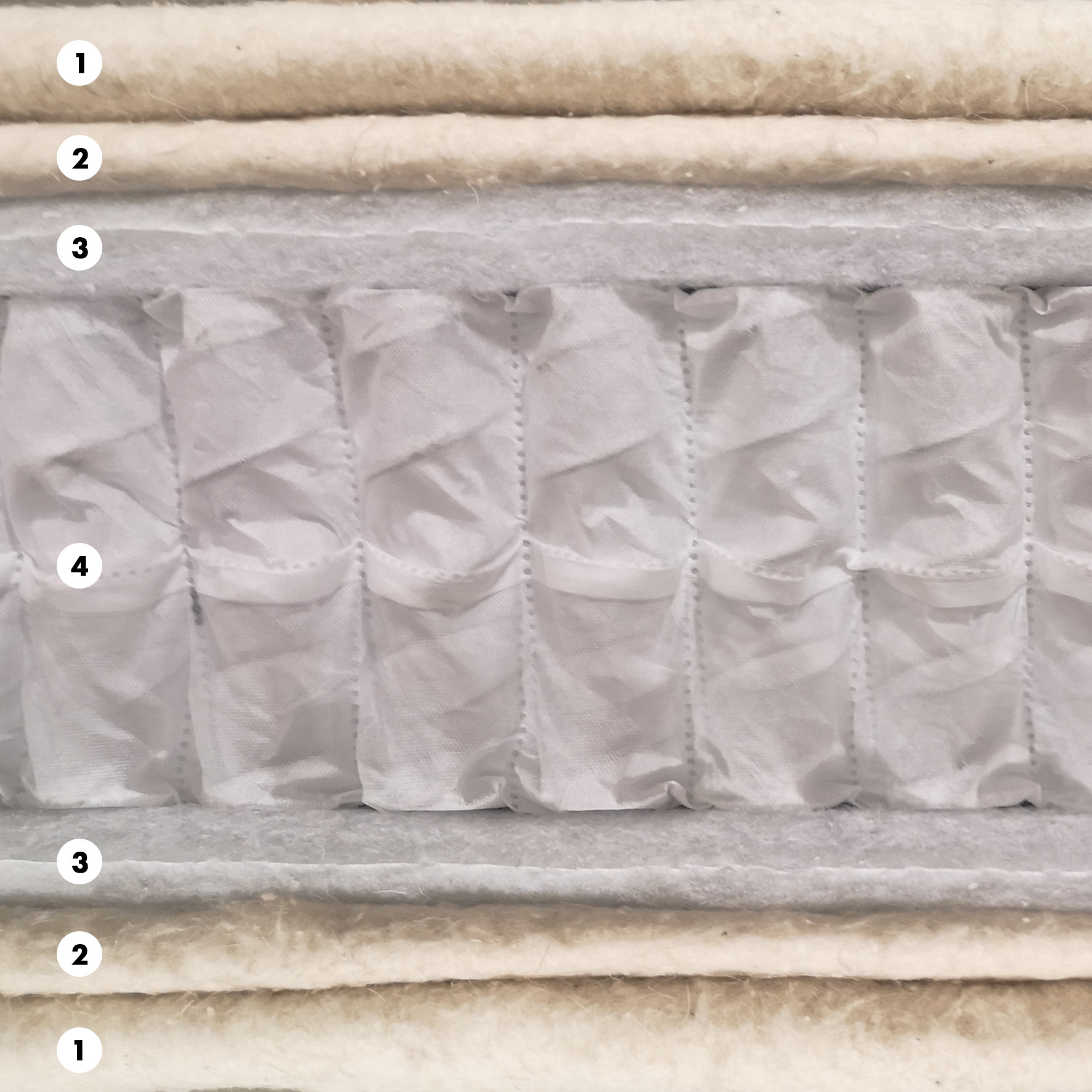 mattress: Juno Cotton pocket sprung mattress
Best alternatives to open coil mattress in our collection
The open coil mattress is still a popular mattress type, but a pocket coil mattress offers several advantages and is the better option in most cases.
We offer a collection of pocket coil mattresses designed to offer optimal comfort and personalised support while you sleep. Check out our popular Juno Original or our premium Juno Cotton pocket coil mattress. We even offer a 100 night comfort trial on all of our mattresses so you can test your new mattress and make sure it's perfect!
Get in touch if you are still unsure about the differences between an open coil vs pocket sprung mattress and would like some expert guidance. We are always happy to help!
Related articles