This is part of our complete mattress buying guide – check out the full guide here.
The average person spends roughly a third of their life sleeping – so it's crucial that you have a comfortable and supportive bed.
There is a wide variety of mattresses available, from budget options to luxury mattresses. Purchasing a high-quality mattress is a great investment because it will encourage a good sleep routine and give you many years of use.
In this article, we will discuss everything you need to know about mattress costs and answer common questions like: "how much does a mattress cost?" and "what factors influence the price of a mattress?"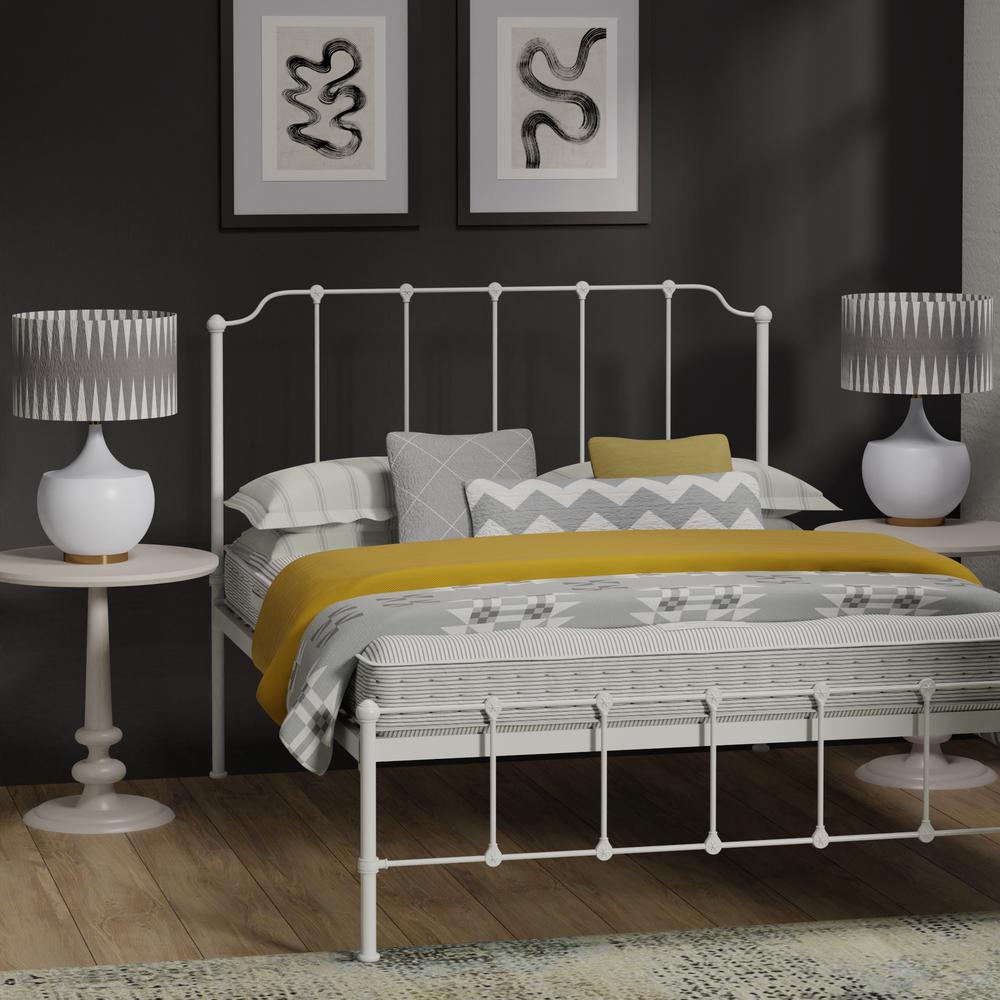 Julia bed with Juno mattress
It's not always as simple as "the more the better" and mattresses with fewer pocket springs are not automatically cheaper. In this blog, we'll try to make things clearer by discussing everything you need to know about pocket springs, including what are pocket spring mattresses and how many pocket springs are best.
What affects the price of a mattress?
Many factors contribute to the cost of a mattress and it can be difficult to understand what price range to expect when purchasing a new mattress.
Here are some factors that influence the cost of a mattress:
Mattress size – Larger mattresses will typically be more expensive e.g. a king-size mattress will cost more than a single or double mattress.
Materials used – The cost of a mattress is directly related to the quality of its materials. Premium mattresses use high-quality materials like memory foam and natural fibres which are more expensive to source and manufacture.
Country of manufacture – Imported mattresses can be more affordable since manufacturing and labour costs are lower. However, you should always choose a manufacturer that uses approved materials and offers a warranty on new products. Make sure that you also check the shipping fees as this can increase the price of the mattress considerably.
Why are some similar pocket sprung mattresses more expensive than others?
Pocket sprung mattresses are generally more expensive than traditional sprung mattresses because they offer superior motion separation due to the fact each mattress spring is housed in an individual pocket.
In addition to the points mentioned above, you can also have variations in price because some brands have higher markups or don't make their own mattresses so have to source products from an external manufacturer.
Well-known mattress brands typically use higher-quality materials and charge more for pocket sprung mattresses. Shop around and compare prices to find the best value pocket sprung mattress – but remember that cheaper is not always better!
How much should I spend on a budget mattress?
A budget mattress is the most affordable option as it is made from basic materials. You can expect to pay between £100 and £500 for a budget mattress.
Choosing a low-cost mattress may be the best option if you have a small budget. The good news is that an affordable mattress can still provide good comfort and support if you do your research and choose a quality budget mattress.
Our Juno Original is a great example of a budget-friendly mattress that offers great support at an affordable price.
How much should I spend on a mid-range mattress?
A mid-range mattress will cost between £500 and £1000 and will usually feature an all-foam, hybrid, or pocket spring construction.
Mid-range mattresses are made from better materials than budget mattresses, but they are more affordable than premium and luxury mattress brands. Take a look at Juno Wool if you are looking for a mid-range mattress that features natural fillers and individual pocket springs.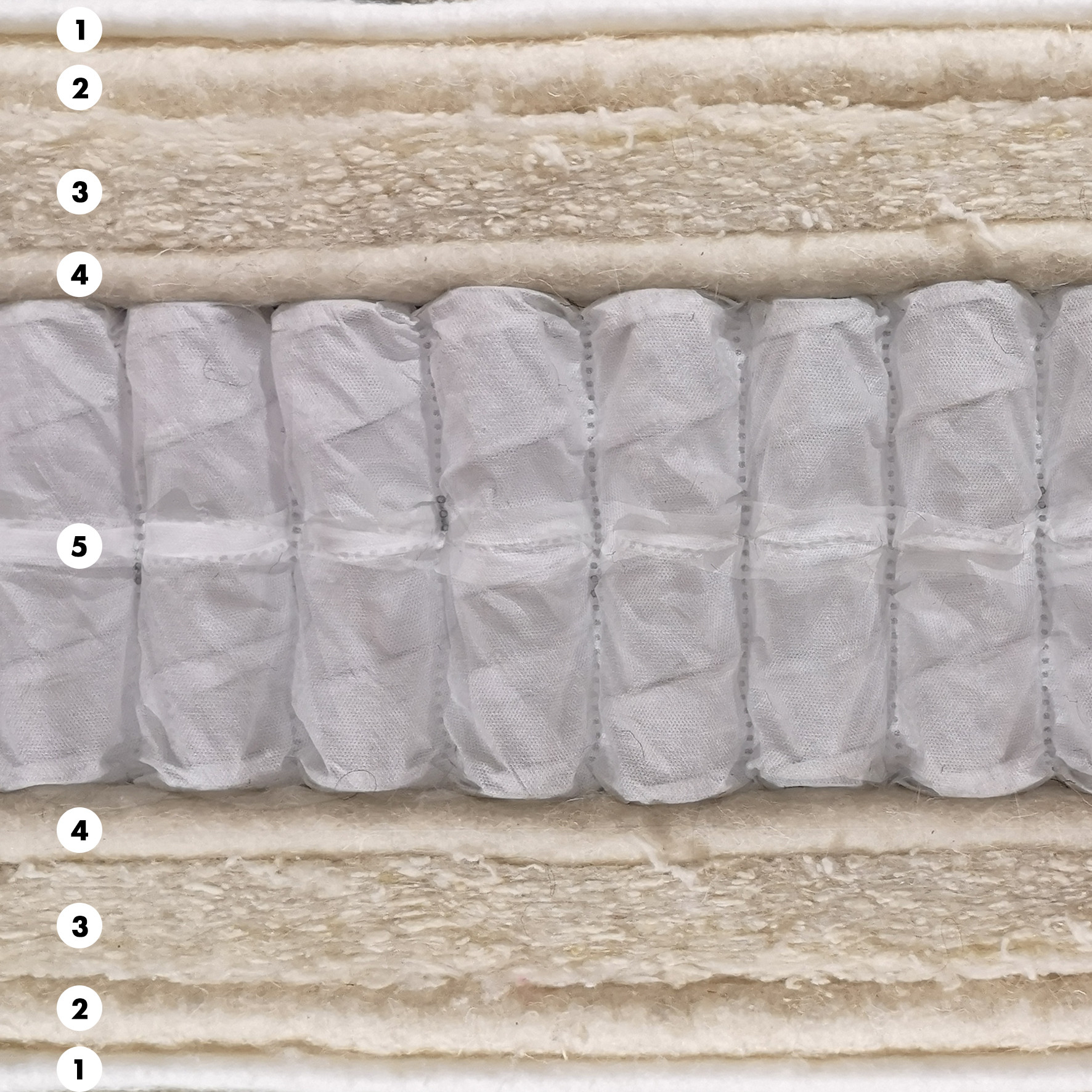 mattress: Juno Wool pocket sprung mattress with pocket springs shown in layer 5
How much should I spend on a luxury mattress?
Luxury mattresses are usually in the £1,000 to £2,000+ price range and are made from high-end materials. Most premium and luxury mattresses are constructed from natural (& sometimes exotic) fibres like horse hair, silk and cashmere.
Buying a luxury mattress is a great investment as they are made with the best quality in mind and designed to last a lifetime. You spend a lot of time in bed, so it's always worth investing in a premium mattress that will encourage and support good quality sleep.
Juno Cashmere is a luxury mattress made from premium natural materials that has been carefully designed to offer optimal support and comfort while you sleep.
How do you get the most from your mattress?
The best way to get the most from your money with a mattress is to extend it's life. There are many variables that can influence mattress lifespan and taking good care of your mattress will help you get the most out of it.
Here are five tips to help you make your mattress last longer:
Use a good quality mattress protector to protect your mattress from spills, dust and debris. This will keep your mattress looking and feeling great for longer.
Wash your bed linens regularly e.g. once a week.
Experts recommend rotating your mattress every six months to extend its lifespan and increase comfort.
Follow the manufacturer's cleaning guidelines to keep your mattress healthy. For example, most mattresses should be vacuumed with a hose attachment to remove surface dust and debris.
Take care when moving your mattress. Avoid bending it and use a plastic cover to protect it from damage.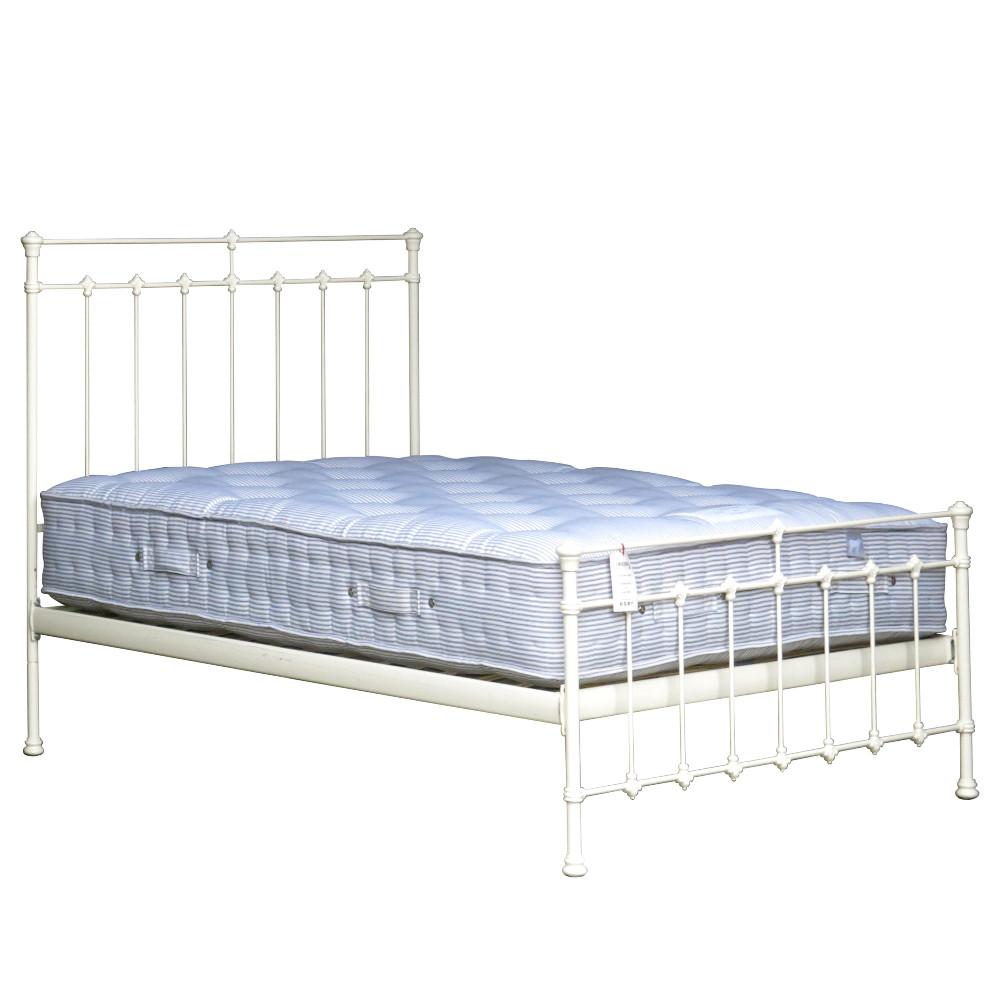 What can I do to make a budget mattress more comfortable?
A mattress topper can make a massive difference to a budget mattress and help you create a more comfortable and supportive sleeping environment for less. Adding a mattress topper will also protect your mattress and extend its lifespan, meaning you'll need to replace it less often.
Buying a high-quality mattress is a lot cheaper than purchasing a luxury mattress and it is a great investment if you choose a budget mattress. A mattress topper can also act as a cost-effective 'stop-gap' until you can afford a new mattress.
Ideal Home advises that you can expect to pay between £30 and 40 for a good quality standard mattress topper and up to £150-£200 for a premium memory foam or quality duck-down one.
So, how much does a mattress cost?
Mattress shopping is exciting, but it can also be daunting when there are so many variations in materials, styles, fillings and size options. This can leave you asking yourself, "how much should I spend on a mattress?"
The amount you pay for a mattress will vary depending on your personal preferences and available budget. We would always recommend purchasing the best mattress that you can afford. A high-quality mattress will be made from premium materials and provide you with many years of comfort and support.
At the Original Bedstead Co, we offer a collection of mattresses to suit every budget and preference. Get in touch if you would like advice on choosing the best mattress or visit our website: https://www.obc-uk.net
Related articles