Did you know that mattresses are made with various fillings? Your mattress could be made from cotton, wool, cashmere, and silk, among others.
The type of filling in your mattress can have a significant impact on its overall comfort, so it's important to know what fillings are available and what is best suited to you.
Cashmere and silk mattresses are the most luxurious options on the market today. They are ideal if you want to enjoy an indulgent night's sleep, although they typically come with a higher price tag.
This blog will look at the pros and cons of cashmere vs silk mattresses and the things you should consider before buying one.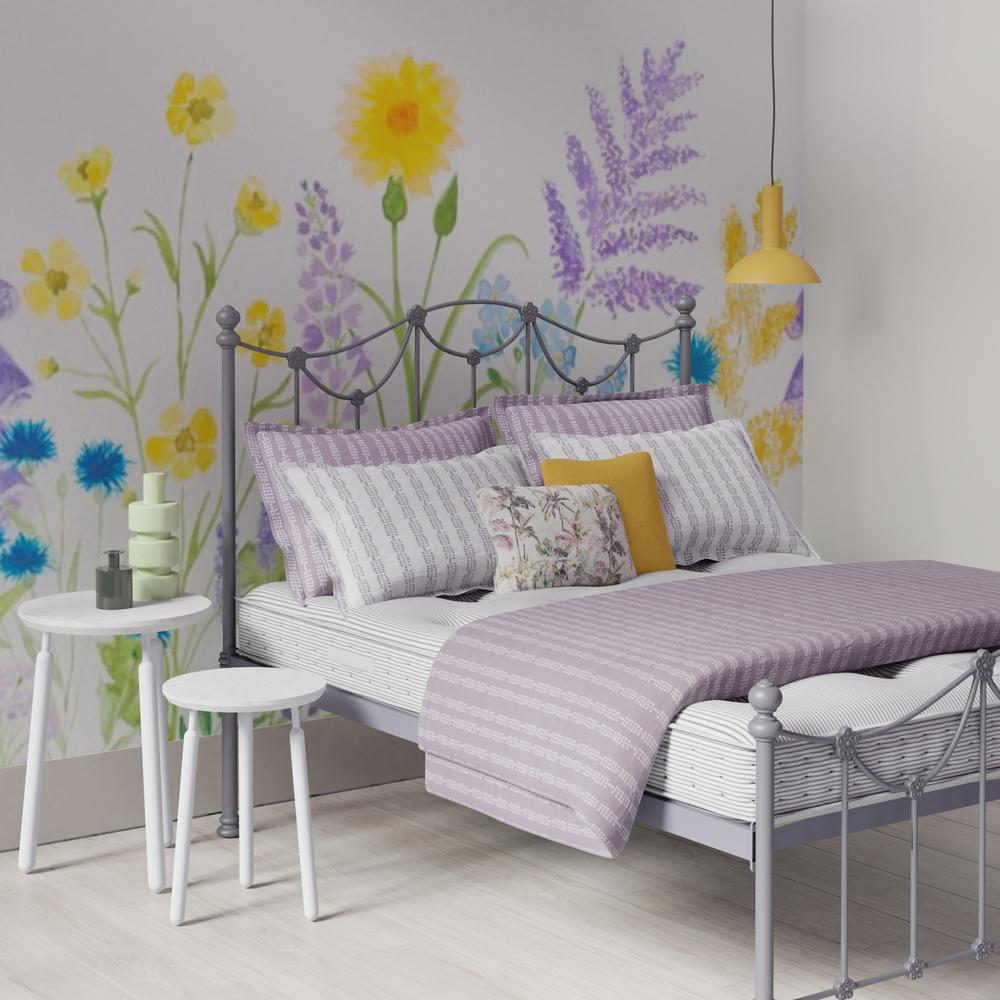 Characteristics of Cashmere Mattresses
Cashmere is made from the soft undercoat of cashmere goats found in Mongolia and China and offers a more luxurious alternative to lamb or sheep's wool.
Cashmere is one of the most sought-after fibres in the world thanks to its soft, silky feel and excellent adsorbent properties. The material is super light and can be up to three times more insulating than standard wool.
Suggested reading: Check out Wool vs Cashmere: What is the difference? if you want to learn more about the characteristics of cashmere.
Are Cashmere Mattresses Any Good?
A cashmere mattress is a great choice if you're looking for a luxury option and don't mind spending a bit more on a mattress.
Let's look at some of the main pros and cons of a cashmere mattress…
Pros of a cashmere mattress
Luxury feel: One of the biggest benefits of cashmere is that it's silky and soft to the touch. It is arguably the most luxurious mattress material available today.
Temperature regulation: Cashmere is great at regulating body temperature while you sleep. The fibre helps to keep you warm in the winter and cool in the summer.
Moisture absorption: Cashmere is a breathable material that absorbs moisture extremely well. This helps sleepers stay dry and comfortable during the night.
Natural: Cashmere is a natural fibre that is also hypoallergenic. This means cashmere mattresses are a great option for people who suffer from allergies.
Cons of a cashmere mattress
Cost: The major drawback of a cashmere mattress is the cost. Cashmere mattresses demand a high value and are typically the most expensive options on the market.
Characteristics of Silk Mattresses
Silk is a natural protein fibre that comes from the cocoons of the Bombyx Mori insect, also called a silkworm. The natural fibre is spun to produce silk fabric which is known for its luxurious quality.
The use of silk fabric dates back to 2700 BC according to historical records. Silk material is extremely soft and lightweight, making it a great filling for mattresses.
Are Silk Mattresses Any Good?
A silk mattress is another luxury option that is similar to cashmere but slightly cheaper. Let's look at some of the main pros and cons of a silk mattress.
Pros of a silk mattress
Temperature regulation: Like cashmere, silk is a good thermal insulator so it is warm in winter and cool in summer.
Comfortable: Silk is light and super soft to the touch, making it extremely comfortable for most sleepers.
Durable: Silk is one of the strongest natural fibres which will increase the longevity of your mattress.
Moisture absorption: Silk can absorb up to 30% of its weight in moisture without feeling damp. This helps people stay dry and comfortable while they sleep.
Cons of a silk mattress
Cost: Similar to cashmere, the biggest con of buying a silk mattress is the cost. Silk mattresses may be slightly cheaper than cashmere, but they can still be significantly more costly than synthetic materials.
Cashmere vs Silk Mattresses
Cashmere and silk mattresses share similar characteristics and benefits. Both mattress fillings offer a luxurious feel, although cashmere is considered slightly more high-end (and comes with a higher price tag!)
Do Mattresses with Silk, Wool or Cashmere Keep You Cool?
As mentioned, cashmere and silk offer excellent temperature control and both materials will do a good job of keeping your body at a comfortable temperature while you sleep.
Wool is also one of the most popular and widely used mattress fillings today thanks to being a good temperature insulator. The fibres in wool will help keep you warm in the winter and cool in the summer.
Buying a Cashmere or Silk Mattress
Picking the perfect mattress is an important decision and you must choose the best option for you. Here are a few things to consider when buying a cashmere or silk mattress:
Mattress size: Choose a mattress size that is big enough for your needs and preferences. Some couples find a double mattress sufficient while offers prefer the extra space offered by a king-size mattress.
Budget: Make sure you have a budget in mind before you start shopping for a new mattress. We would always recommend buying the best mattress you can afford.
Mattress firmness: Cashmere and silk mattresses come in various firmness levels. Make sure you pick one that suits your body weight and personal preferences.
Mattress warranty: Buy your mattress from a reputable company that offers a generous warranty for extra peace of mind e.g. 5 years.
Juno Cashmere Mattress
The Juno Cashmere is a pocket-sprung mattress with 1,500 individual cased springs.
The mattress features multiple layers made of cashmere, cotton, wool and horsehair to ensure optimal comfort, temperature regulation, and fire resistance. A bamboo top layer has also been added to prevent fibres from migrating out of the mattress.
Our Juno Cashmere mattress is handmade in the UK from the best high-quality natural materials. It is a great option if you're looking for a premium mattress that offers a soft and supportive night's sleep.
Juno Silk Mattress
The Juno Silk Mattress also contains 1,500 individual cased springs to ensure a comfortable and undisturbed night's sleep.
The mattress is made from silk fabric which provides a silky smooth feeling while lying on the mattress. Extra layers of bamboo, needled cotton, and wool have been added to improve resilience and comfort.
100 nights comfort trial: We're committed to helping you find the best mattress, which is why we offer a 100 nights comfort trial on all our products. If you have any doubts about the comfort of your mattress within this timeframe, we'll take it back no questions asked!
Other Mattress Alternatives
There are several other natural mattress materials besides cashmere and silk. This includes:
Cotton: Cotton is one of the most popular mattress materials today thanks to its comfort, durability, and availability. However, cotton mattresses can be affected by dust mites and the material is also extremely flammable.
Suggested reading: Cotton Mattresses Pros & Cons: Are They Good?
Wool: A wool mattress is comfortable, fire-resistant, and eco-friendly. Wool contains no toxic chemicals and is ideal for allergy sufferers. However, wool mattresses may feel too firm for some sleepers and can be prone to sagging.
Suggested reading: Wool Mattresses Pros & Cons: Are They Good?
Final thoughts
Luxury natural mattress fibres, like cashmere and silk, can take your mattress to the next level and ensure that you get the best night's sleep possible.
Cashmere and silk are known for their extreme comfort, warmth, and breathability — making them perfect if you're looking for a premium mattress.
Check out our extensive range of high-quality bed frames to go with your new cashmere or silk mattress. If you would like help choosing the best mattress, get in touch with our friendly team. We're always happy to help!
Related articles