This is part of our complete mattress buying guide – check out the full guide here.
Some of us are cursed with bad backs. Bad backs can range from a minor annoyance to having a great affect on your mood. Rest is vitally important to living with back pain and healing injuries.
A bad mattress when you have a bad back leads to really bad sleep. Your body doesn't have time to heal and your mood is bad because of being tired and being in pain from your bad back.
A bad mattress can also make your back worse. We've written about mattresses causing bad backs which may give you insight on identify if you mattress is the issue. A back pain which is a minor annoyance can quickly affect the quality of your life if you have a bad mattress.
So, it's important to get a good mattress in general but more so if you have a bad back. A good mattress will help manage your bad back, prevent it from deteriorating and make sure you are rested and have the best sleep you can recuperate from your back pain.
So how do you choose a mattress if you have a bad back?
How do I find the right mattress for back pain?
It's important to understand that the main purpose of a mattress is support & comfort when you're sleeping. If you buy a mattress which doesn't fulfill these 2 functions then you're going to suffer.
If you don't have back trouble a bad mattress will eventually start affecting you as you age. If you do have back problems your mattress will amplify the issues. So what should you be aware of when buying a mattress if you have back problems?
Good support
Ensure your mattress is built to properly support your body, whichever the position you sleep in. Find a mattress that suits your body and suits what you're used to.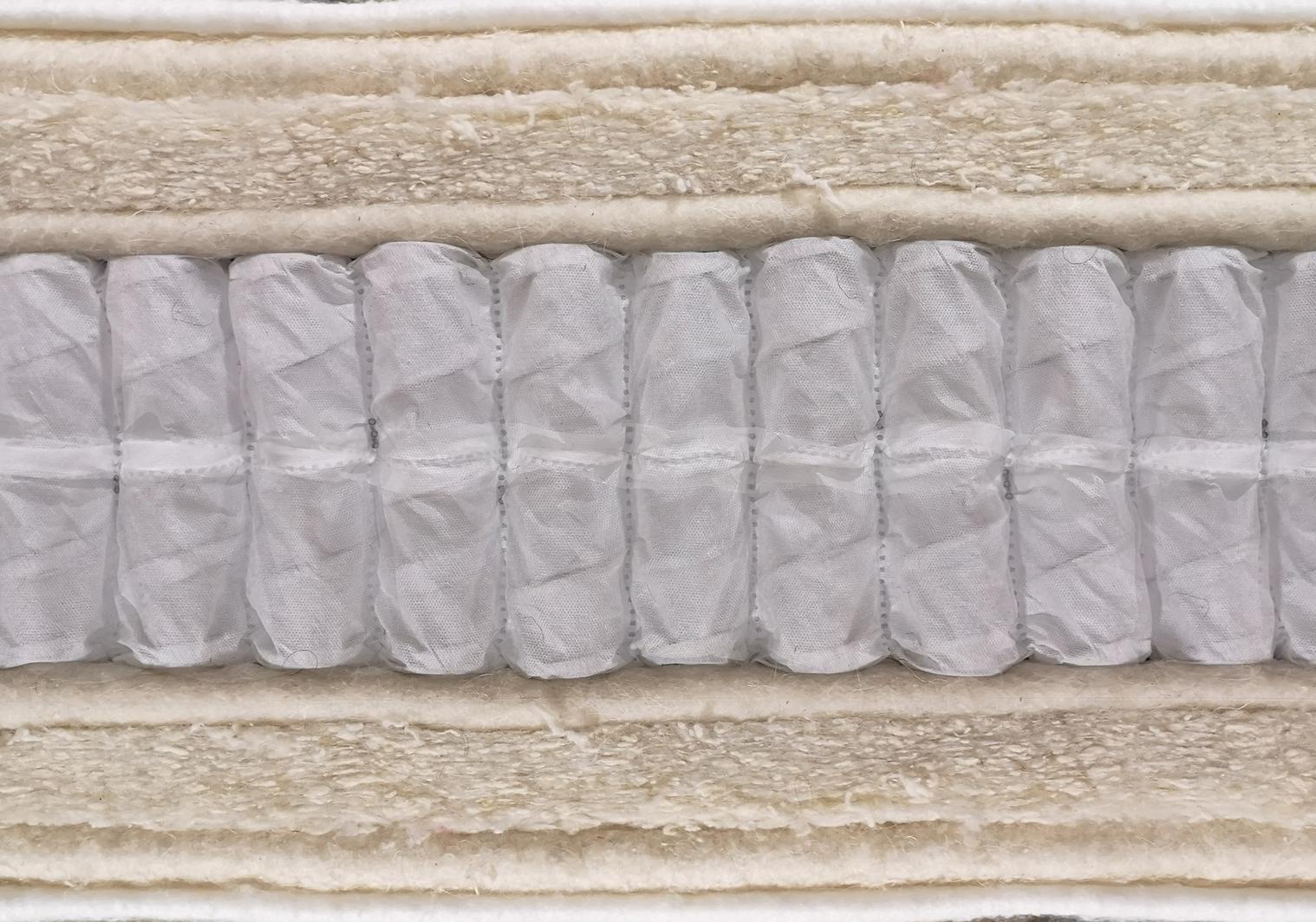 The internals of a pocket sprung mattress
Please do not go buy the hardest mattress that you can. We find a lot of customers with back pain ask us what the firmest mattress that we sell is. We are always clear that getting the firmest mattress will most likely make your back pain worse.
A better strategy is to buy te ideal mattress for back support which you would be most comfortable with.
Do not buy an orthopaedic mattress
We can not stress enough that there is no facts that we have seen that backs that an orthopaedic mattress is better for your back. As per the National Bed Federation, an industry body for bed manufacturers in UK, "The term 'orthopaedic' generally just means an extra firm bed; it is not based on any medical or other common standard".
We have never seen any technical or specification difference in any orthopaedic mattress other than the firmness. Our recommendation is get a mattress which has good support for your back.
Zip & link mattresses
We often see couples making compromises when buying a mattress and this can make it difficult to buy a mattress when one or both of you have back pain. In these situation you can take advantage of zip & link mattresses.
Two small mattresses which are suited for each person can be zipped together to create one mattress. This is a good way to balance individual needs and is an excellent sleeping solution to help you and your partner sleep better at night.
Try before you buy
It's really helpful to go down to shops and and try a mattress before you buy. Look at starting with a medium mattress and then you can move to a firmer or softer mattress. Lay down for at least 15 minutes to get a feel and see that it doesn't hurt your or even make you uncomfortable.
This is just a first test and you should buy a mattress with a comfort test guarantee, where you can test it for a certain amount of time to see if it truly suits you. If you aren't able to go into a shop then it is essential that the mattress you buy has this sort of guarantee.
Consider a mattress topper
Many people don't consider buying a mattress topper and we've definitely seen it help a lot of people. It's also a lot cheaper than buying a mattress, so if you aren't able to buy a mattress you may want to look at trying a mattress topper. As with a mattress, make sure you can try it for some time when you buy.
What can I do to prevent back pain
As a bed manufacturer it seems poor form to say our mattress are not the cure to back pain. But, honestly, a good mattress will only help you manage your back. It's best to go to a doctor and get some advice is you have persistent back pain. To prevent back pain, the NHS recommends:
Regular exercise, stretches and physical activity
Avoid sitting for long periods and have correct posture while sitting
Take care when lifting
Make sure your mattress supports you properly
Lose weight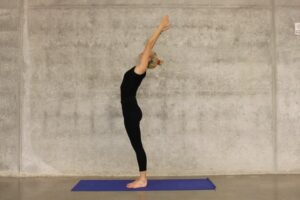 Which mattress should I buy for back pain?
All of our pocket spring mattresses are designed for comfort which is essential in relieving back pain. You can view our pocket sprung mattress collection (link) for a more in depth guide to our mattresses but a brief guide is as follows:
Juno Cotton – Engineered to utilise the best benefits of both natural and man made fibres
Juno Wool – All natural alternative to the Juno Cotton
Juno Silk – Includes more lush fibres than the Juno Wool and has a slightly more lush feel
Juno Cashmere – Made with horsehair and cashmere fibres this mattress has the best resilience and support
All also give a 100 nights guarantee in the UK. In case your new mattress doesn't work for you can return the mattress to exchange for another mattress or for a full refund.
Related articles