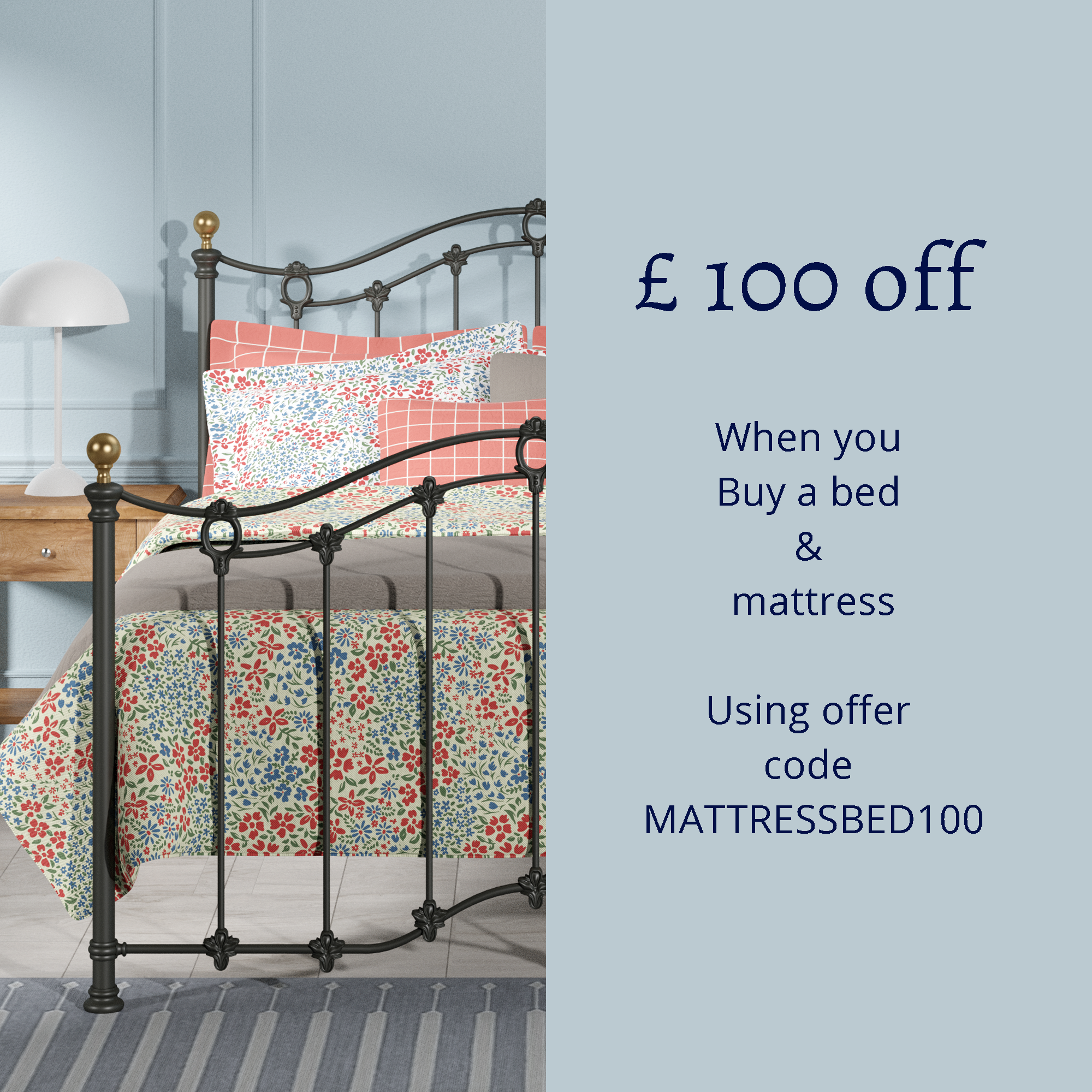 Low footend beds
Bedsteads
Four poster beds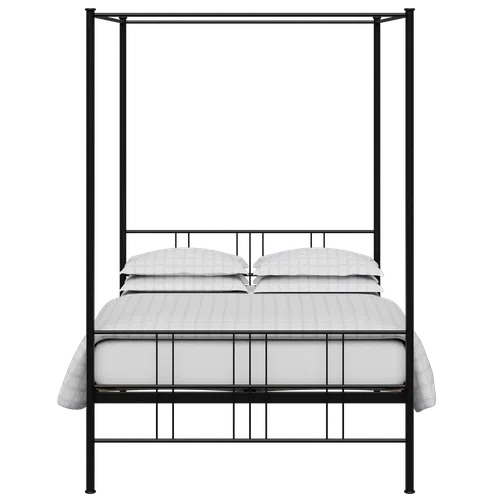 From A$1830
36"x75" 36"x80" 48"x75" 54"x75" 60"x80" 72"x80"
Upholstered
Minimalist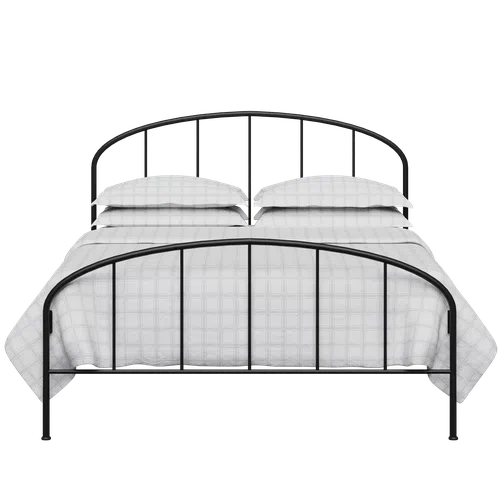 From A$1270
36"x75" 54"x75"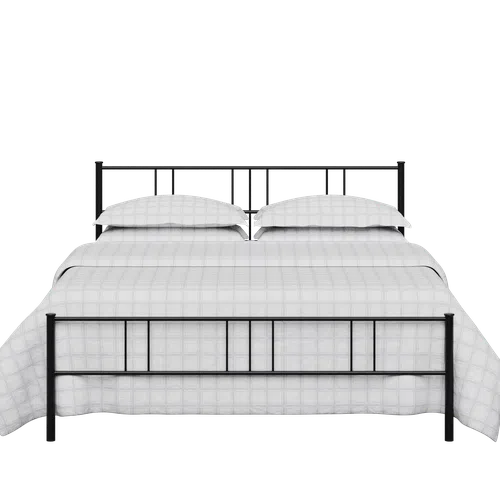 From A$1250
36"x75" 36"x80" 48"x75" 54"x75" 60"x80" 72"x80"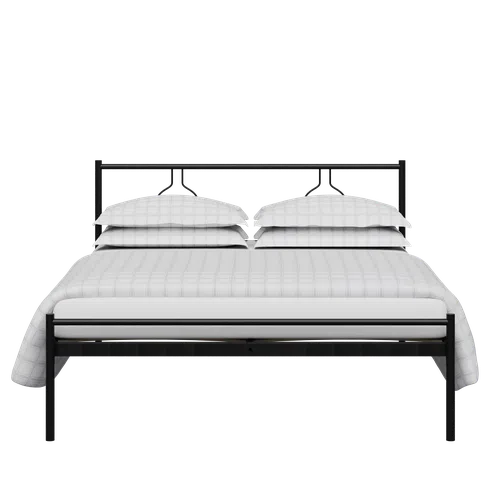 From A$1140
36"x75" 36"x80" 48"x75" 54"x75" 60"x80" 72"x80"
What makes our iron beds & metal bed frames special?
Iron beds and metal bed frames are mostly valued for their durability, stylish elegance, versatility and affordable prices. Their everlasting design means you can pass one down from generation to generation.
When did metal beds become popular?
Cast and wrought iron bed frames were introduced at the end of the 19th century, in the Victorian age. From pouring the hot iron to polishing the detailed castings, vintage iron bed frames were handmade in every step of the manufacturing process.
How do The Original Bed Company maintain traditional techniques?
The Original Bed Company has been working with traditional techniques of making bed frames for the last 20 years. Even today we produce beautifully handcrafted metal beds & bed frames. Each of our iron beds is hand cast with attention to every little detail.
We are one of the only cast iron bed companies that still use traditional methods to produce iron beds, keeping the manufacturing traditions alive as the Victorians did when they made their antique iron beds.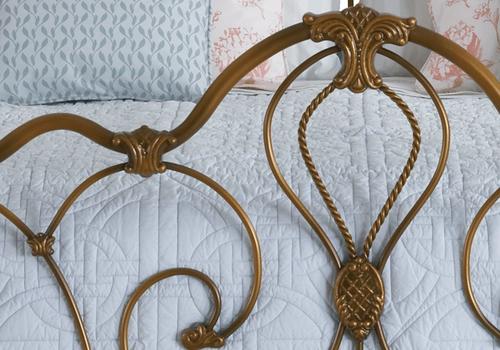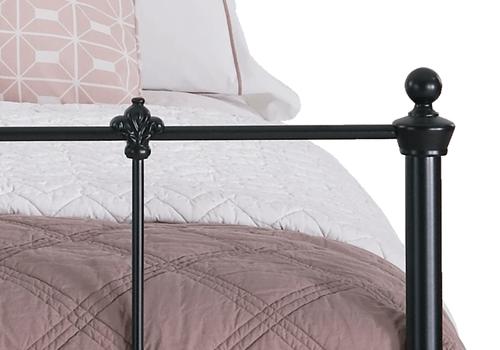 What bedroom styles are metal beds suitable for?
Iron beds are suitable for many bedroom styles. They can be made to feel at home in contemporary, cottage, vintage, shabby chic, grandmillenial and many other bedrooms. Our range of metal bed frames designs makes it possible for you to create your own unique bedroom style, where you can feel truly at home.
What bedroom colours work best with metal beds?
Our metal beds are also perfect for many bedroom colour themes, especially if colour matched to your bedroom. Whether a bold contrasting colour theme or muted pastel hues, our iron beds fit well in rooms painted in all different colours from ecru white to mustard yellow.
What are the sizes of your metal beds?
Most of our metal bed frames are available as single (90cm x 190cm), double (135cm x 190cm) and king size metal bed frame (150cm x 200cm) sizes.
Some beds are available in less common sizes such as small single (75cm x 190cm), small double (120cm x 190cm) and super king (180cm x 200cm).
Metal bed frames are popular all over the world and our beds are made in a variety of sizes to suit the customers' needs. Some of our frames are adapted for European sizes as well. These sizes include 90cm x 200cm, 140cm x 190cm, 140cm x 200cm, 160cm x 200cm. For more information visit our bed sizes page.
What finish are our iron and brass beds made of?
Our iron bed frames are painted in a durable powder coated finish that is designed to withstand the daily rigours of life. Some designs also mix the painted iron with brass finials. The contrast between the metals lifts the overall look of the bed.
All our brass is hand casted which is then antiqued and then lacquered with a durable protective coating. These brass parts can be usually replaced for either a chromed finish or a painted finish as well.
What colours are metal beds available in?
Our iron bed frames are available in traditional colours such as black, white, cream/ivory. We also offer pewter or silver metal bed frames.
They can also be painted in bespoke colours such as lighter baby blues, powder pinks, aquamarine greens or dark metal bed frames such as navy blues or shades of black. Black metal beds, ivory metal bed frames, cream bed frames and white wrought iron beds are the most popular.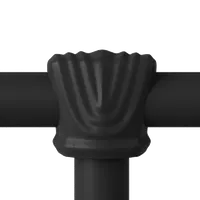 Satin black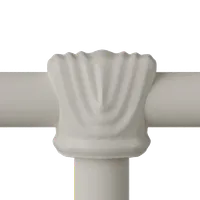 Glossy ivory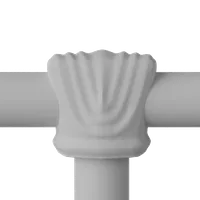 Satin white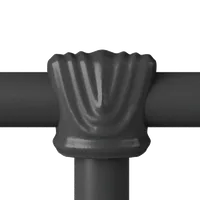 Pewter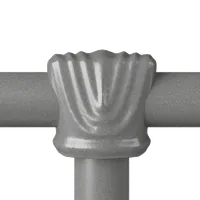 Silver
Low iron bed frames
In today's world, where space is at a premium, our range of low metal beds allow a better use of space in smaller rooms. These metal beds particularly have lower footends which people prefer.
While low bed frames are growing in popularity, our higher footend iron bedsteads are still very popular. The higher end bedsteads are particularly suited to more traditional settings like a cottage or a farmhouse decor.
What are your cast iron beds storage options?
Metal frame beds make it easier to use the space under the bed as storage. Using wicker baskets or rolling drawers is a clean and convenient storage option. The Original Bed Co. also has an underbed drawer storage option, which is available to fit on our complete range of metal beds.
This metal bed with storage option is designed for winter clothes, bed linen, pillows and other soft furnishings. The storage drawers run on rollers and are raised off the ground which makes it easier to clean underneath our metal bed frames.
Are metal beds durable?
Metal beds are more portable than other types of bed frames. For people who tend to move often, strong metal bed frames survive moves better than wooden or upholstered beds.
Will moving my metal bed damage it?
Metal which has been painted with our durable finish is able to withstand more punishment than wood and won't rip like upholstery. Dismantling and assembling our metal bed will not compromise their life in any way.
How do I take care of my metal bed frame?
Maintenance of a metal bed frame is relatively easy, it should be kept clean and as dry as possible.A dry cloth can be used to wipe down the metal frame every so often to keep it dust free.
An iron bed frame will not stain easily and any spills can be easily cleaned with a damp cloth followed by a dry cloth. Tightening the bolts yearly also makes sure it never squeaks.
Our slatted frame for our iron & metal beds
Our metal framed beds come with a slatted frame which are suitable for use with most types of mattresses. If your mattress has some special requirements as prescribed by the manufacturer you may get in touch with us and we will be able to guide you on the suitability of your mattress.
You may also check out our range of mattresses which are designed for use with our products including our metal framed beds.
Can I use a water bed with my metal bed frame?
We usually do not recommend water beds, however, there is no reason you can not use a water bed. You should check with the manufacturer of the water bed to confirm suitability.
Do you sell iron headboards?
We do sell only the headboard of all our cast iron beds online and from our shops. Please get in touch with us for prices and how to purchase a headboard from us.
Along with the headboard you also get an attachment kit so that the headboard can be attached to a divan frame. Most divan bed frames have standard mounting points and our attachment kit should fit without an issue.
How do you deliver your metal bed frames?
Whether you order online or at our shops, our metal frame beds are delivered flat packed and will need to be assembled. We provide all instructions and tooling required to assemble your metal bed. We do not include assembly in our standard delivery service.
Other bed categories
We also have products in other bed categories which you may like to see, like our four poster beds, upholstered beds, wood beds or brass beds.
We also have a dedicated page for our small double metal bed frames.