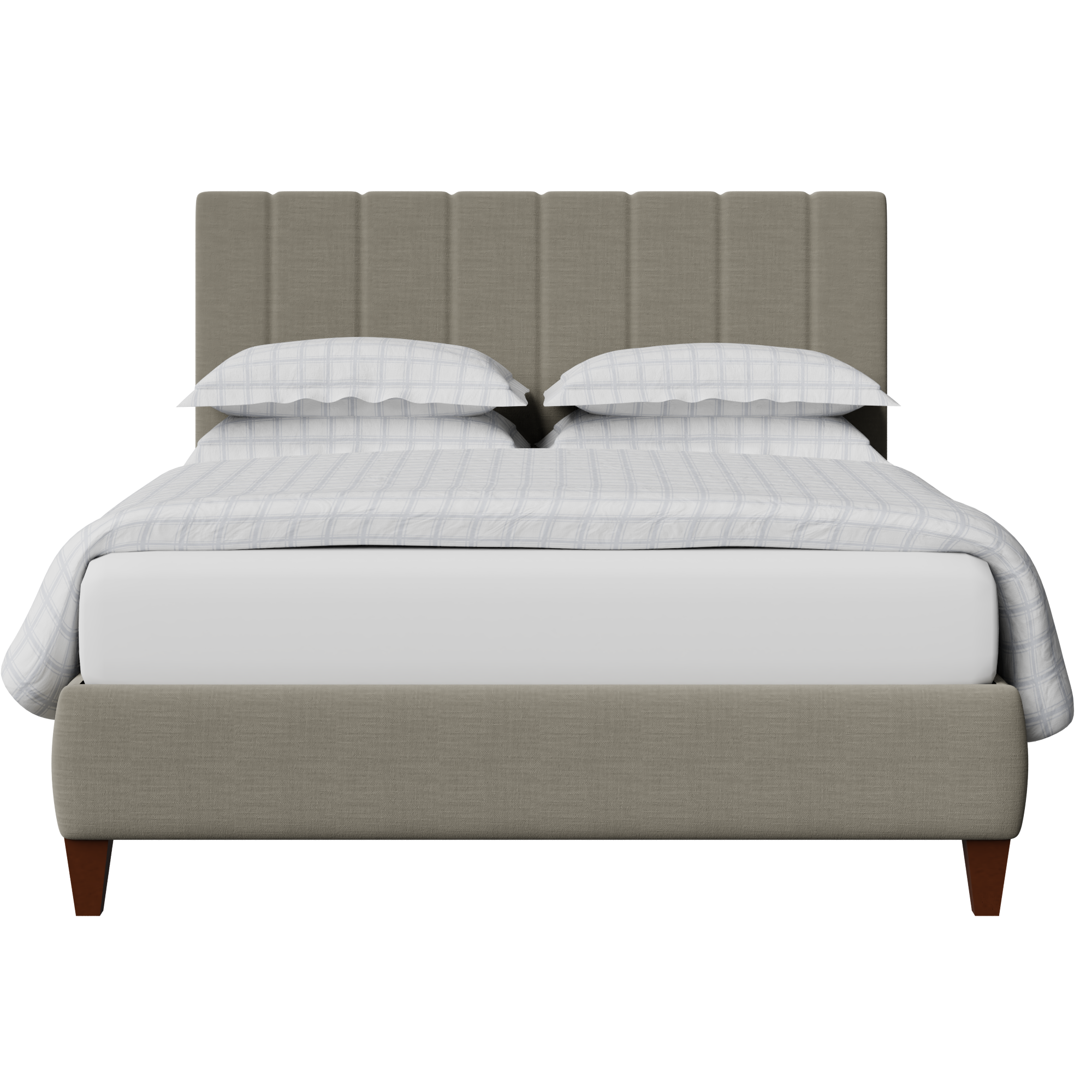 Yushan Pleated stoffen bed in grijs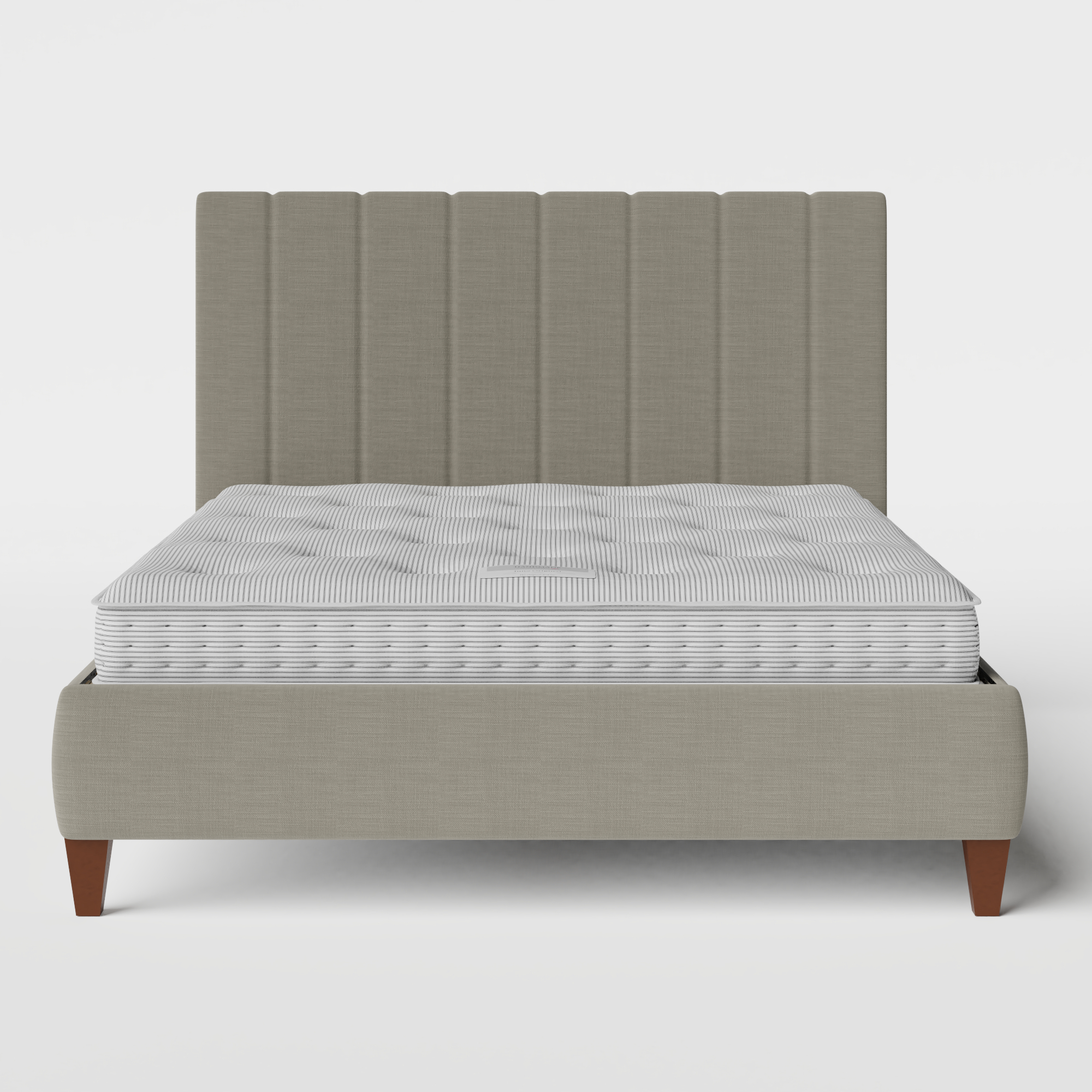 Yushan Pleated stoffen bed in grijs met lades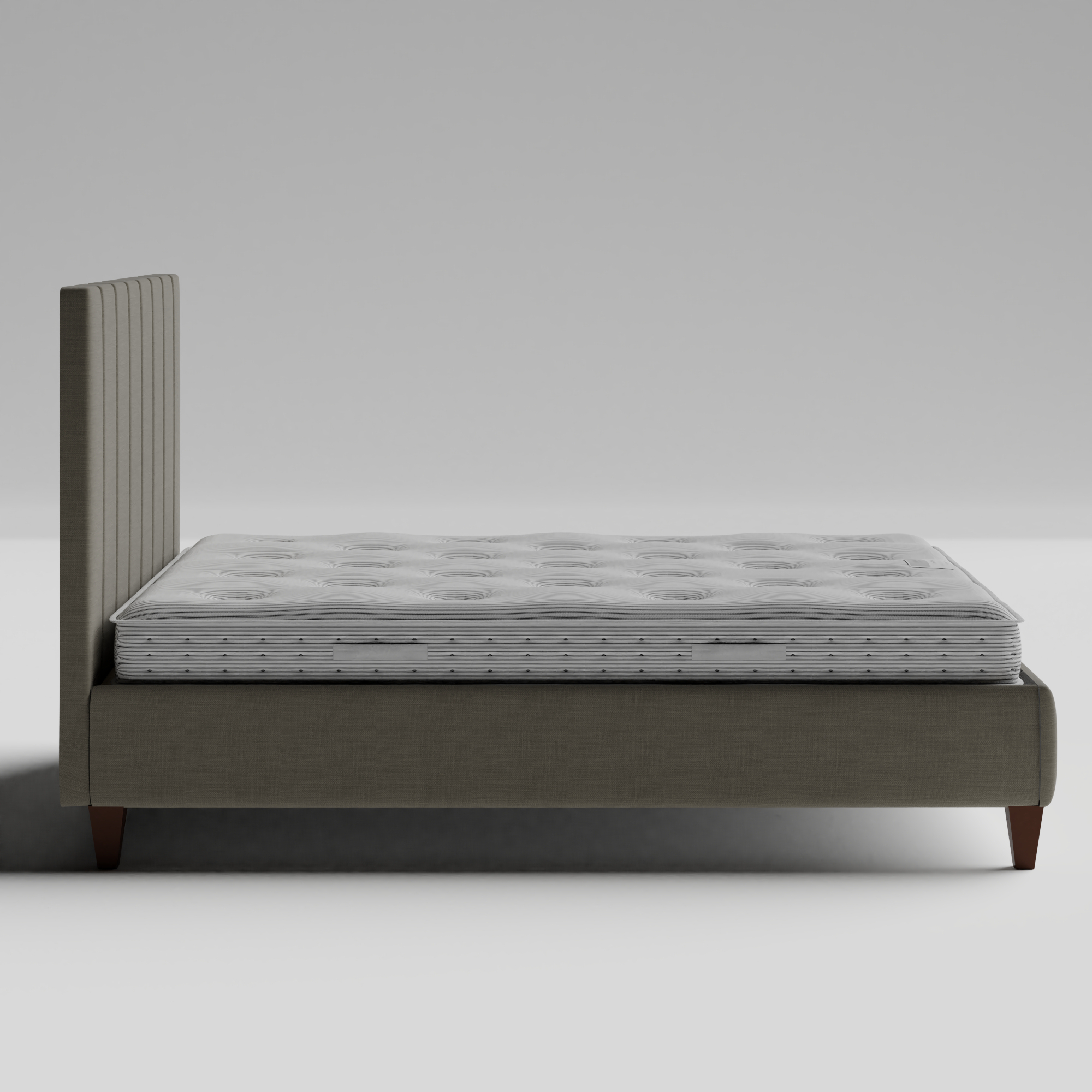 Yushan Pleated stoffen bed in grijs met lades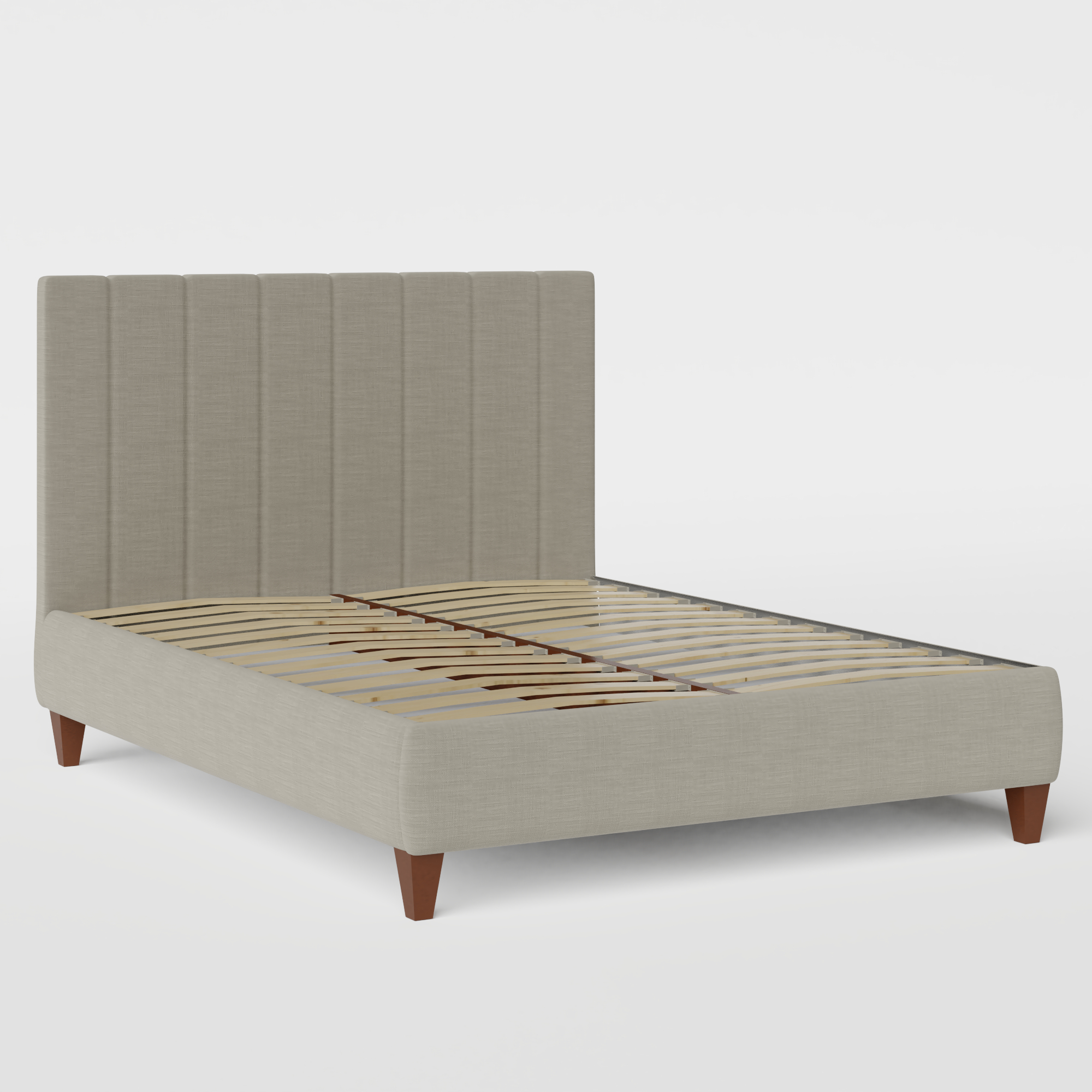 Yushan Pleated stoffen bed in grijs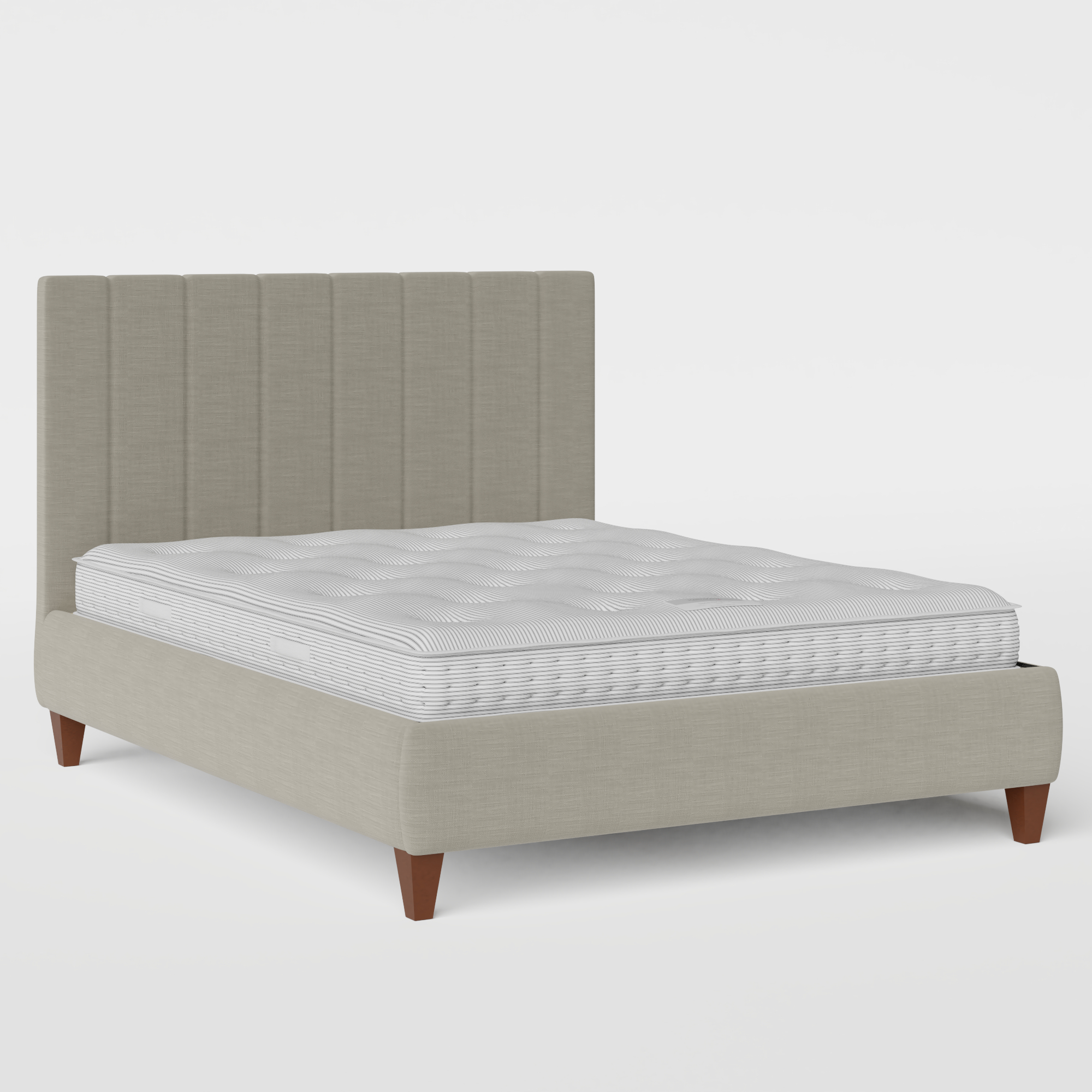 Yushan Pleated stoffen bed in grijs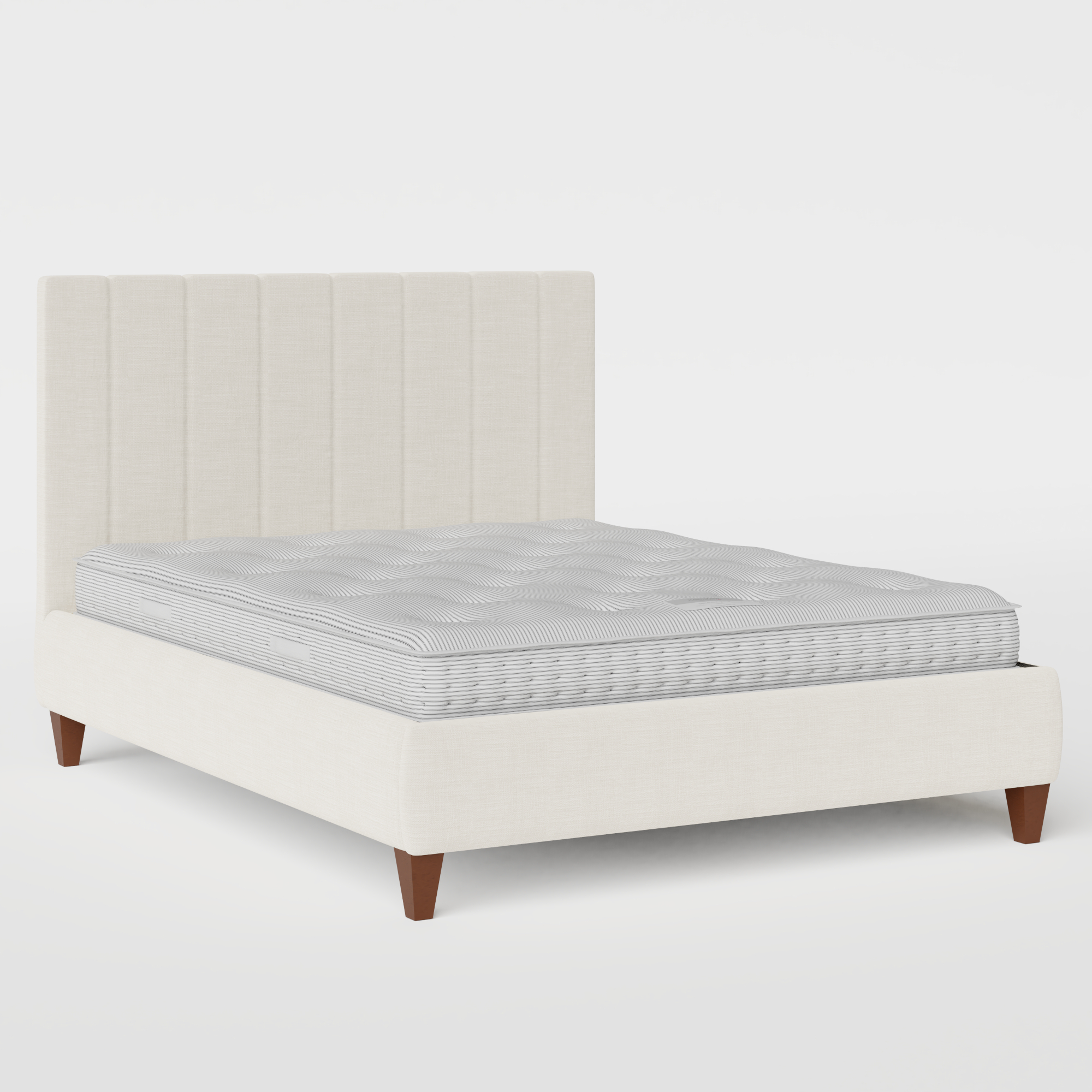 Yushan Pleated stoffen bed in mist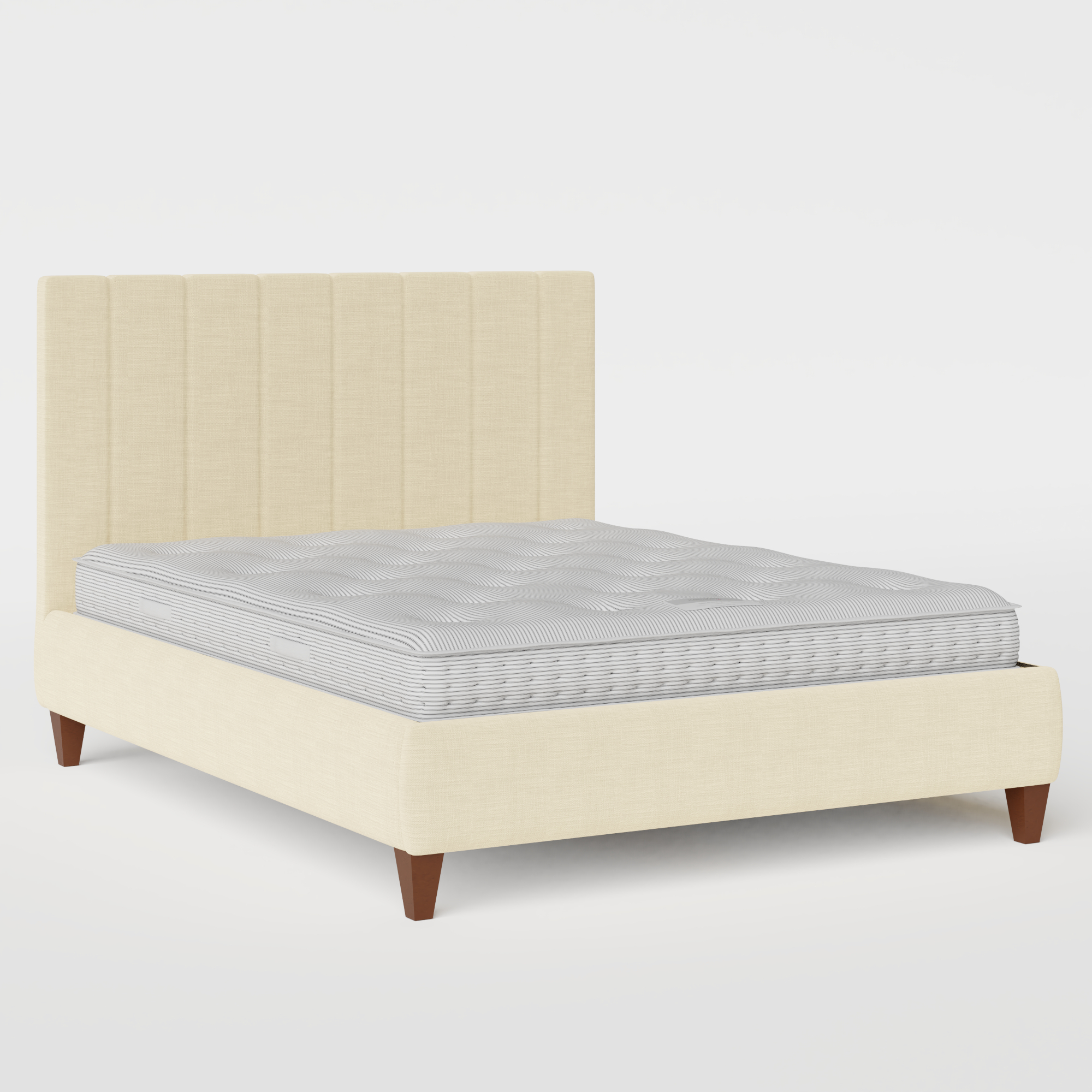 Yushan Pleated stoffen bed in natural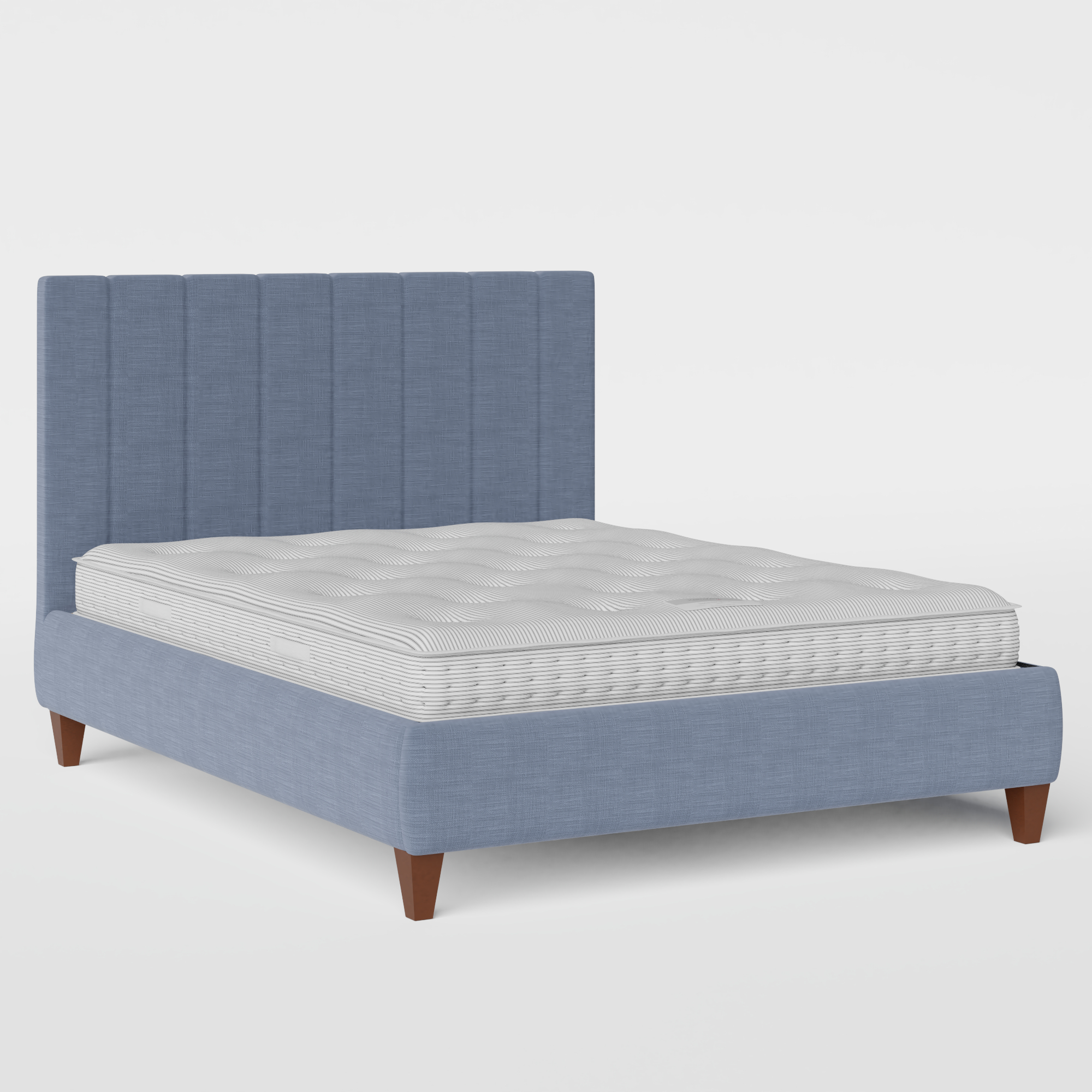 Yushan Pleated stoffen bed in blauw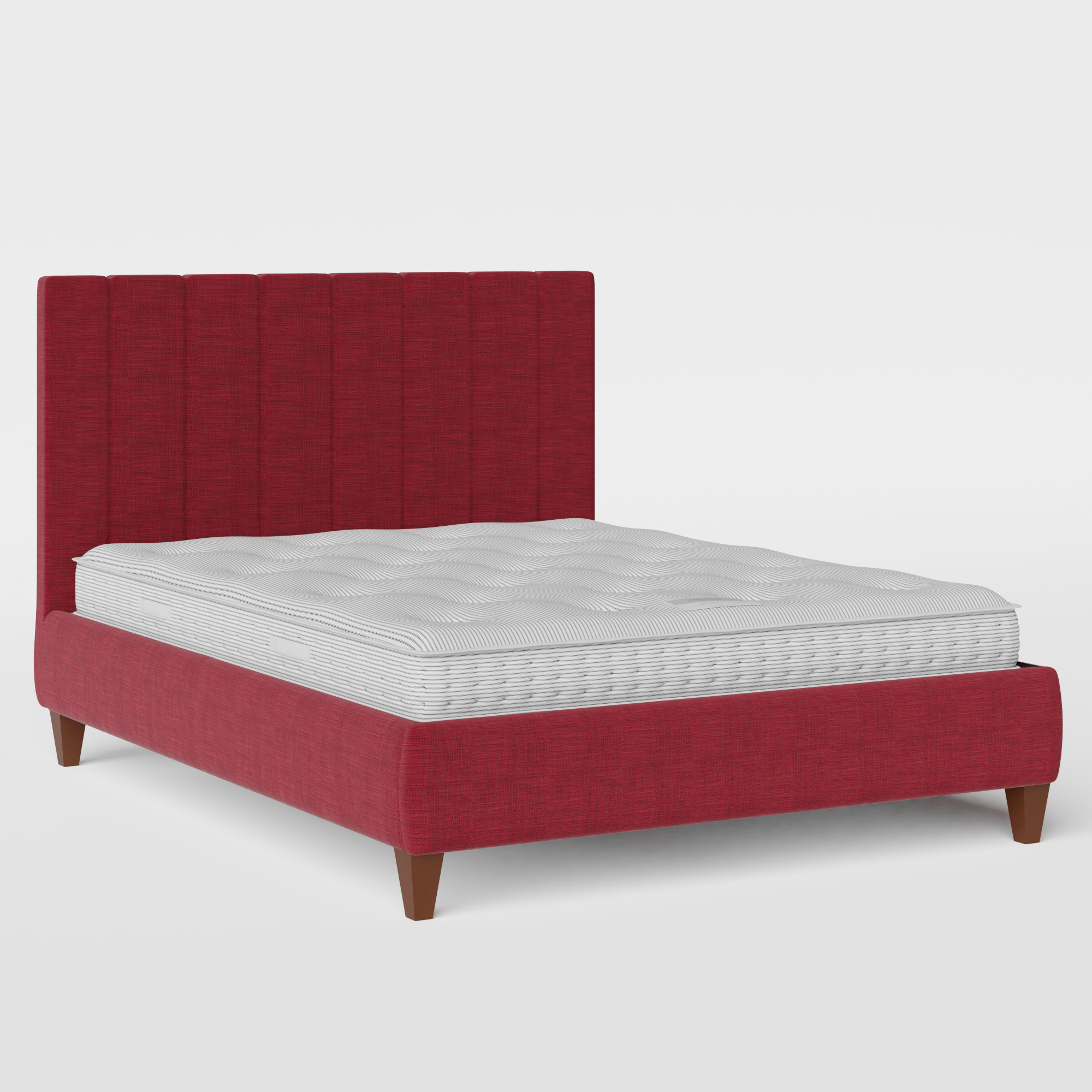 Yushan Pleated stoffen bed in cherry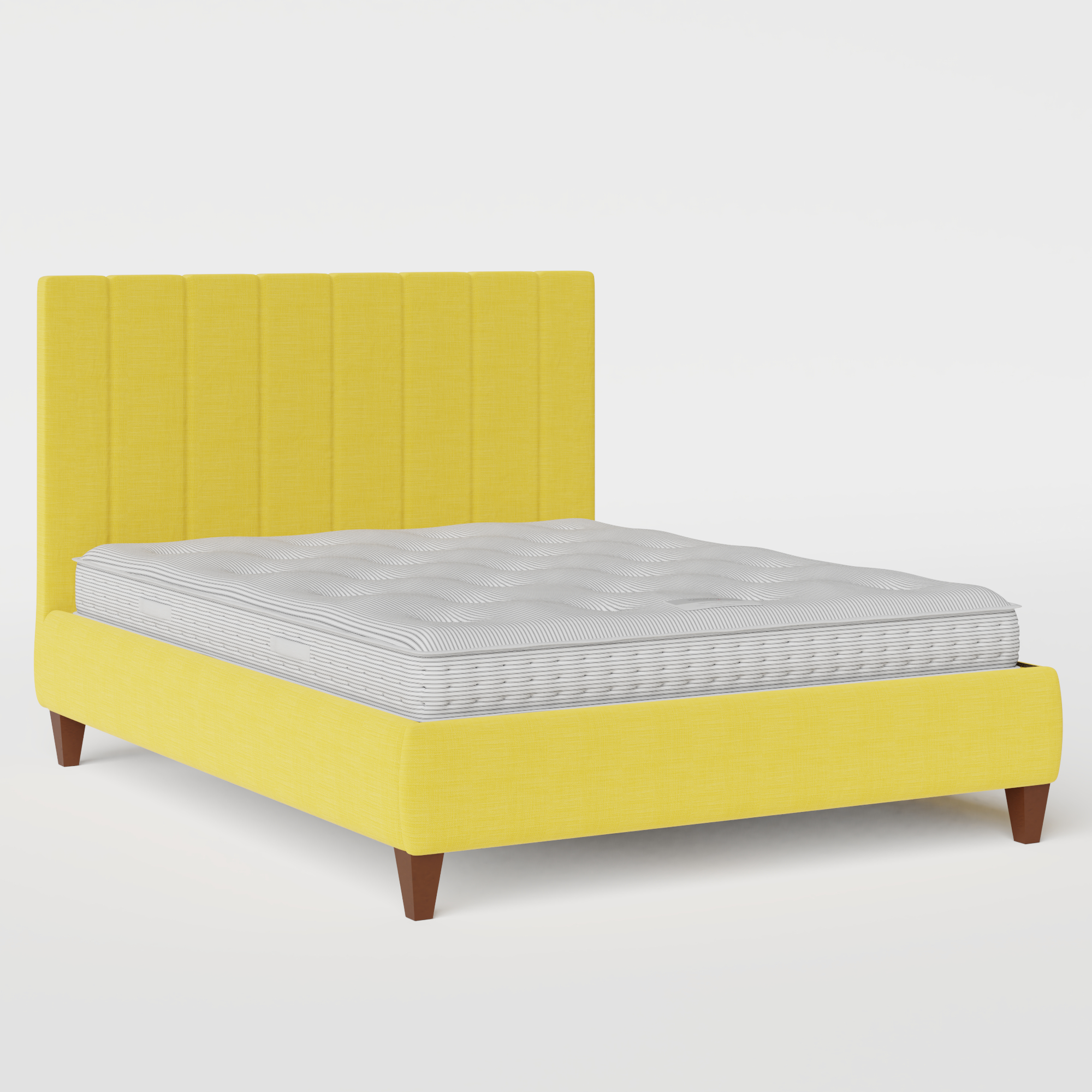 Yushan Pleated stoffen bed in sunflower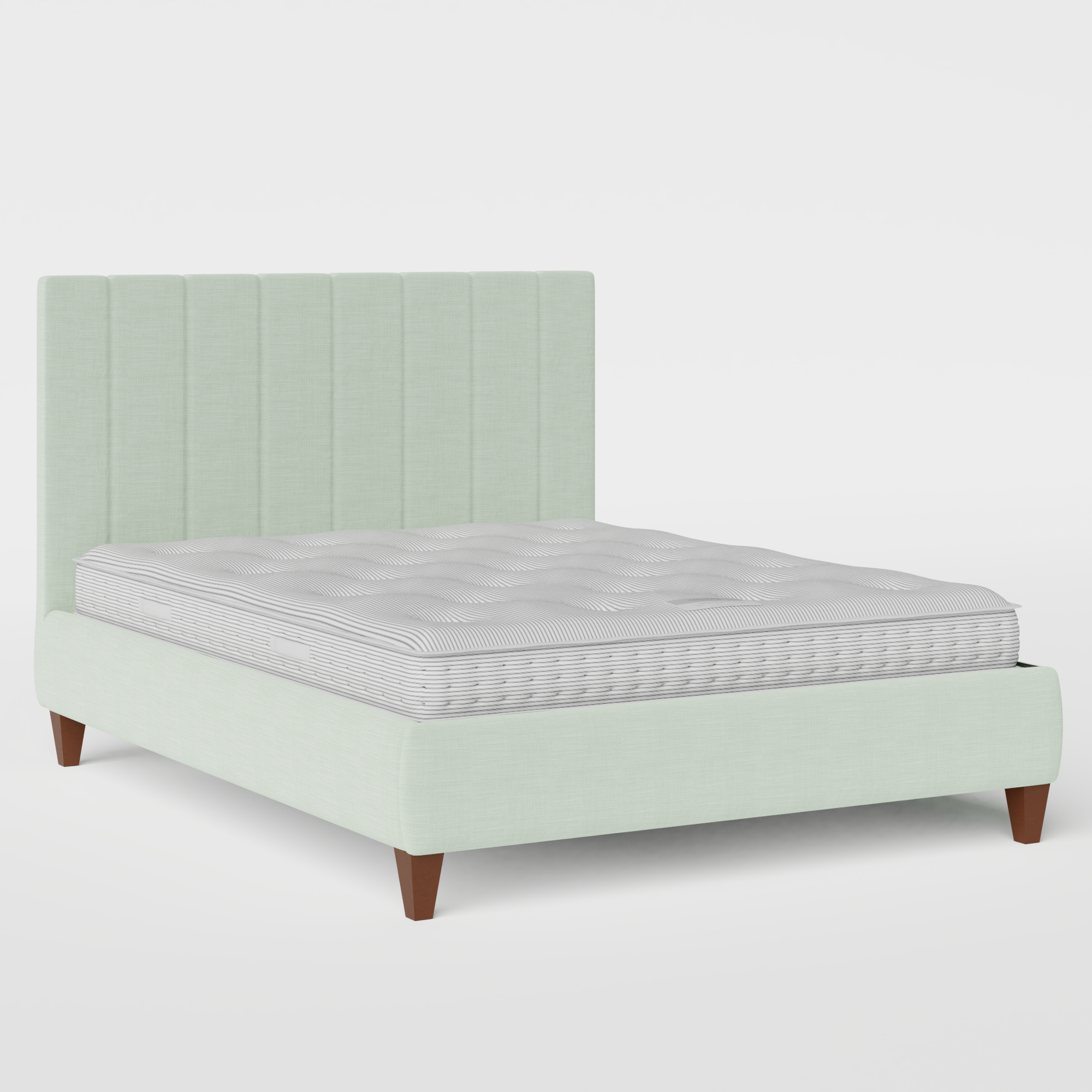 Yushan Pleated stoffen bed in duckegg
About our Juno pocket sprung mattress collection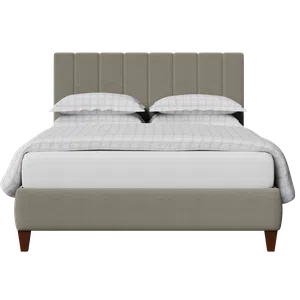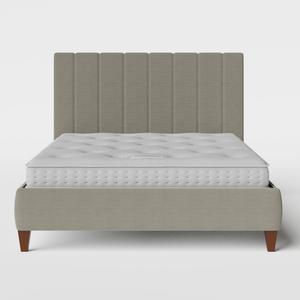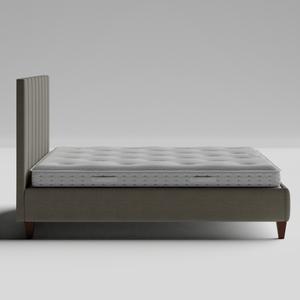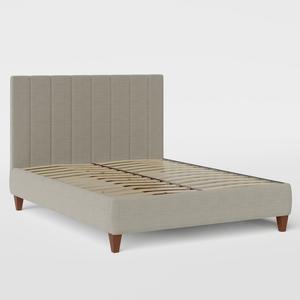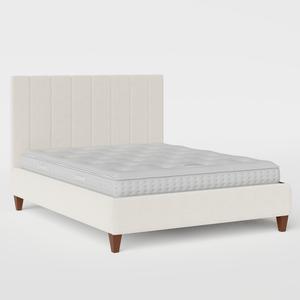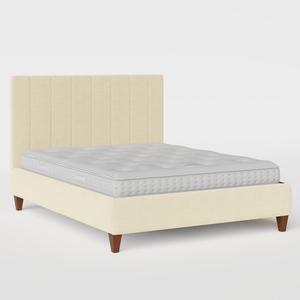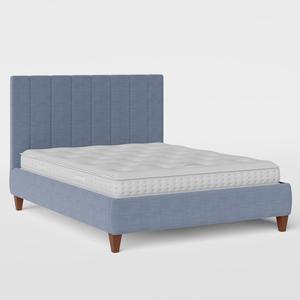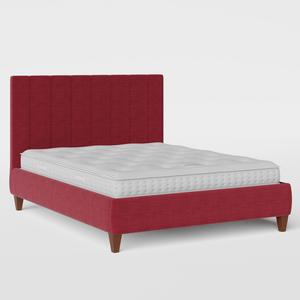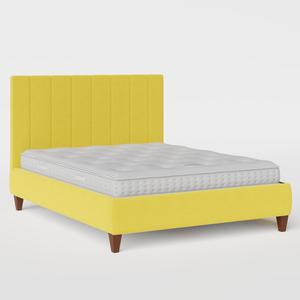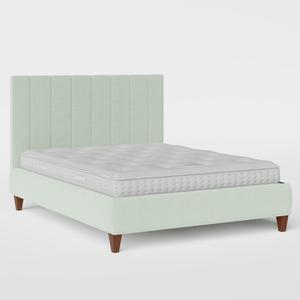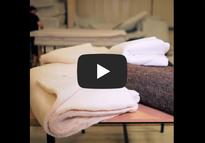 Standard Fabrics
Romo Linara-stoffen (+€179)
Geef de naam op van de Romo-stof die u wilt uit hun Linara-collectie met effen. Stof informatie
{{ product.mattress }} {{ product.mattress_size_label }}
Onze prijzen zijn inclusief alle belastingen en heffingen
Kenmerken
Duurzame bedframes
Onze bedden worden standaard geleverd met een onderstel dat is ontworpen voor een lange levensduur en nauwkeurig is getest volgens Britse normen. Lees meer over onze bedframes.
Houten verende lat
Onze basisframes worden geleverd met verende houten latten die 20% dikker zijn dan latten van andere fabrikanten. De opening tussen de latten is 60mm en compatibel met de meeste matrassen die op de markt verkrijgbaar zijn.
5 jaar garantie
Wij geven 5 jaar garantie op fabricagefouten. Als u problemen heeft met uw product, neem dan contact met ons op en als het een fabricagefout is, zullen wij uw probleem gratis oplossen. Als u buiten deze garantieperiode valt, onderhouden we nog steeds onze producten en proberen we onze bedden zo lang mogelijk te laten functioneren. Bekijk onze algemene voorwaarden voor meer details.
Afmetingen en aanpassingen
| Grootte | Breedte | Lengte | Hoofd hoogte | Voet Hoogte |
| --- | --- | --- | --- | --- |
| 180cm x 200cm | 75" | 84" | 50" | 16" |
Matrasmaat: De maat matras die nodig is voor dit bed
Breedte: De buitenbreedte van het bed
Lengte: De buitenste lengte van het bed
Hoofd hoogte: De maximale hoogte van het hoofdeinde van het bed
Voet Hoogte: De maximale hoogte van het voeteneinde van het bed
Deze afmetingen zijn de buitenmaten van het bedframe. De afmetingen die hier worden vermeld, kunnen tot 2,5cm afwijken. Neem contact met ons op voor de juiste afmetingen van onze bedden.
Kleding stof
Onze standaard stoffen zijn 100% katoen . Al onze stoffen zijn FR-behandeld volgens de Britse voorschriften.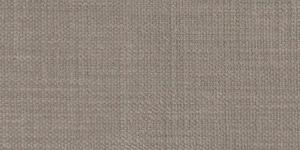 Grey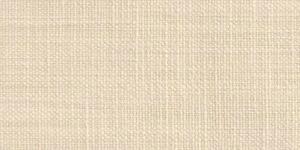 Natural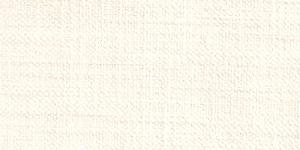 Mist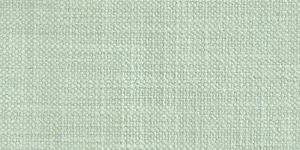 Duckegg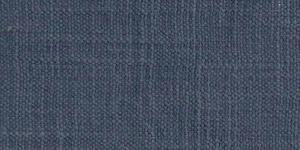 Oxford Blue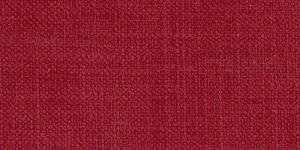 Cherry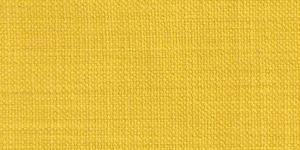 Sunflower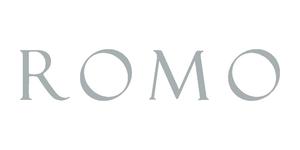 Romo Linara
Romo Linara-stoffen
Onze designstoffen zijn afkomstig uit het Romo Linara-assortiment, een mix van 100% katoen en linnen. De Romo Linara-collectie heeft een groot aantal kleuren die beschikbaar zijn via de volgende link: Romo Linara. Voor elk bed met romo-stof wordt een toeslag van €179 in rekening gebracht.
Stoffenmonsters
Stuur een e-mail naar sales@obc-uk.net voor een staaltje stof.
OPMERKING: Kleuren op de website kunnen verschillen als gevolg van variaties die worden weergegeven door apparaatschermen. We raden u ten zeerste aan een monster te bestellen voordat u bestelt.
Levering
The cost of delivery for each product is included in the price of the product.
Leveringen zijn alleen van deur tot deur. Voor speciale arrangementen kunt u contact met ons opnemen.
Onze bedden worden plat verpakt en ongemonteerd geleverd.
Standaardleveringen gebeuren van maandag tot en met vrijdag tussen 8.00 en 18.00 uur.
Voorraad
De doorlooptijden voor op bestelling gemaakte artikelen zijn 9-11 weken.
De volgende maten en kleuren zijn uit voorraad leverbaar.
| Grootte | Kleur | Doorlooptijd |
| --- | --- | --- |
| 120cm x 190cm | Special | 3-4 weken |
| 135cm x 190cm | Special | 3-4 weken |
| 180cm x 200cm | Special | 3-4 weken |