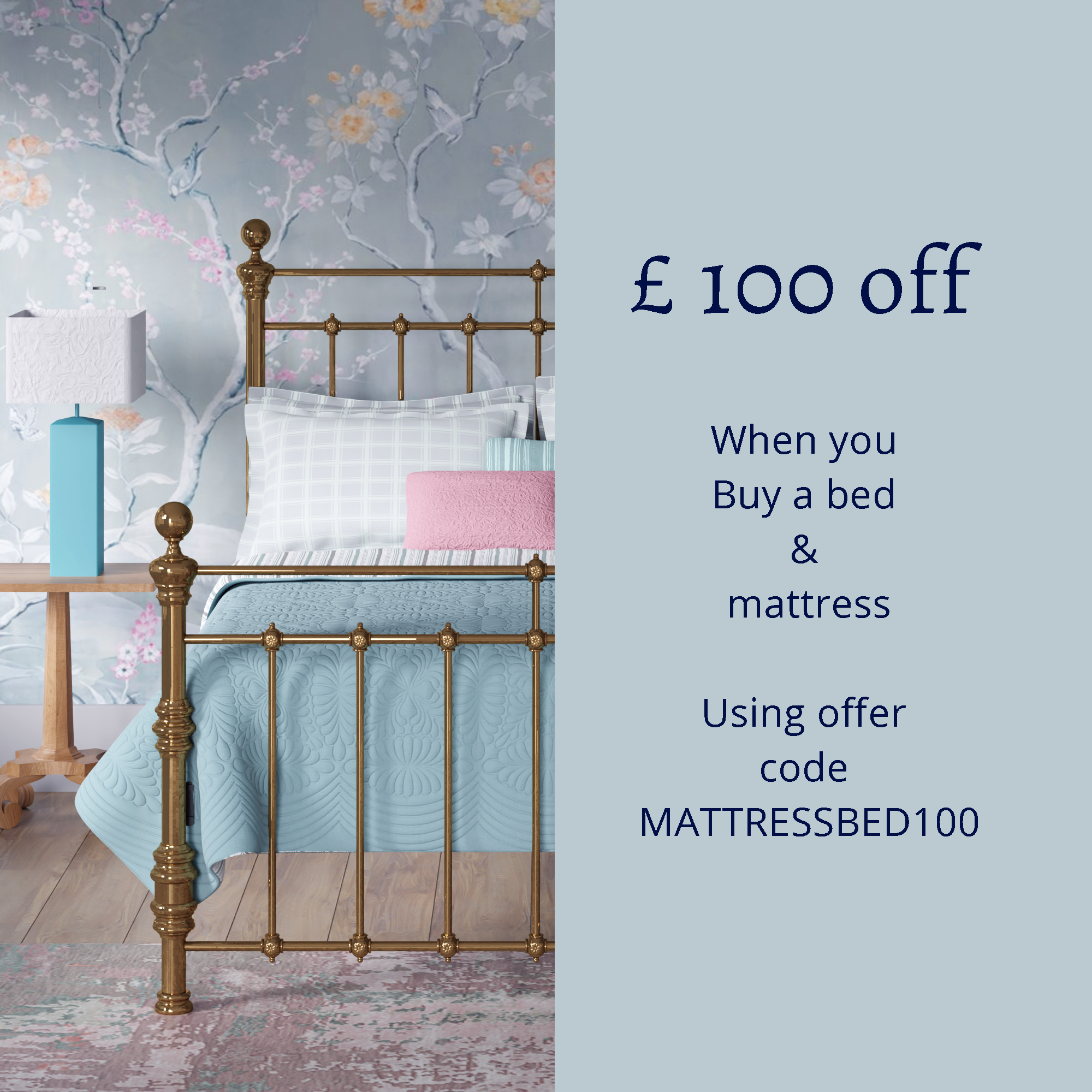 Low footend beds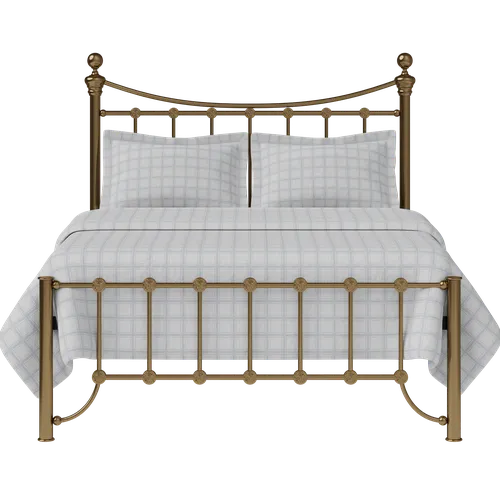 From ₹103999
4'6" 5'0" 6'0"
Bedsteads
About our Brass Bed Frames
Today, a bed is the centrepiece of the bedroom that dominates the décor of a bedroom. A brass bed frame is indeed quite the unique centrepiece, well worth it's price. Traditional antique brass beds have been around since the Victorian era.
Brass is the combination of copper and zinc. As a material, the best advantages of brass lies in its strength, resistance to corrosion and formability. This makes it a raw material favoured for long lasting hand made products even though it is expensive, like antique or modern styled brass bed frames. It is also possible to melt down to recycle and reuse.
Our brass bedstead range suit a variety of bedroom styles. We make designs such as classic romantic French brass beds, elegant and curvy antique Victorian brass beds, country cottage brass bed designs, brass beds to suit old Victorian city builds and simpler modern brass bed designs. We also have some frames which have a more contemporary minimalistic style, ideal for modern homes.
Why are pure brass beds better than brass plated beds?
The Original Bed Co is proud of it's skills that have been developed through generations of expertise to hand craft brass beds. Unlike other brass bed frames, the headboards and footboards of our hand made brass bed frames are made of pure brass tubes and pure brass castings.
In this modern day it is rare to find beds made of pure brass. Even if you search for them. Most brass bed manufacturers have moved to designs using electroplated brass tubes rather than pure brass all the way through. A brass bed company making traditional pure brass beds is truly unique.
This is the main reason our brass bed frames are more expensive than other simple brass bed frames which only have a brass finish. However, we do consider this an investment and a pure brass bed frame should keep its value over time.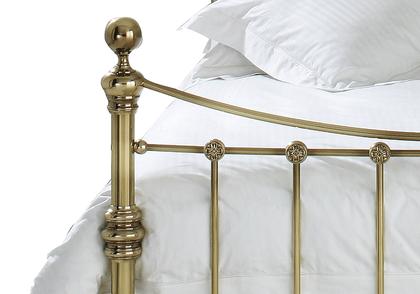 Intricate casting details of a brass bed
How to take care of your brass bed?
The tubes and castings are antiqued and then protected with a clear protective lacquer to prevent oxidation and deterioration of the frame and are maintenance free. Over time, the brass will tarnish naturally even with a protective coating but it should take more than a few years.
Even if the lacquer wears away with age your brass bed can be cared for by using metal polishing agents available in most hardware stores. Brass beds that are made to last should become a permanent fixture in your home for a long time if taken care of.
We have more information on how to take care of your brass beds on our blog.



Antiqued brass finish
How to clean a lacquered brass bed?
Lacquer protects your brass bed frame from corroding over time, hence it is important to clean a lacquered brass bed with agents which won't strip away lacquer. We recommend cleaning your brass bed with a dry towel regularly.
Avoid using any soaps but if there is a stubborn stain then a damp towel with lightly soaped water is the recommended solution. It is important to clean a brass bed regularly as even oils and sweat can start removing the lacquer which will then start corroding your brass bed.
How to polish an antique brass bed?
For an unlacquered brass bed Brasso or any other metal polishing compound is the best way to remove tarnish and restore the shine to a polished brass bed. If there is a lot of tarnish then it can take a long time to get a sheen to your bed.
In these cases using a non scratch scour pad to take away the bulk of the tarnish and then polishing with a metal polishing compound is the best way to bring a brass bed back to life. This is the usual way of polishing brass bedroom furniture and a brass bed is no different.
How are your brass beds delivered?
We deliver our brass beds flat packed to your door. Our beds are securely packaged so that they aren't damaged during shipping to you. We're extra careful with our brass beds as they are heavier than most of our other beds.
What brass bed sizes are available?
We have a wide range of brass bed sizes, including most British sizes as well. This includes single brass beds, double brass beds, queen brass beds and king sized brass bed frames. Our brass queen beds and brass double beds are the most popular sizes.
Other bed categories
You may also like to see our other categories of bed designs including our iron beds & iron framed beds, upholstered beds, brass beds, wooden beds, low end beds or four poster beds.