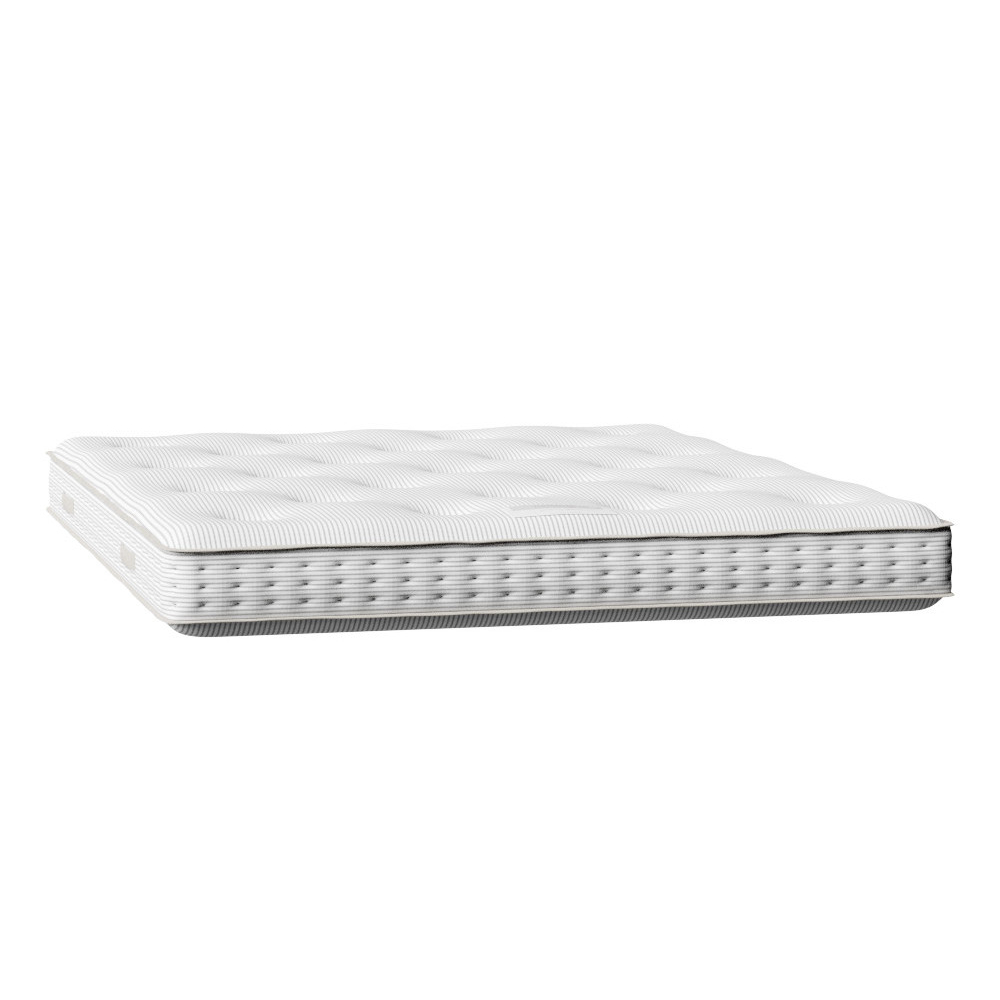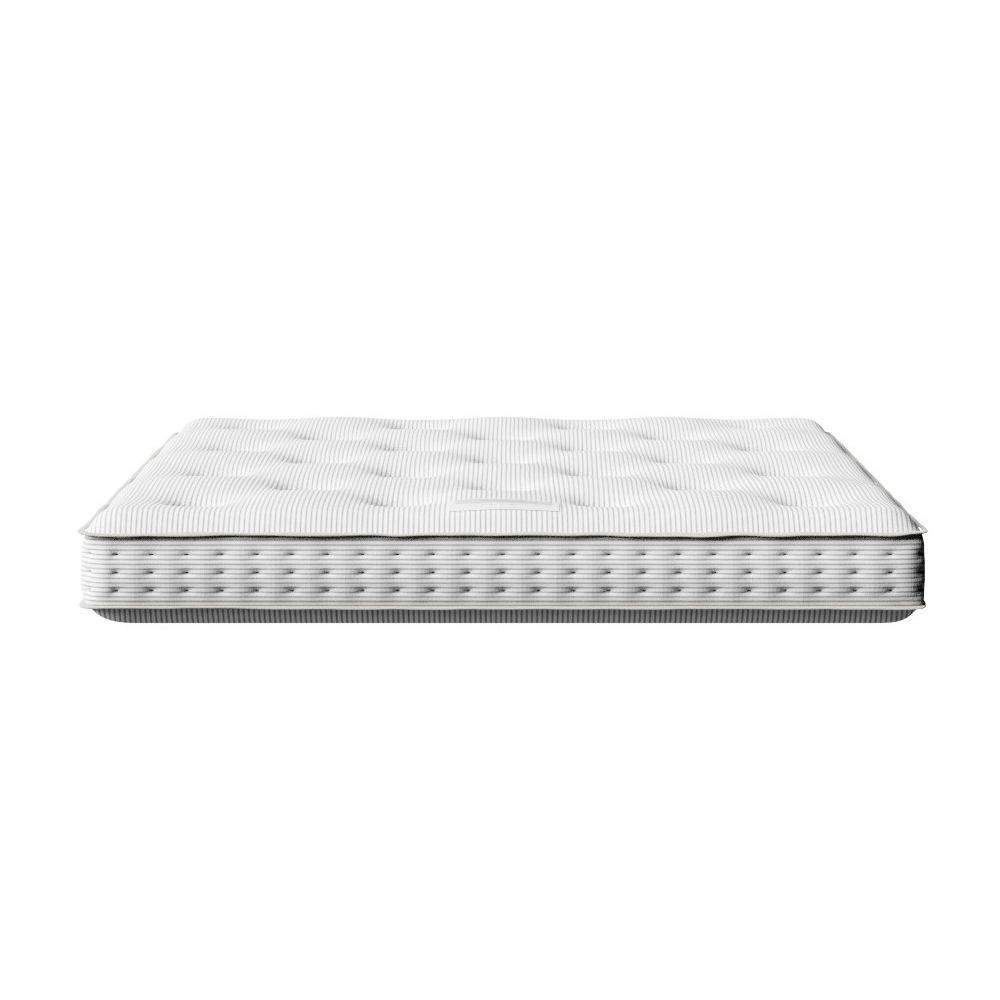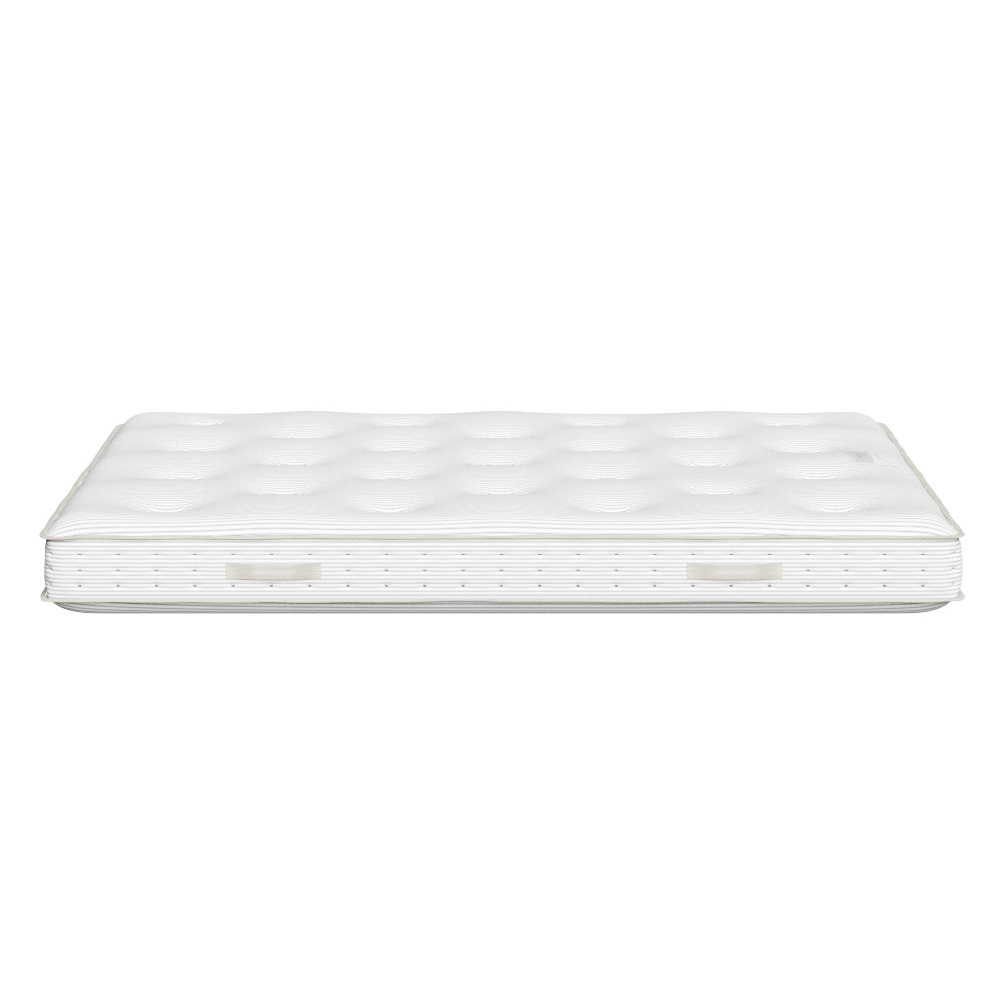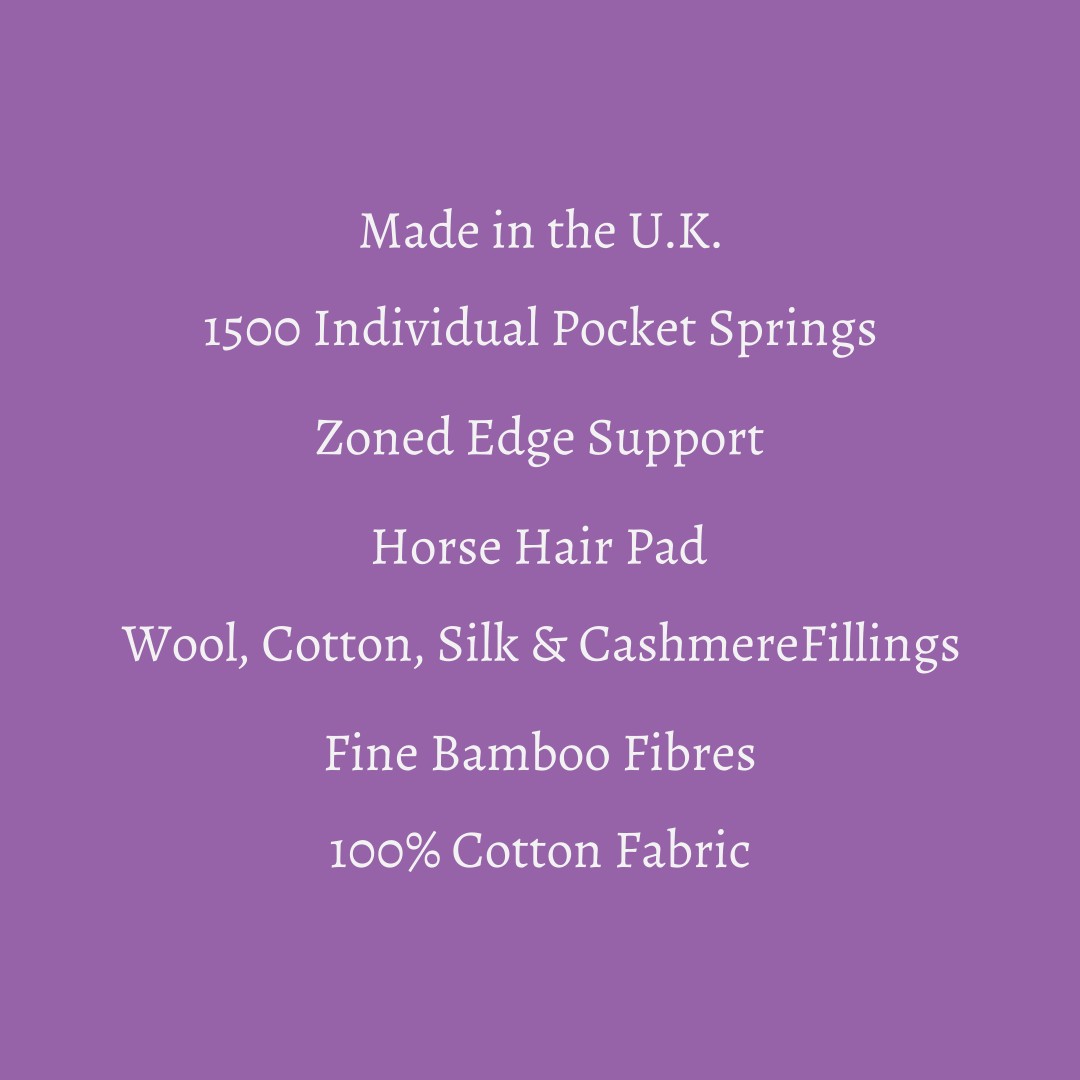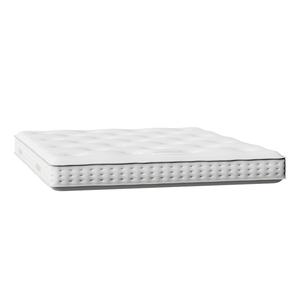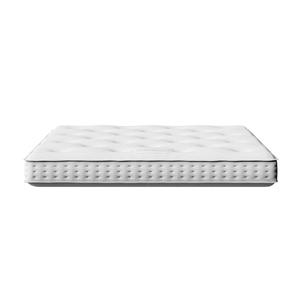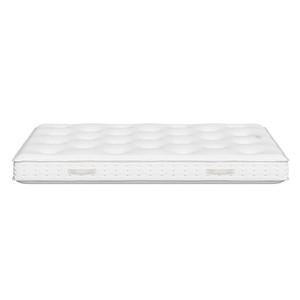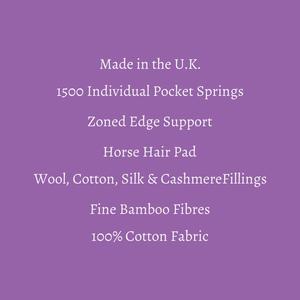 I nostri prezzi includono tutte le tasse e i dazi
Perché scegliere noi?
Realizzato a mano nel Regno Unito
Buon supporto per una tensione media, in modo da sostenere la maggior parte delle persone
Ruotabile, in modo da poter girare e capovolgere il materasso per una usura più uniforme. L'affondamento è meno probabile, a differenza dei materassi che non è possibile capovolgere.
Prova di 100 notti
Per la tua tranquillità, abbiamo incluso una prova comfort di 100 notti per il tuo materasso. Entro questo periodo se hai dubbi sulla comodità del tuo materasso, te lo riprenderemo senza esitazione. La nostra garanzia di 30 giorni senza fare domande si applica anche ai nostri materassi. È importante notare che non accetteremo resi nella prova di 100 notti per materassi danneggiati o macchiati, ma questo è coperto entro i primi 30 giorni.
Imbottitura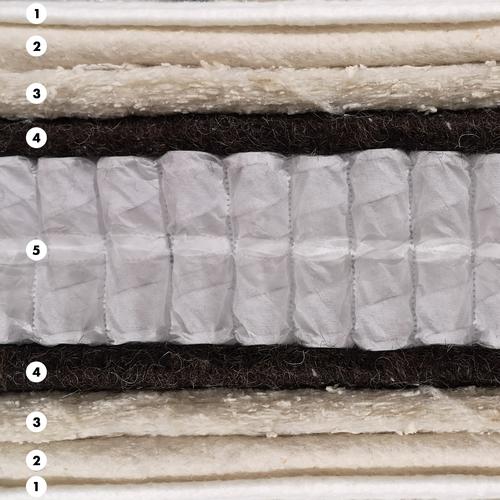 1) Bambù: Natural anti-allergen, anti-bacterial/fungal and efficient at absorbing moisture. A bamboo top layer also prevents wool and other fibres from migrating out of the mattress.
2) Cashmere: The softness of silk with the resilience of wool, while more expensive this material is near perfect for mattresses.
3) Cotton & wool: Bonded layers of cotton and wool, a cost effective natural comfort layer that provide optimum comfort, temperature regulation, fire protection and resilience. This deep layer of fibres is very responsive and plays an important role in the support of the mattress.
4) Crine di cavallo: Extremely resilient with each strand cushioning. Provides excellent support to the sleeper. A perfect companion to the softness of Cashmere.
Molle
1500 molle insacchettate. Ciascuna molla funziona in maniera indipendente, in modo che un dormiente non disturbi l'altra persona quando si muove nel sonno.
Tela
Utilizziamo una tela ignifuga in 100% cotone e con un motivo a strisce.
Prezzo
| Dimensione | Prezzo |
| --- | --- |
| 90cm X 200cm | €1270 |
| 120cm X 200cm | €1390 |
| 140cm X 200cm | €1390 |
| 160cm X 200cm | €1500 |
| 180cm x 200cm | €1620 |
Dimensioni
| Dimensione | Larghezza | Lunghezza | Profondità |
| --- | --- | --- | --- |
| 90cm X 200cm | 90cm | 200cm | 28cm |
| 120cm X 200cm | 120cm | 200cm | 28cm |
| 140cm X 200cm | 140cm | 200cm | 28cm |
| 160cm X 200cm | 160cm | 200cm | 28cm |
| 180cm x 200cm | 180cm | 200cm | 28cm |
Consegna
Standard delivery times for this product is 3-5 giorni.
The cost of delivery for each mattress is included in the price of the product.