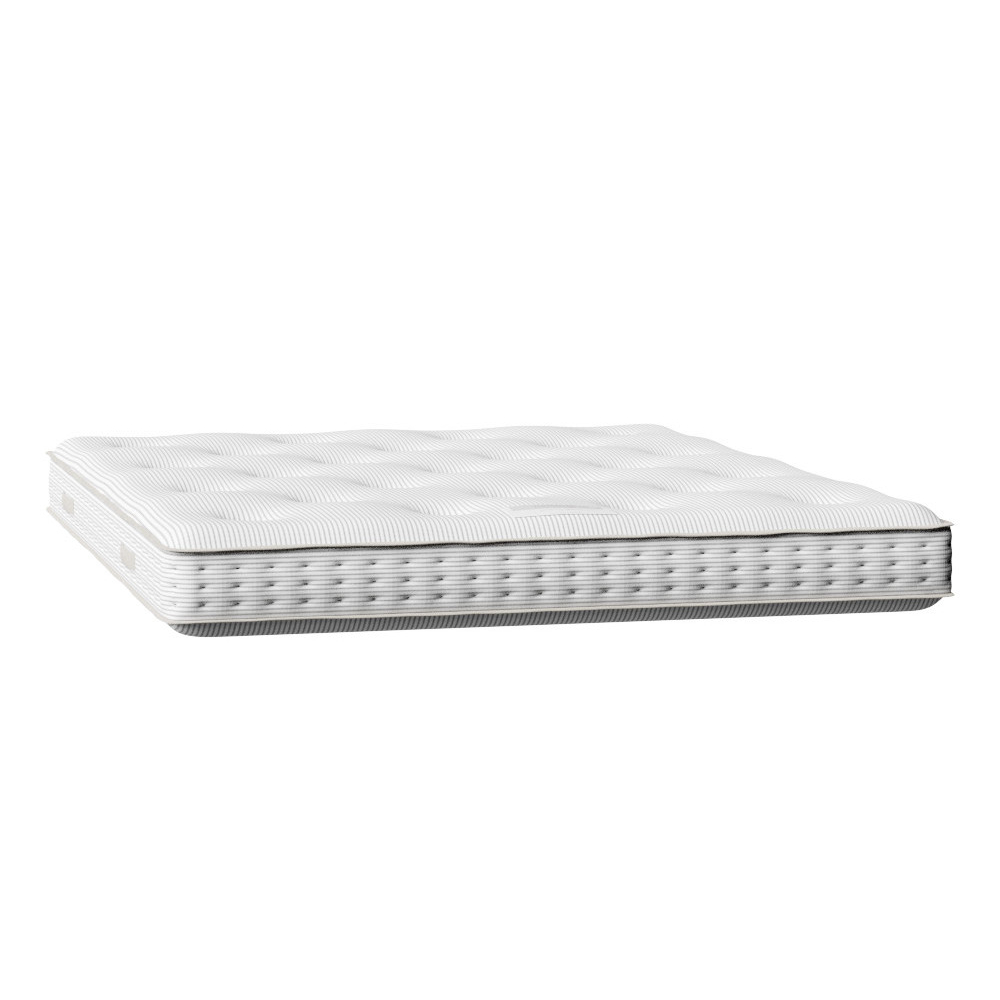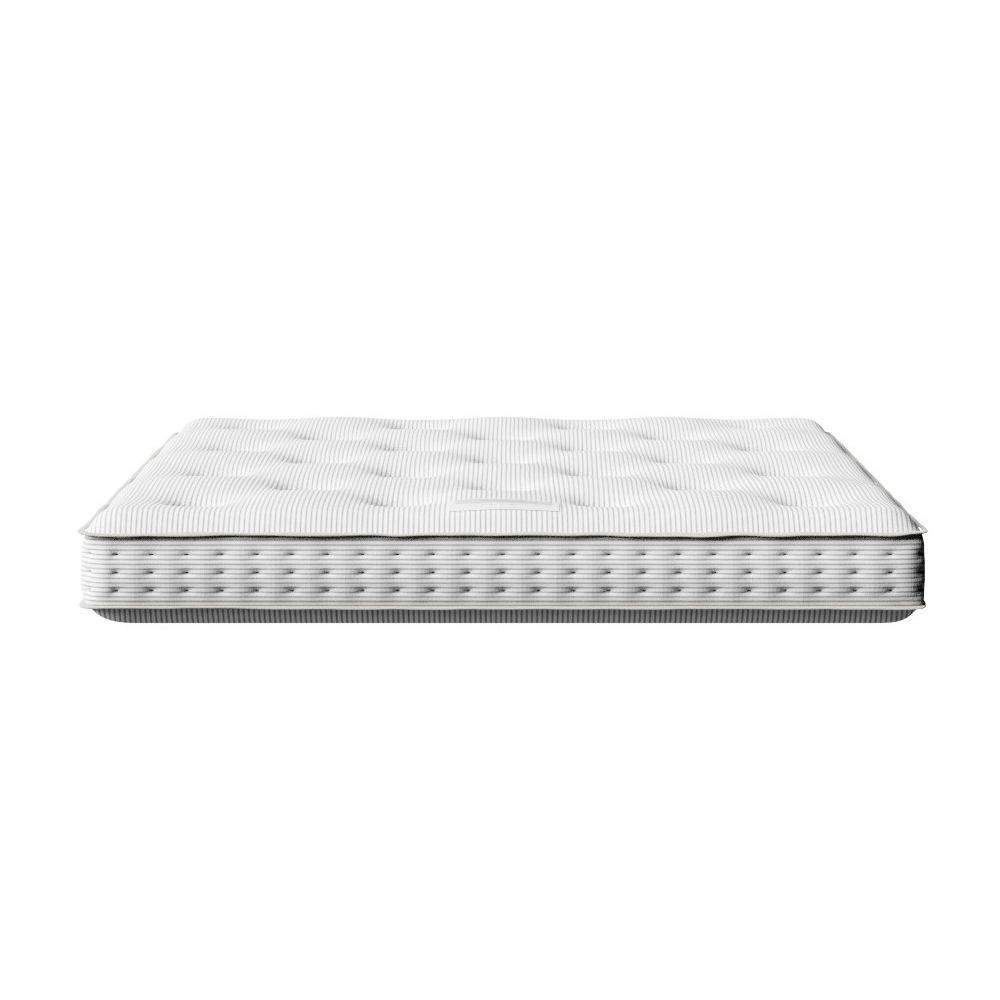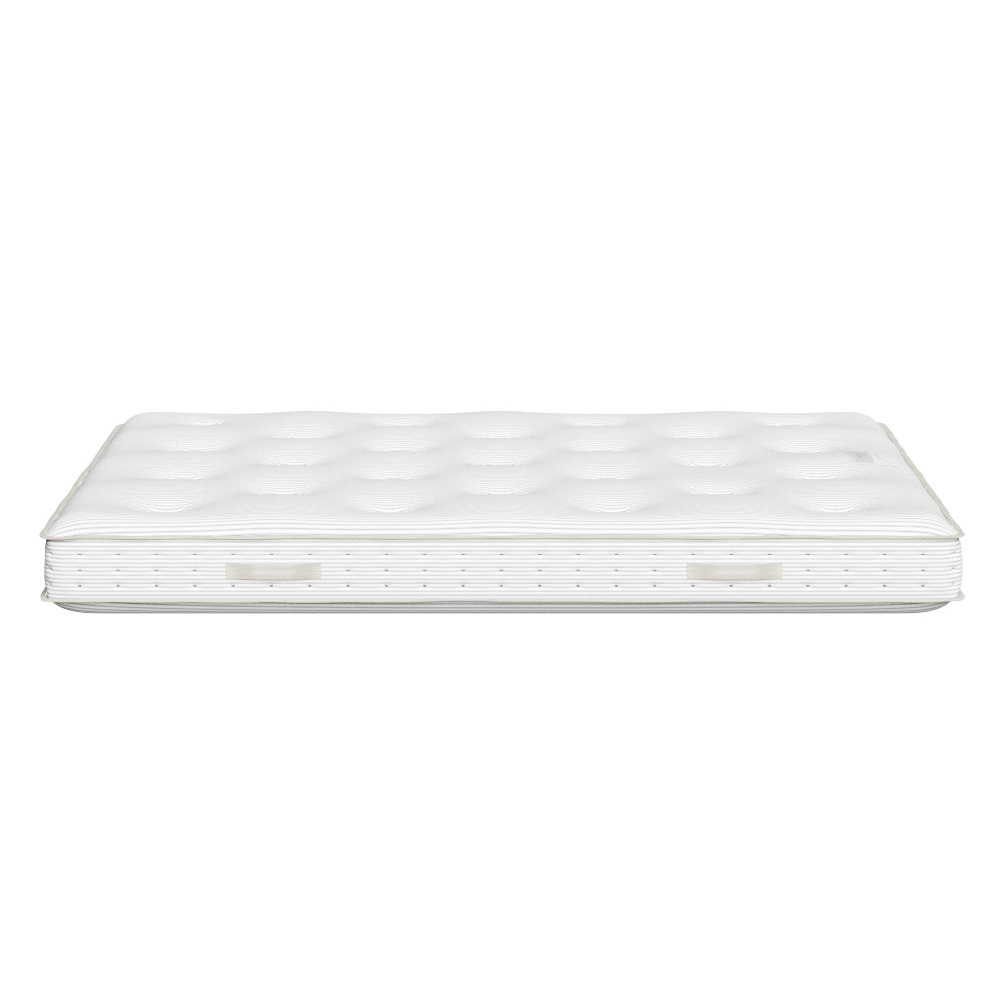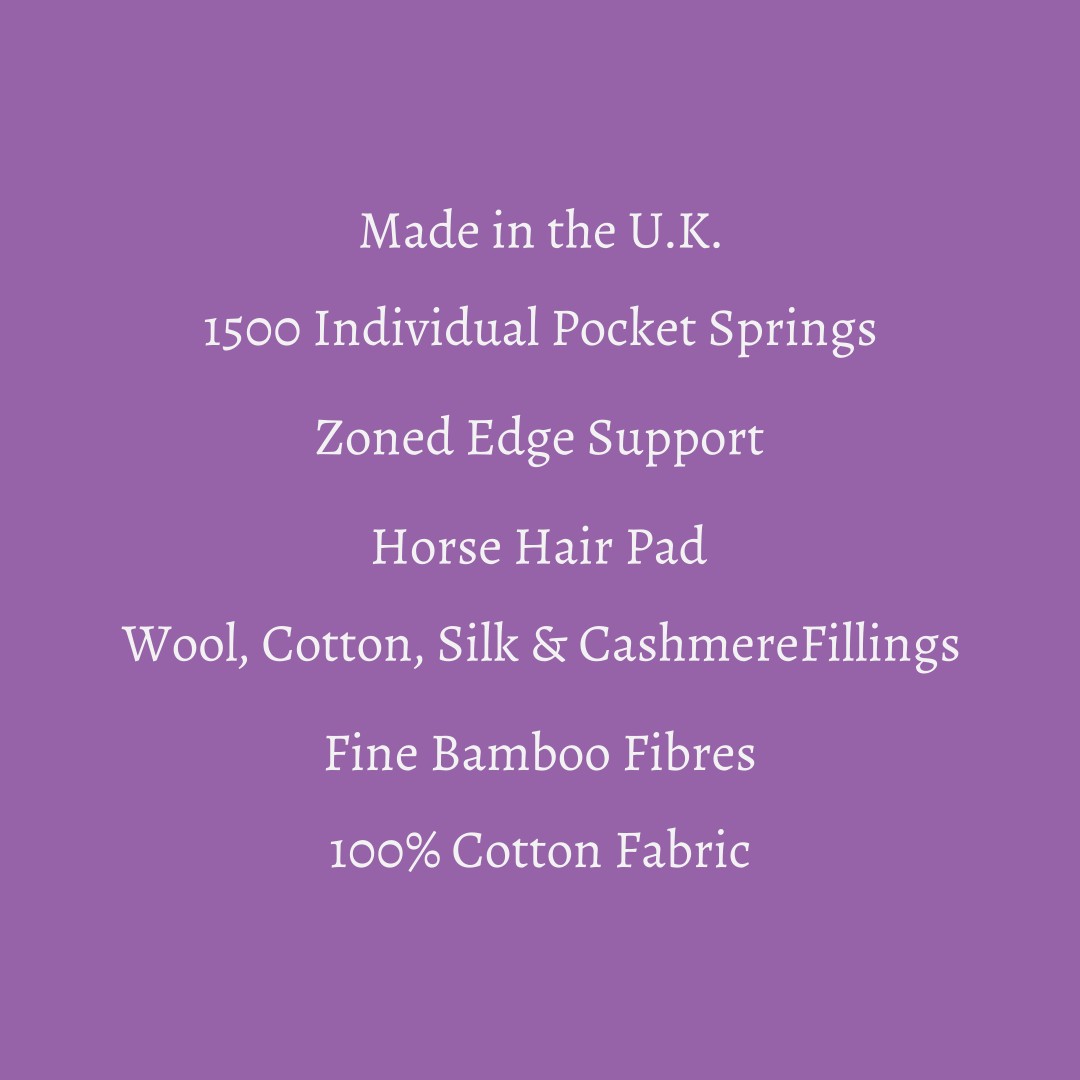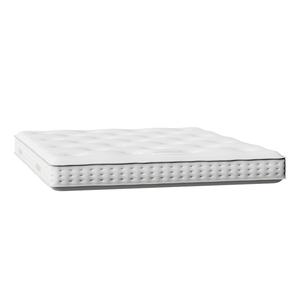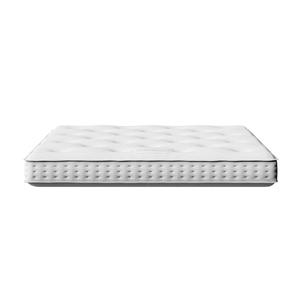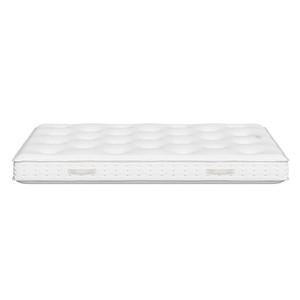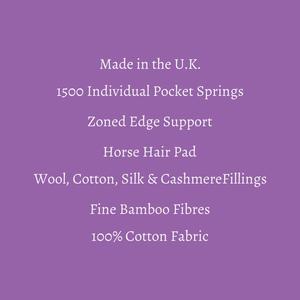 Onze prijzen zijn inclusief alle belastingen en heffingen
Waarom wij?
Handgemaakt in het UK
Goede ondersteuning met gemiddelde spanning voor de meeste mensen
Draaibaar zodat u onze matrassen kunt draaien en omdraaien voor een gelijkmatige slijtage. Minder kans op onderdompeling, wat vaak voorkomt bij niet-draaiende matrassen.
100 Nachten Proef
Voor uw gemoedsrust hebben we een proefperiode van 100 nachten voor uw matras toegevoegd. Mocht u binnen deze periode twijfelen aan het comfort van uw matras dan nemen wij deze zonder aarzelen terug. Onze 30 dagen geen vragen garantie geldt ook voor onze matrassen. Het is belangrijk op te merken dat we geen retourzendingen accepteren voor de proefperiode van 100 nachten voor beschadigde of bevlekte matrassen, maar dit is gedekt binnen de eerste 30 dagen.
Vullingen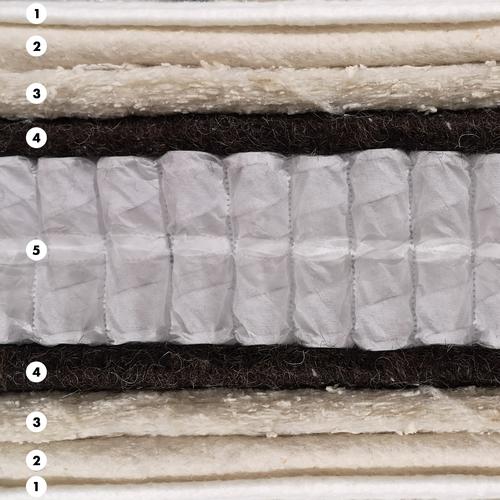 1) Bamboe: Natural anti-allergen, anti-bacterial/fungal and efficient at absorbing moisture. A bamboo top layer also prevents wool and other fibres from migrating out of the mattress.
2) Kasjmier: The softness of silk with the resilience of wool, while more expensive this material is near perfect for mattresses.
3) Cotton & wool: Bonded layers of cotton and wool, a cost effective natural comfort layer that provide optimum comfort, temperature regulation, fire protection and resilience. This deep layer of fibres is very responsive and plays an important role in the support of the mattress.
4) Paardenhaar: Extremely resilient with each strand cushioning. Provides excellent support to the sleeper. A perfect companion to the softness of Cashmere.
Veer
1500 Pocketveren. Elke veer werkt onafhankelijk, zodat de ene slaper de andere niet beïnvloedt als ze 's nachts bewegen.
Tikkende
We gebruiken een 100% katoenen brandveilige tijk met een gestreept patroon.
Prijs
| Grootte | Prijs |
| --- | --- |
| 90cm X 200cm | €1210 |
| 120cm X 200cm | €1330 |
| 140cm X 200cm | €1330 |
| 160cm X 200cm | €1440 |
| 180cm x 200cm | €1560 |
Dimensies
| Grootte | Breedte | Lengte | Diepte |
| --- | --- | --- | --- |
| 90cm X 200cm | 90cm | 200cm | 28cm |
| 120cm X 200cm | 120cm | 200cm | 28cm |
| 140cm X 200cm | 140cm | 200cm | 28cm |
| 160cm X 200cm | 160cm | 200cm | 28cm |
| 180cm x 200cm | 180cm | 200cm | 28cm |
Levering
Standard delivery times for this product is 3-5 dagen.
The cost of delivery for each mattress is included in the price of the product.